Arp H.S. Basketball 📺Livestreams📺 TONIGHT: @Antler_SN in the house this evening to broadcast both our girls & boys🏀games LIVE. 6:15pm-Varsity Girls🐅 vs. Troup:
https://bit.ly/3j0aoKi
7:30pm-Varsity Boys🐅 vs. Hawkins:
https://bit.ly/3FMSaVE
#TPND #EATT #bEASTtexas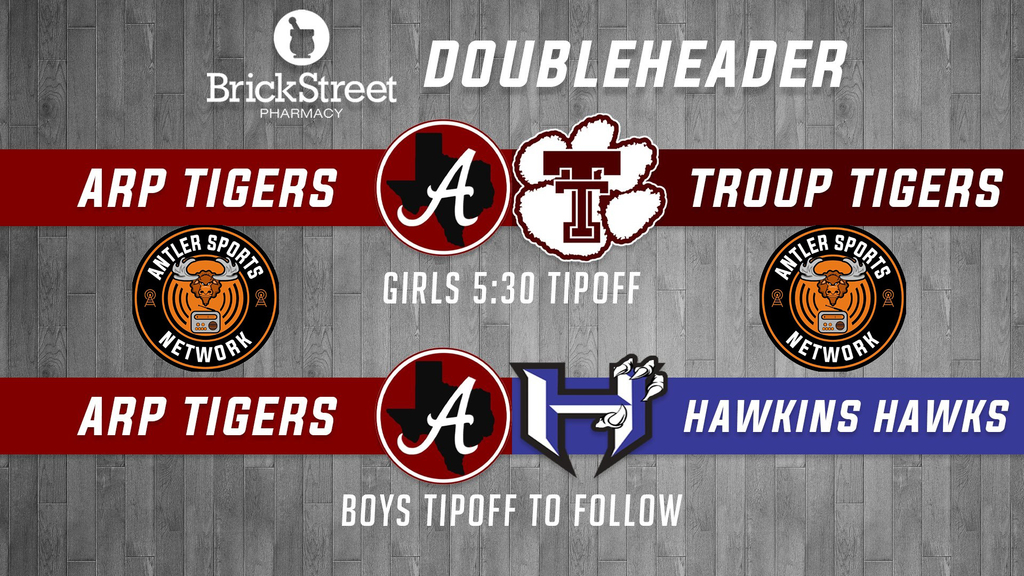 Arp Jr. High Ladies ROAR! How about a sweep of #BattleFor838 Rival West Rusk by our @Arp_JH🏀 Lady Tigers Tuesday in New London. 7A took down the Lady Raiders 36-21. Hey! They're UNDEFEATED! at 7-0 so far! 8A edged past them 15-12 to win their 3rd game in a row. #TPND #EATT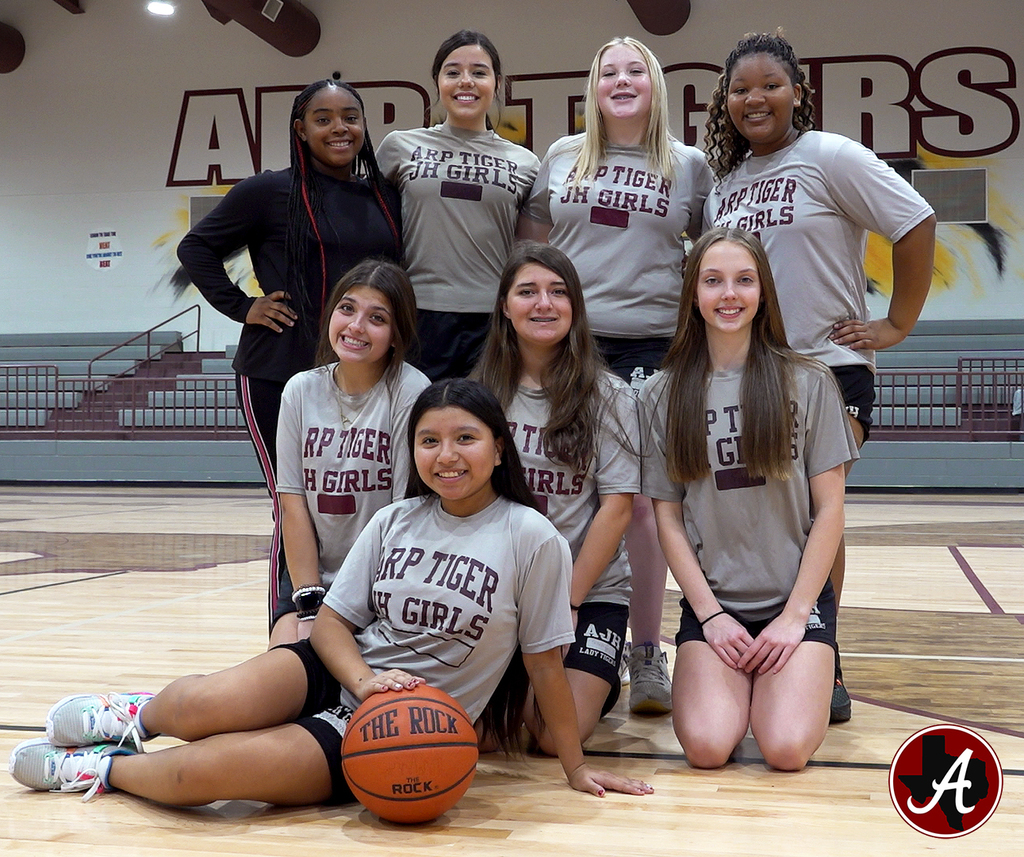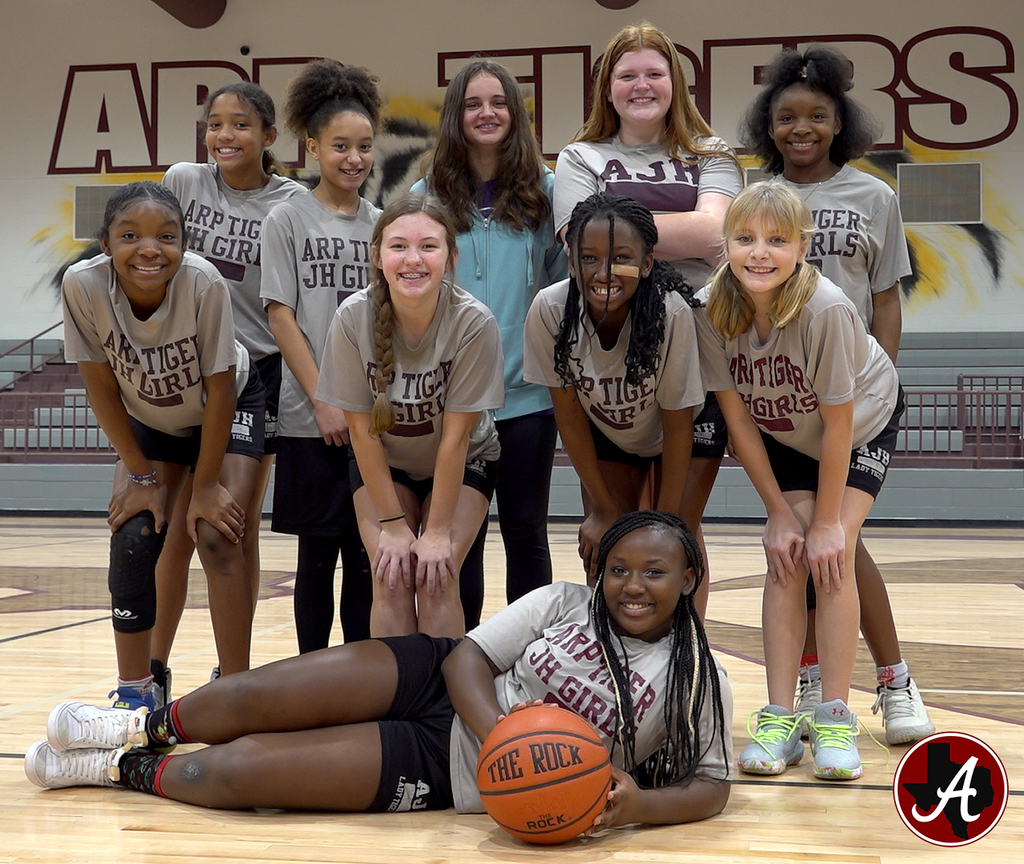 NO CREATIVE HEARTS❤️ THIS AFTERNOON TUESDAY DEC. 13: But Ukalaliens Club will still meet as scheduled from 3:45pm-4:45pm at the Arp Elementary School Library. Please plan accordingly for after school transportation for your Creative Hearts❤️ 3rd, 4th, or 5th grade children. Next Tuesday Dec. 20, there will be no regular Creative Hearts❤️ session at 3:45 p.m. But we will host the Creative Hearts❤️ Gallery walk from 5:30pm-6:30pm at Arp Elementary School. Same thing applies next week for Ukalaliens Club. They will meet as always from from 3:45pm to 4:45pm at the Arp Elementary School Library.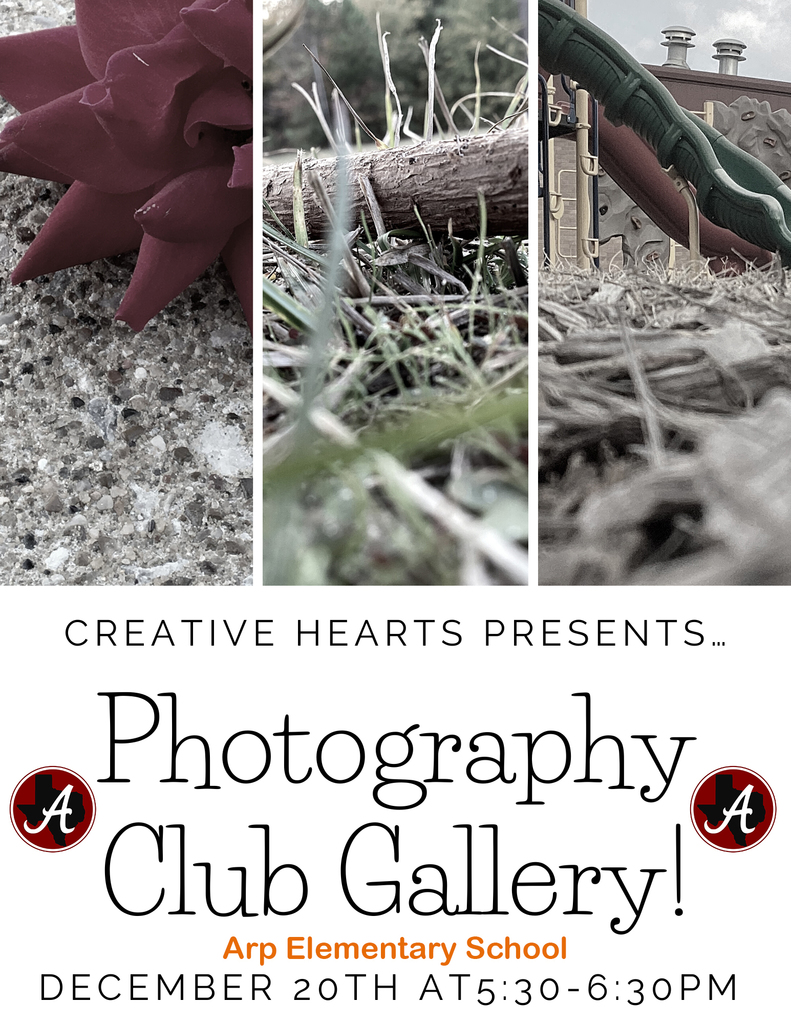 Our annual Santa Store is now open at Arp Elementary. All items are $1, $3, or $5. Your child can shop for family & friends and find lots of really good gifts for bargain prices. It runs through Tuesday, Dec 13th. Each class will visit the store each day.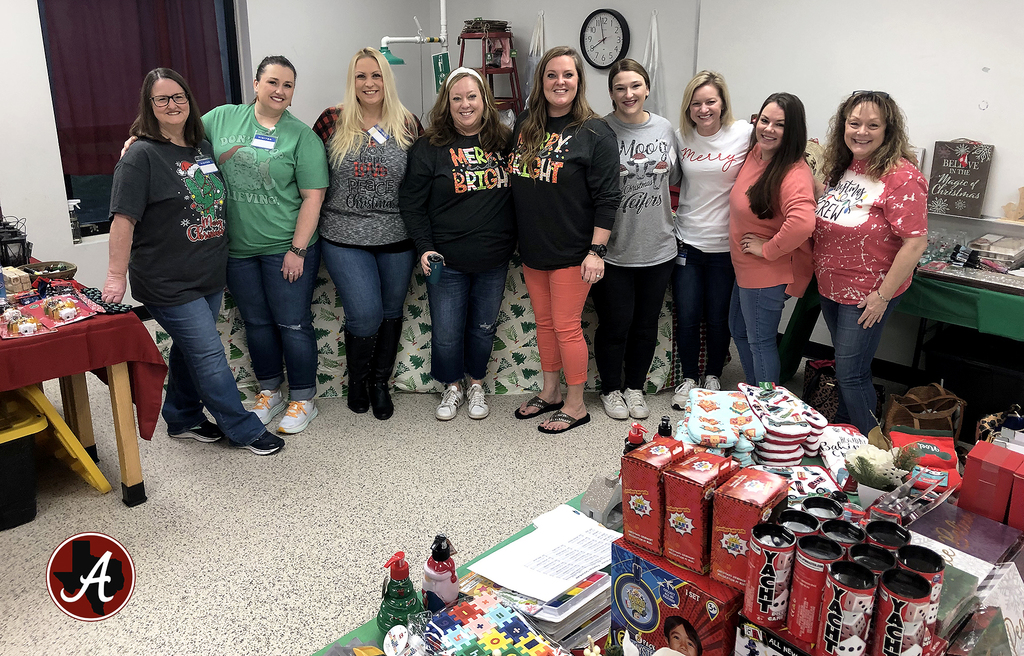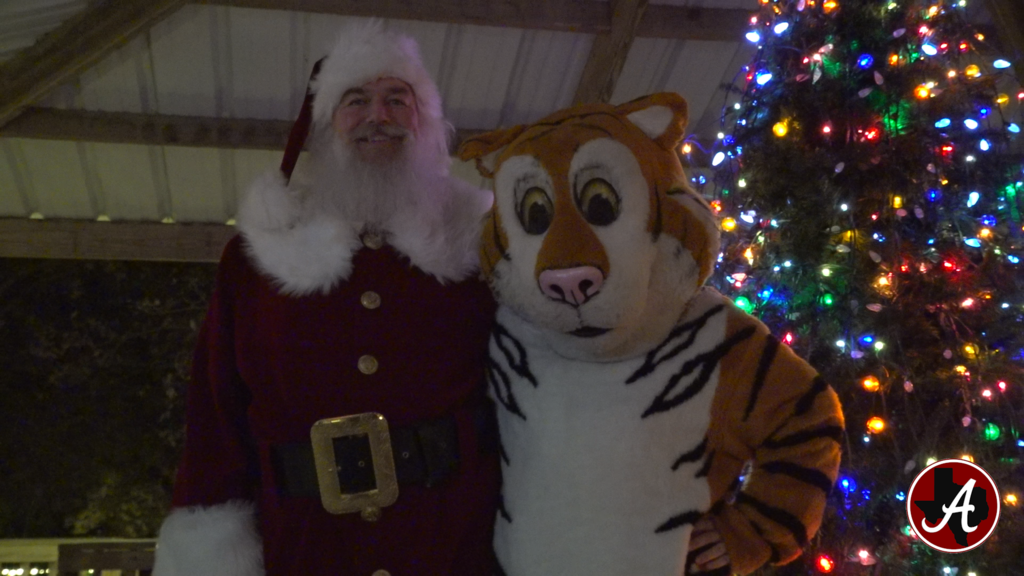 UPDATED tournament schedule for Arp Lady Tiger🐅varsity🏀 beginning today (Thursday). Brook Hill Lady Guard Invitational Thursday Dec. 8: 6:30pm - Arp (V) vs. Union Grove (Lower School Gym). Friday Dec. 9: 12:30pm - Arp (V) vs. Tyler HEAT (Herrington Gym). Saturday Dec. 10: 12:30pm - Arp (V) vs. Greenville Pioneer Technology Arts Academy (PTAA) (Herrington Gym). 3:30pm - Arp (V) vs. Big Sandy (Herrington Gym).

Our Arp H.S.🐅🏀Boys teams prevailed Tuesday at home over Winona. JV: 73-22 Varsity: 73-57 "Great wins by both JV & varsity groups! Way to compete fellas! Let's keep improving! #IBELIEVE," said Head Coach Brian Malone. Up next: Frankston Tourney beginning Thursday. #TPND #EATT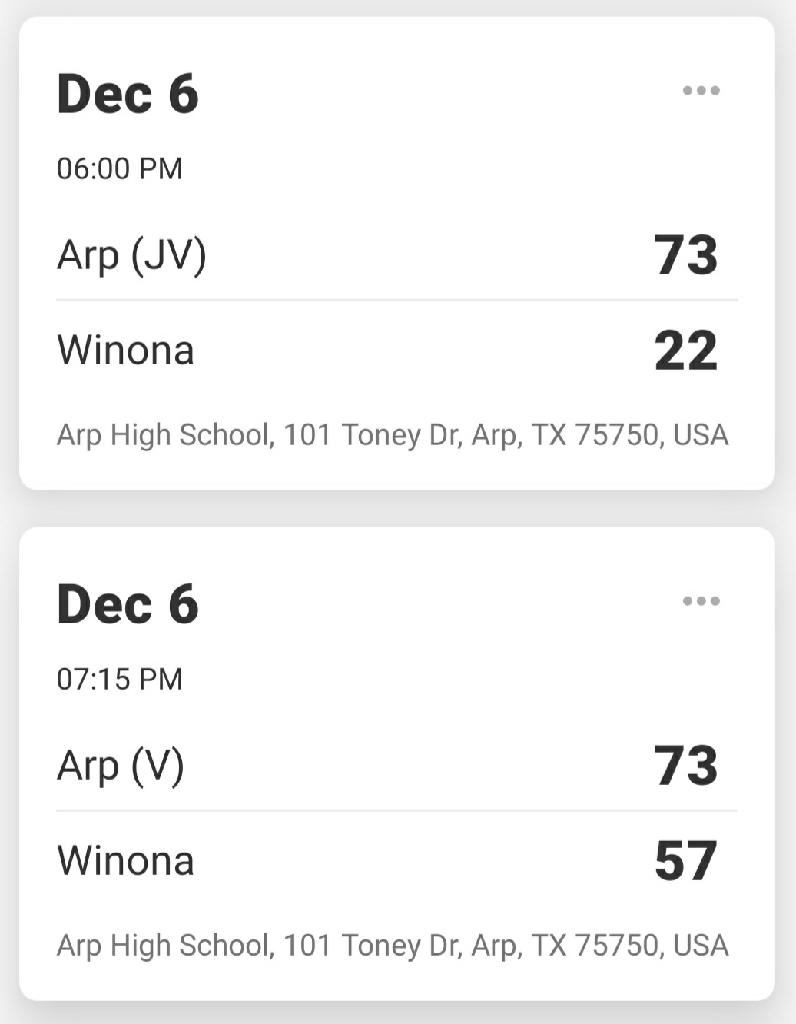 A member of our Arp Tiger family has gone to be with our Lord. Mrs. Karen Lynch, a long time substitute teacher for Arp ISD, passed away unexpectedly on Saturday Dec. 3. She was 61 years old. "Mrs. Lynch had the kindest heart, absolutely loved kids, and adored Arp ISD," said Arp Elementary principal Stephanie Schminkey. "She was always so happy and positive when she subbed for us." As a school district, we would like to send our deepest condolences to her family and all those affected. Mrs. Lynch was an extremely valuable asset as she was capable of stepping in at any of our three campuses. "A precious, precious lady," is how Arp ISD superintendent Shannon Arrington described her. We ask that you please pray for her family as they mourn the loss of a wonderful individual that touched many lives here in Arp, America, and beyond. Visitation takes place Friday, Dec. 9 at Hannigan Smith Funeral Home in Athens from Noon to 2:00 p.m. with her funeral service immediately following. May her soul rest in peace. Respectfully, Arp ISD.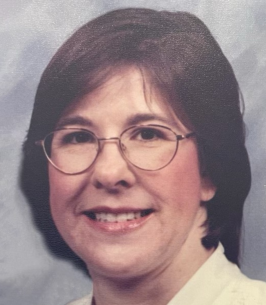 AJH Boys Hoops traveled to Waskom tonight. 7th Grade won 42-11 and 8th grade lost in a well-played game 48-39.

📺VIDEO📺: Please enjoy Saturday evening's Arp Community Events Christmas🎅Parade & Tree🎄Lighting. CLICK
https://5il.co/1lj01
TO WATCH.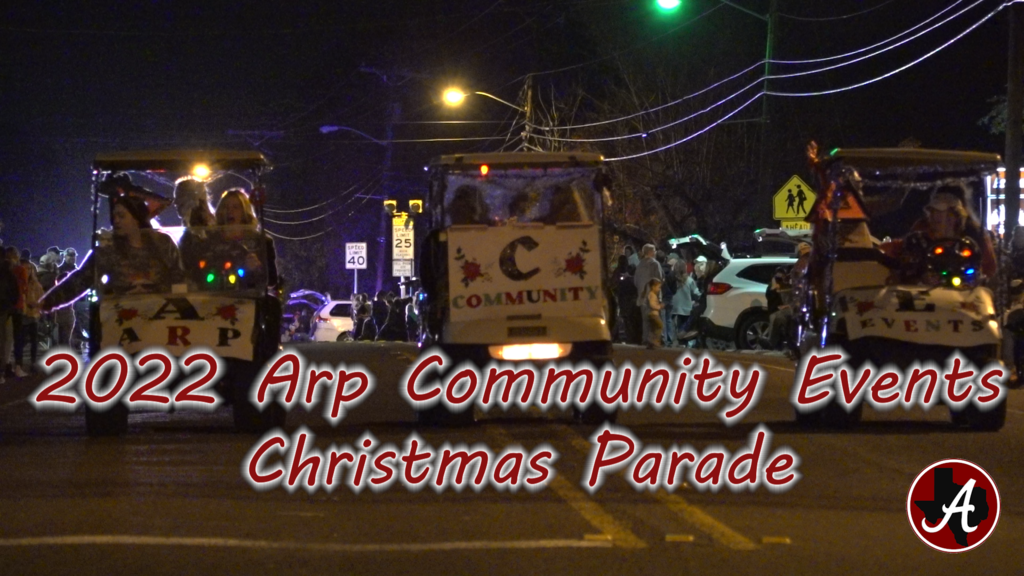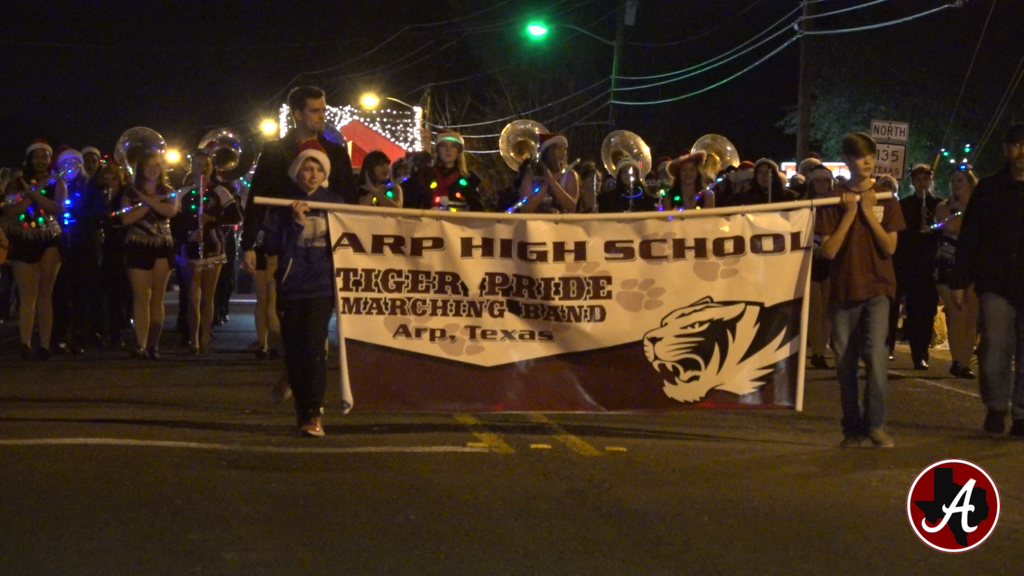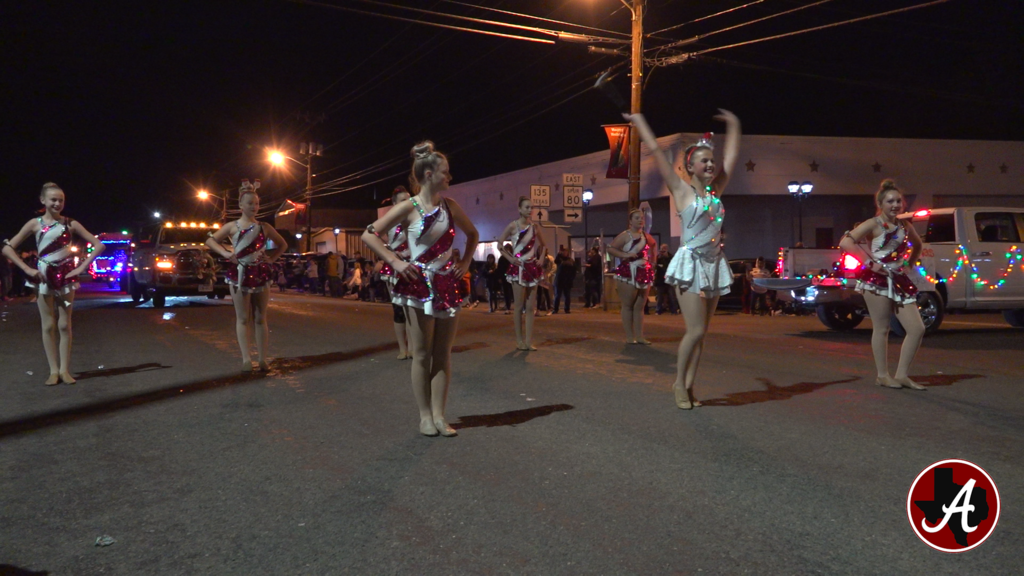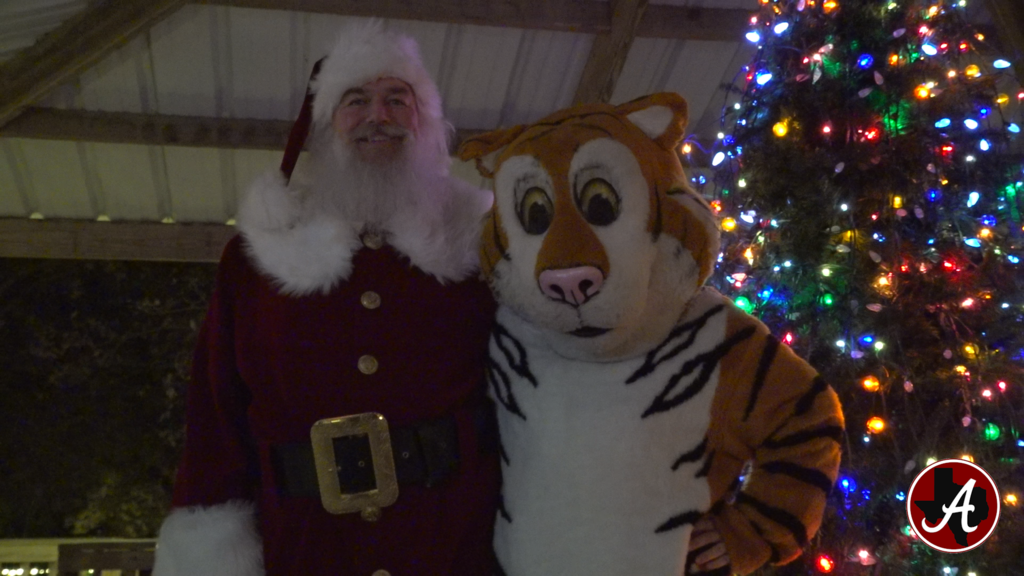 For the 3rd time this school year, an Arp Tiger squad earns hardware in back-to-back tournaments. Arp Lady Tiger🐅 Varsity🏀 nabbed 2nd place at the Cayuga Tournament Saturday by dismantling Wortham JV 65-1. Arp had defeated Cross Roads 41-28 Thursday, fell to Cayuga 34-31 before beating Alto, 44-13 Friday. Now 7-4 on the season, our varsity Lady Tigers will gear up for the Brook Hill Lady Guard invitational beginning next Thursday Dec. 8 in Bullard. #TPND #EATT #ALLIN #bEASTtexas #txhsgbb

📺VIDEO📺: Good Luck Haley Bryand! The Arp FFA senior departed Friday morning for Huntsville to compete at the State LDE competition in the "Job Interview" contest. CLICK
https://5il.co/1lgzk
TO WATCH how many of her friends & teachers sent her off.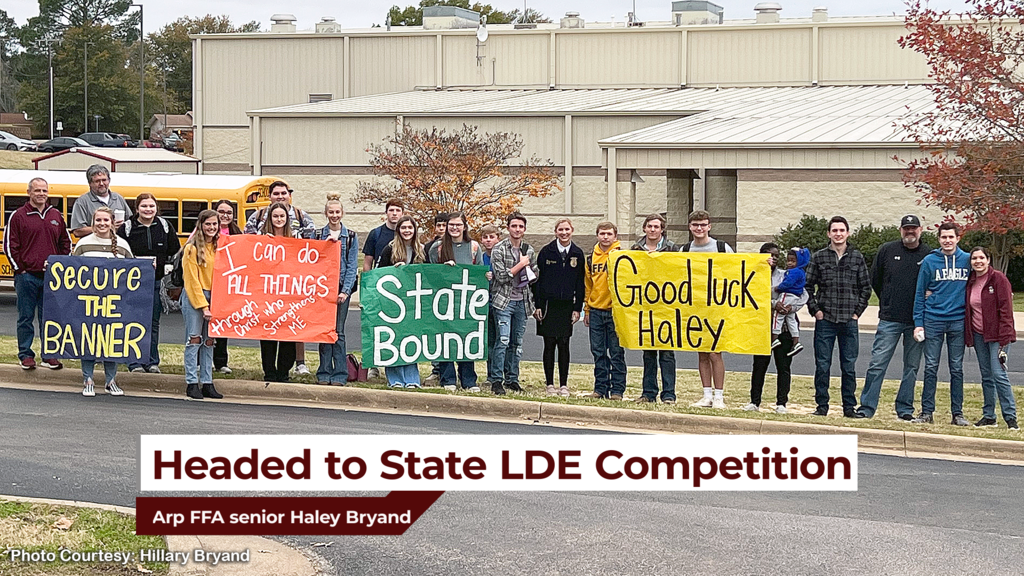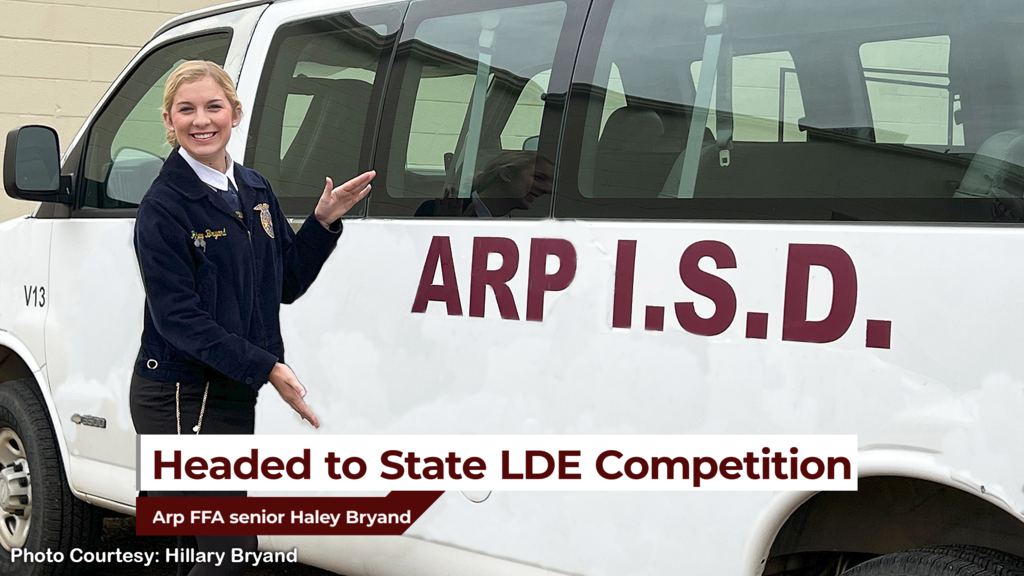 AYSA Basketball Registration at Arp H.S. boys🏀game Friday: If you're looking to have your 5-14 year old boy or girl play Little Dribblers basketball in the Arp Youth Sports Association, they will be doing in-person registration Friday Dec. 2 from 6:00pm-7:00pm at the🐅home varsity boys🏀game vs. Cushing. Registration Form w/ more info:
https://5il.co/1lfi0
#TPND


Arp Christmas Festival & Parade Saturday Dec. 3: Folks, it is not too late to be a part of this Arp, America long honored tradition. Remember all proceeds from the event help fund scholarships for our graduating seniors. Vendor Form:
https://bit.ly/3Vqx44J
Parade Participant Form:
https://bit.ly/3GZ4JOE
Volunteer Form:
https://bit.ly/3ueIH2K
There is also a big urgent need for Christmas Tree sponsors for the Elementary Tree Decorating Contest. It's $50 to sponsor a tree. If interested, Venmo: @ArpCommunityEvents & get in touch with Mrs. Erin Gerometta at 903-530-7490 or
ace75750@gmail.com
ACE will also have a Love Jar & Tree for Monetary & Physical Donations for Coach Winston Butler & his mother who lost all their belongings in a house fire early Thanksgiving morning. Schedule of Events (flexible and as accurate as possible) 9-5 Shop our 50 Vendors for unique, one of a kind Christmas Gifts, Elf Land full of games and fun! Cake Walk, (while supplies last), Food Trucks 9-5 Train by Tony 9-5- Food Trucks (Mac Stack, Frios Gourmet Pops, Country Girl, Rolling Stove, Edgar's Big Taco) 10-4 Pictures With Santa (By AHS Yearbook, Donations appreciated) 10-4 Pictures With Grinch (Donations appreciated) 10-1 Elementary School Tree Decorating Contest 6-7 Arp Christmas Parade followed by the Mayoral Lighting of the Christmas tree in the park.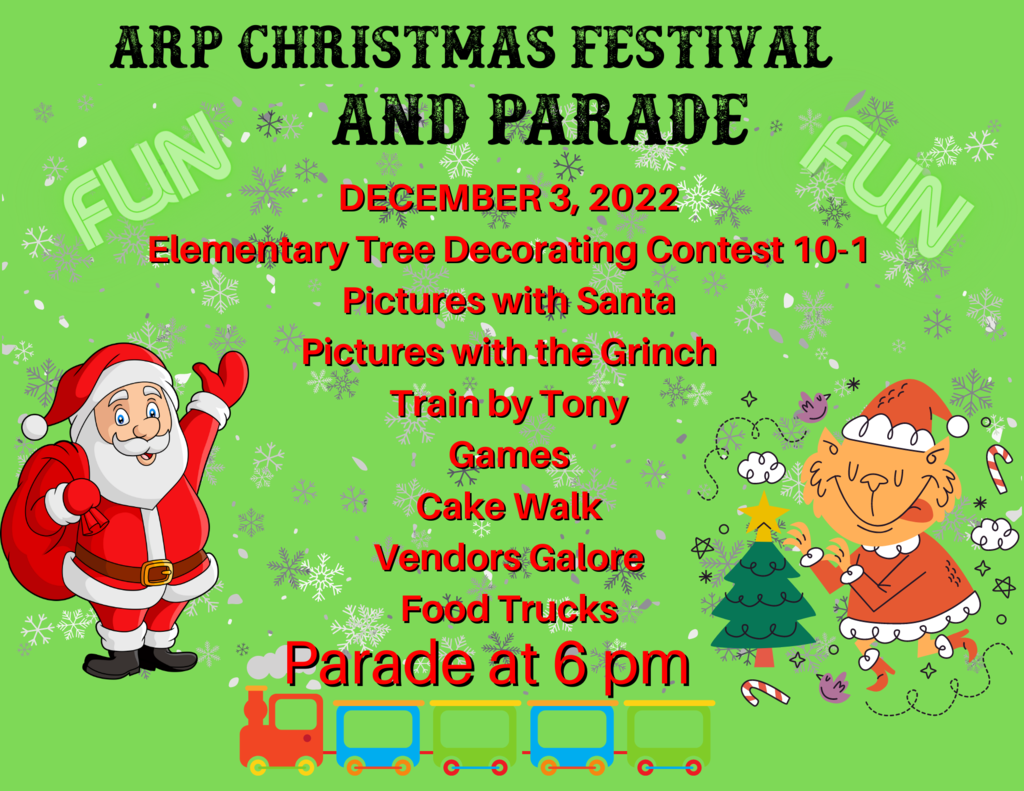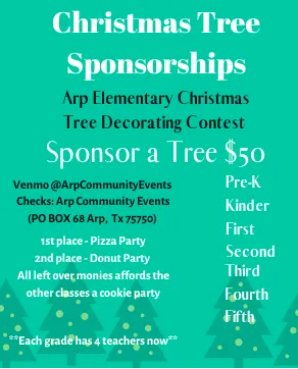 Varsity Boys🏀Tigers🐅 came up a bit short Tuesday at Cumberland Academy in Tyler falling 48-37. JV Boys🏀 took down the Knights convincingly 44-28. JV's next action is at Tatum JV tournament beginning Thursday at 9:45am vs. Tatum. Varsity hosts Cushing at 6pm Friday. #TPND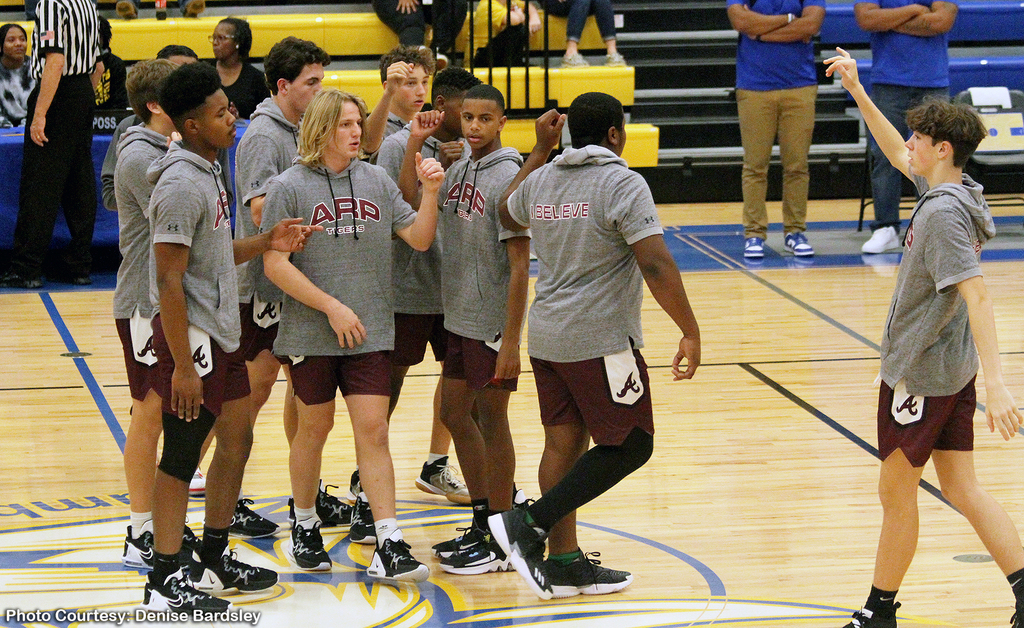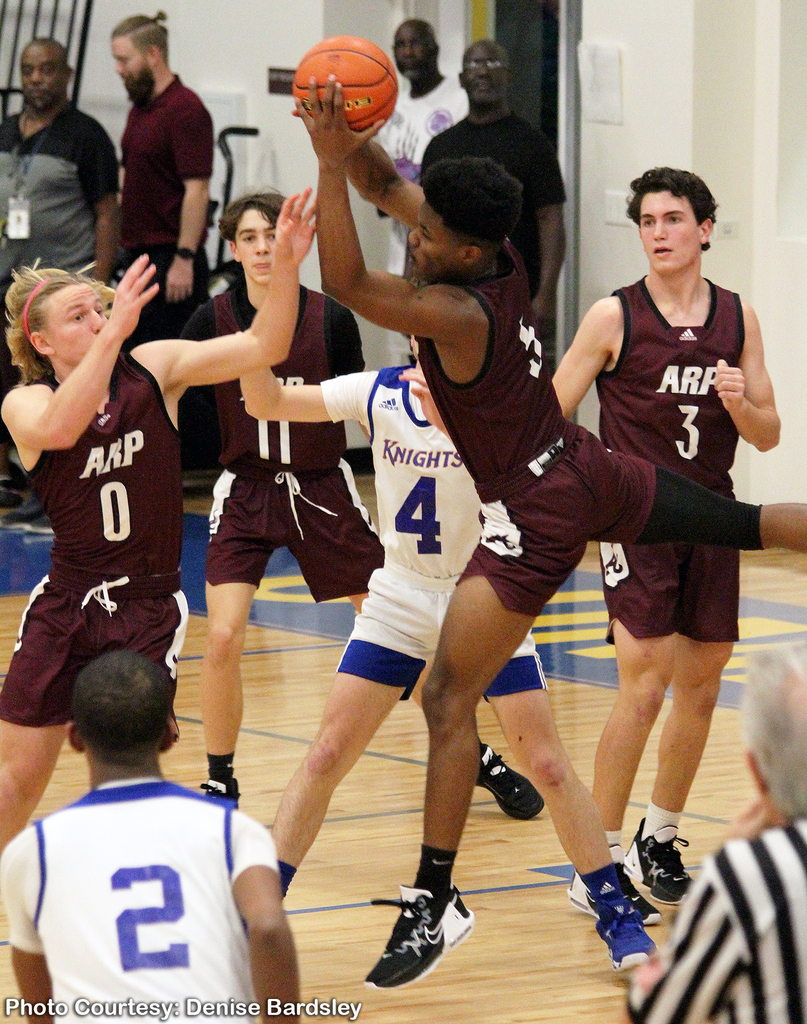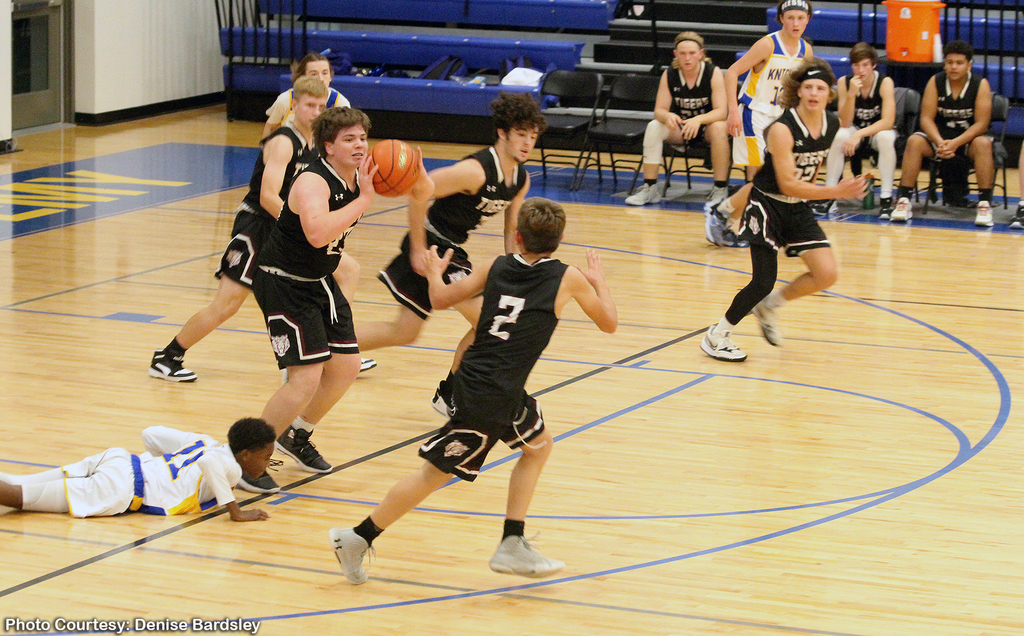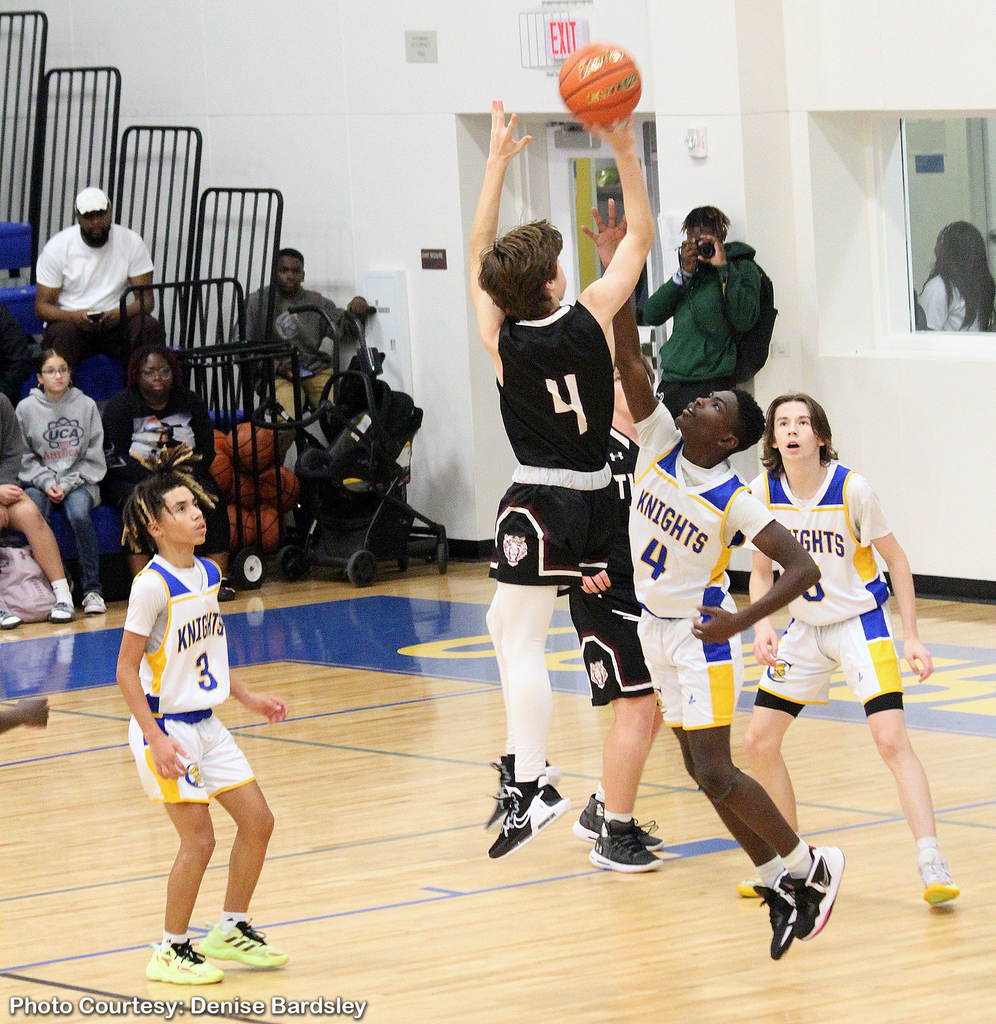 What a home opener by the 🏀@ArpLadyTigers A balanced effort helped Varsity to a 55-33 blowout of Harmony Tuesday. Cyla Nelson-Rose led with 11, Kyleigh Pawlik added 10, Kyia Horton had 9, while Sydne Garrett & Allee McCollum chipped in with 8 each. JV came up short 21-16. #TPND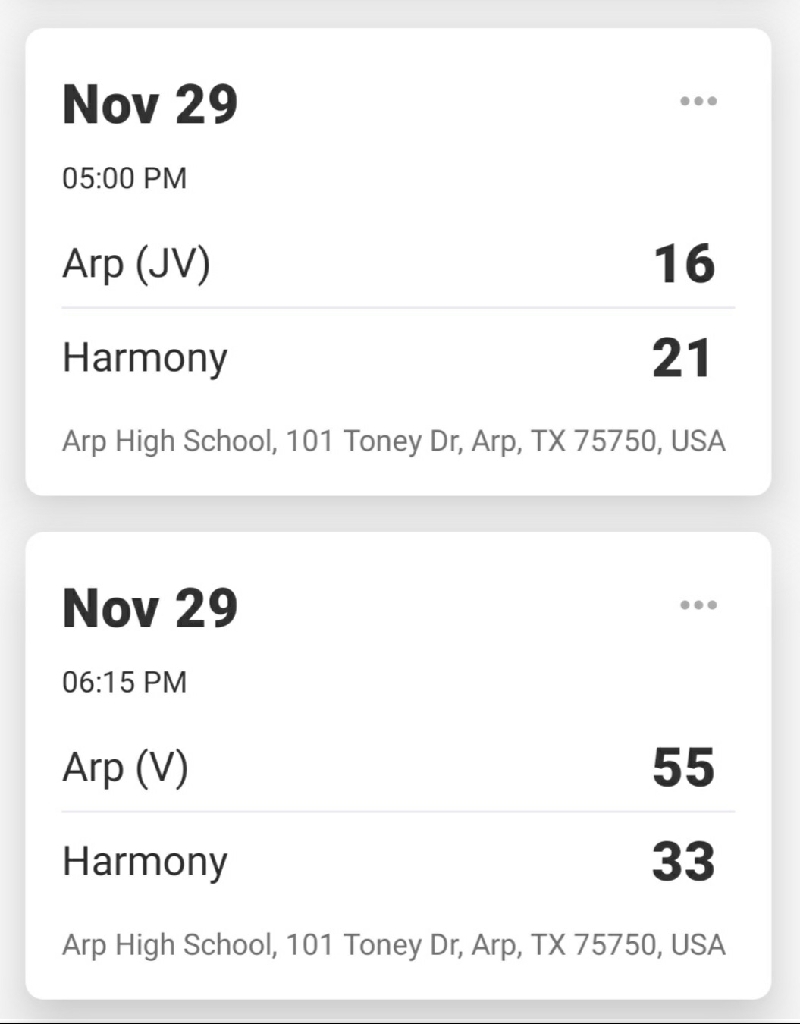 UPDATED Boys H.S. Basketball🏀🐅game times for today Tuesday Nov. 29: 6:15pm - JV Tigers at Cumberland Academy 7:30pm - Varsity Tigers at Cumberland Academy. Cumberland Academy address: 7200 Paluxy Dr, Tyler, TX 75703 #TPND #IBelieve #EATT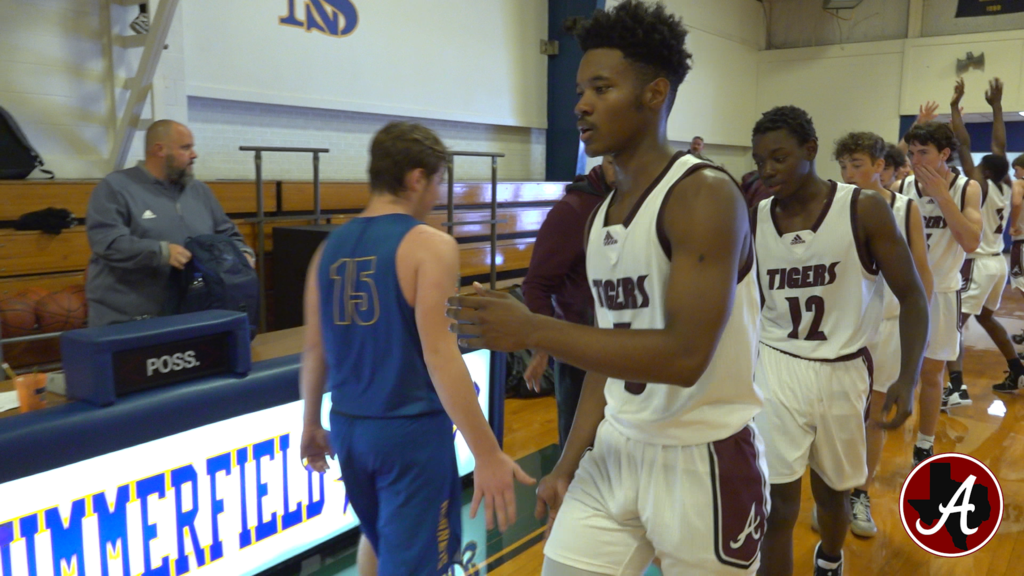 Tigers🐅 J.H. Boys Hoops season under way: Our 7th grade boys took down Elysian Fields at home 40-27 Monday, while Arp 8th graders came up short vs. EF 42-35. #TPND #IBelieve #EATT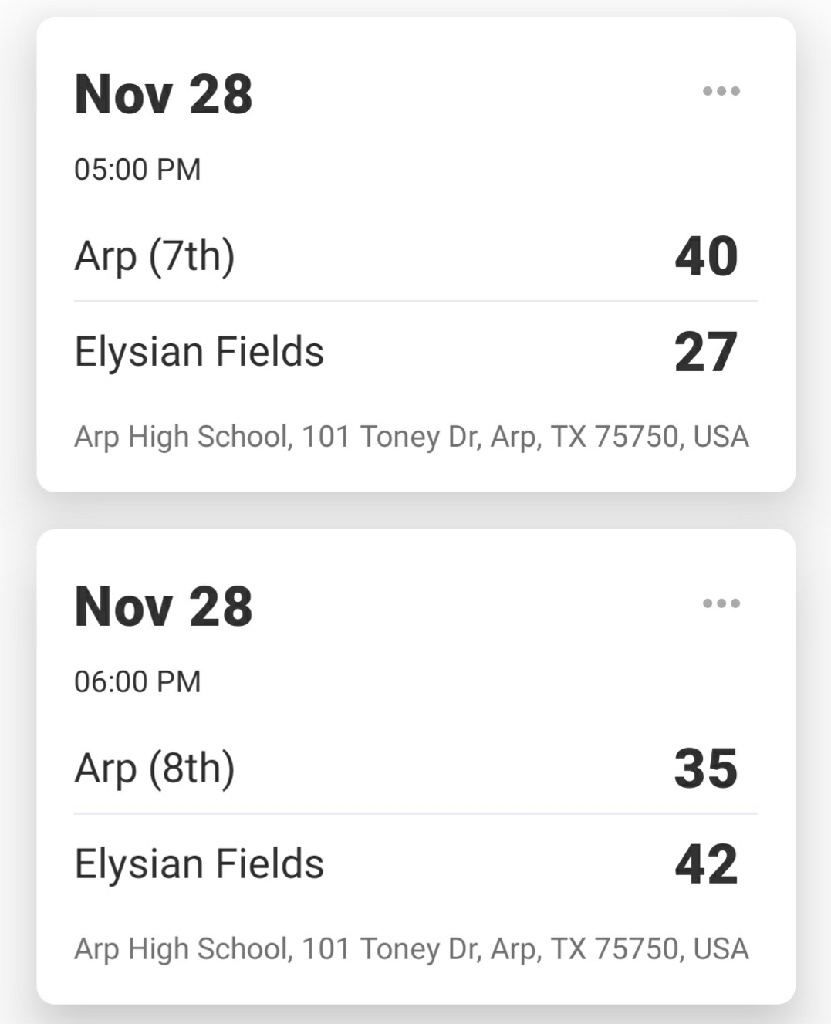 Let's please help out one of our own Arp, America. Thanksgiving eve Coach Winston Butler's house burned down. He & his mother Dorene Freeney lost everything. Please take donations to 💲Arp State Bank💸 or 🧥🍲Arp High School👖🥫. Winston is a size 13 shoe, wears a XXL top & 38x36 pants. Ms. Freeney is a size 14/16, wears an XL top & 8.5 shoe. You can also Venmo or Paypal monetary donations to Coach Dale Irwin. He's delivering the funds to Winston & his mother. Venmo: @dale-irwin PayPal: @jdi33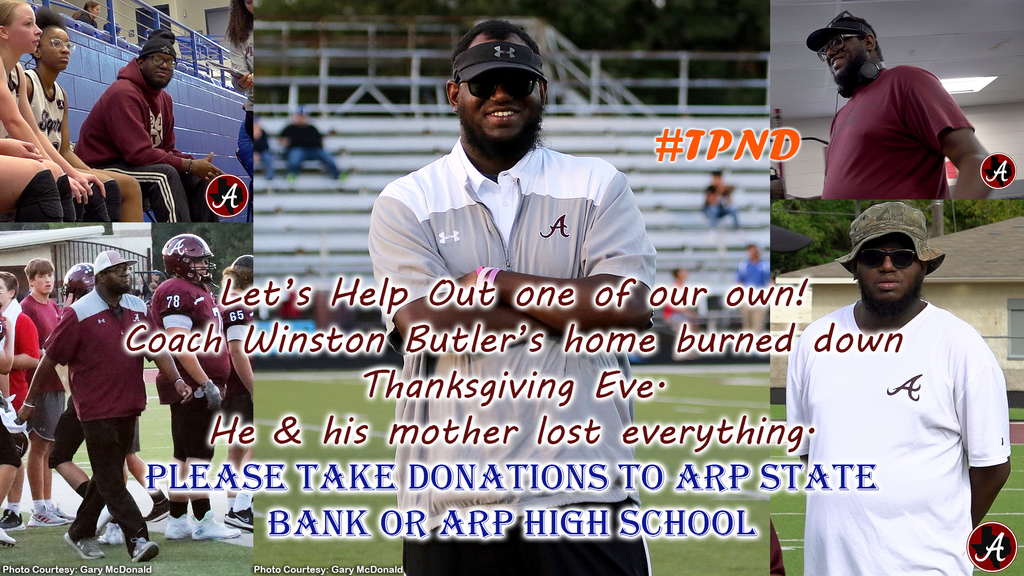 Congratulations to these Arp Lady Tigers for receiving All District Honors in Volleyball for District 16-3A. 1st Team Kyia Horton, 2nd Team Maddie Birdsong, Honorable Mention Abby Nichols, Cyla Nelson-Rose, Kyleigh Pawlik, Addison Carpenter, Aubrey Poole, Allee McCollum. These young ladies made Academic All District - Abby Nichols, Kyleigh Pawlik, Kyia Horton, Sydne Garrett, Addison Carpenter, Aubrey Poole, Maddie Birdsong, Allee McCollum.

📺VIDEO📺: Arp Tigers vs. New Summerfield JV CLICK
https://5il.co/1l1r2
TO WATCH Highlights. A great Friday for 🐅boys🏀 with 2 blowout wins at the New Summerfield Tip Off tournament. First a 64-17 victory over the host school's JV behind 15 points from Landon Smith & 10 from Jaxon Schminkey. Then a 63-35 triumph vs. Trinidad. Saturday, Arp faces New Summerfield's varsity at 8:00am. If they win that & one more, they'll reach the tournament's title game. #TPND #EATT #IBelieve #bEASTtexas #txhshoops