KUDOS to our @Arp_JH 🏐ladies! Saturday at the Cumberland Academy JH tournament in Tyler, our 8th grade A team went 2-1 & won the consolation bracket while our 7th grade A team went 2-1 to claim 2nd place. Tuesday 7A, 8A, & 8B won at Waskom. 7B tied 1 set a piece. #TPND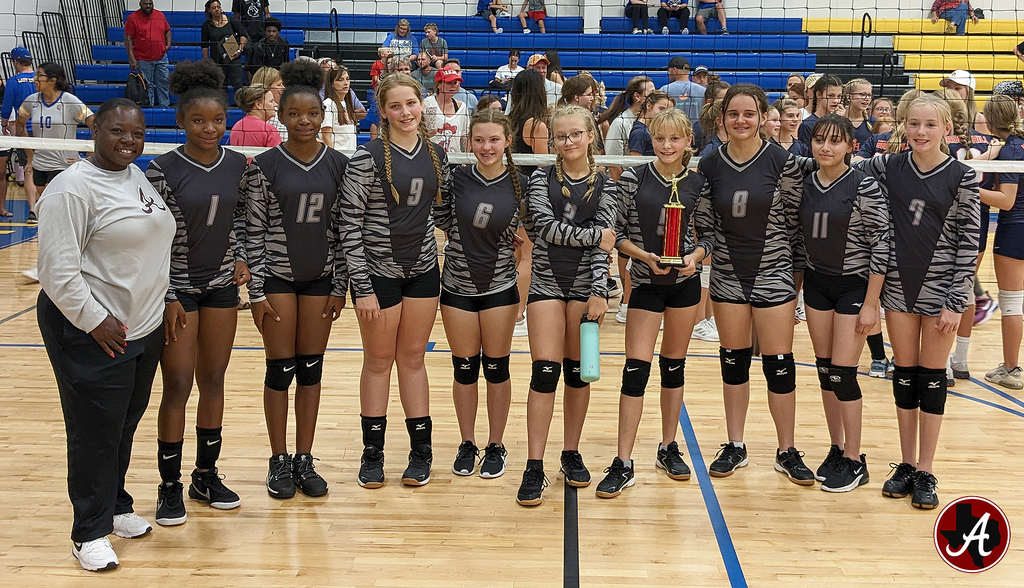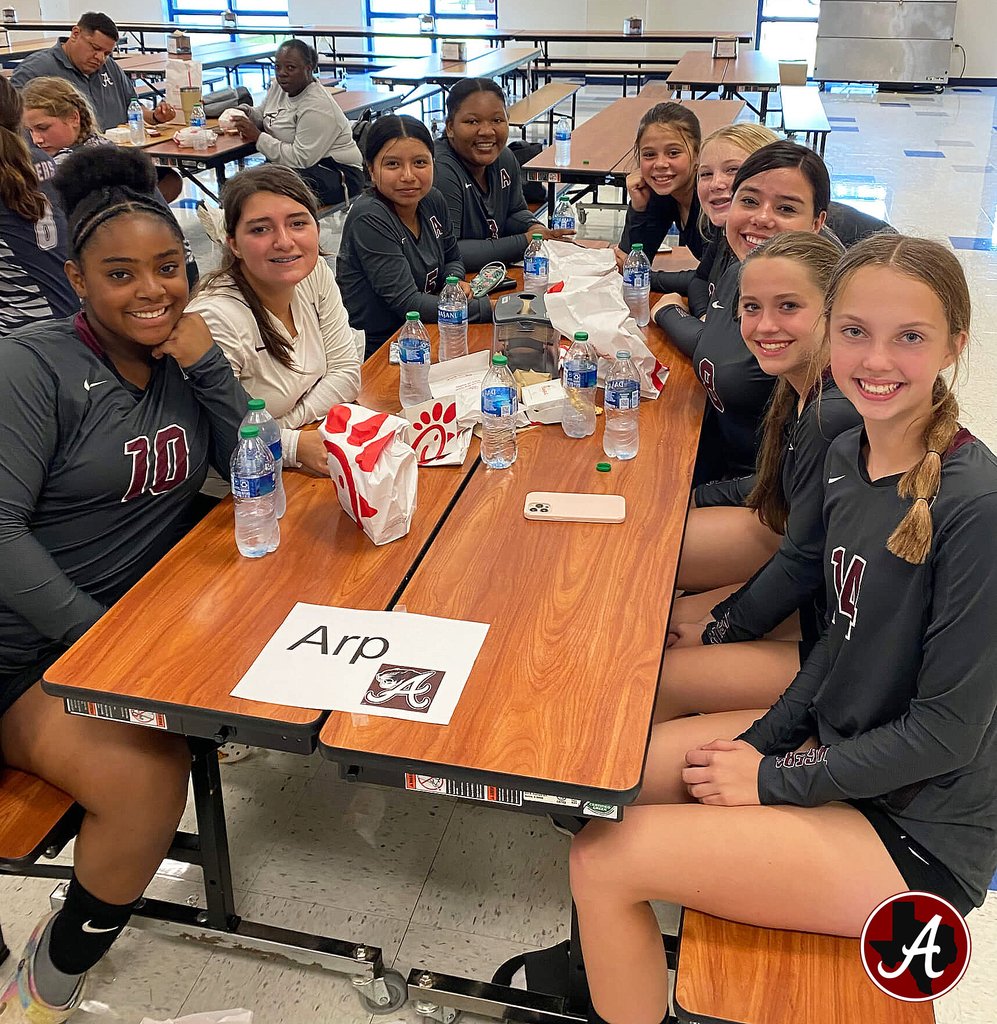 Arp H.S. QB Frank Smith has been nominated as a candidate for Mr. Texas Football Player of the Week after helping lead the 🏈🐅 to their first win of the season last Friday night, a 66-51 triumph at Tenaha when Frank accounted for 7 Tiger TD's. CLICK
https://bit.ly/3BPtFEf
TO VOTE FOR HIM. The poll closes at Noon Friday Sept. 23. It seems like you can vote as many times as you want. If you are on a mobile device, you will need scroll all the way down to the bottom past all the previous winners to get to the poll. But on a computer, or laptop, the poll will be on your right hand side, right below the header. How about our QB1? Be sure & congratulate Frank if/when you see him around.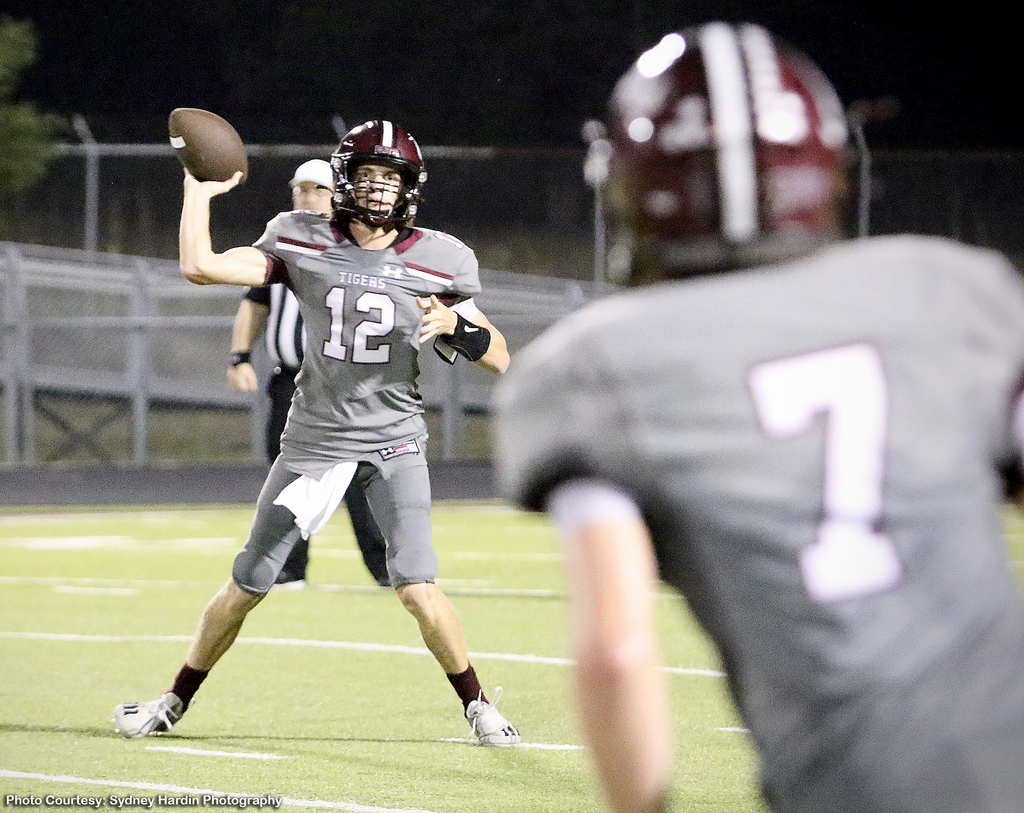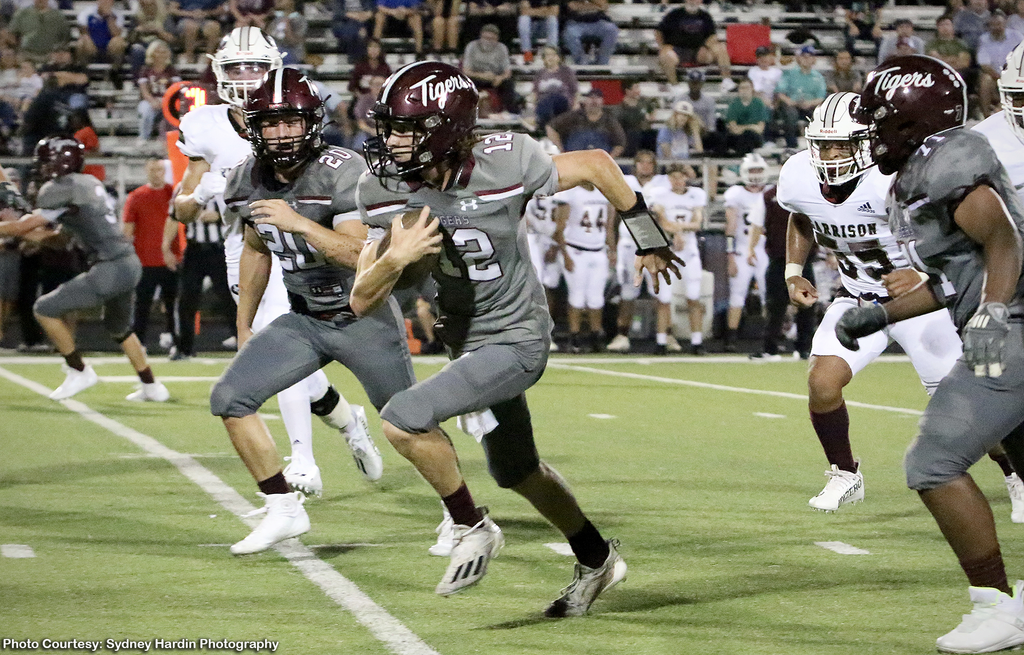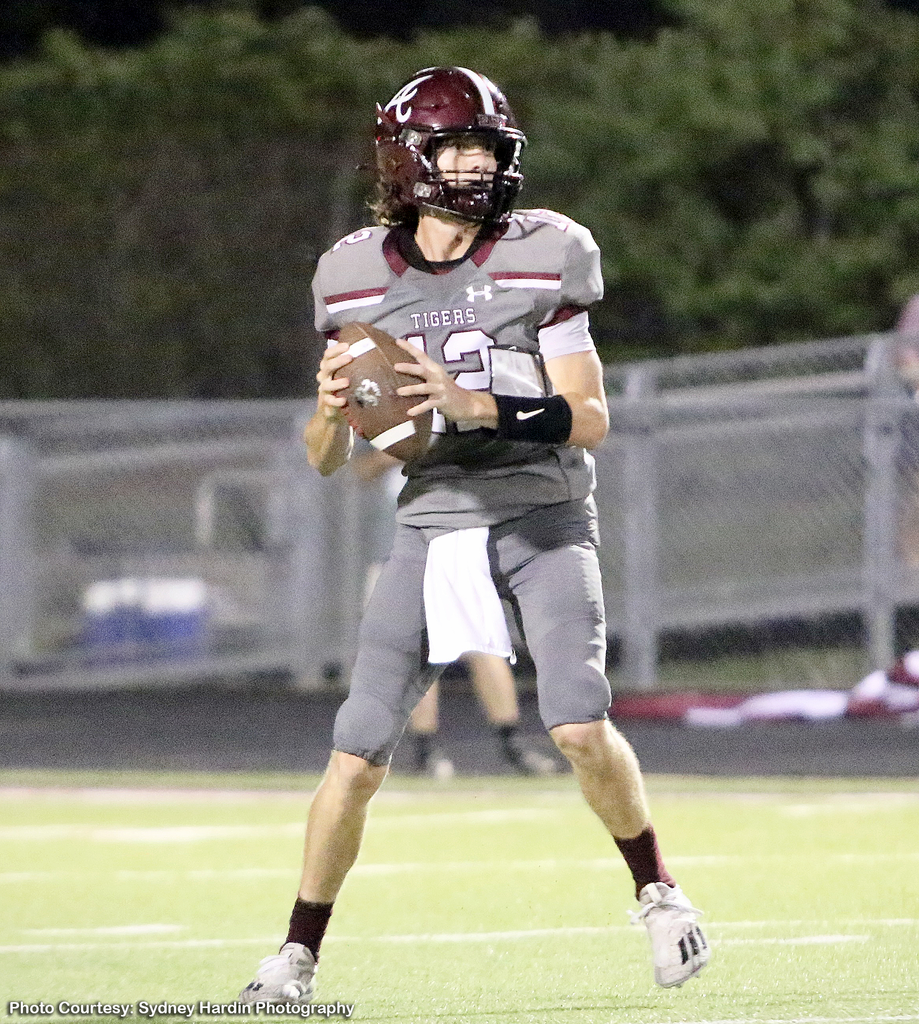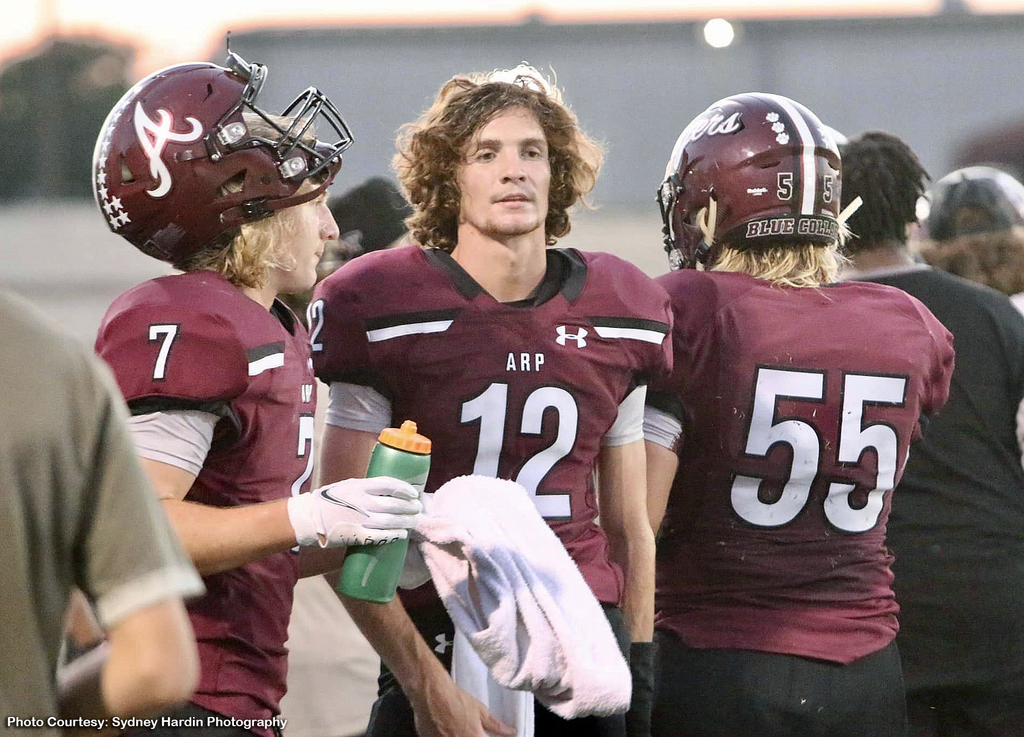 A LETTER FROM COACH A: Arp ISD superintendent Shannon Arrington explains the growth of our district and how we're preparing to handle our increased enrollment. CLICK
https://5il.co/1i641
TO READ PLEASE. Thank you for your continued support Arp, America.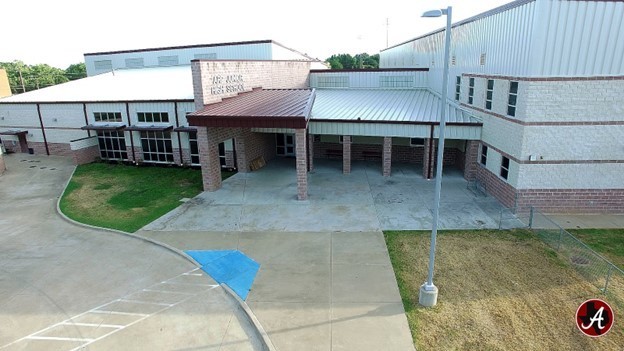 If you're heading to Tenaha this evening for the 🐅 Varsity🏈 game, visitor seating at Raymond Jackson Stadium is at an extreme premium. TAKE A LOOK:
https://5il.co/1i2ny
Bring lawn chairs because our band will have to take up a large portion of those 5-row bleachers. Also remember that kickoff is at 7:00pm (NOT 7:30). So please plan accordingly. Let's get out there & show our #TPND Can't make it, 📺WATCH IT LIVE📺 on the Arp High School Facebook Page.
https://bit.ly/3qrDsL7
#EATT #bEASTtexas #txhsfb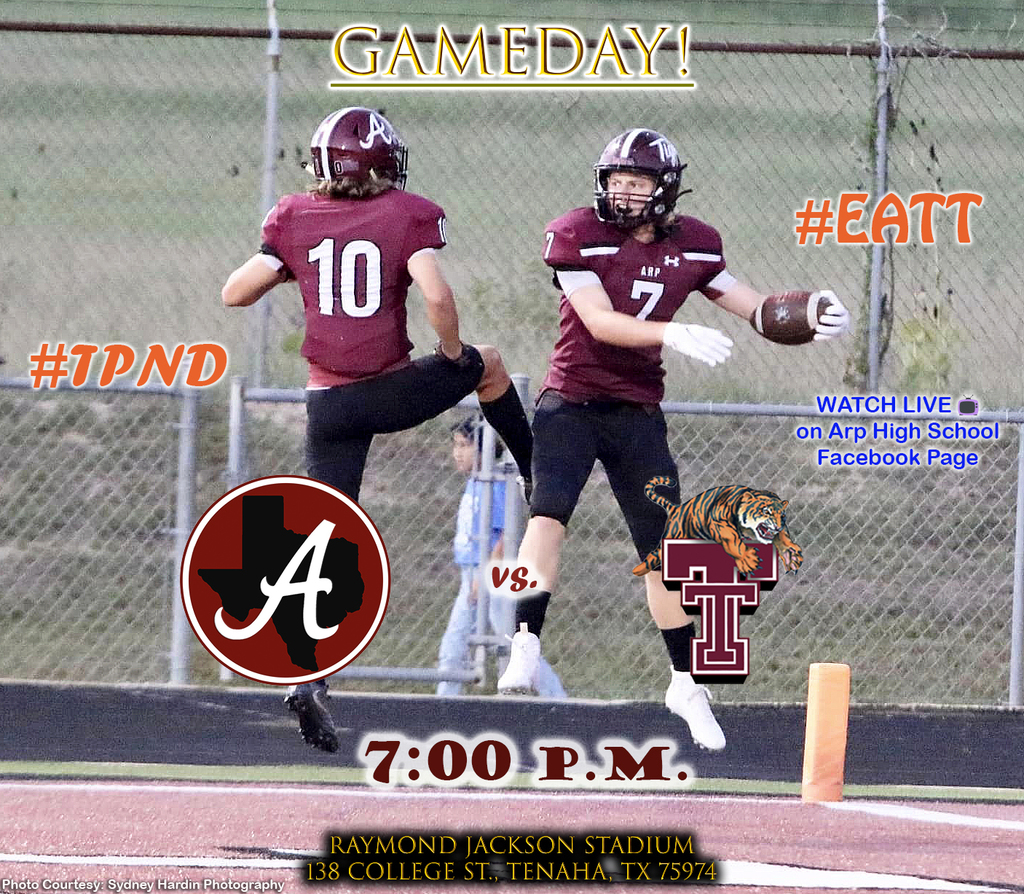 HOW ABOUT OUR 🏐 SUPER SOPHOMORE Maddie Birdsong!!! She's been named the Tyler Paper's Player of the Week. Senior Kyia Horton was honored as well. READ THE ARTICLE:
https://bit.ly/3QLv3gn
With her help the Lady Tigers🐅 are 22-7 overall & 2-0 in District play. Go check them out Friday at home at 4:30pm vs. Waskom.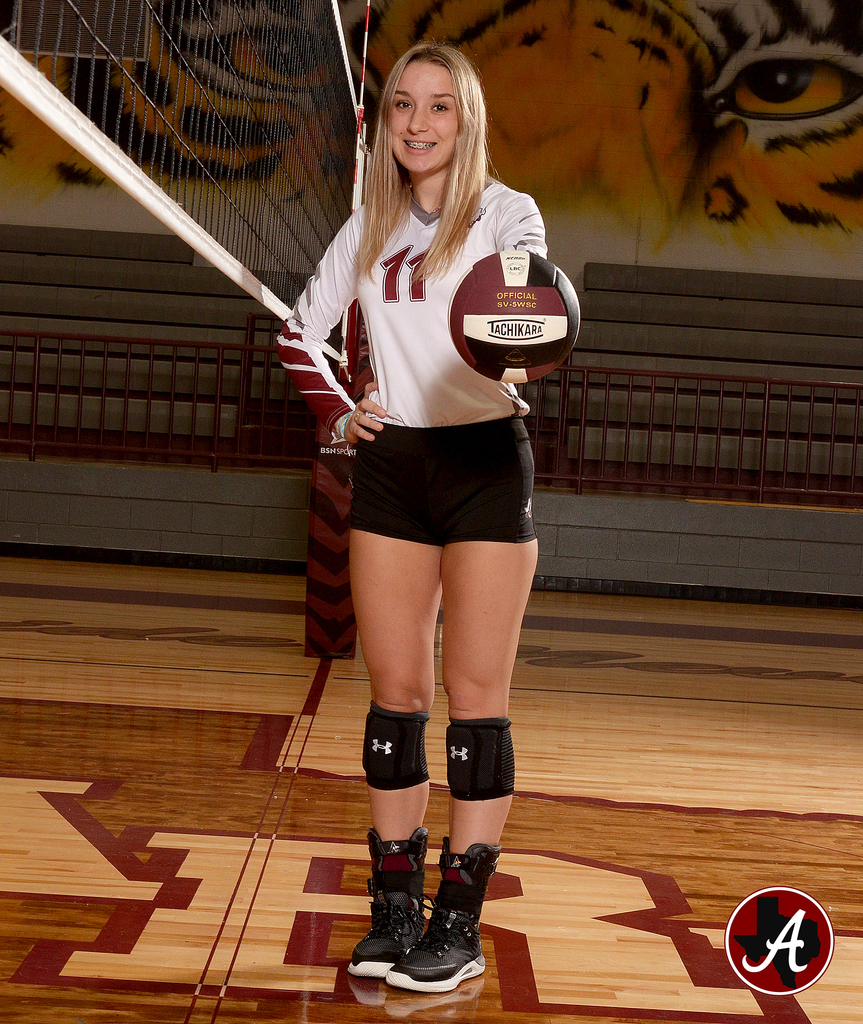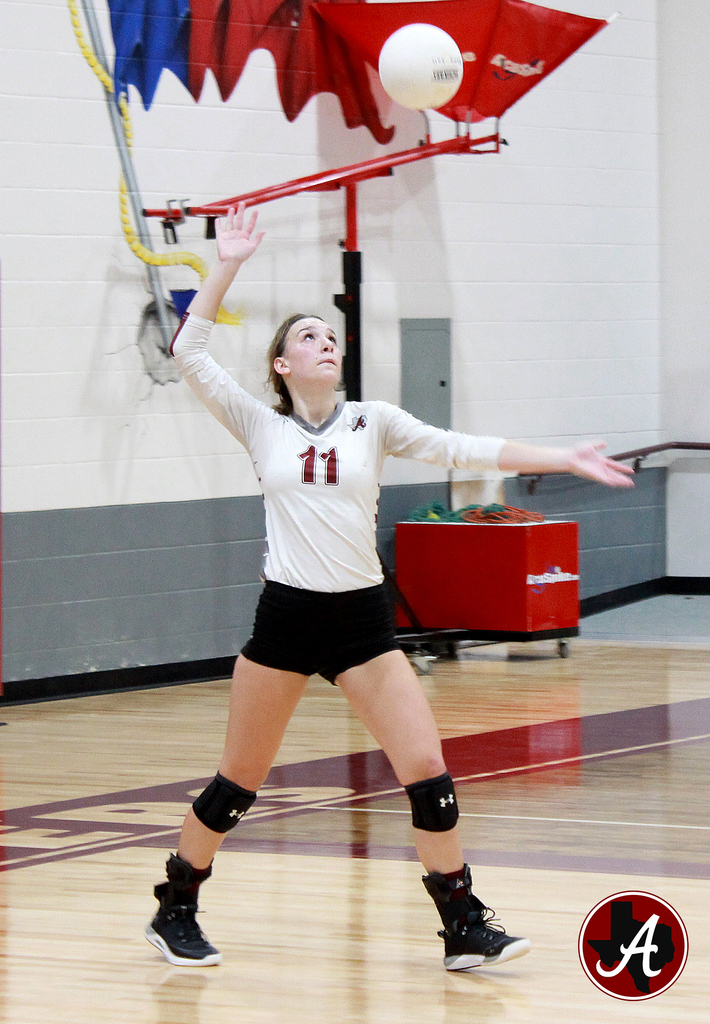 WE'LL SEE YOU IN MAROON TOMORROW! Be sure & have your students wear maroon Thursday Sept. 14 for a Maroon Out. Our Arp J.H. Meet the Tigers Pep Rally is scheduled for 2:00pm in lieu of our JH🐅 football🏈 teams' first home games vs. Tenaha. 7th Grade kicks off at 5:00pm, 8th grade at 6:30pm. We hope to see you all at Bill Herrington Tiger Stadium. #TPND #EATT #bEASTtexas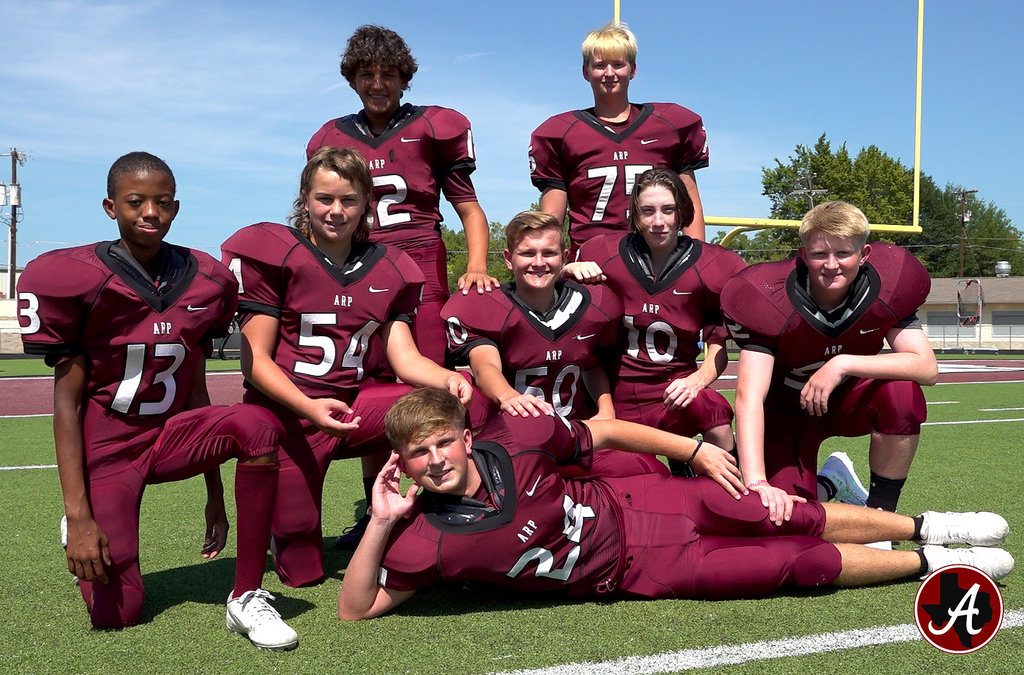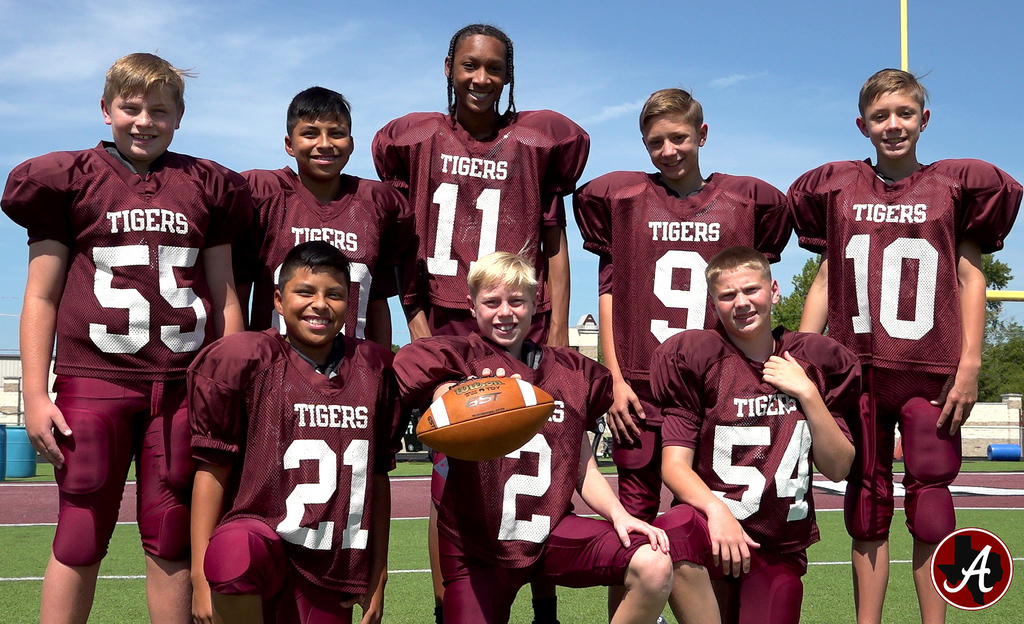 The Arp H.S. Lady Tigers🐅🏐teams continued their winning ways Tuesday with a clean sweep of the Elysian Fields Lady Yellow Jackets as both JVA and Varsity won their respective matches in straight sets. The JVA won 25-15, 25-16. The Varsity won 25-17, 25-22, 25-21. Our Varsity Ladies are now 22-7 on the season, and more importantly 2-0 in District 16-3A action. Varsity will be at home against Waskom Friday at 4:30pm. Let's see you come out & show your #TPND for our young ladies. #EATT #bEASTtexas #txhsvb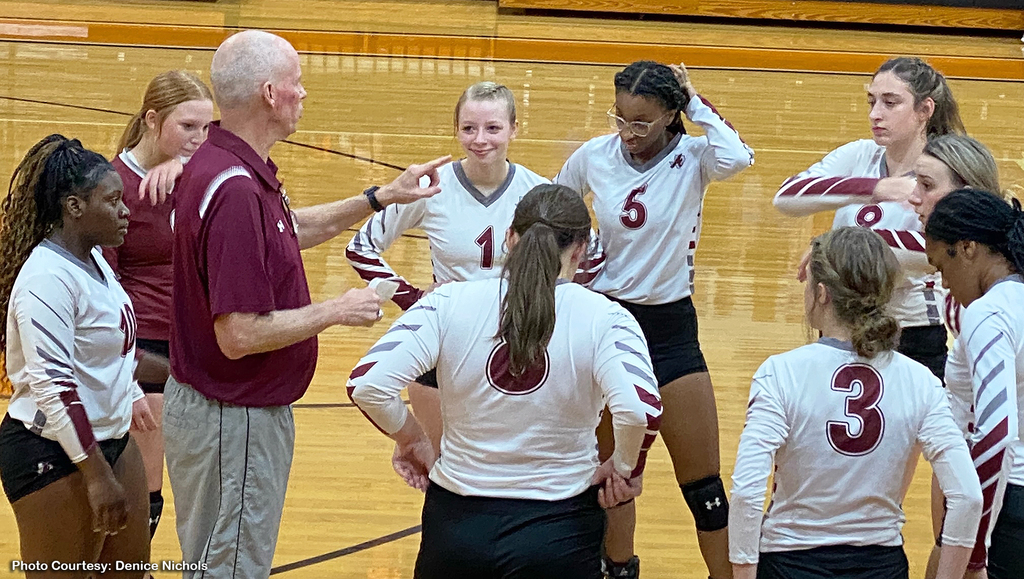 DON'T FORGET: Senior Portraits for Arp H.S.'s Class of 2023 will be taken tomorrow Wednesday Sept. 14. Ladies MUST be in Ms. Stinecipher's classroom Room 249 by 7:00am. Gentlemen will begin at 8:30am. Place your order at mylifetouch.com & Enter Picture ID: EVTDN3VTT Lifetouch senior portrait flyer:
https://5il.co/1hwpv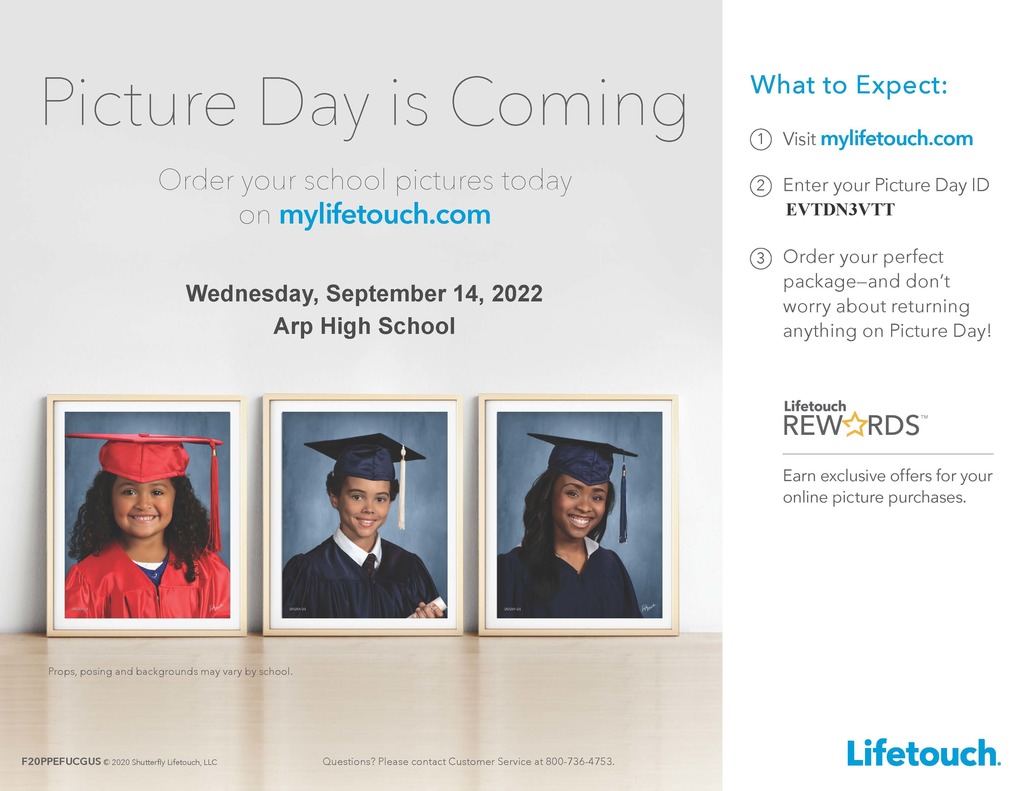 Arp ISD is with you Cooper! Lots of blue donned Monday at Arp HS, @Arp_JH & Arp Elementary for @TroupNation HS Football Player Cooper Reid, who remains hospitalized after suffering a brain injury at their homecoming game Friday. We continue to pray for his recovery 🙏🙏🙏.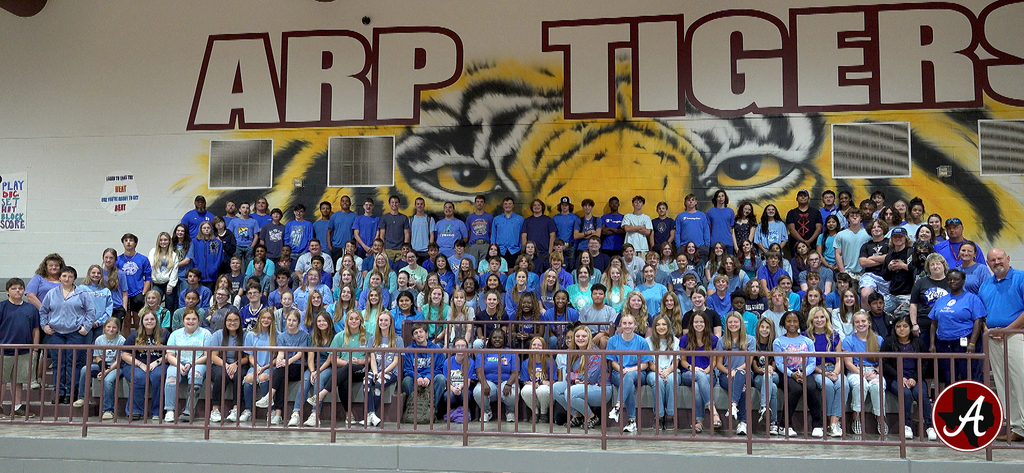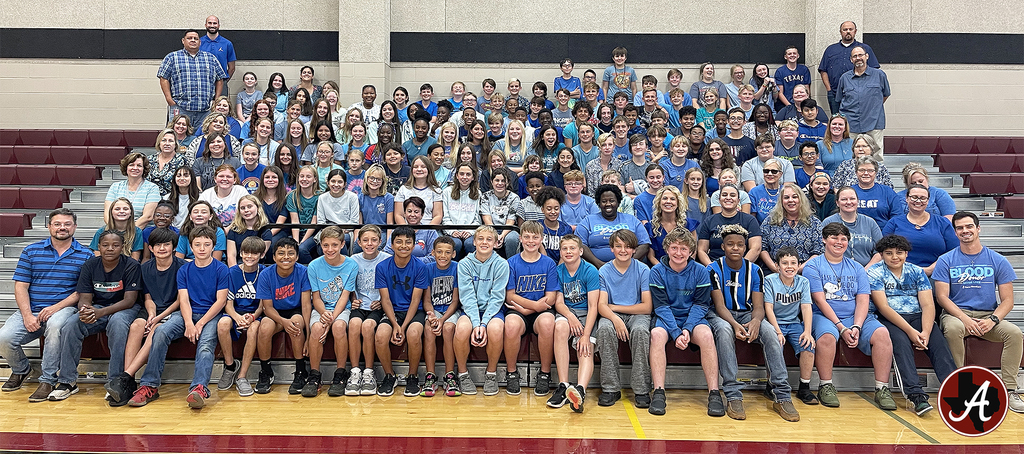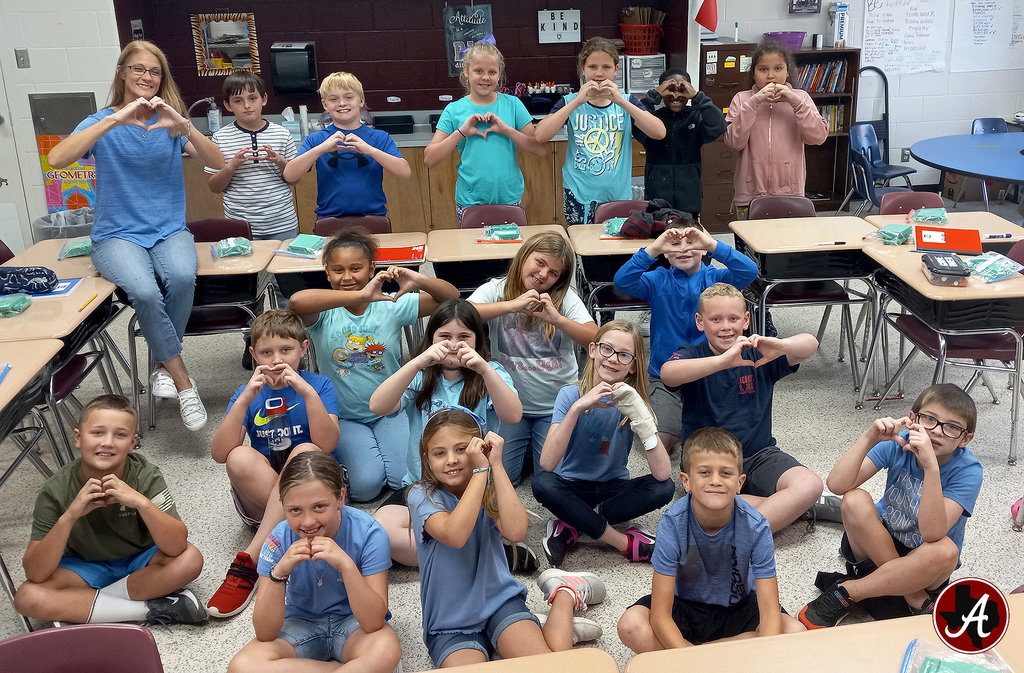 TOMORROW TUESDAY SEPT. 13 IS PICTURE DAY at Arp Elementary: You can order your picture pkg online at mylifetouch.com by using the Picture Day ID: EVTF6JDZW. View Order Form:
https://5il.co/1htpi
to see the various packages available or if you'd prefer to print it out & fill it out. Hard copies were previously sent home with your students.

In a show of support for Cooper Reid, the Troup H.S. football player that suffered a brain injury in their homecoming game Friday & remains hospitalized, let's unite with our HWY 135 neighbors & have everyone at Arp ISD wear blue Monday please🙏🙏🙏.
https://bit.ly/3Qz3SFC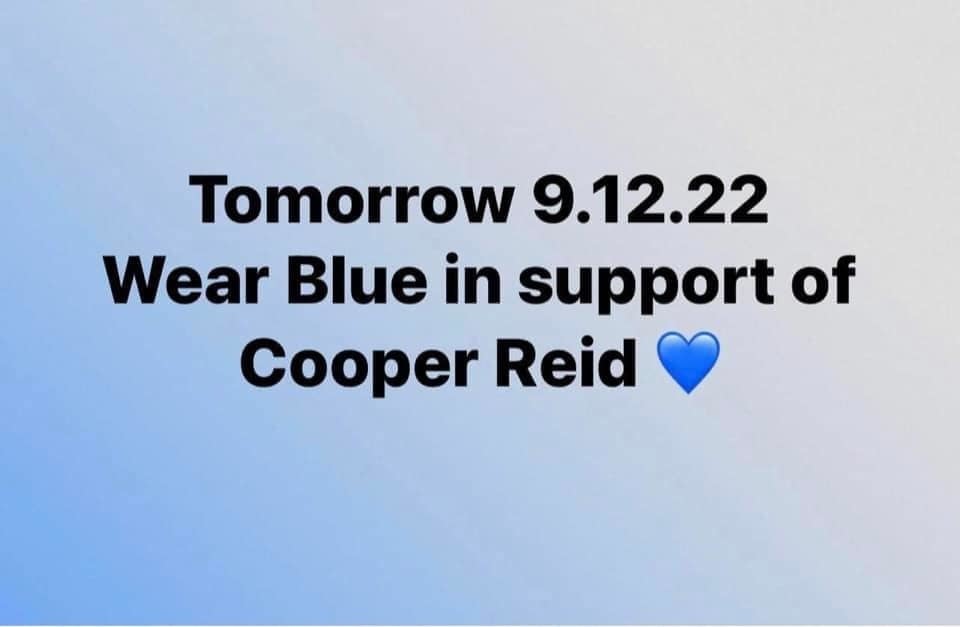 Your @arp_tiger🐅 Varsity🏈 team welcomes Carlisle along w/ longtime coach & former Arp mayor Terry Lowry (now an Indians asst.) at 7:30pm Tonight. We expect to see all of you showing your #TPND. Can't make it, 📺WATCH LIVE📺 on Arp HS Facebook Page.
https://bit.ly/3qrDsL7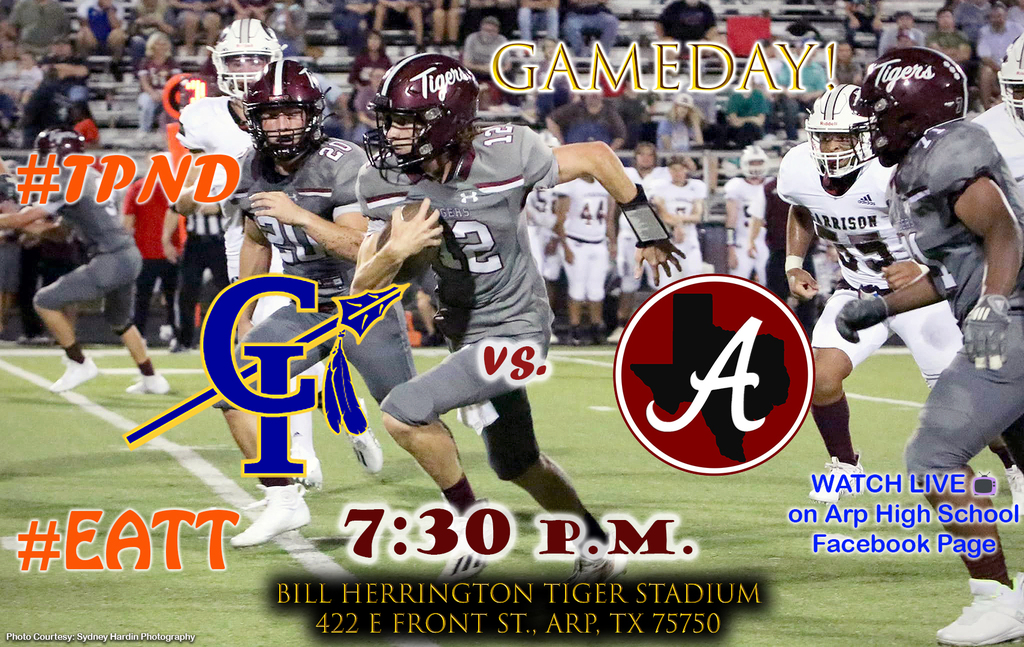 How about our @Arp_JH Volleyball🏐 teams!!! 7A swept West Rusk Thursday 2-0, while 8A won in 3 sets 2-1 over the Lady Raiders. That's back to back wins for both squads who are each now 2-1 on the season. #TPND #EATT #bEASTtexas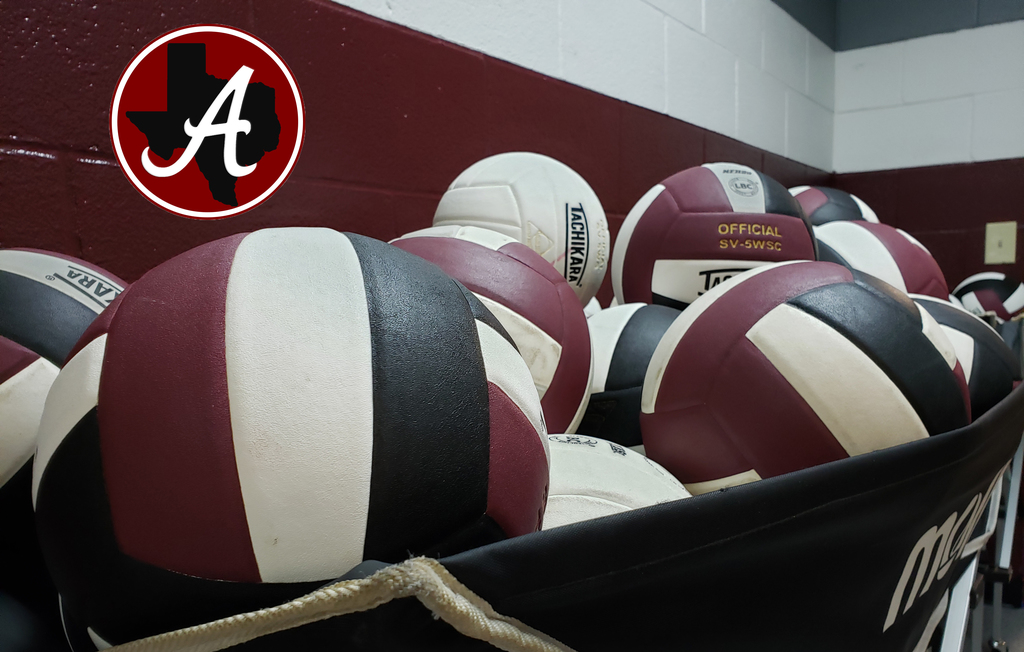 Arp Junior High kicked off tonight in Carlisle with 7th grade scrimmage and 8th grade in a tough loss 22-6. JV followed with the Win 20-8!

Best of luck to our @Arp_JH 🐅🏈 teams as they open their 2022 season this afternoon (Thursday) at Carlisle. 7th grade will scrimmage at 4:30pm, while 8th grade plays a regular game following at around 5:30pm. Get out & show your #TPND for these young men. #EATT #bEASTtexas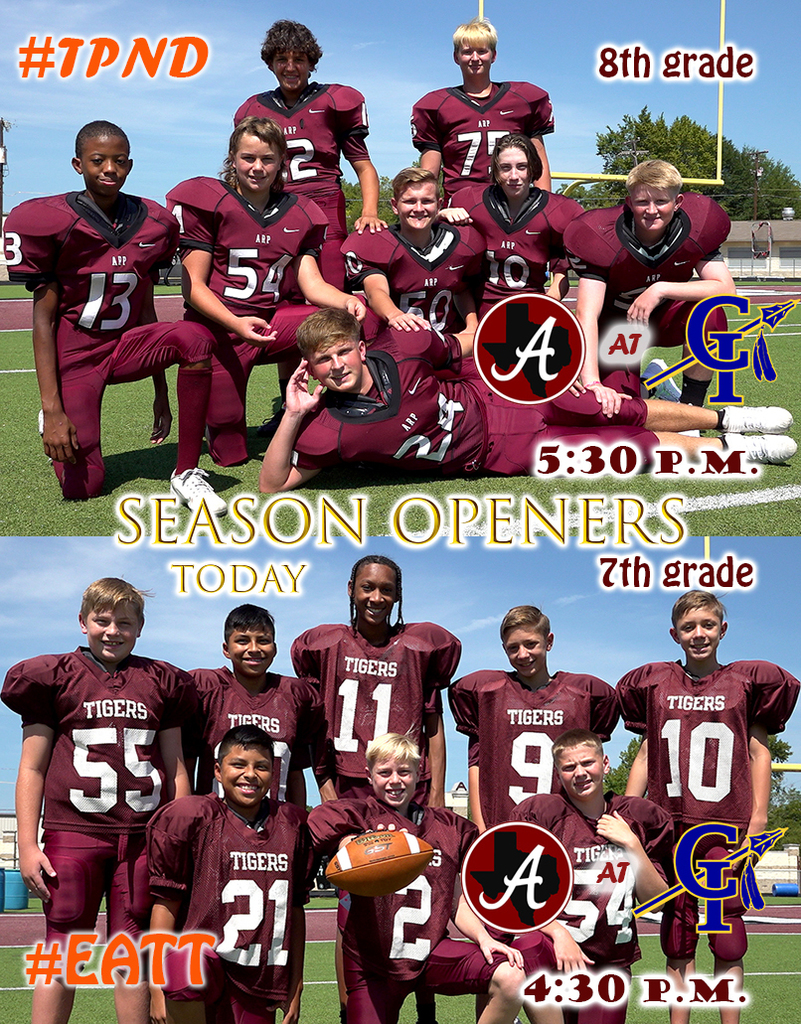 The August issue of our fully student produced Arp ISD newsletter "The Maroon Messenger" is now available at
https://bit.ly/3RMRCCu
for your reading & viewing pleasure. Please enjoy the hard work of our Arp H.S. students under the direction of CTE Tech teacher Rhonda Pawlik.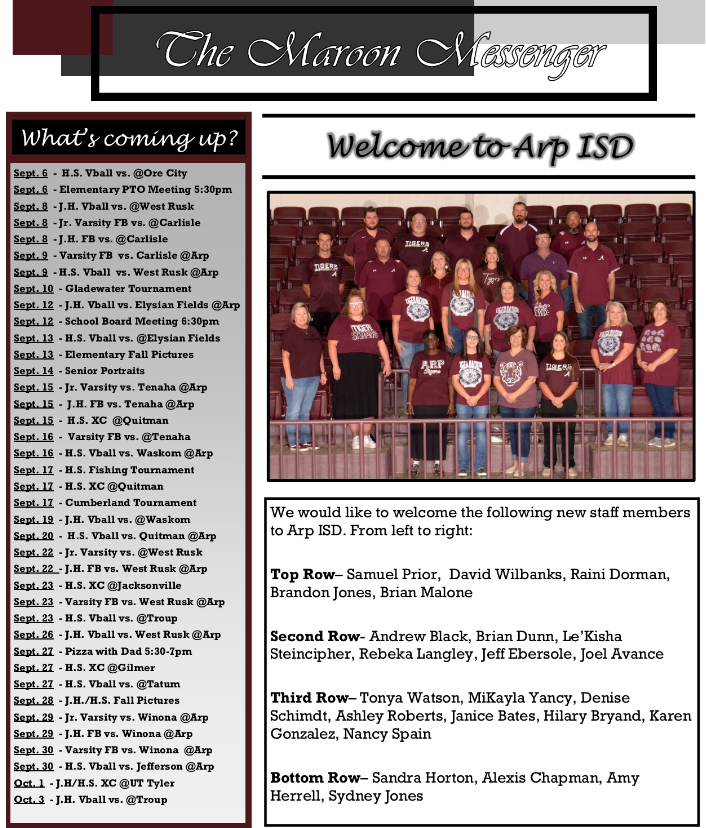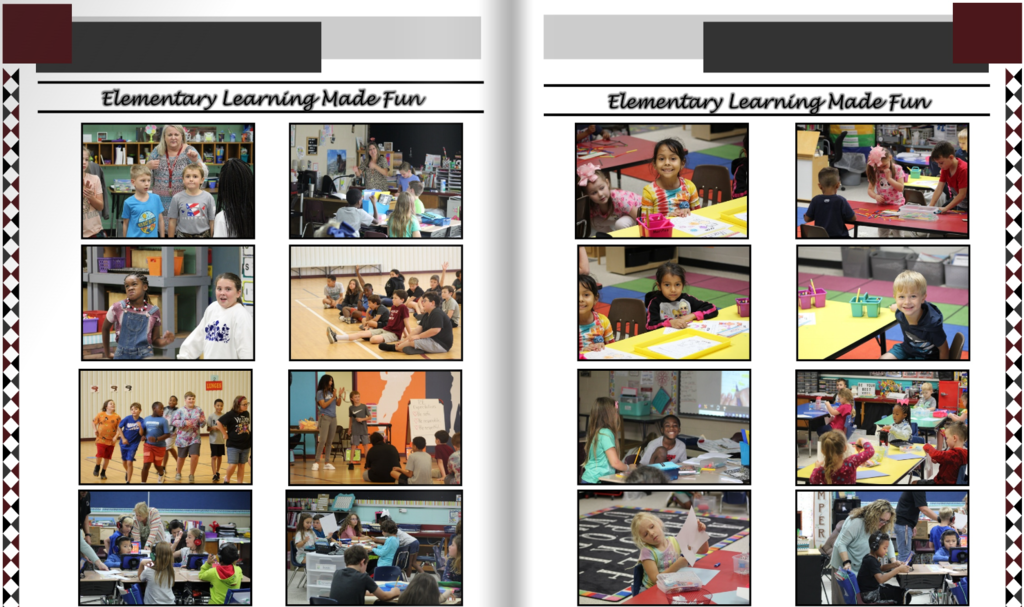 The Lady Tigers sweep the Ore City tonight taken both JVA and Varsity matches.
The Arp Lady Tigers continued their winning way sweeping both matches from Garrison, Varsity won 3-0, and the JVA had to play 3 winning 2-1.

Arp ISD will honor retired longtime coach Dale Irwin at coin toss of Friday's Varsity football home opener vs. Garrison. Kickoff is set for 7:30pm so be sure to come early. Can't make it to the game, it will be streamed LIVE on the Arp High School Facebook page. #TPND #EATT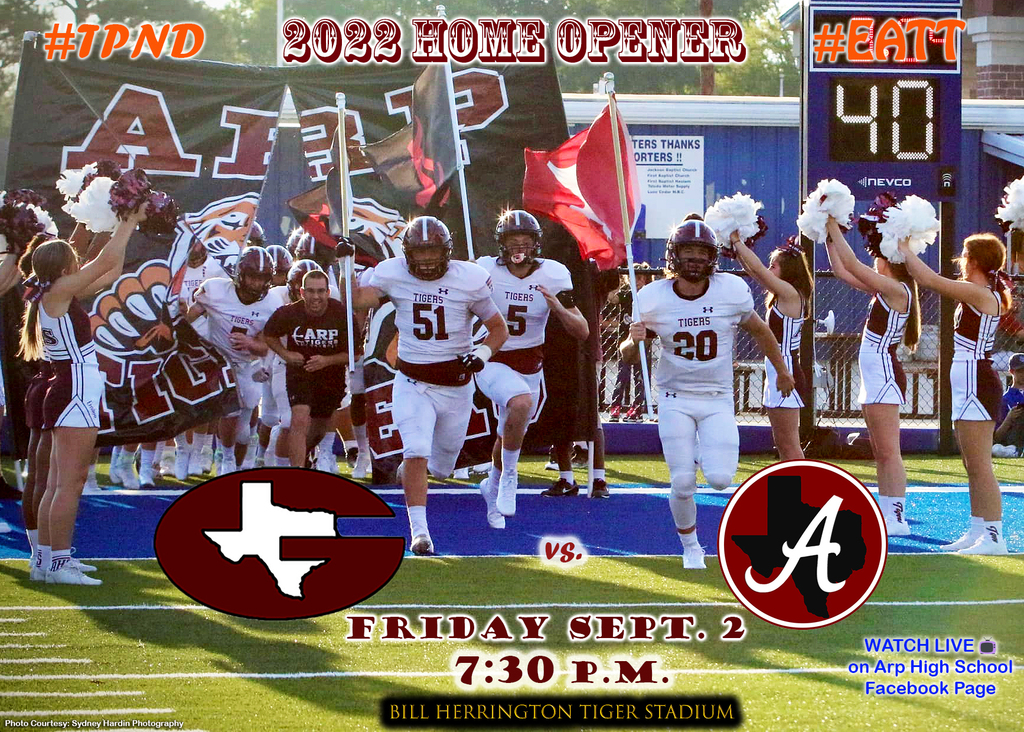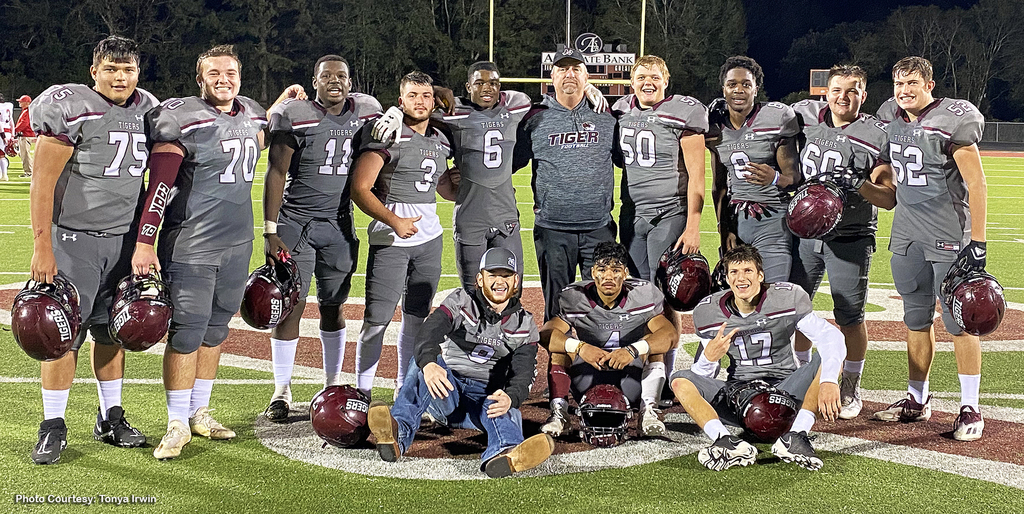 If your Arp H.S. student is interested in taking the ACT at Arp ISD on Tuesday Oct. 18, they MUST sign up with Mrs. Julie Allen (
juliea@arpisd.org
) by this Friday Sept. 2. They do not have to pay until later.