H.S. Spring Sports Picture Day Wednesday Mar. 29: H.S. Golf, Track, Baseball, & Softball student-athletes are scheduled to have their pictures taken by Croft's Photography beginning at 1:00pm. Order your pictures:
https://bit.ly/42HraAh
Use Online Code: ARPISD (This is also your gallery password) Student-athlete will be bringing a paper order form today if you'd like to do it the old-fashioned way.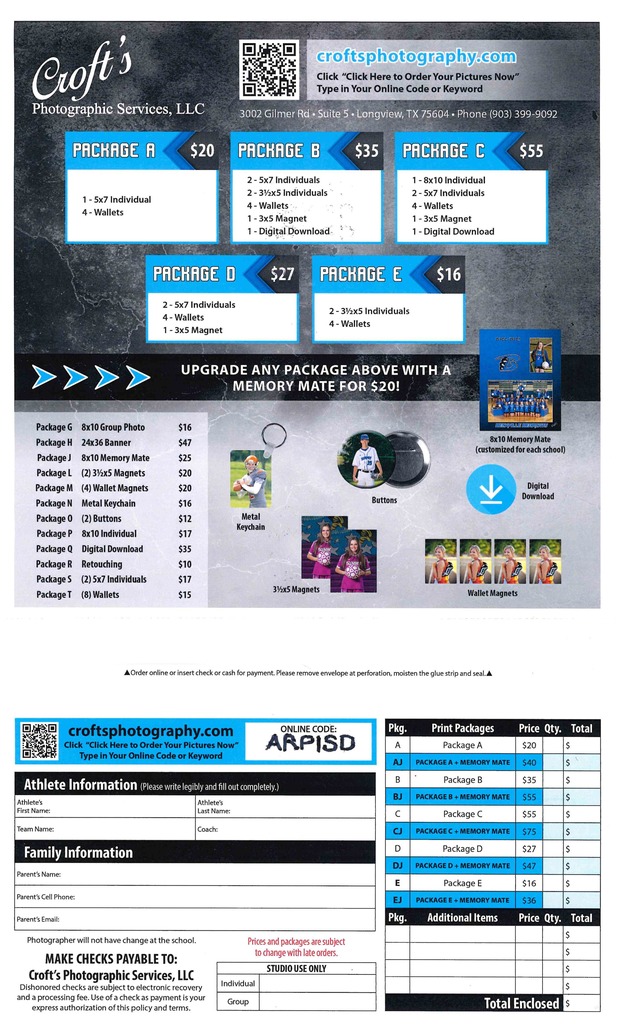 HEADED OUT TO THE BIG COUNTRY! Sophomore Bryce Everett & senior Thomas Fuller are set to compete in the THSPA Div. 3 boys state powerlifting meet beginning at 4:30pm Friday in Abilene. Follow the meet's LIVE RESULTS:
https://bit.ly/42EyjkL
#TPND #EATT #bEASTtexas @TxHSPWL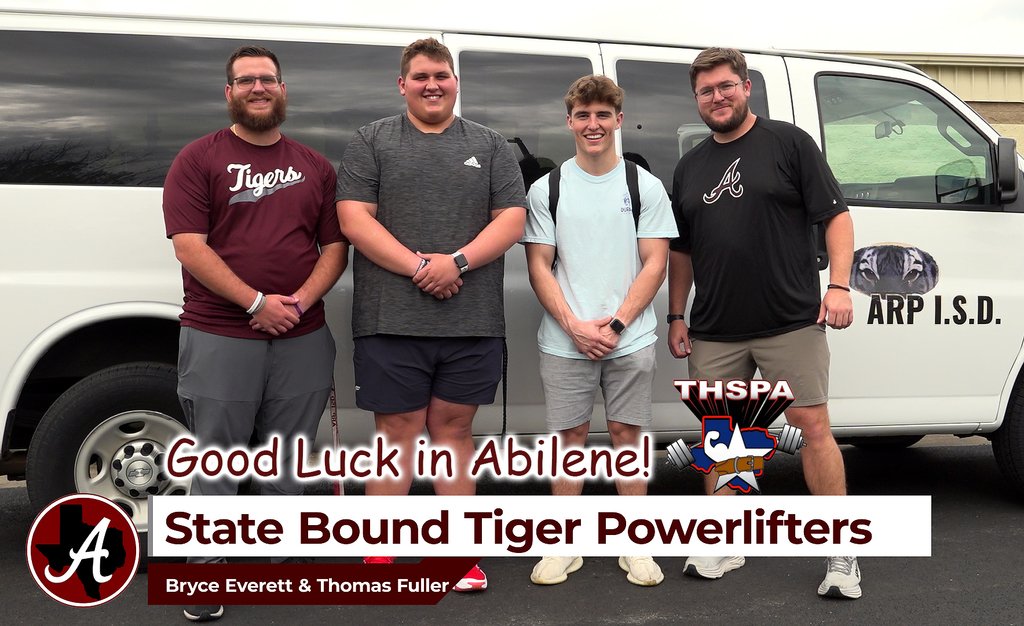 NEXT LEVEL BOUND: Arp H.S. senior Kyleigh Pawlik became a college Div. I twirler over the weekend as she made the SFA Twirl-O-Jacks. She will be part of their twirl line & purple competition team in the 2023-24 school year. #AxeEm🪵🪓Kyleigh! #TPND #EATT #bEASTtexas

The Softball Hit-A-Thon fundraiser has been rescheduled for Saturday April 15 at 10:00am. #TPND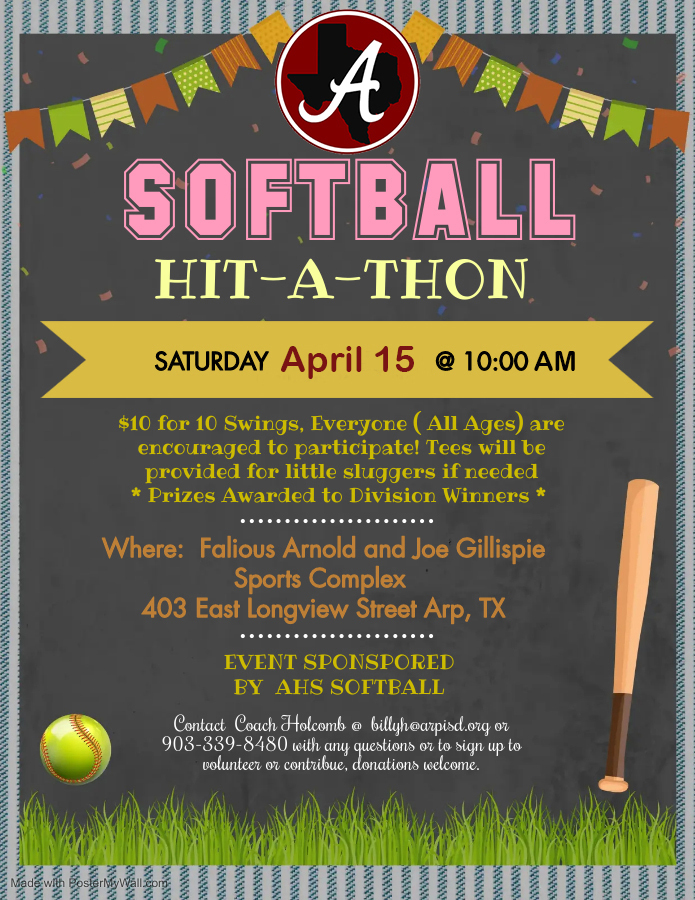 Let's congratulate our 2023-24 Arp H.S. Varsity & Jr. High Cheerleaders!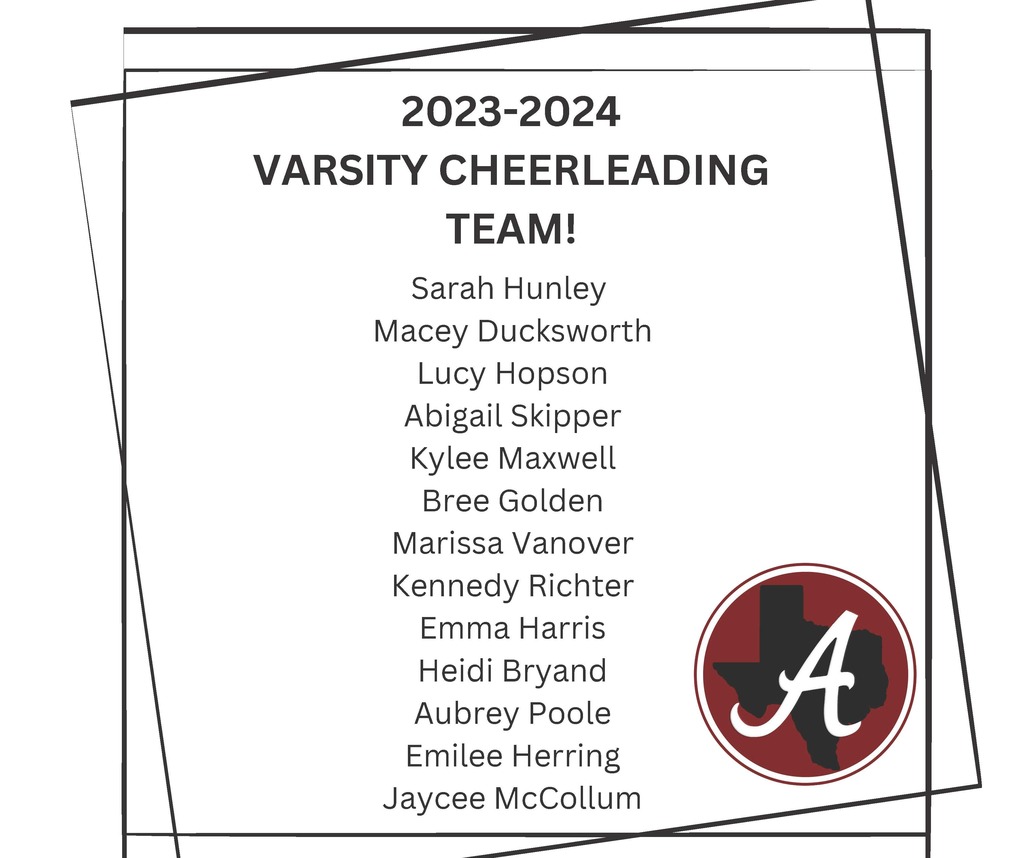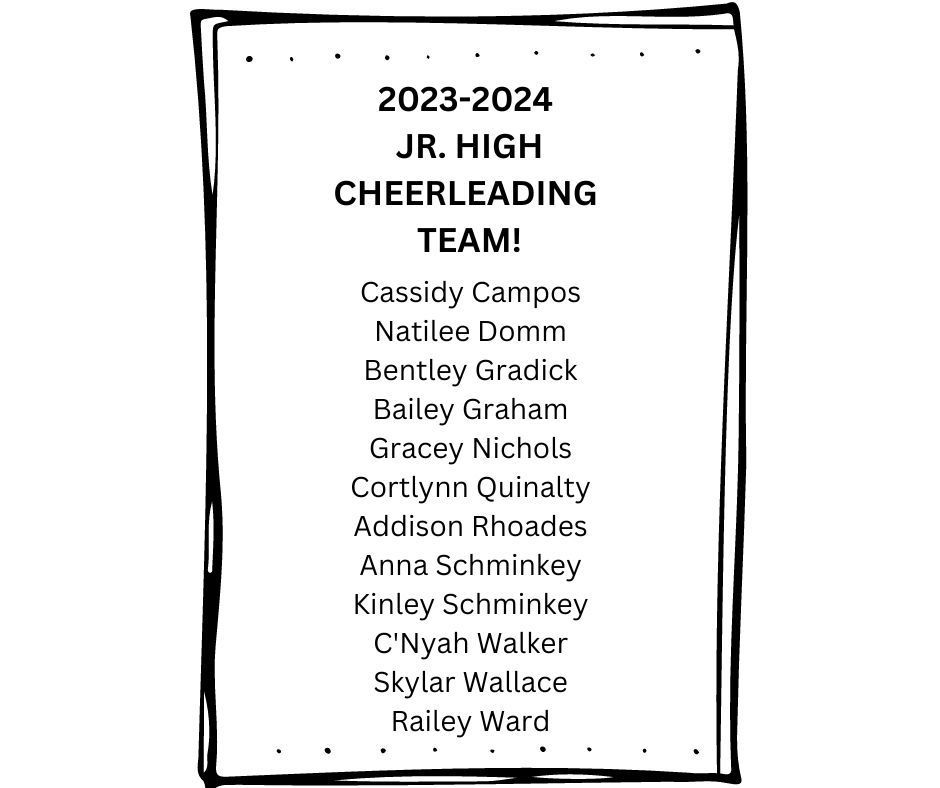 8th grade parents: Your students were given schedule planning info this week. Please take some time over the break to discuss their plans for high school. We'll host two schedule nights for incoming 9th graders the week after spring break. One on Tuesday Mar. 21 from 6:30pm to 7:30pm and one on Thursday Mar. 23 from 6:30pm to 7:30pm at Arp H.S. We'll be available to help with schedules at that time. See you then!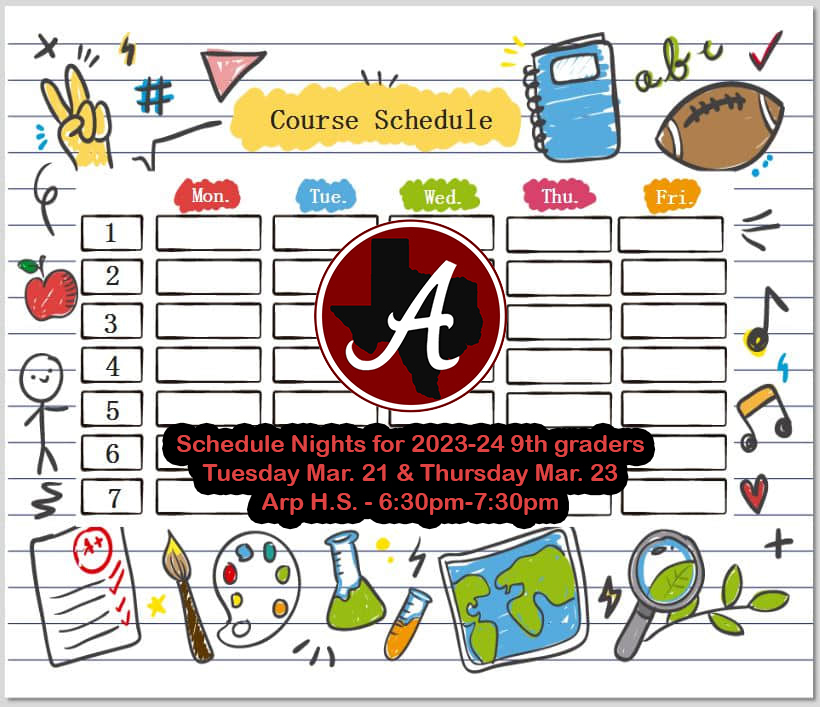 We're just 2 days away from the Arp H.S. Softball Hit-A-Thon. Have you been practicing your swing? Get out there & show it off with some #TPND Saturday morning. Help our softball program at the same time with your donations/pledges. INFO & how to sign up:
https://5il.co/1mubf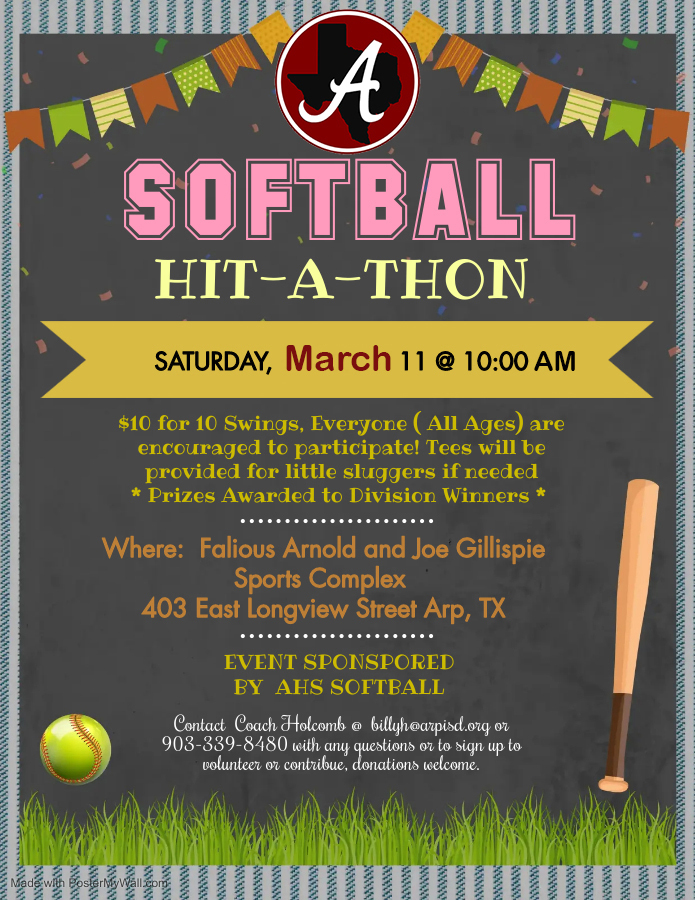 Our One Act Play just took home 1st place in District!!! As they performed "By the Bog of Cats." Individual Awards: Crew Award: Audra McFarland HM All Star Cast: Landry Brady and Ash Howard All Star Cast: Gracie Jones Best Performer: Kaitlyn Williams Way to go Mrs. Rousseau!!!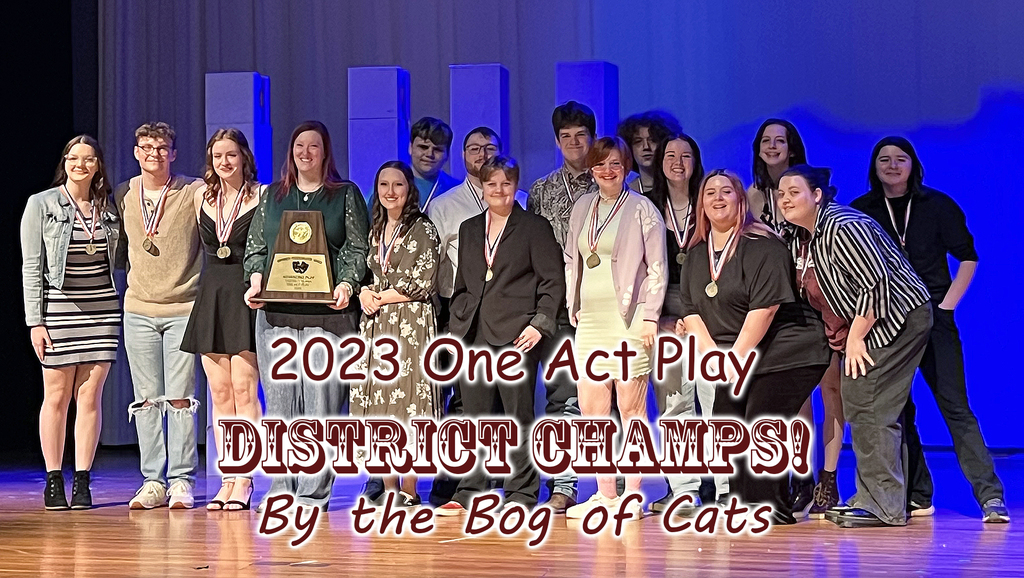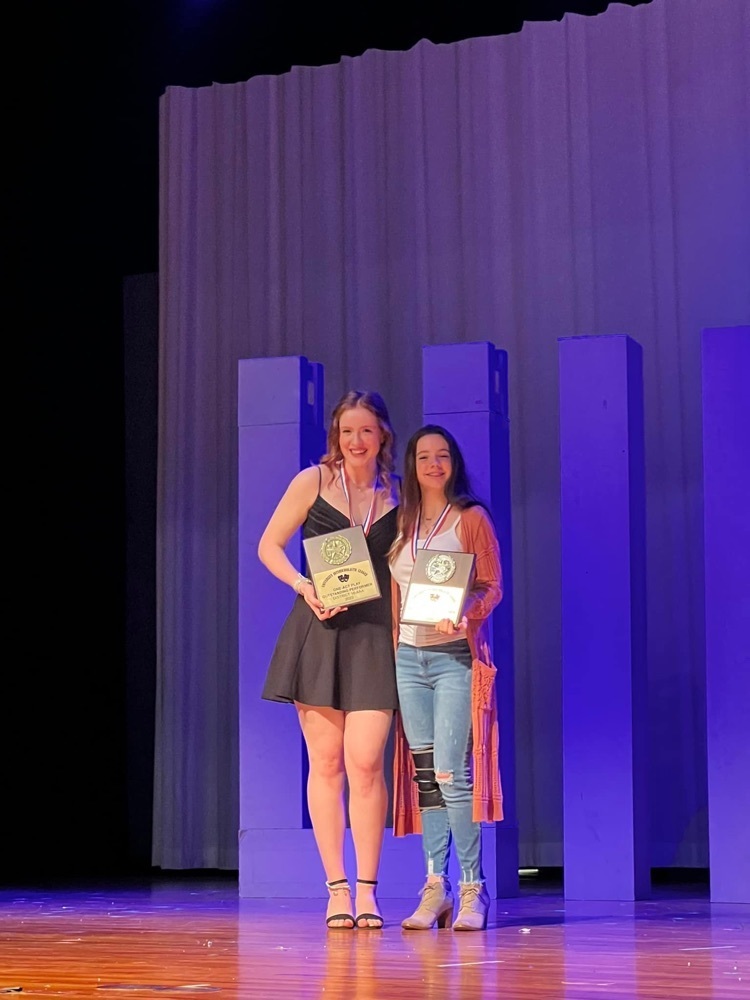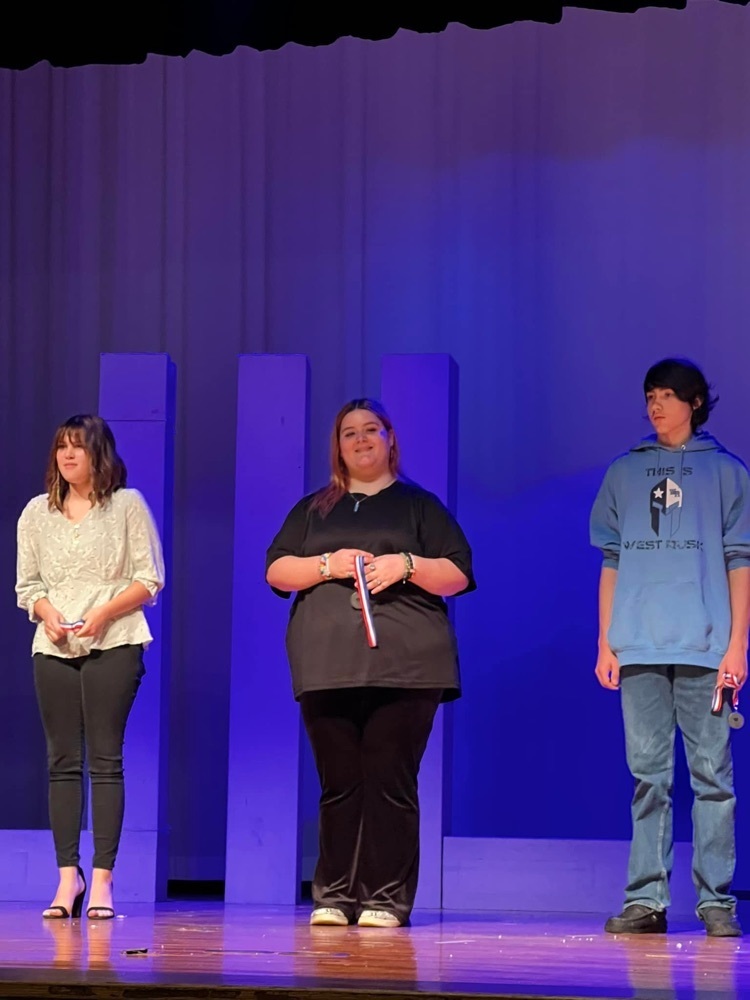 8th Grade Holocaust Museum trip POSTPONED: Due to potential severe weather, the 8th grade field trip to the Dallas Holocaust & Human Right Museum is being rescheduled for a later date. It will not take place Thursday Mar. 2 as originally planned. We will inform you & the students of the new details when they become available.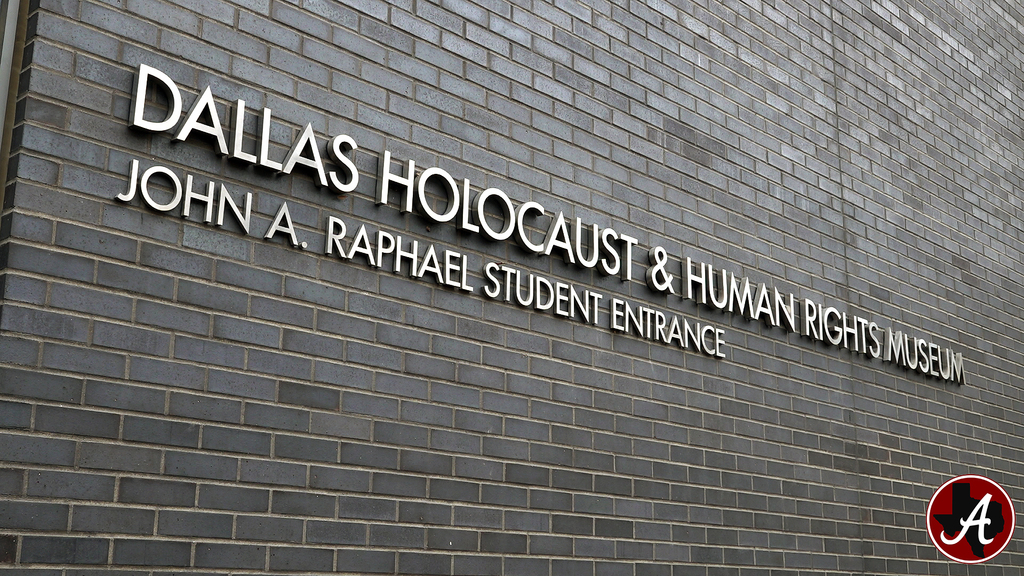 REMINDER: Juniors going to prom, or seniors who did not pay last year, your dues go up from $85 to $110 Wednesday. If you want to pay the lower price, please get it to Mrs. Rhonda Pawlik or the Arp H.S. front office today or tomorrow (Tuesday). Our 2023 prom is Saturday May 13.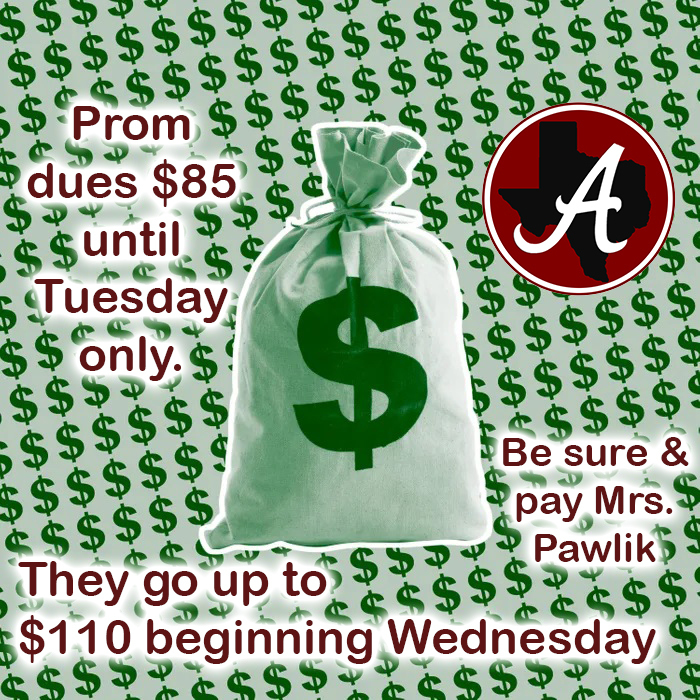 JOIN US AT THE BALLPARK this spring: Lots of success early on for our Tigers🐅⚾️ & Lady Tigers🐅🥎 teams. @Tiger_Arp baseball visits Winona at 6:00pm Monday. Softball ladies host Troup at 5:30pm Tuesday in the 1st installment of this season's 7-Mile Rivalry. #TPND #EATT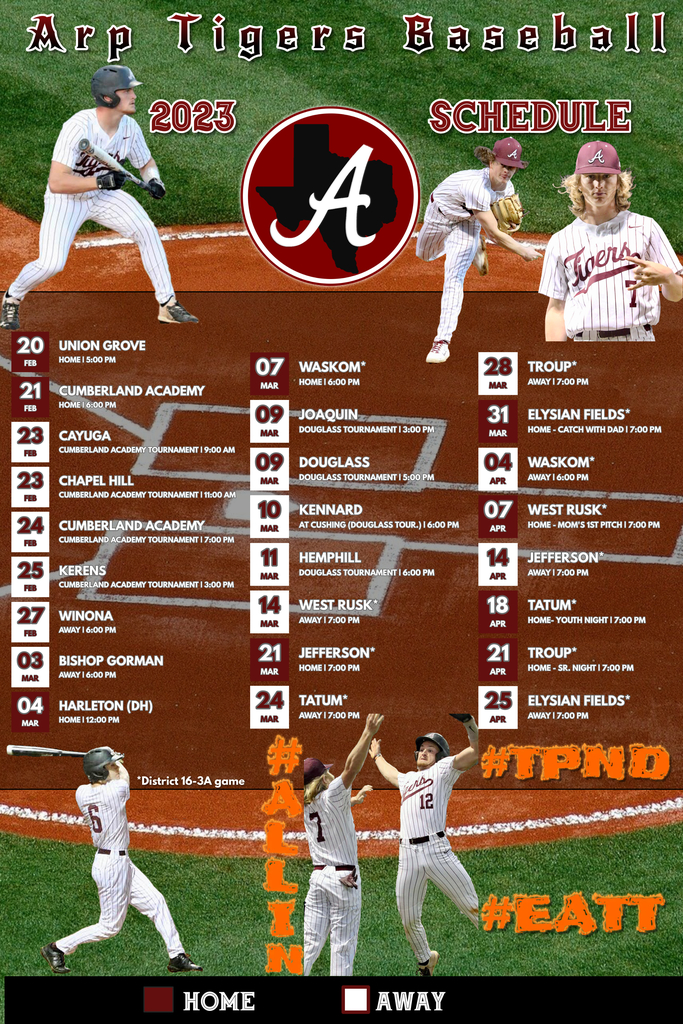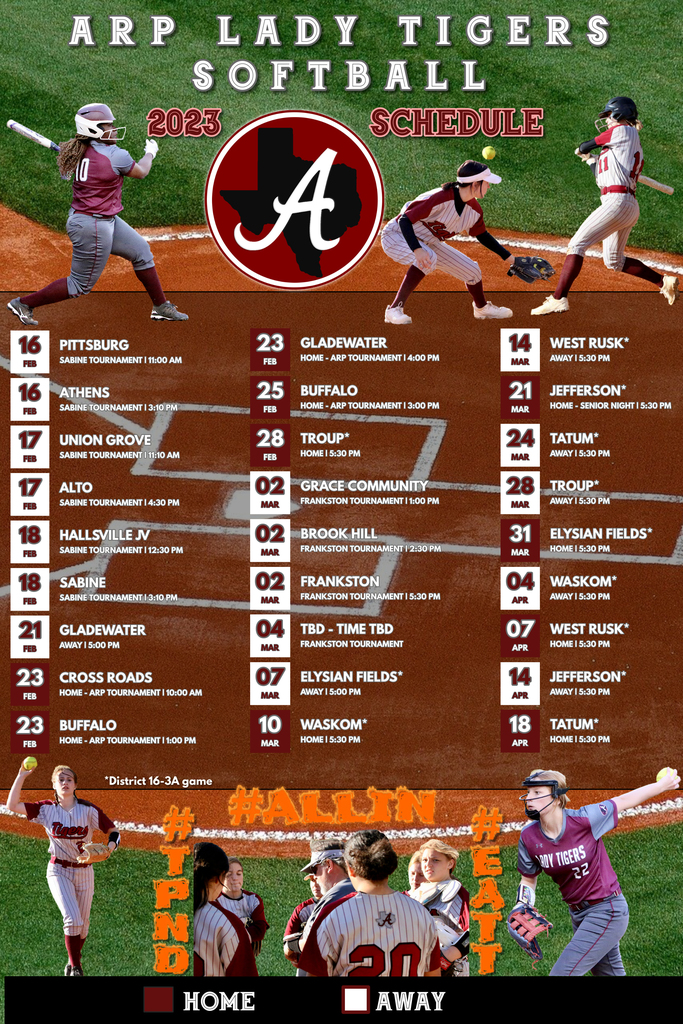 What a way to start the season! The Arp Lady Tigers🐅🥎 team went 4-2 at the Sabine Tournament over the weekend. Thursday, they defeated Pittsburg 15-2, & Athens 4-2. Friday, they shut out Union Grove 5-0 before falling to Alto 6-4. Saturday, they beat Hallsville JV 2-1 & fell to Sabine 3-1. Arp H.S. visits Gladewater at 5:00pm Tuesday. #TPND #EATT #ALLIN #bEASTtexas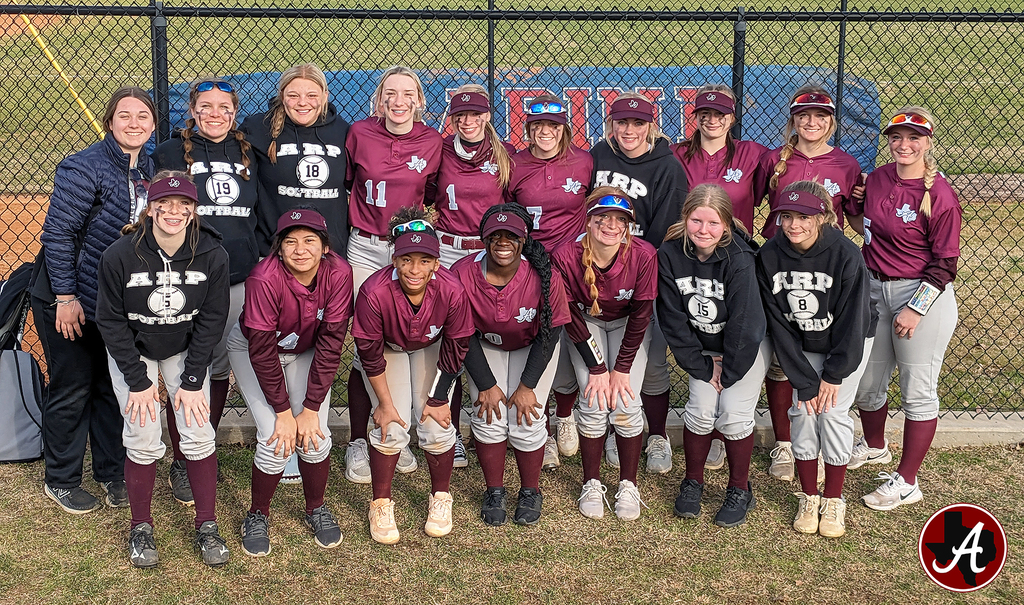 HOT OFF THE PRESSES, here's the newly school board approved 2023-24 Arp ISD District Calendar. Printable PDF link:
https://5il.co/1pcs8
Please take a few minutes to see what next school year looks like.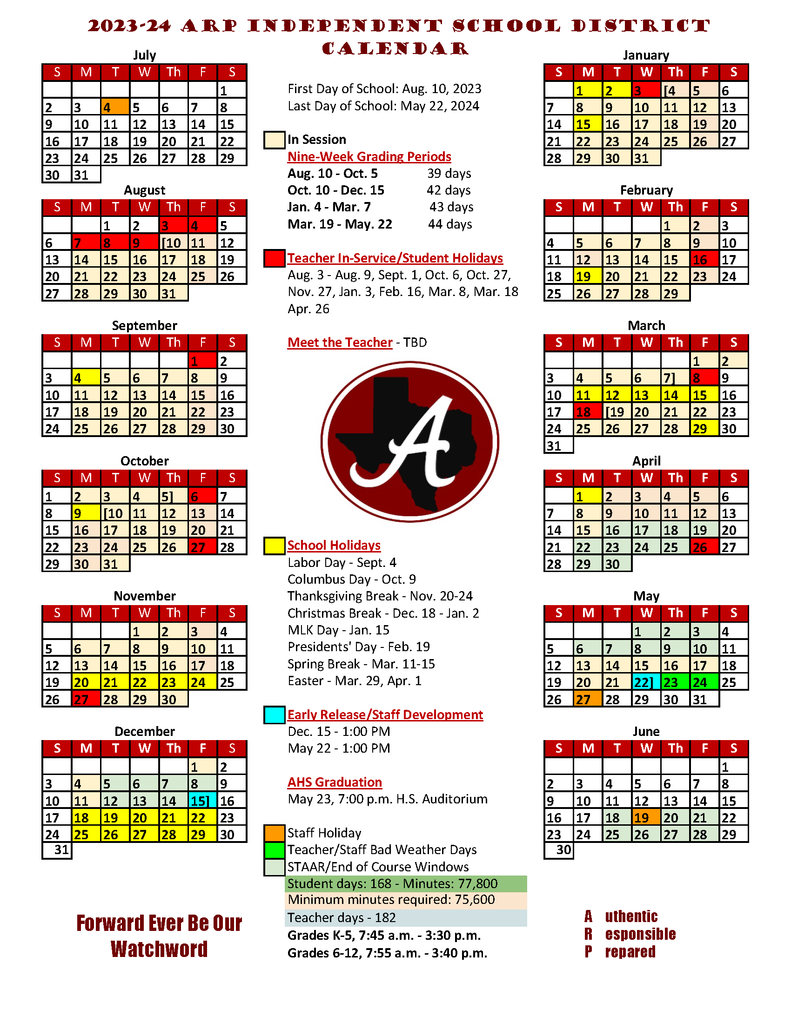 Big ups to our Arp HS Lady Tiger Softball team who just opened the 2023 season with 15-2 run rule victory over Pittsburg at the Sabine Tournament. They play Athens at 3:00pm. #TPND #EATT #ALLIN #bEASTtexas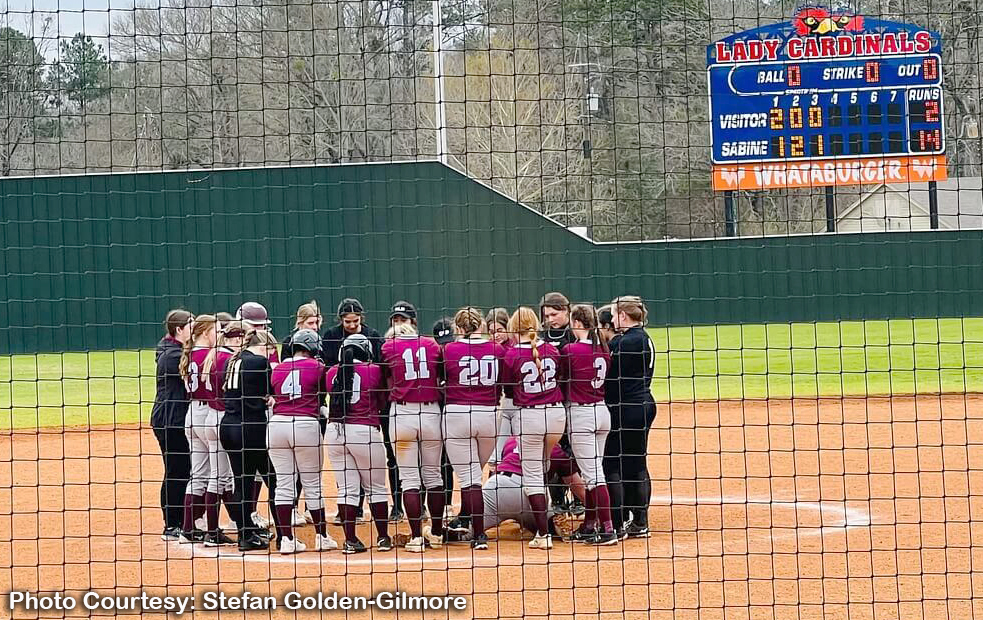 🐅Basketball🏀 LIVEStream & recap video links from Friday: Arp Boys vs. Troup:
https://bit.ly/3JZyTmd
📺 (Senior Night & #7MileRivalry) Arp Girls vs. West Rusk:
https://5il.co/1p3m9
📺 (Clinched a Playoff spot) #TPND #EATT #ALLIN #bEASTtexas @TXHSGBB @hoopinsider

Saturday's Baseball⚾️ HR Derby/Alumni Game & Softball🥎 Hit-A-Thon POSTPONED: Baseball's event now set for Saturday Feb. 18 - 11:00am & 1:00pm. Softball's fundraiser moved to Saturday Mar. 11 - 10:00am. Want to participate & help out either or both Tiger🐅 programs? Contact the head coaches to sign up. Baseball:
dakotaa@arpisd.org
Softball:
billyh@arpisd.org
Also, Friday's (Today's) Baseball scrimmage at Harmony is canceled.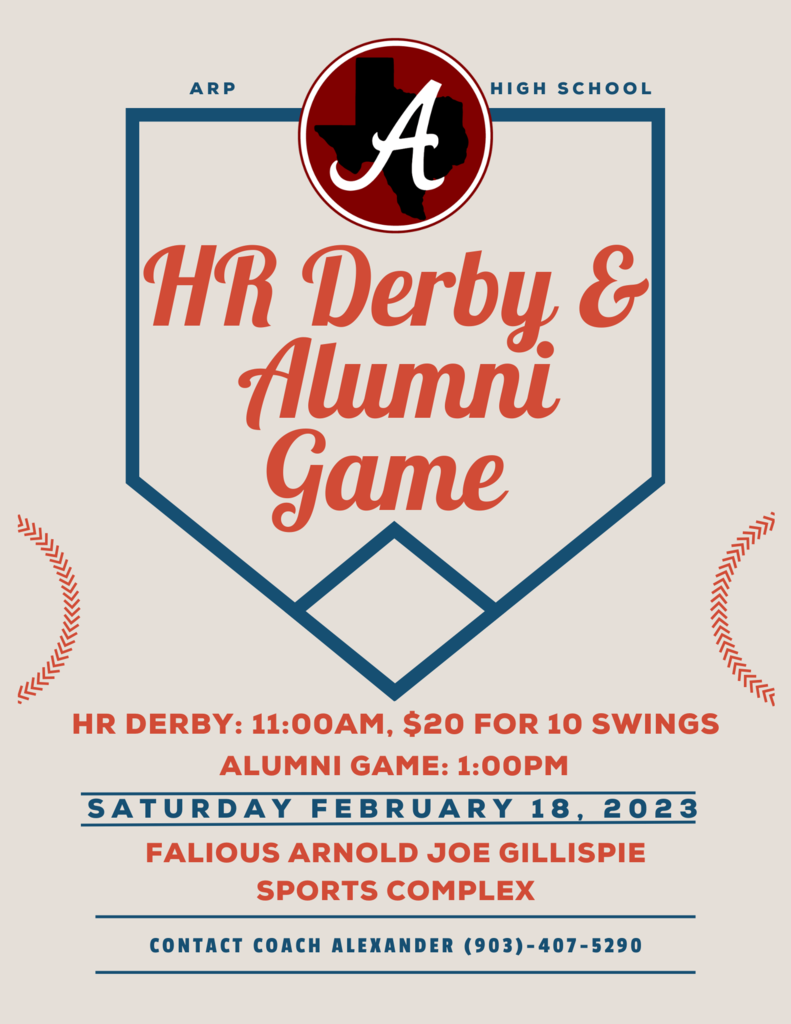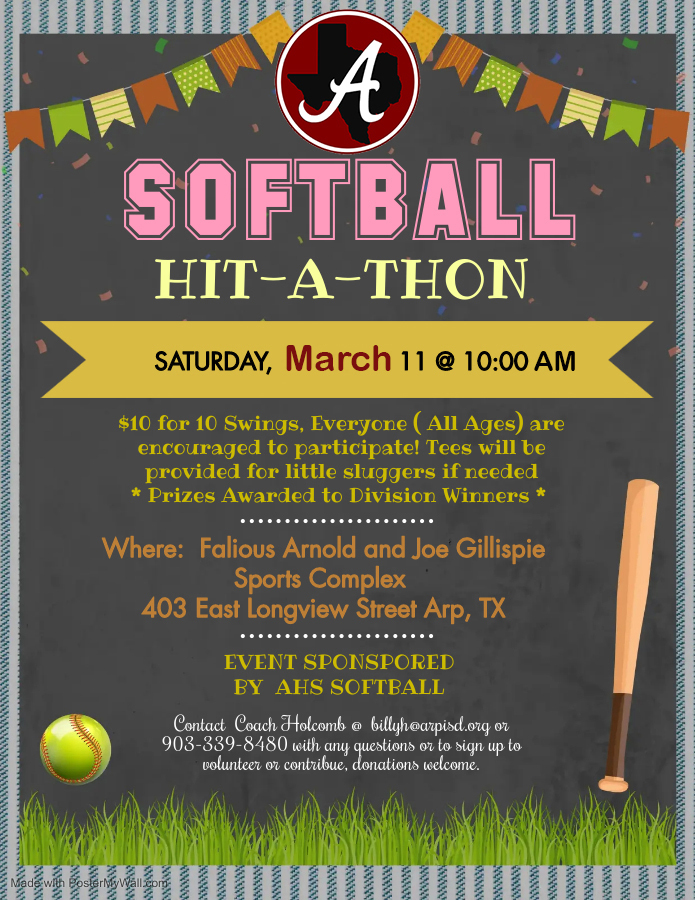 REMINDER that Prom dues are due. $85 for juniors going to the prom, or seniors who did not pay last year. This price is good for the month of February. In March the dues will increase to $110. The prom is Saturday May 13. Dues are payable to Mrs. Rhonda Pawlik.

3rd week progress reports were given to your students today (Friday). Grades can also be monitored with Parent Portal and Student Portal. You may call the Arp High School office at 903-859-4917 should you need any assistance.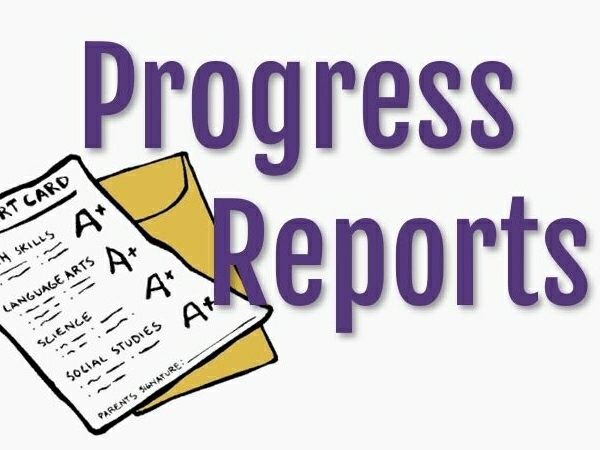 Get your tickets for a Valentine's Day Raffle: The Arp FFA booster club is holding a Valentine's raffle with tremendous gift certificates up for grabs. And it's all to support the Arp FFA boosters scholarship fund. $10/ticket or $50 for 6 tickets. The drawing is at noon next Friday Feb. 10 so hurry! See an Arp FFA Booster Member, an Arp FFA teacher, or an Arp FFA Chapter Officer. You can even Venmo your payment. Prizes & more info:
https://5il.co/1obrq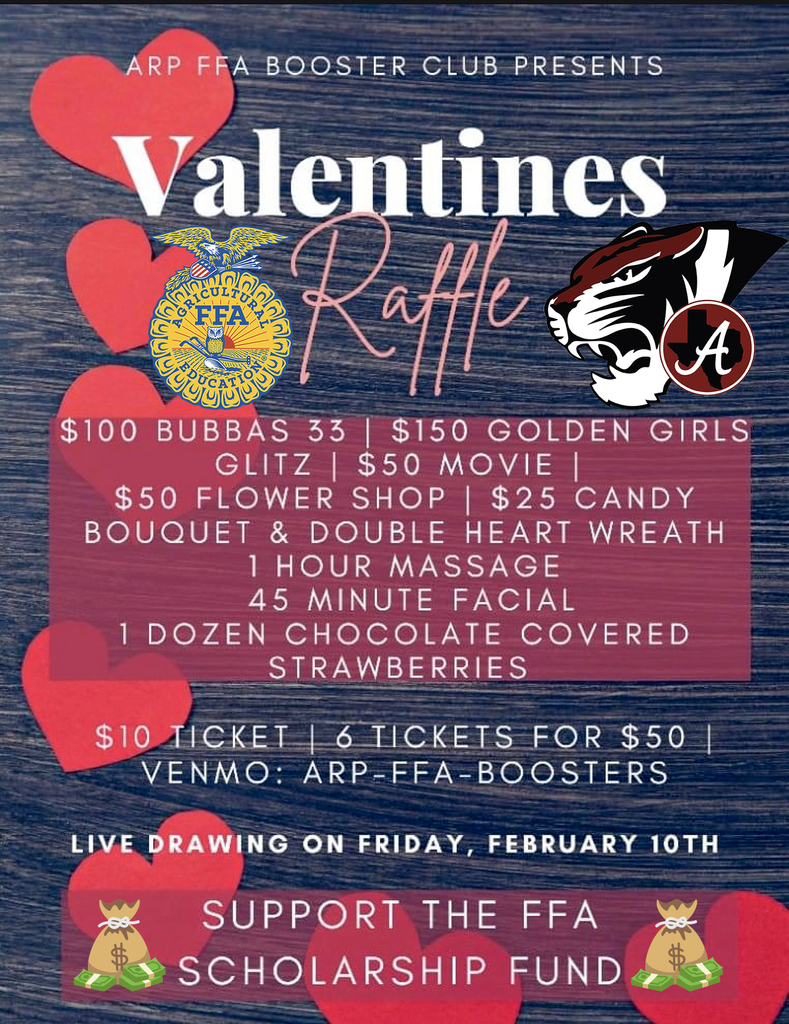 Arp ISD campuses will have a 2-hour delayed opening for Thursday Feb. 2 with classes beginning at 10:00am. Buses will run 2 hours later than normal. Please be safe Tigers!