📺VIDEO📺: Please enjoy Saturday evening's Arp Community Events Christmas🎅Parade & Tree🎄Lighting. CLICK
https://5il.co/1lj01
TO WATCH.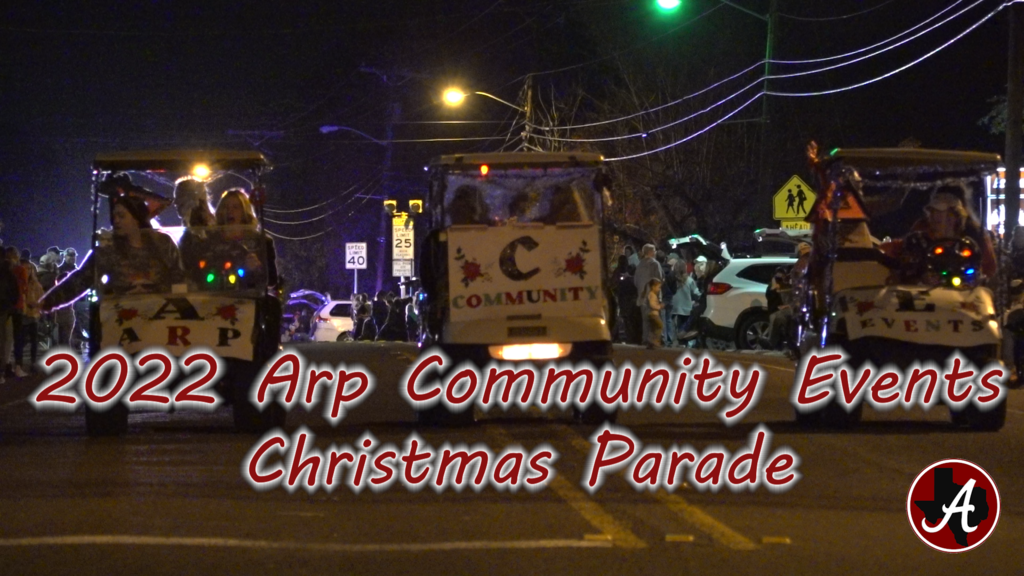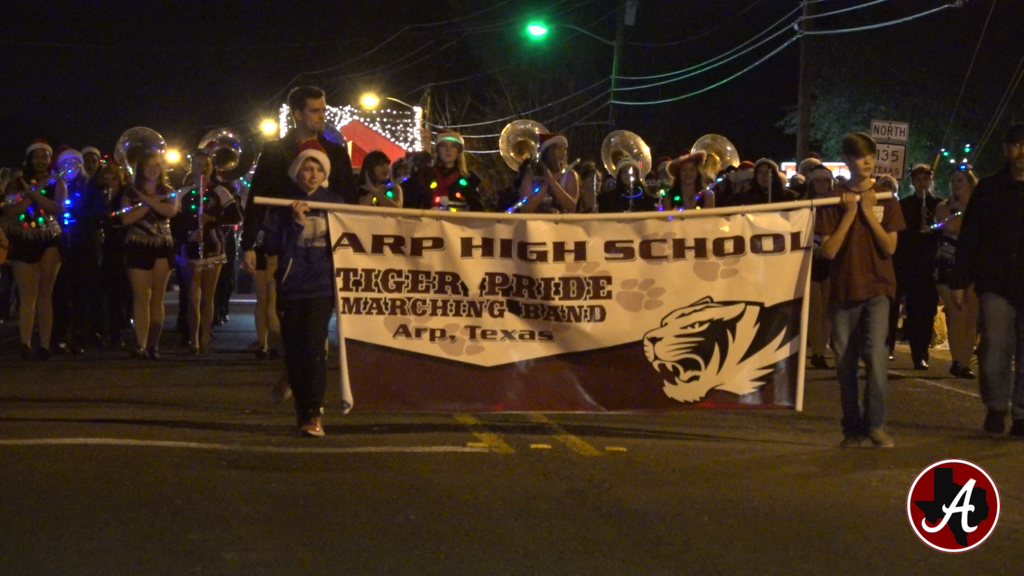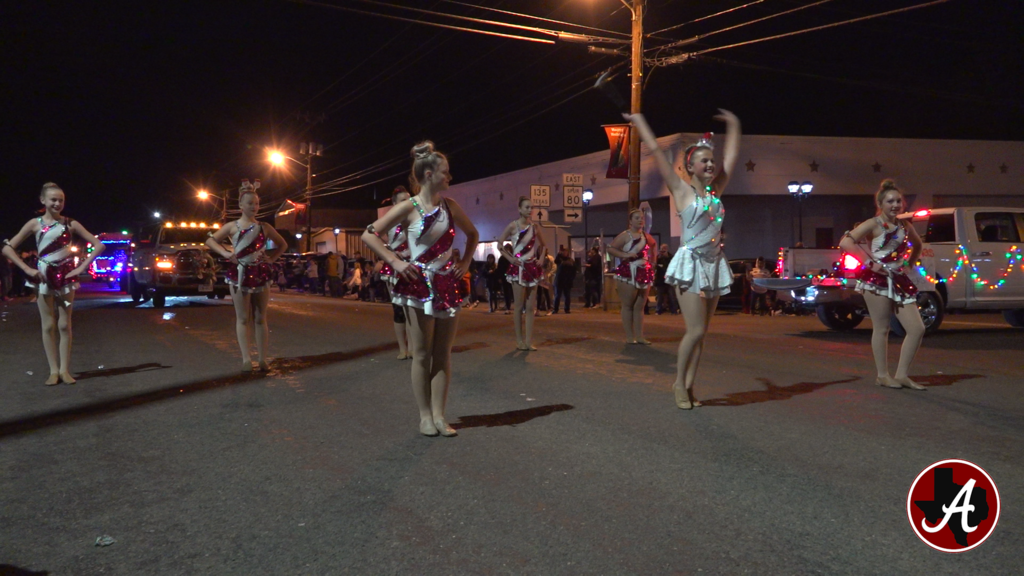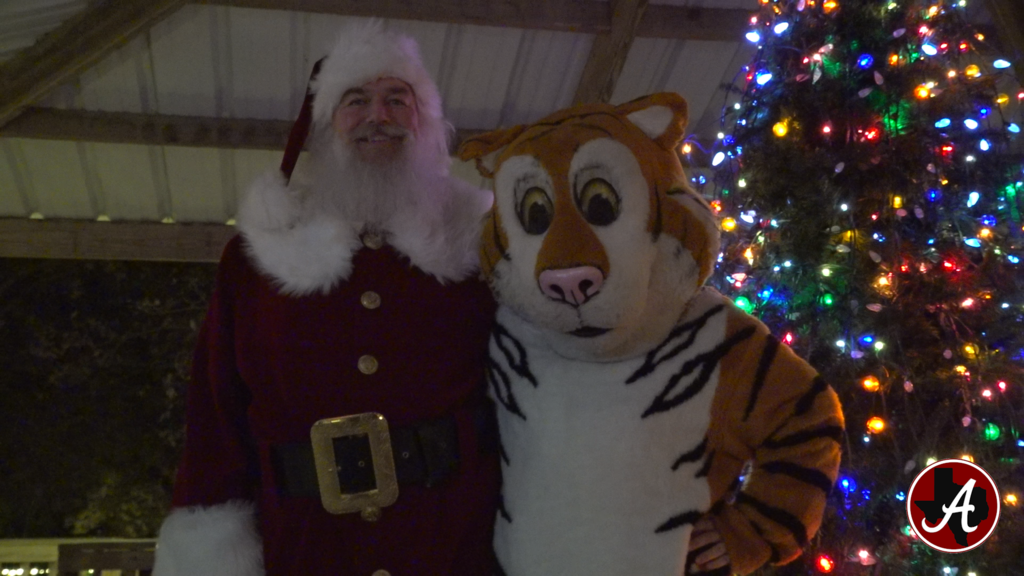 For the 3rd time this school year, an Arp Tiger squad earns hardware in back-to-back tournaments. Arp Lady Tiger🐅 Varsity🏀 nabbed 2nd place at the Cayuga Tournament Saturday by dismantling Wortham JV 65-1. Arp had defeated Cross Roads 41-28 Thursday, fell to Cayuga 34-31 before beating Alto, 44-13 Friday. Now 7-4 on the season, our varsity Lady Tigers will gear up for the Brook Hill Lady Guard invitational beginning next Thursday Dec. 8 in Bullard. #TPND #EATT #ALLIN #bEASTtexas #txhsgbb

📺VIDEO📺: Good Luck Haley Bryand! The Arp FFA senior departed Friday morning for Huntsville to compete at the State LDE competition in the "Job Interview" contest. CLICK
https://5il.co/1lgzk
TO WATCH how many of her friends & teachers sent her off.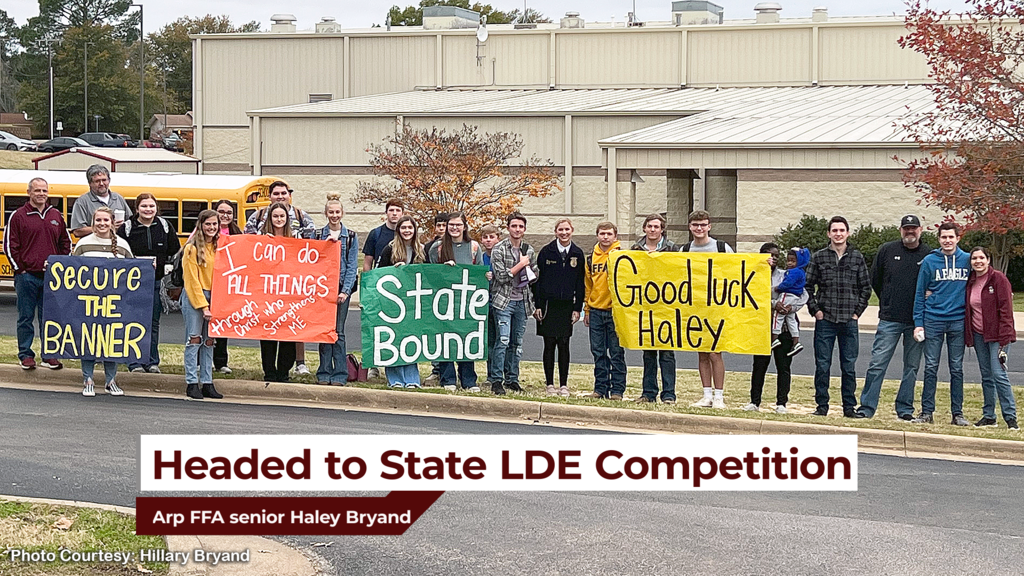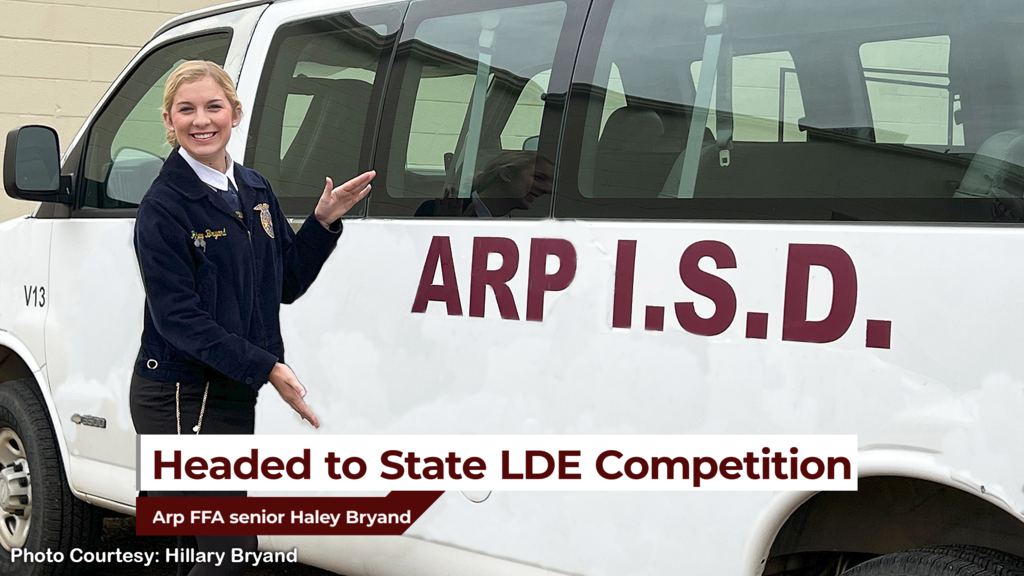 AYSA Basketball Registration at Arp H.S. boys🏀game Friday: If you're looking to have your 5-14 year old boy or girl play Little Dribblers basketball in the Arp Youth Sports Association, they will be doing in-person registration Friday Dec. 2 from 6:00pm-7:00pm at the🐅home varsity boys🏀game vs. Cushing. Registration Form w/ more info:
https://5il.co/1lfi0
#TPND


Arp Christmas Festival & Parade Saturday Dec. 3: Folks, it is not too late to be a part of this Arp, America long honored tradition. Remember all proceeds from the event help fund scholarships for our graduating seniors. Vendor Form:
https://bit.ly/3Vqx44J
Parade Participant Form:
https://bit.ly/3GZ4JOE
Volunteer Form:
https://bit.ly/3ueIH2K
There is also a big urgent need for Christmas Tree sponsors for the Elementary Tree Decorating Contest. It's $50 to sponsor a tree. If interested, Venmo: @ArpCommunityEvents & get in touch with Mrs. Erin Gerometta at 903-530-7490 or
ace75750@gmail.com
ACE will also have a Love Jar & Tree for Monetary & Physical Donations for Coach Winston Butler & his mother who lost all their belongings in a house fire early Thanksgiving morning. Schedule of Events (flexible and as accurate as possible) 9-5 Shop our 50 Vendors for unique, one of a kind Christmas Gifts, Elf Land full of games and fun! Cake Walk, (while supplies last), Food Trucks 9-5 Train by Tony 9-5- Food Trucks (Mac Stack, Frios Gourmet Pops, Country Girl, Rolling Stove, Edgar's Big Taco) 10-4 Pictures With Santa (By AHS Yearbook, Donations appreciated) 10-4 Pictures With Grinch (Donations appreciated) 10-1 Elementary School Tree Decorating Contest 6-7 Arp Christmas Parade followed by the Mayoral Lighting of the Christmas tree in the park.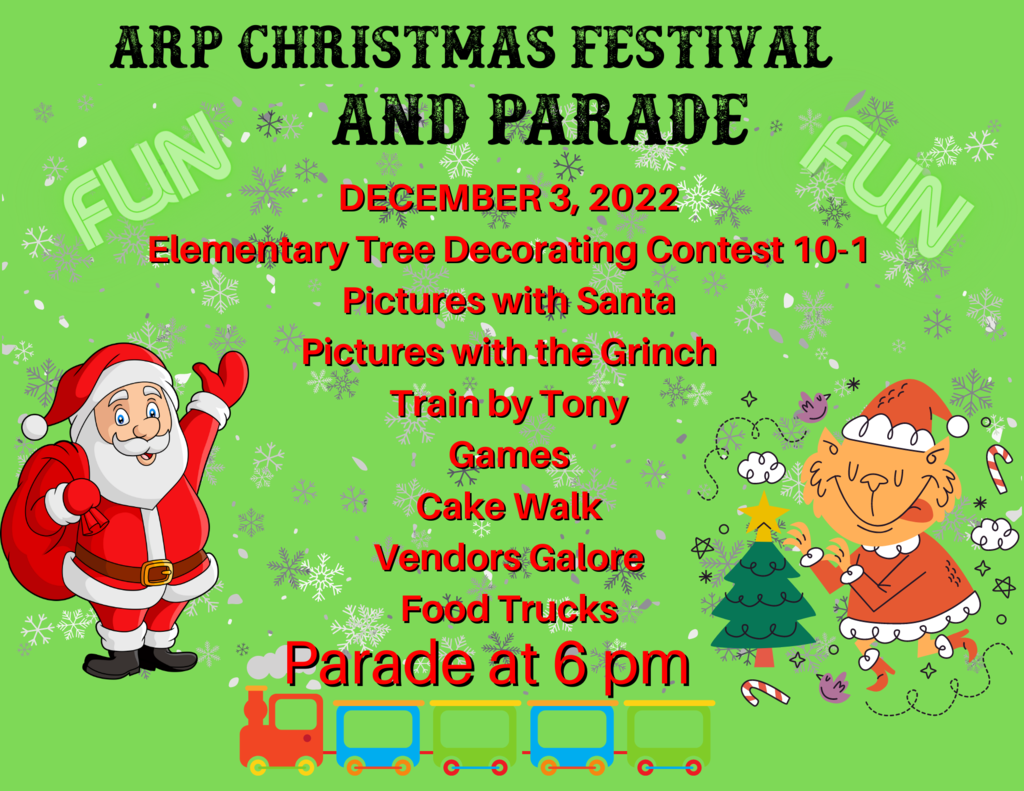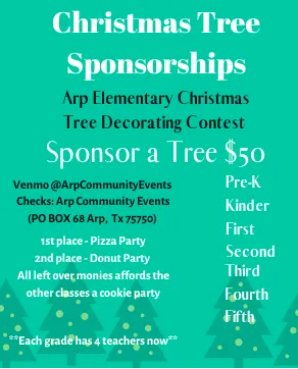 Varsity Boys🏀Tigers🐅 came up a bit short Tuesday at Cumberland Academy in Tyler falling 48-37. JV Boys🏀 took down the Knights convincingly 44-28. JV's next action is at Tatum JV tournament beginning Thursday at 9:45am vs. Tatum. Varsity hosts Cushing at 6pm Friday. #TPND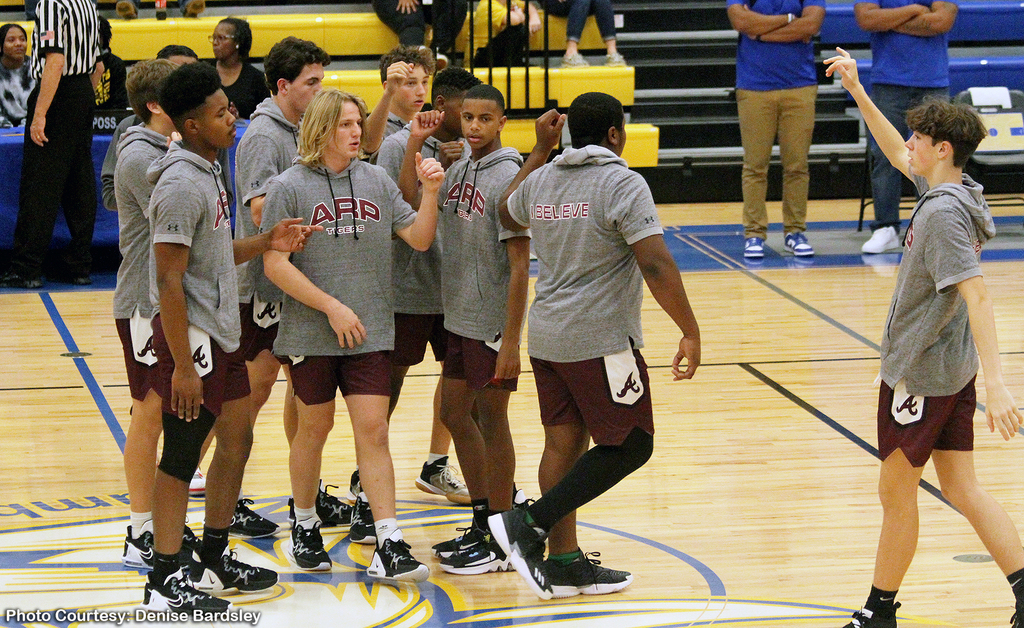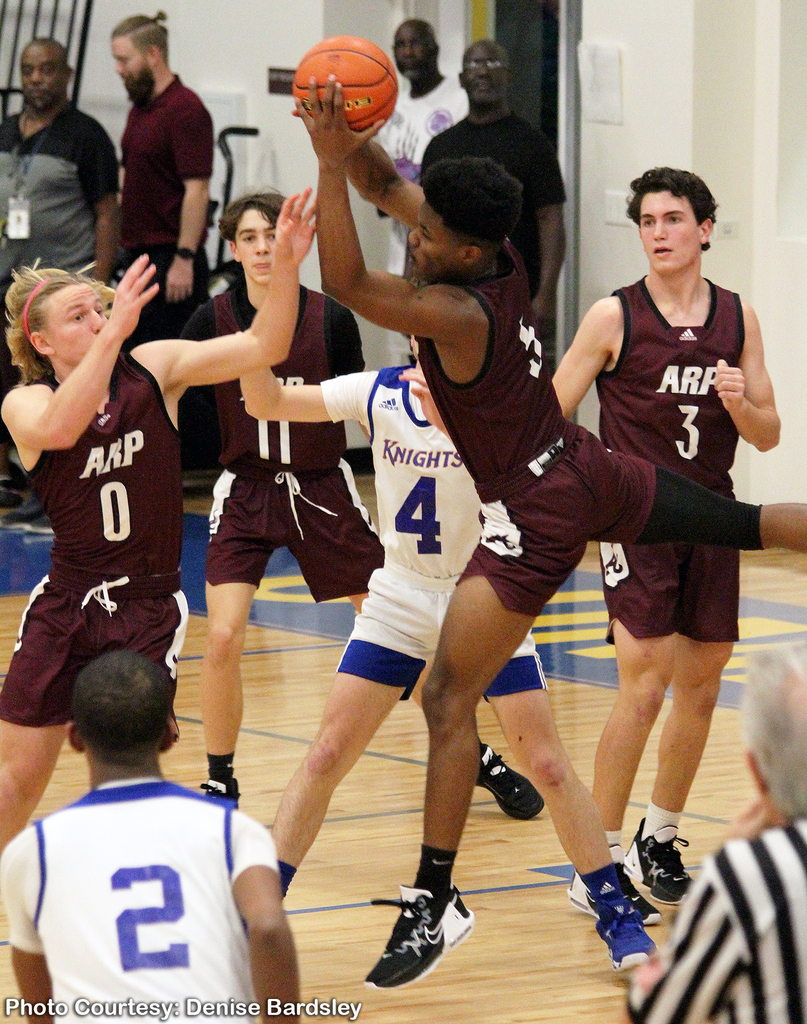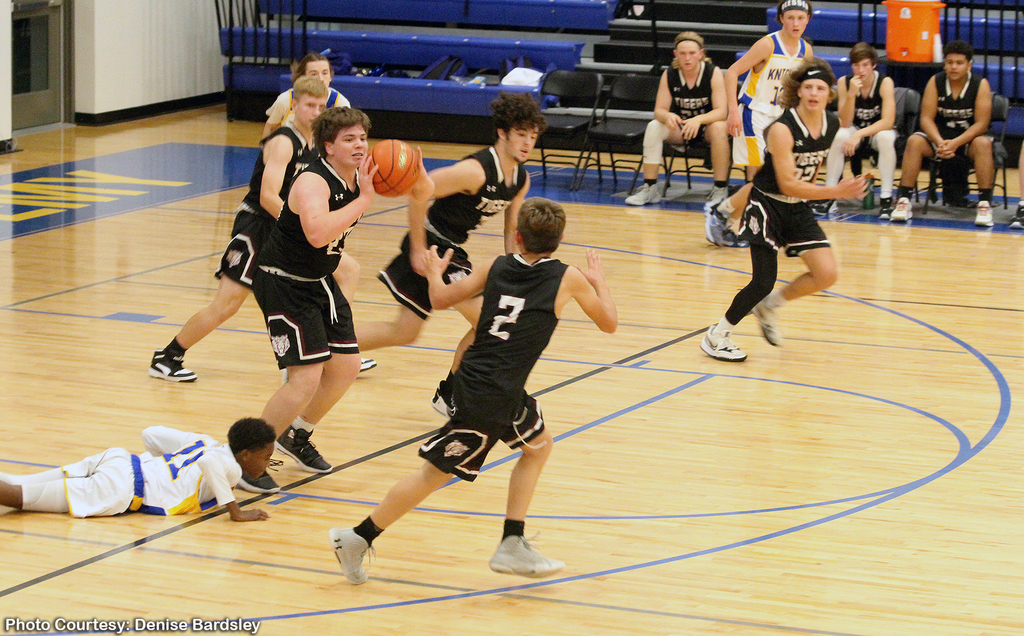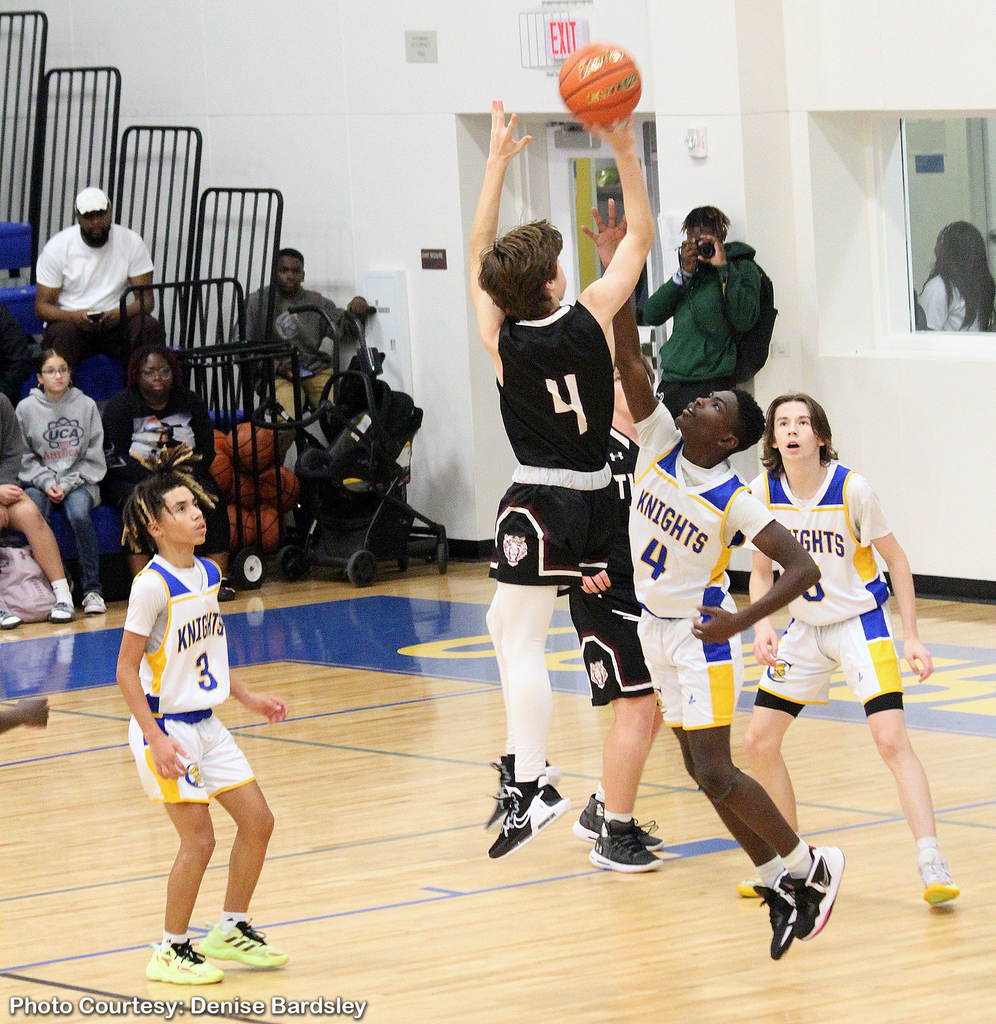 What a home opener by the 🏀@ArpLadyTigers A balanced effort helped Varsity to a 55-33 blowout of Harmony Tuesday. Cyla Nelson-Rose led with 11, Kyleigh Pawlik added 10, Kyia Horton had 9, while Sydne Garrett & Allee McCollum chipped in with 8 each. JV came up short 21-16. #TPND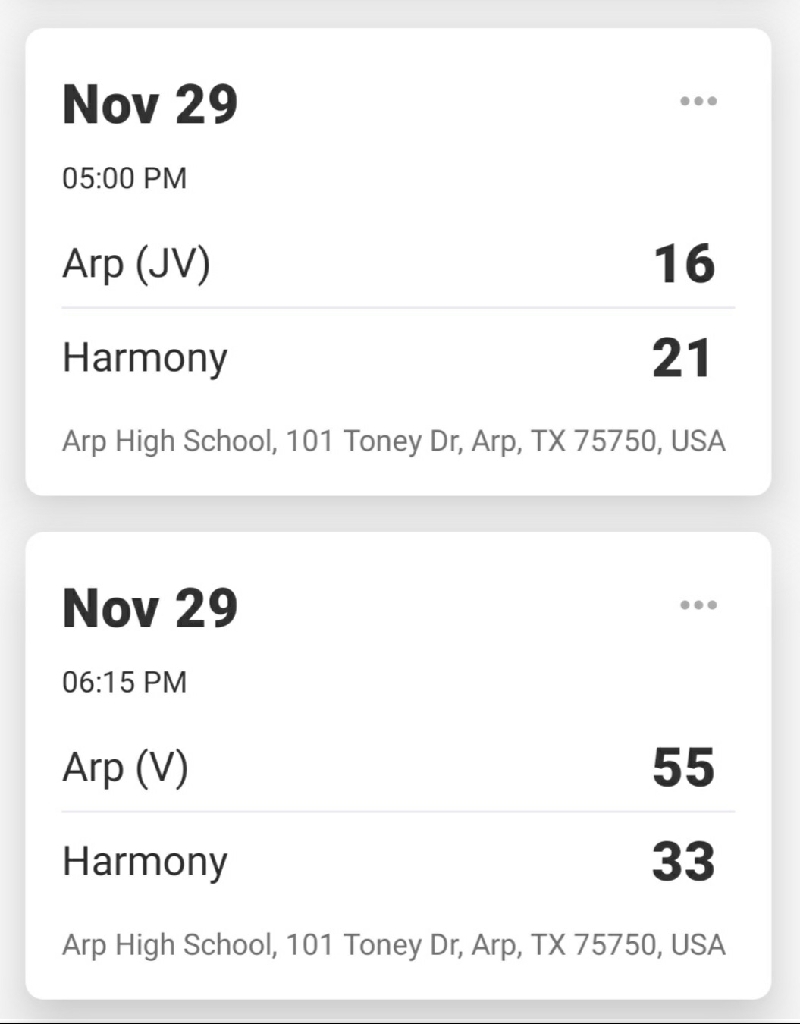 UPDATED Boys H.S. Basketball🏀🐅game times for today Tuesday Nov. 29: 6:15pm - JV Tigers at Cumberland Academy 7:30pm - Varsity Tigers at Cumberland Academy. Cumberland Academy address: 7200 Paluxy Dr, Tyler, TX 75703 #TPND #IBelieve #EATT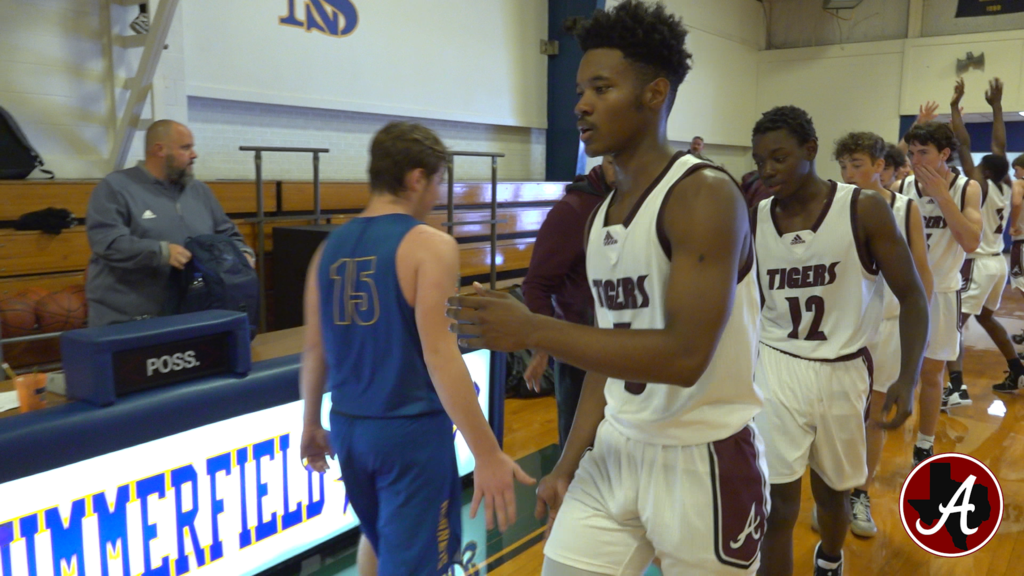 Tigers🐅 J.H. Boys Hoops season under way: Our 7th grade boys took down Elysian Fields at home 40-27 Monday, while Arp 8th graders came up short vs. EF 42-35. #TPND #IBelieve #EATT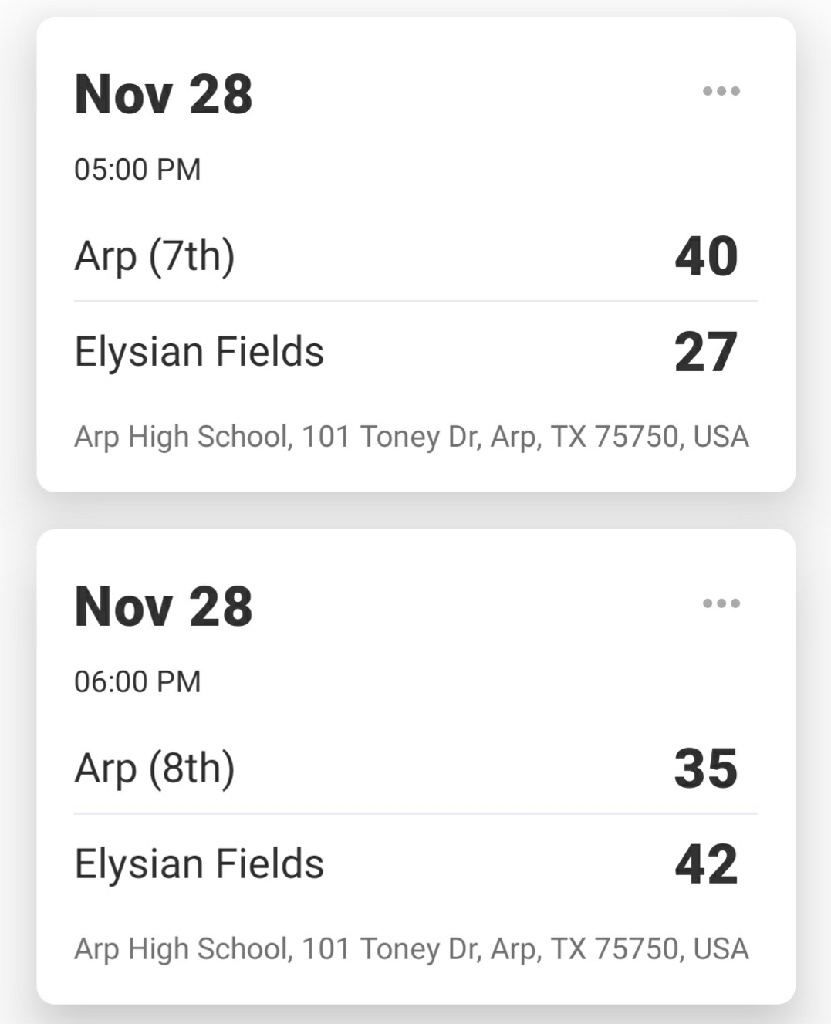 Let's please help out one of our own Arp, America. Thanksgiving eve Coach Winston Butler's house burned down. He & his mother Dorene Freeney lost everything. Please take donations to 💲Arp State Bank💸 or 🧥🍲Arp High School👖🥫. Winston is a size 13 shoe, wears a XXL top & 38x36 pants. Ms. Freeney is a size 14/16, wears an XL top & 8.5 shoe. You can also Venmo or Paypal monetary donations to Coach Dale Irwin. He's delivering the funds to Winston & his mother. Venmo: @dale-irwin PayPal: @jdi33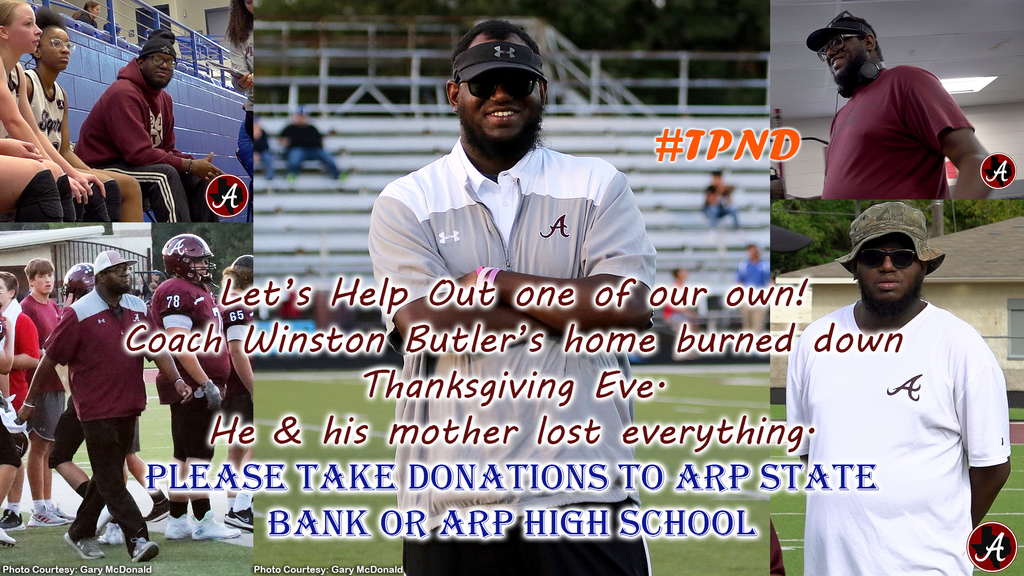 Congratulations to these Arp Lady Tigers for receiving All District Honors in Volleyball for District 16-3A. 1st Team Kyia Horton, 2nd Team Maddie Birdsong, Honorable Mention Abby Nichols, Cyla Nelson-Rose, Kyleigh Pawlik, Addison Carpenter, Aubrey Poole, Allee McCollum. These young ladies made Academic All District - Abby Nichols, Kyleigh Pawlik, Kyia Horton, Sydne Garrett, Addison Carpenter, Aubrey Poole, Maddie Birdsong, Allee McCollum.

📺VIDEO📺: Arp Tigers vs. New Summerfield JV CLICK
https://5il.co/1l1r2
TO WATCH Highlights. A great Friday for 🐅boys🏀 with 2 blowout wins at the New Summerfield Tip Off tournament. First a 64-17 victory over the host school's JV behind 15 points from Landon Smith & 10 from Jaxon Schminkey. Then a 63-35 triumph vs. Trinidad. Saturday, Arp faces New Summerfield's varsity at 8:00am. If they win that & one more, they'll reach the tournament's title game. #TPND #EATT #IBelieve #bEASTtexas #txhshoops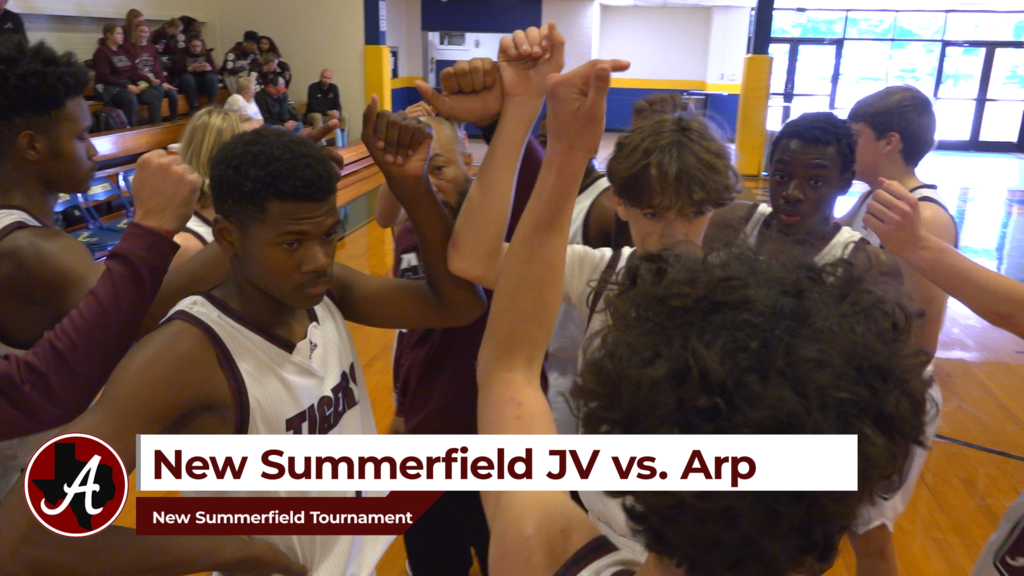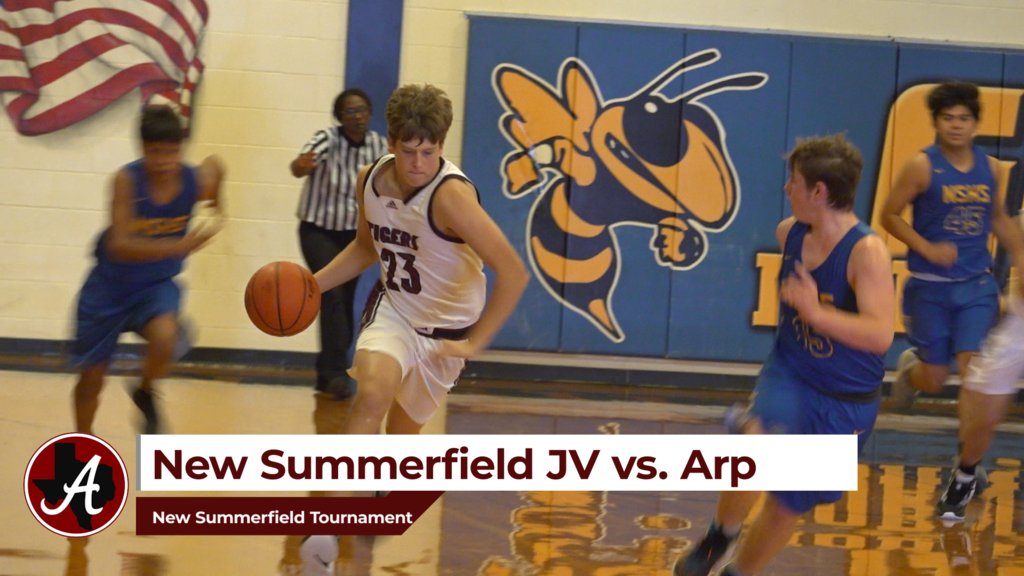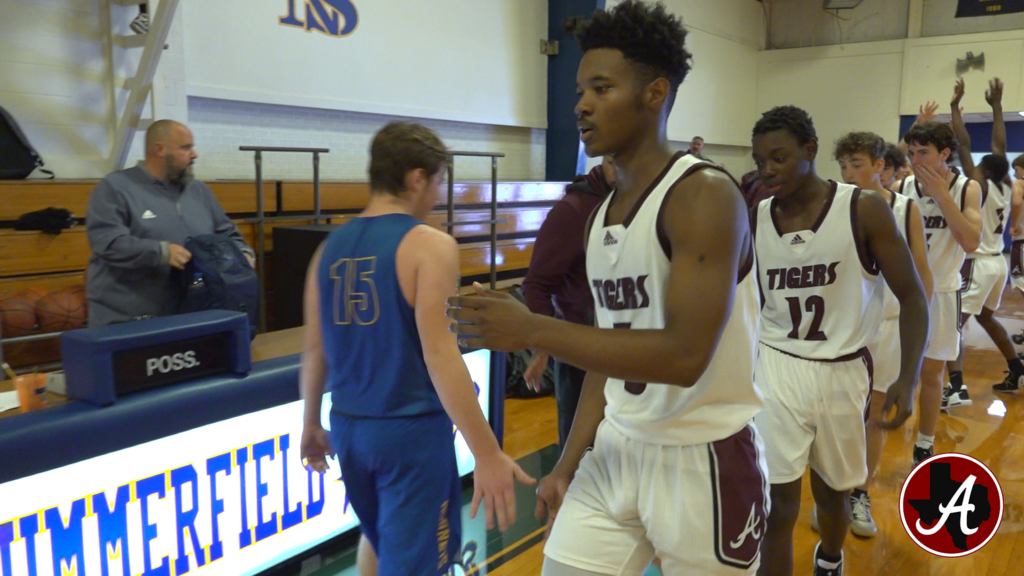 📺VIDEO📺: Arp Lady Tigers🐅🏀vs. White Oak CLICK
https://5il.co/1l194
TO WATCH some highlights. The Lady Tigers came up short Monday morning in the New Summerfield Tip Off Tournament semifinals 42-37 to the Ladynecks. Senior guard Kyia Horton led Arp's efforts with 11 points. They will play Mount Enterprise Saturday at 11:00am for 3rd place at New Summerfield ISD's Hornet Coliseum. #TPND #EATT #ALLIN #bEASTtexas #txhsgbb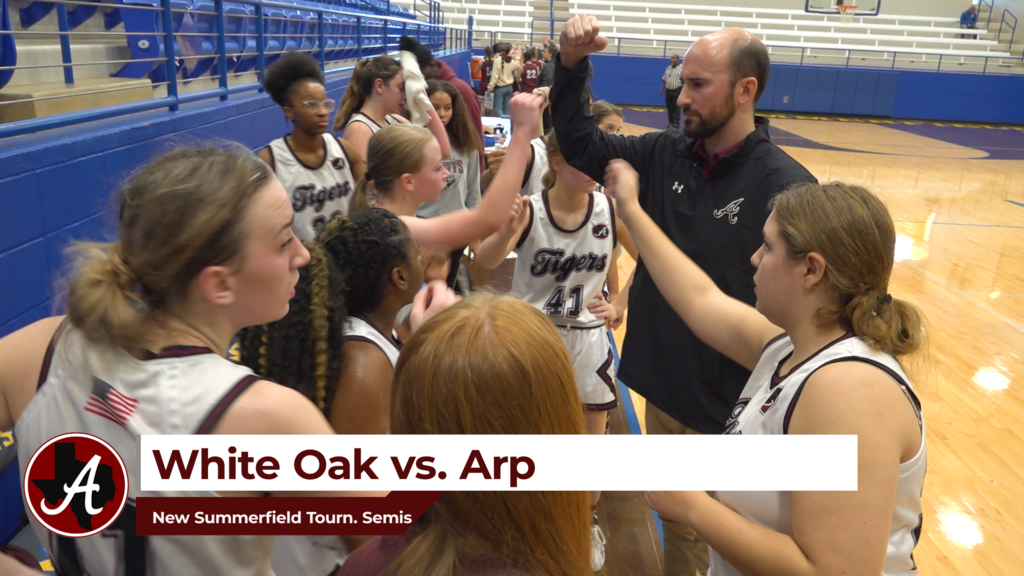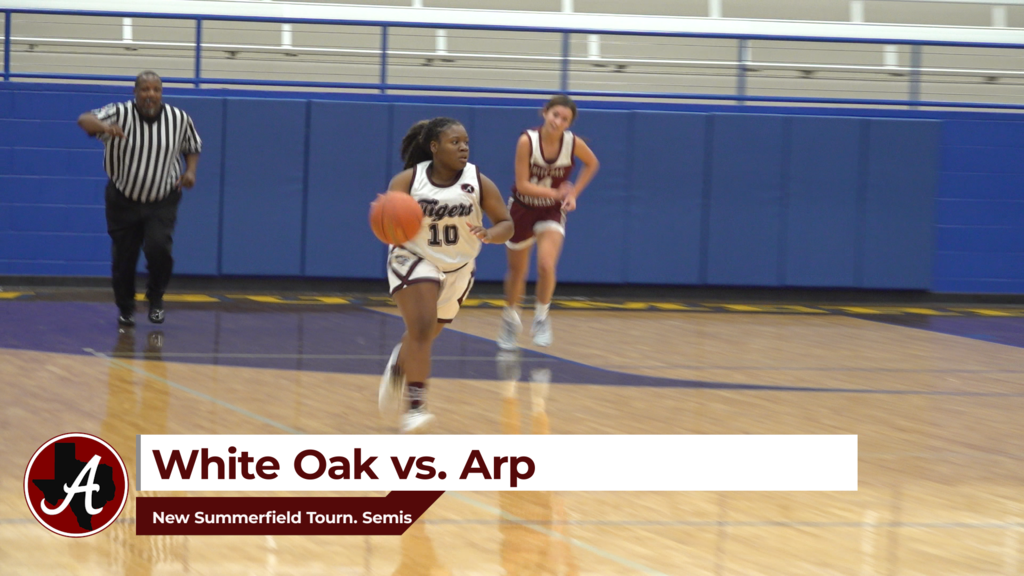 REMINDER: PTO Elementary School Hat Day is tomorrow Friday Nov. 18. Bring a $1 to wear your favorite hat!!! Thank you for supporting the Elementary PTO.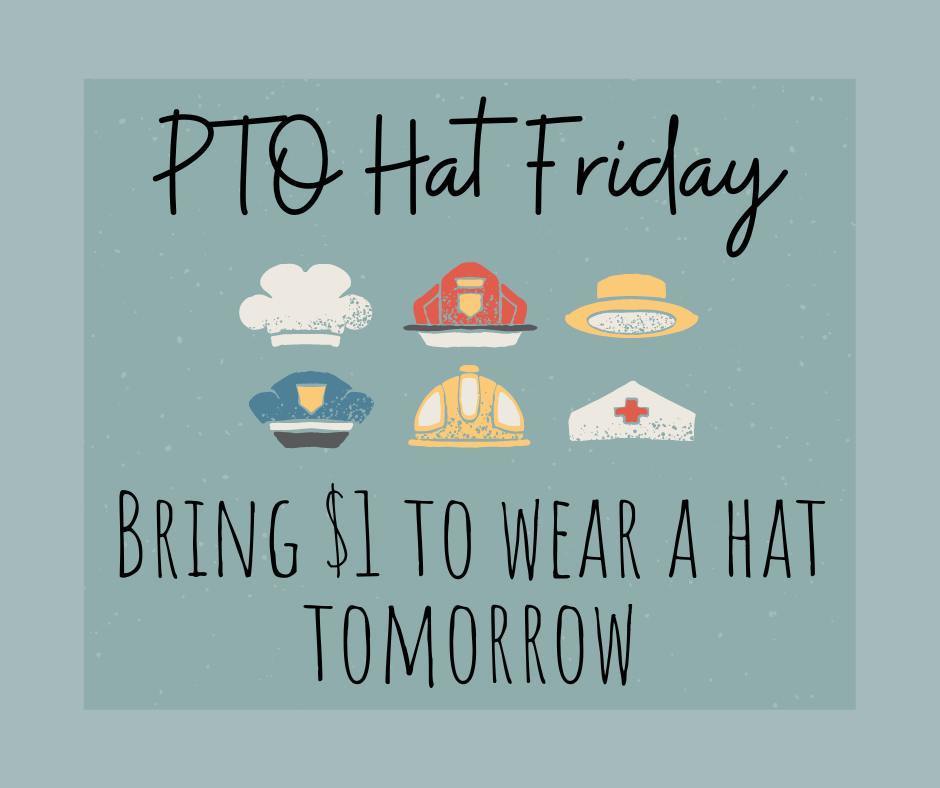 Way to go Arp Lady Tigers🐅🏀!!! Tuesday they defeated Joaquin 40-30 on the road for their 1st win of the season, giving their new head man Joel Avance his 1st victory as @ArpISD's head girls basketball coach. JV fell at Joaquin 38-15 Tuesday. Up next for our varsity ladies: 8:00am Thursday at New Summerfield Tournament vs. Mount Enterprise.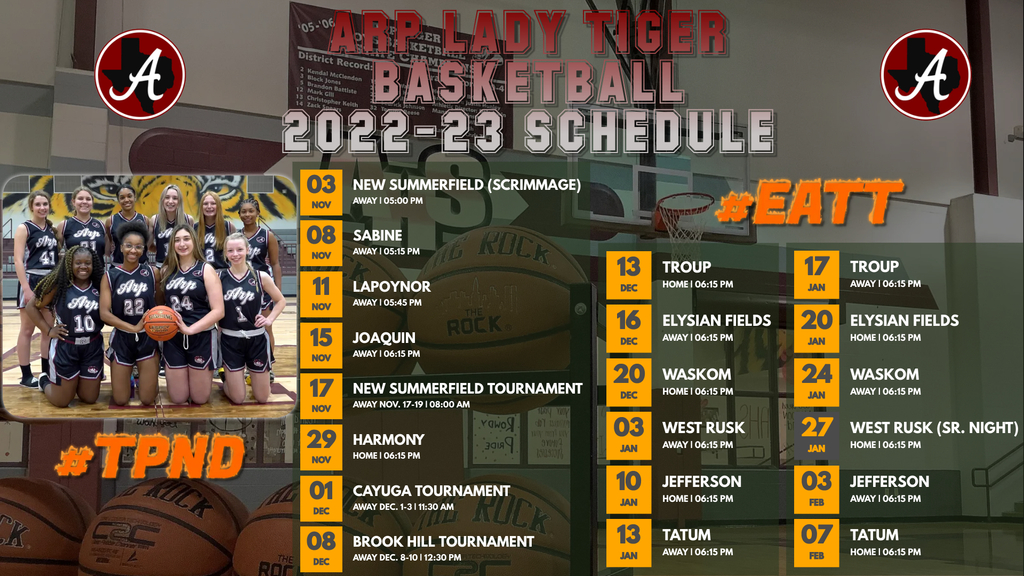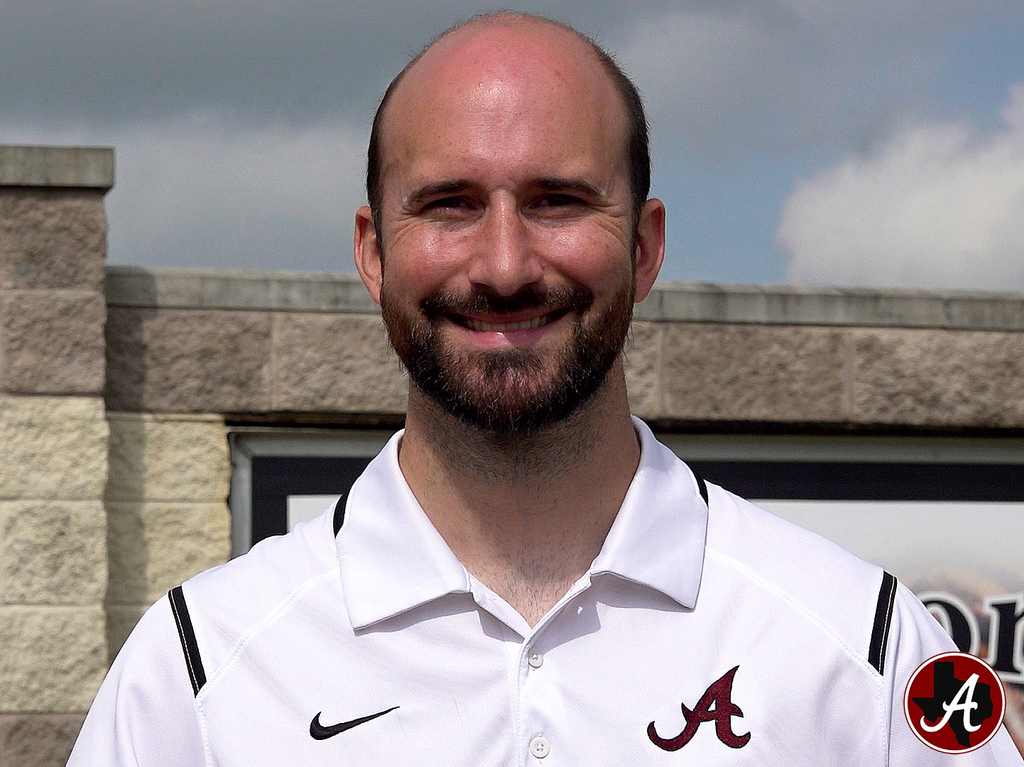 Only a few days left to order your Arp Tiger🐅Boys Basketball🏀T-Shirts, Long Sleeve, & Dri Fit shirts. Order Form:
https://5il.co/1jq5r
You don't want to miss out on these. Orders MUST be turned in by this Friday Nov. 18 at any of the 3 Arp ISD campus offices. #TPND #EATT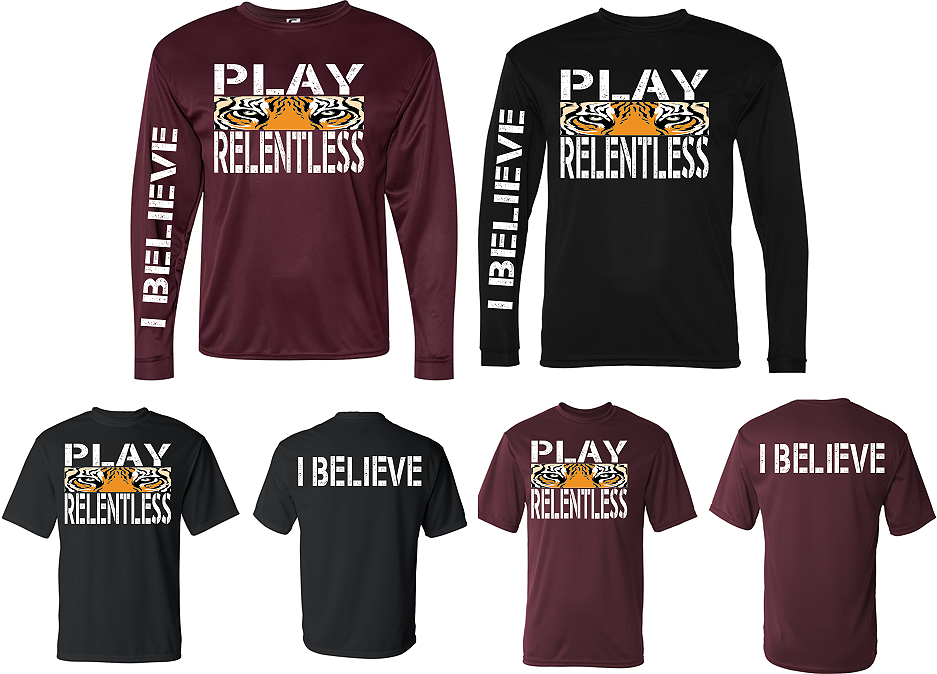 How about our back-to-back tournament champion anglers Arp, America!!! With 18 boats on Lake Tawakoni Saturday, 4 Tiger Teams placed in the top 23 out of 163 teams. Arp came in 1st place as the event's East Division school champs with a total weight caught of 29.01 lbs. Individual placings. #5 Bryce Everett 13.8 lbs. #15 Sarah Maynard/Zane Bourque 8.32 lbs. #19 Kaden Parish/ Jacob Ward 7.51 lbs. # 23 Skylar King/ Allee McCollum 6.82 lbs. #30 Landon/Lance Langenbau 5.89 lbs. #32 Lawton Emmons/ Tye Tamplin 5.37 lbs. #34 Tucker Evans/ Christian Ward 4.97 lbs. #54 Will Sanford/ Christopher Moore 3.01 lbs. #57 Colton McInroe/Kennith McFaddin 2.73 lbs. #58 Addie Anderson/ Lane Gray 2.70 lbs. #59 Zachary Herring / Madelyne Eaton 2.69 lbs. #63 Case Arrington/Jacob Miller 2.42 lbs. #69 Tyler Bardsley/ Brody Busby 1.92 lbs. #73 Shawn Sawyer/ Zachery Garrett 1.72 lbs. #76 Ty Anderson/ Haley Bryand 0 #76 Blake Archie 0 #76 Micheal Harrell/ Fisher Arrington 0 # 76 Mason Wallace/David Domm 0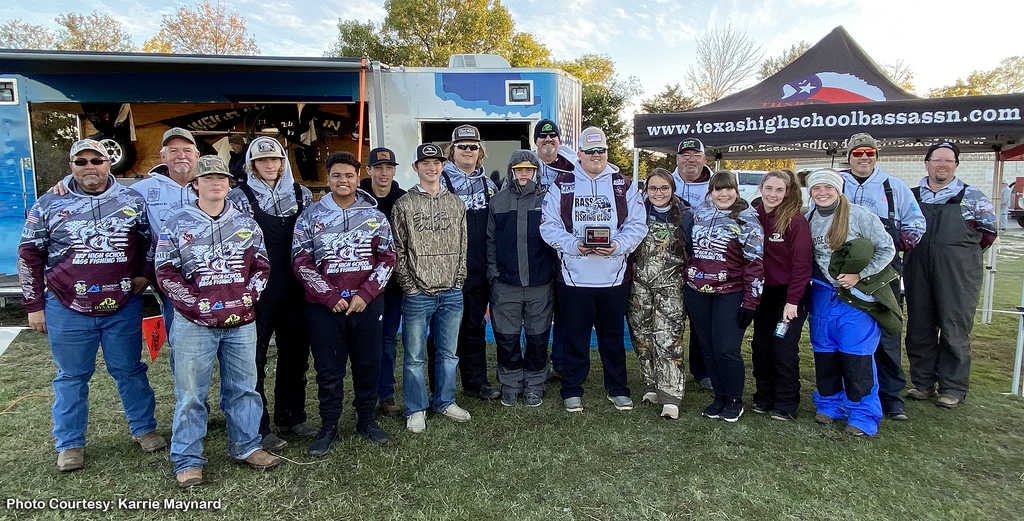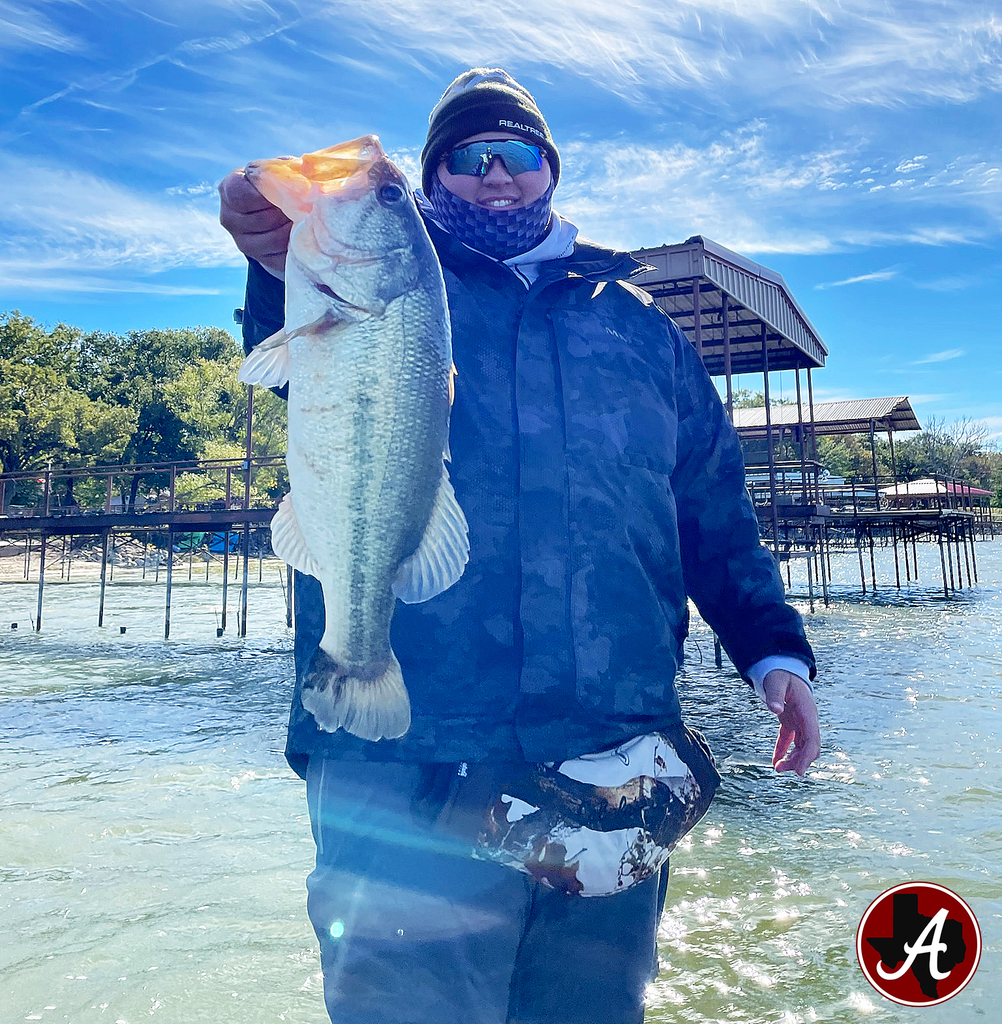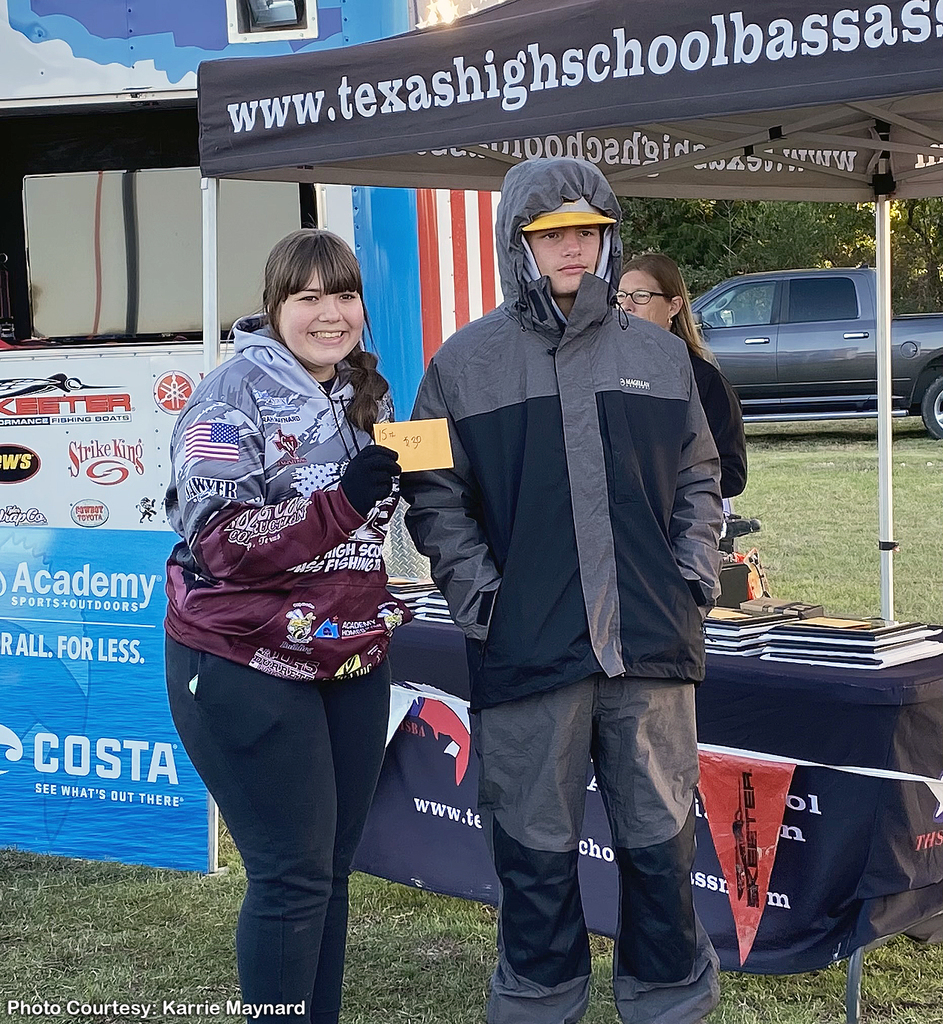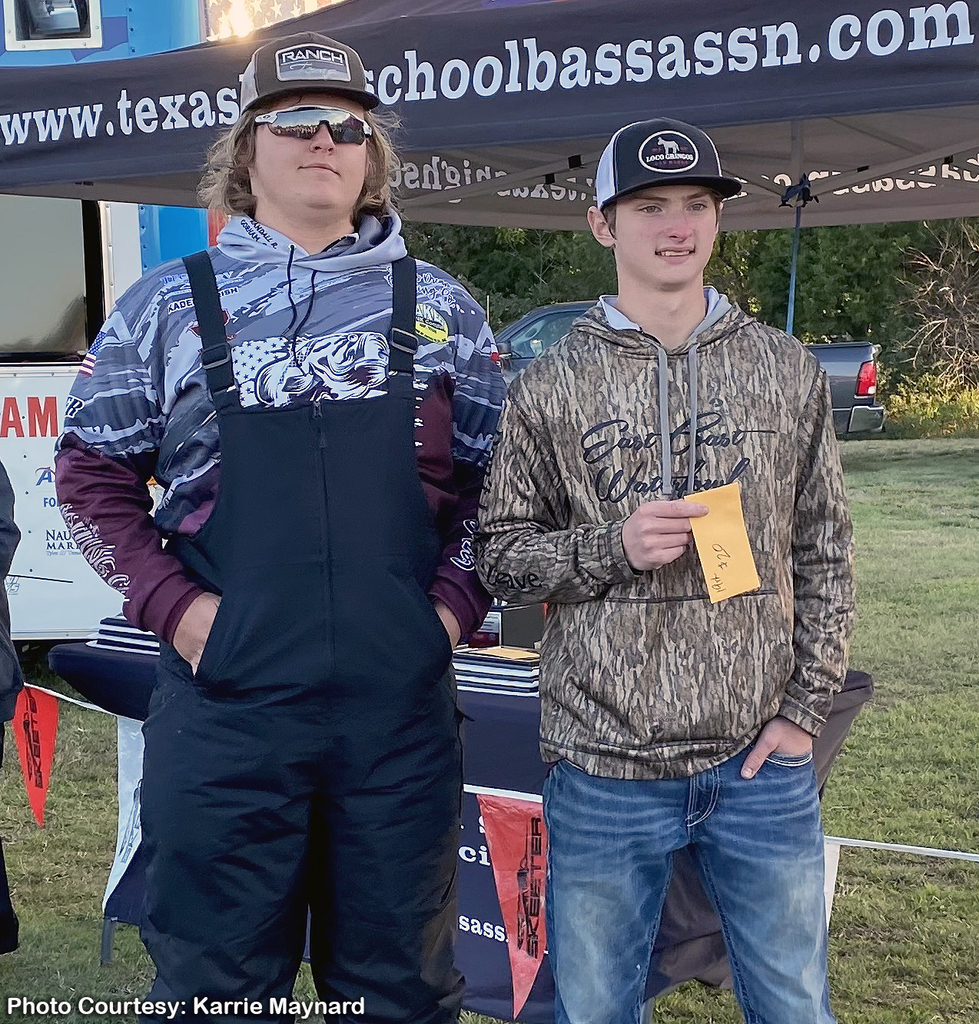 Do you have questions about dyslexia? What it's about? How can you deal with it? How can you be successful despite having it? In whatever it is you do? Then please come to a VERY IMPORTANT dyslexia information training meeting Thursday Nov. 17 at 5:30pm at the Arp Jr. High library. Info:
https://5il.co/1ko73
Any Arp ISD parent or community member that would like to know more about this disorder is invited to attend.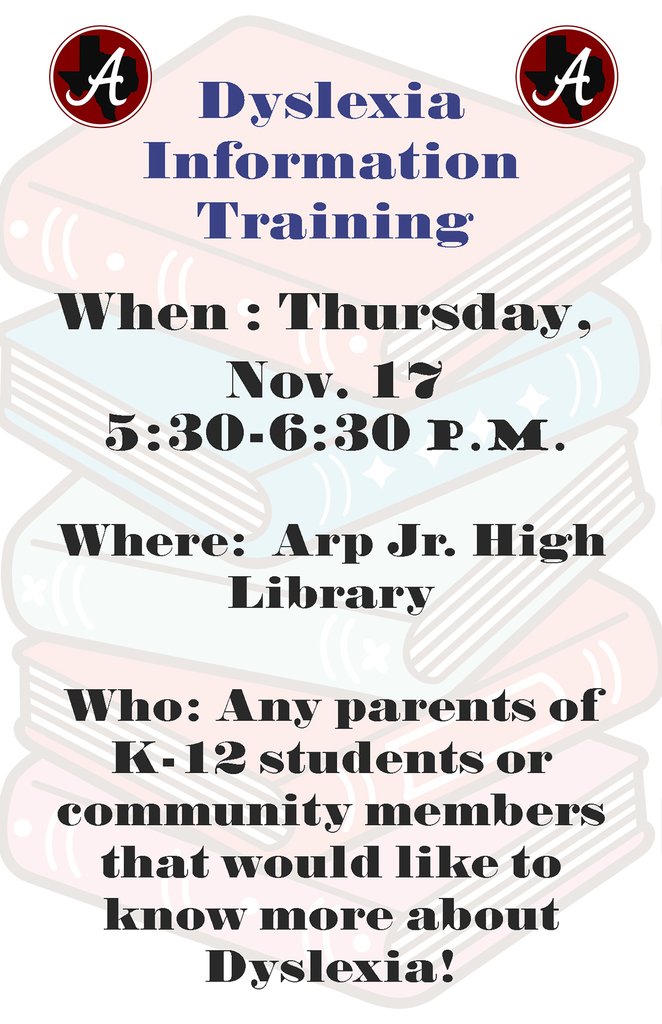 Arp ISD has rescheduled its monthly November school board meeting to Thursday, November 17 at 6:30 p.m. at the Arp High School library.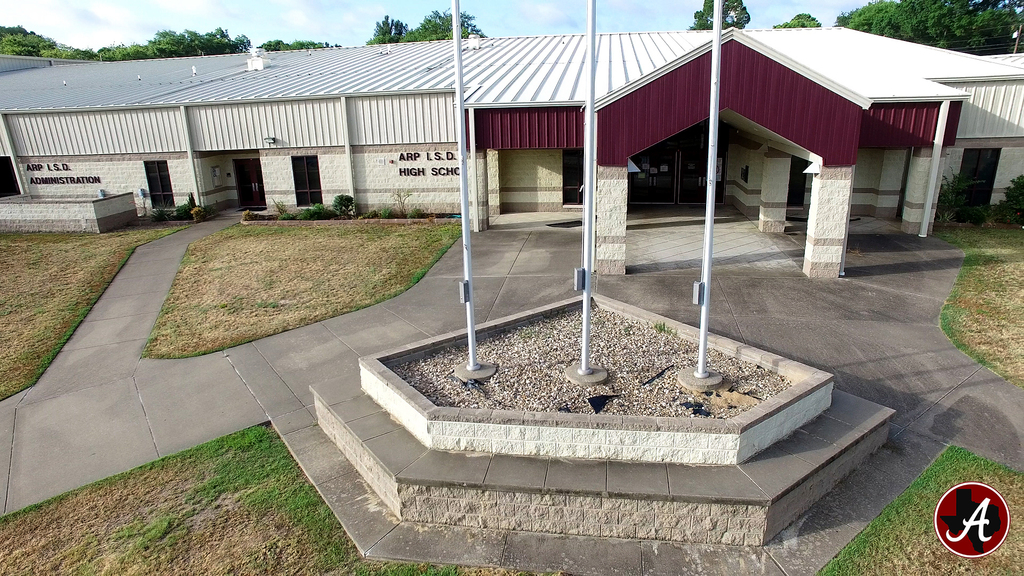 Check out the Oct./Nov. 2022 issue of our Arp ISD newsletter "The Maroon Messenger" as it is ready for your reading/viewing pleasure. JUST CLICK:
https://bit.ly/3AbQmCj
Lots of hard work from many of our H.S. students goes into this fully student-produced platform every month.