📺VIDEO📺: After a tough start vs. Overton in 7-on-7 🏈 action Thursday, the Arp 🐅's regrouped & took control of the contest in the final 2 periods. Even though an official score wasn't kept, Arp showed flashes of what might be to come this fall. CLICK
https://5il.co/1dans
TO WATCH. #TPND #bEASTtexas #txhsfb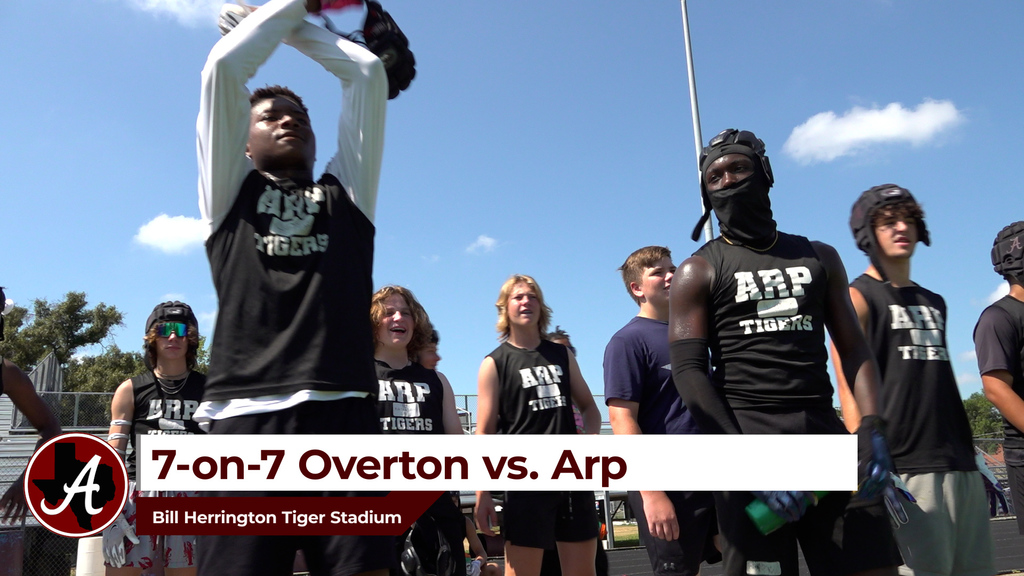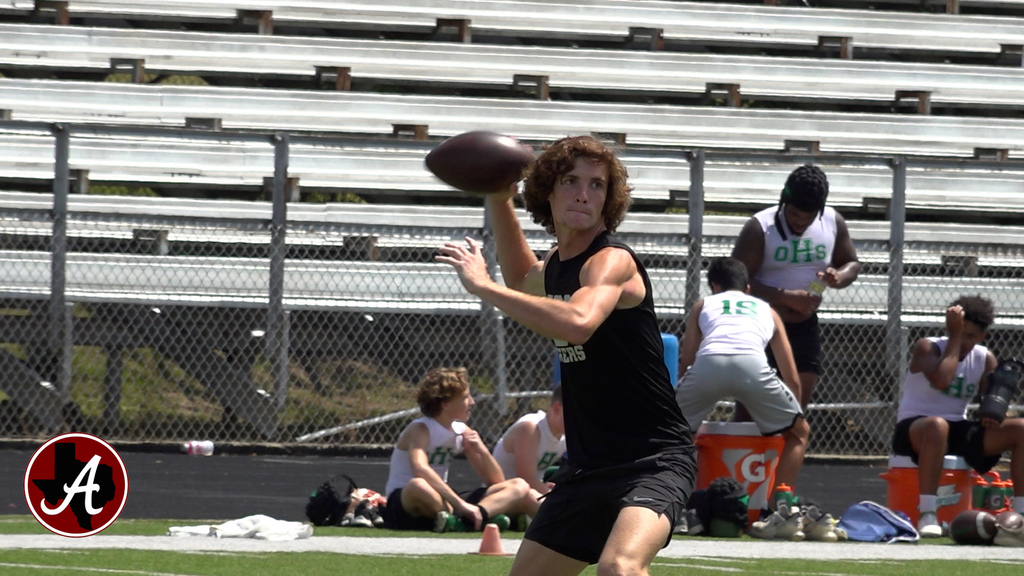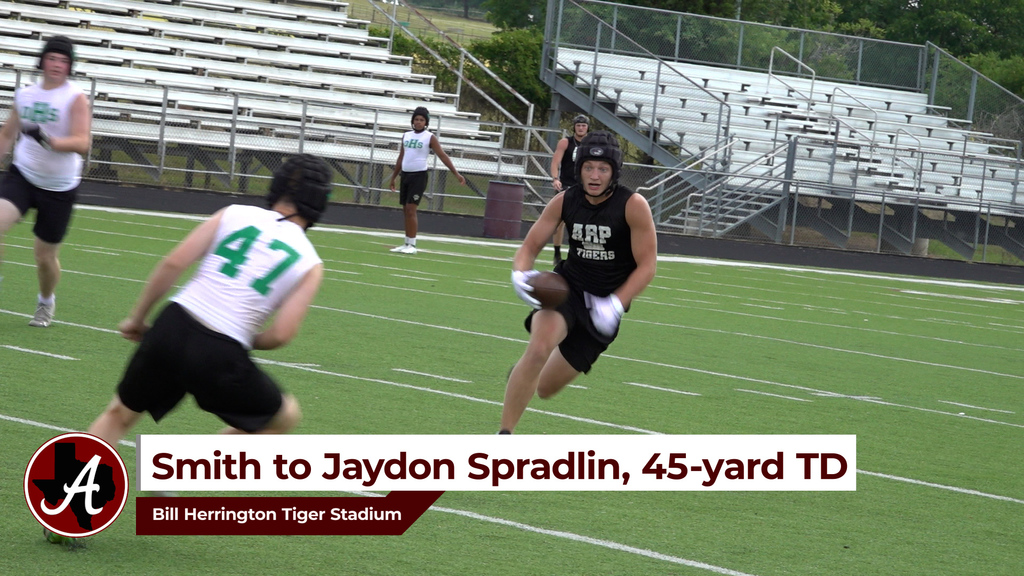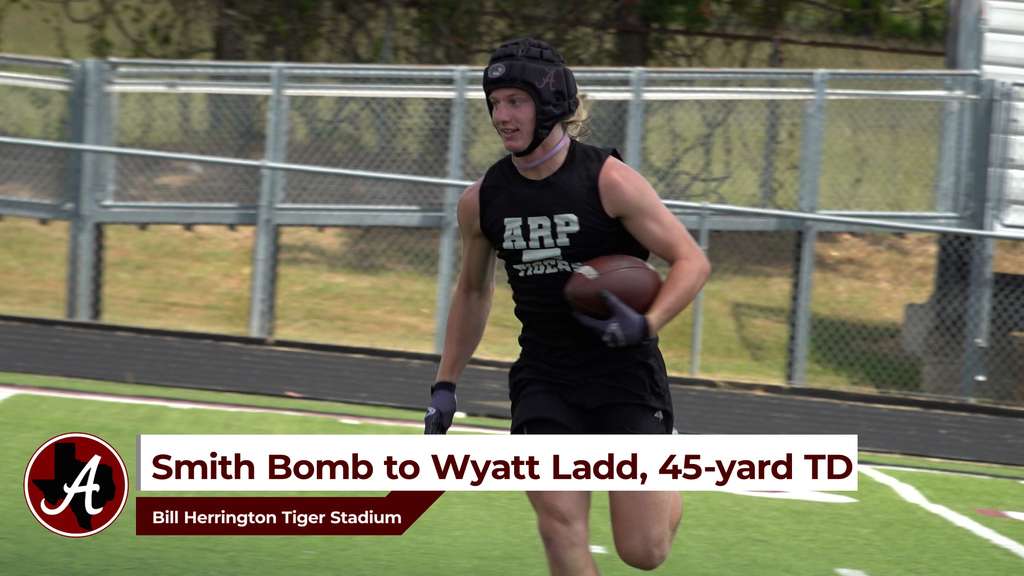 Big ups👍 to our @arpladytigers 🏀 team. Tuesday they knocked off Marshall 22-21 & Kilgore 32-22 in their final summer league date at Pine Tree H.S. in Longview. New head coach Joel Avance is very pleased with "A strong finish to our summer league." #TPND #bEASTtexas #txhshoops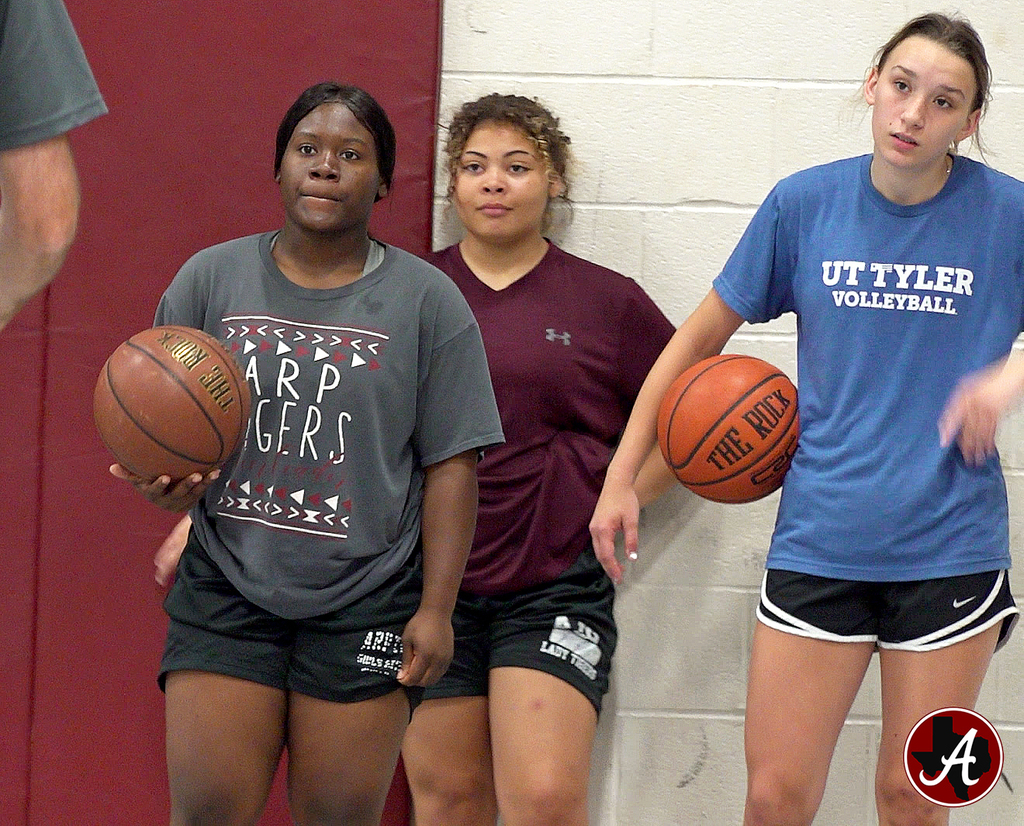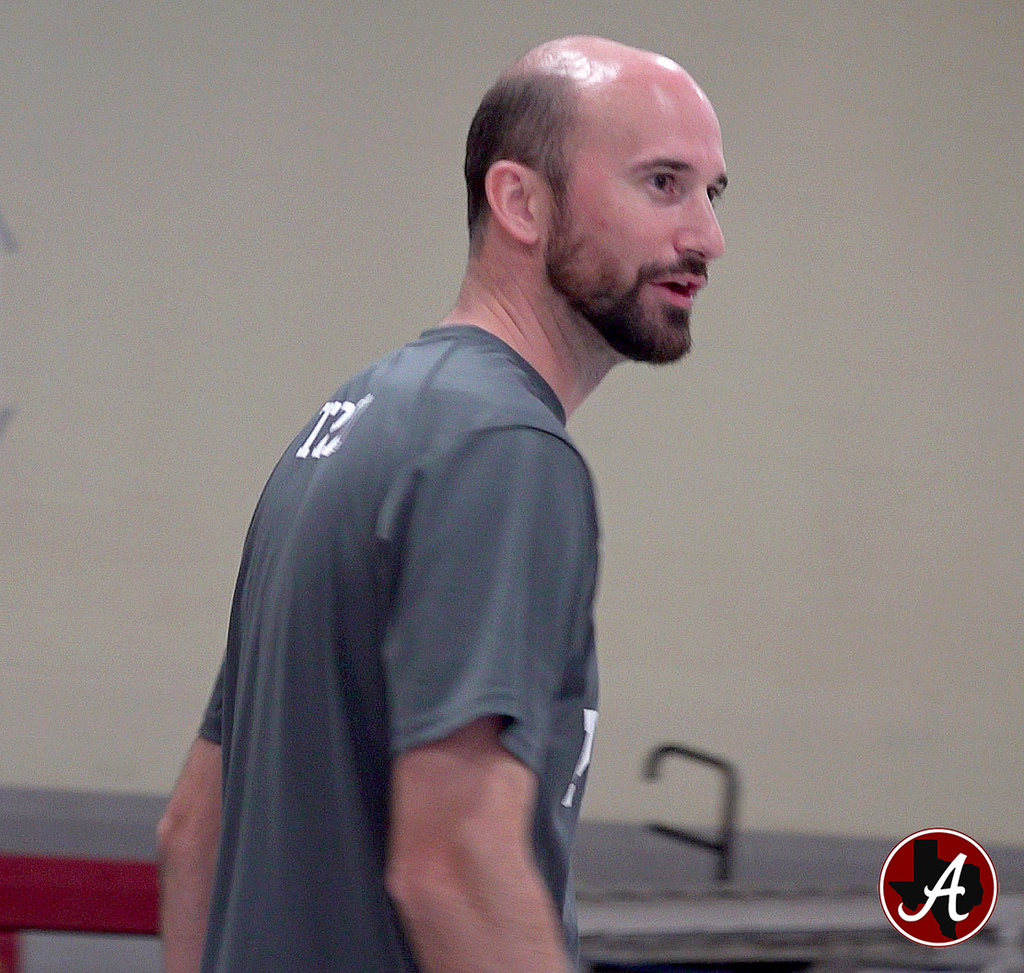 SCHOOL SUPPLY LISTS READY: Here is a very simple way to buy your school supplies for the 2022-23 school year. Elementary Supply List:
https://bit.ly/3rTzB9T
Jr. High Supply List:
https://bit.ly/2Vj7eFE
Just click on one of the links above, select your grade level/discipline, then choose a merchant that puts all you need for your grade level/classes in a cart for you. You can pick up your order or have it delivered. Both of these supply list links are also available on the front page of the Arp ISD website.


🏈FOOTBALL SCHEDULE UPDATE: The Arp Tigers🐅 varsity football team's season opener at Joaquin will now kickoff at 7:00pm on Friday Aug. 26. UPDATED SCHEDULE:
https://bit.ly/3xml8aG
#TPND #bEASTtexas #txhsfb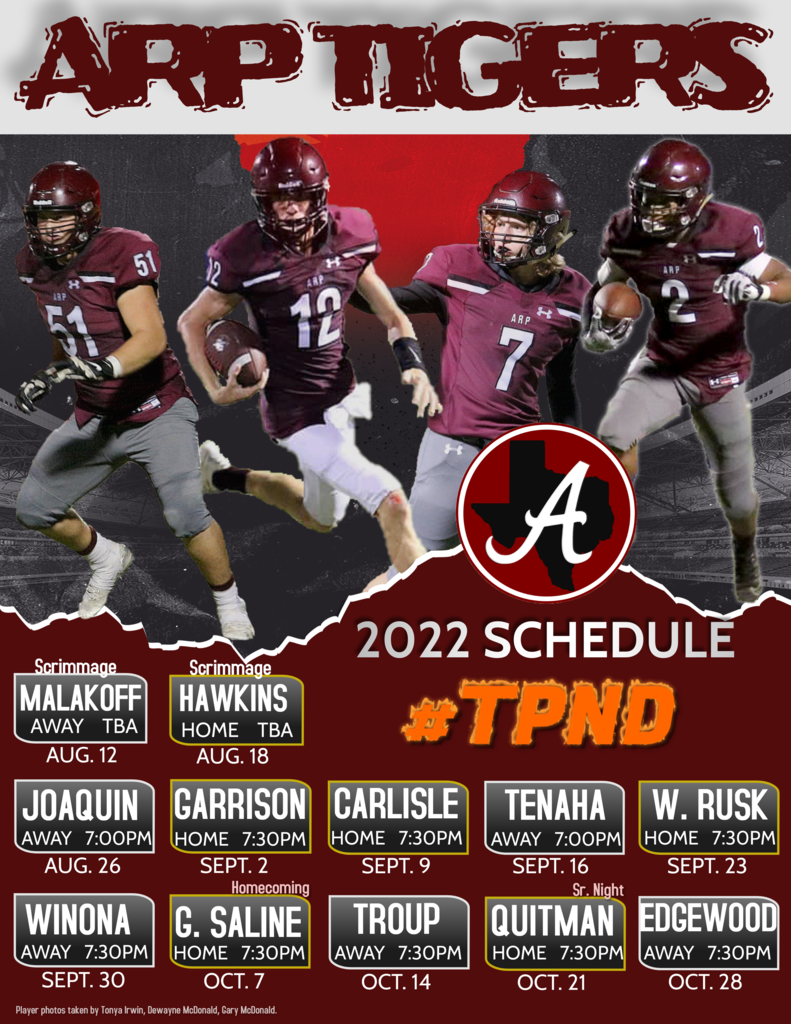 Big thanks to all 3 Tyler TV📺 stations, whom this morning came to speak with our new 🐅 head coaches. Brian Malone - Boys Basketball Joel Avance - Girls Basketball & Cross Country Brian Dunn - Golf/Co-DC WATCH👀 their reports TONIGHT: 6:00pm on KETK & CBS 19 10:00PM on KLTV 7 Note: KLTV will run a piece on each of our 3 coaches Tonight (Tuesday), Wednesday, and Thursday (1 each night) at 10:00pm. Thanks again to Michael Coleman (KLTV), Morgan Alexander (CBS 19), and Garrett Sanders (KETK) for coming to Arp, America.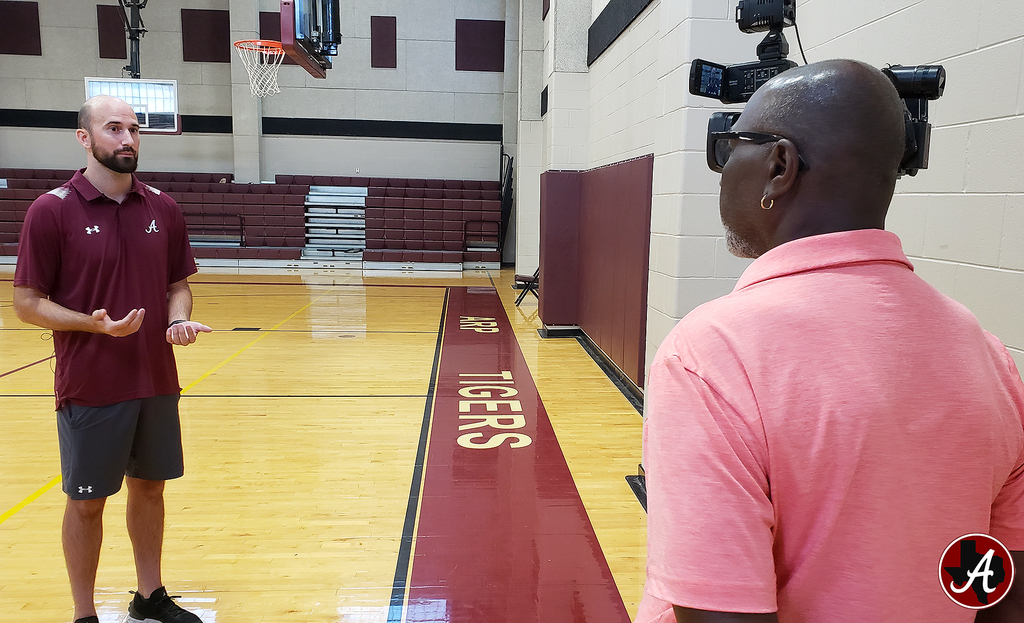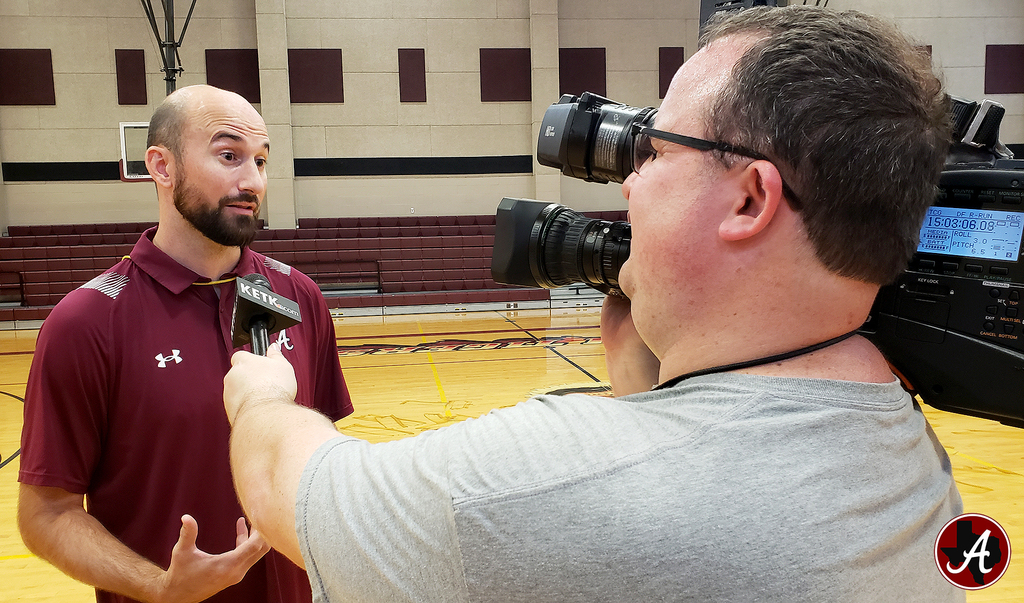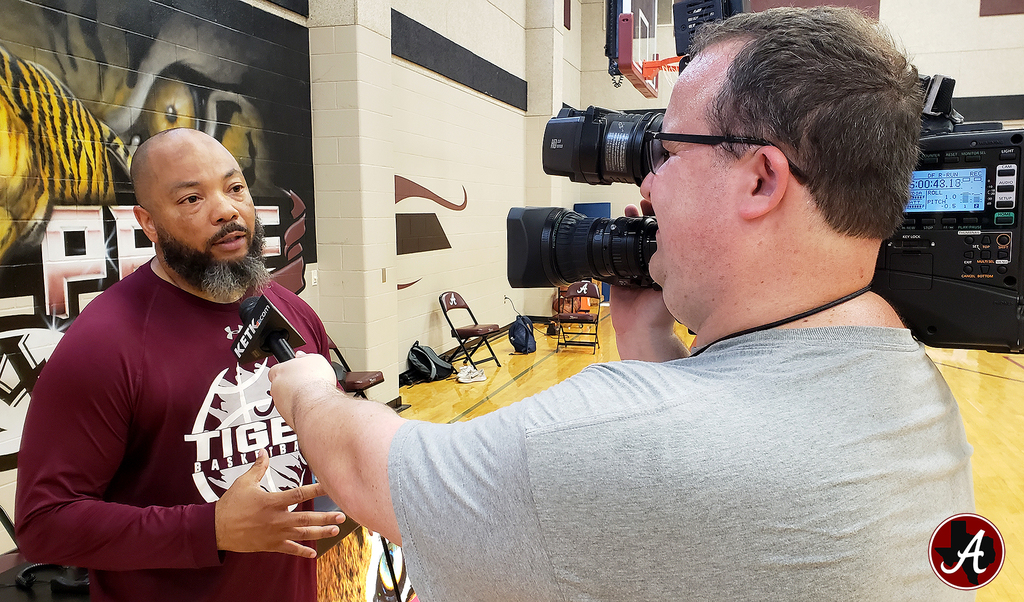 📺VIDEO📺: A lot of great work got done last week at our Arp Tigers🐅 boys basketball camp for incoming 7th-9th graders. CLICK
https://5il.co/1ckx4
TO WATCH. Be sure & welcome our new head coach Brian Malone
https://bit.ly/3HtGVRh
when you get a chance. #TPND #IBelieve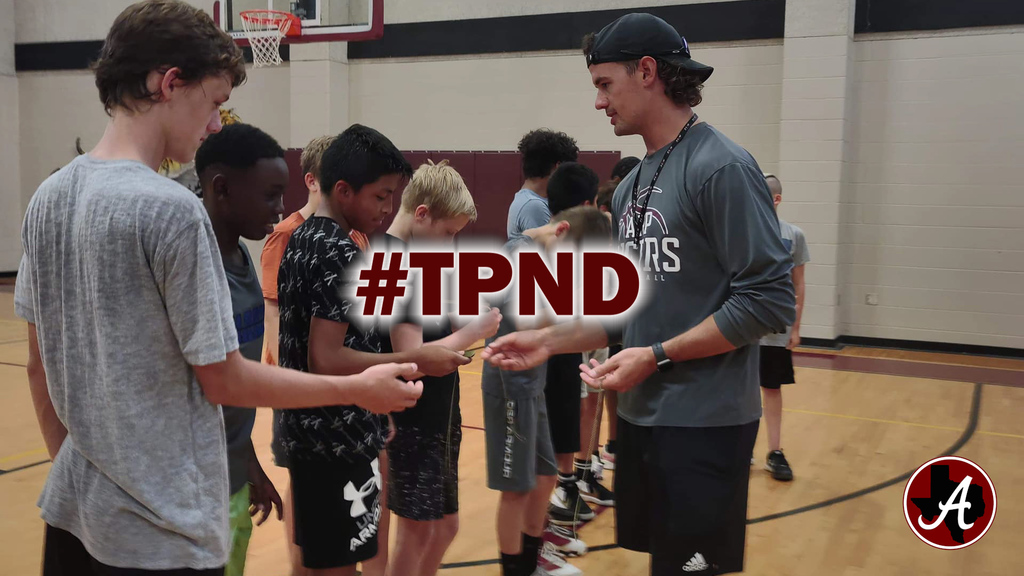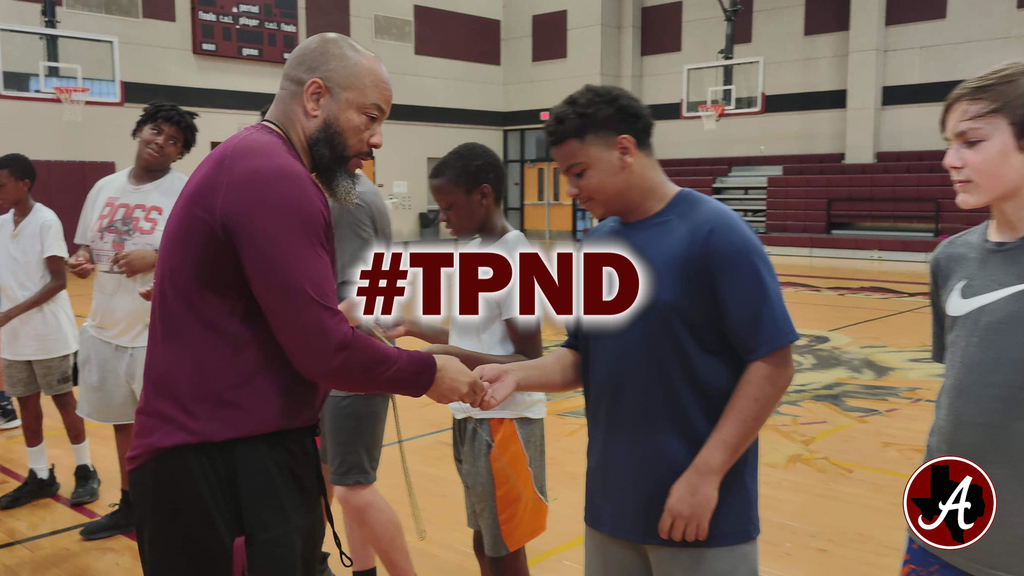 Sponsor the 2022-23 Arp High School Fishing🎣 Team. Letter from Coach A:
https://5il.co/1cjl2
Our young men & women NEED YOUR SUPPORT please, while you take advantage of a great marketing opportunity for yourself and/or your business.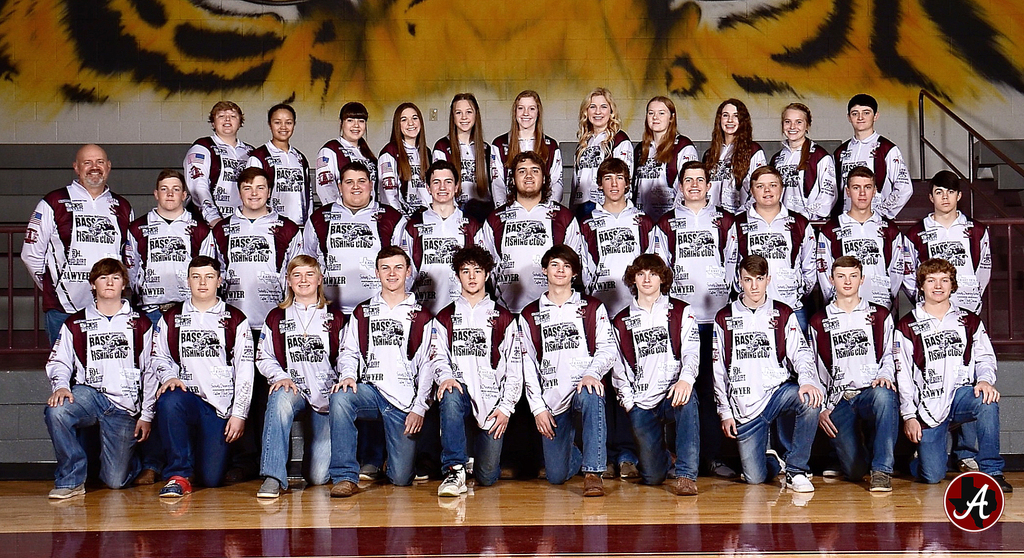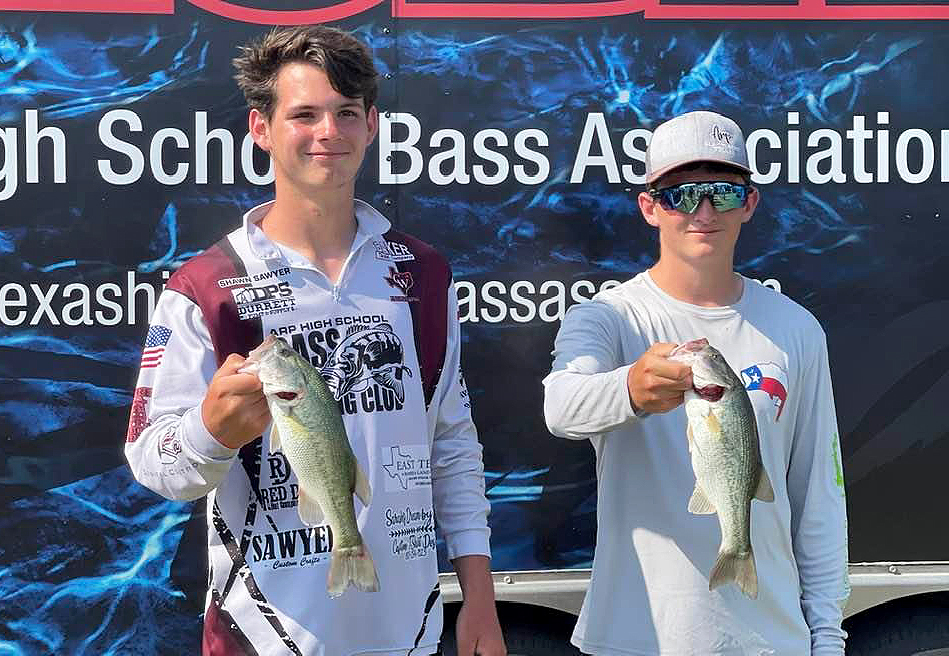 📺VIDEO📺: Check out our Tigers🐅 showing off their #TPND at "The Zone" Magazine photo shoot Tuesday at Tyler Legacy H.S. CLICK
https://5il.co/1cbjs
TO WATCH. The annual #bEASTtexas H.S. 🏈 preview publication will be delivered to Tyler Paper & Longview News-Journal subscribers on Aug. 21.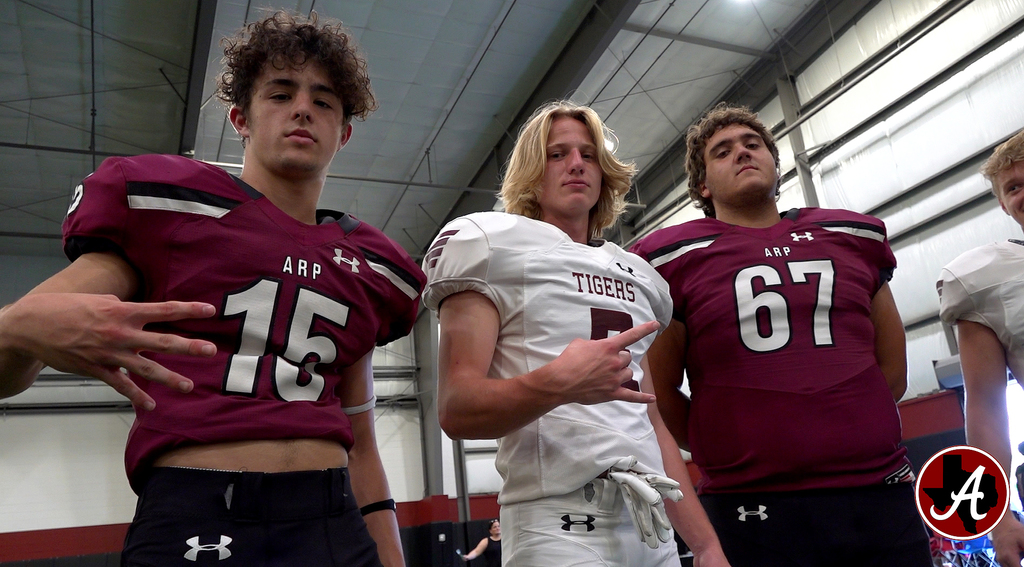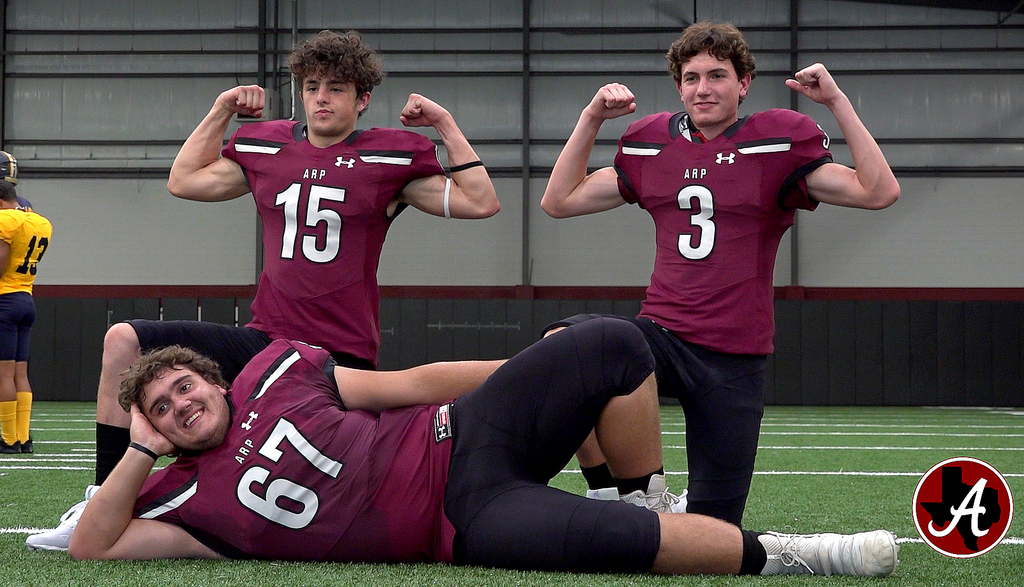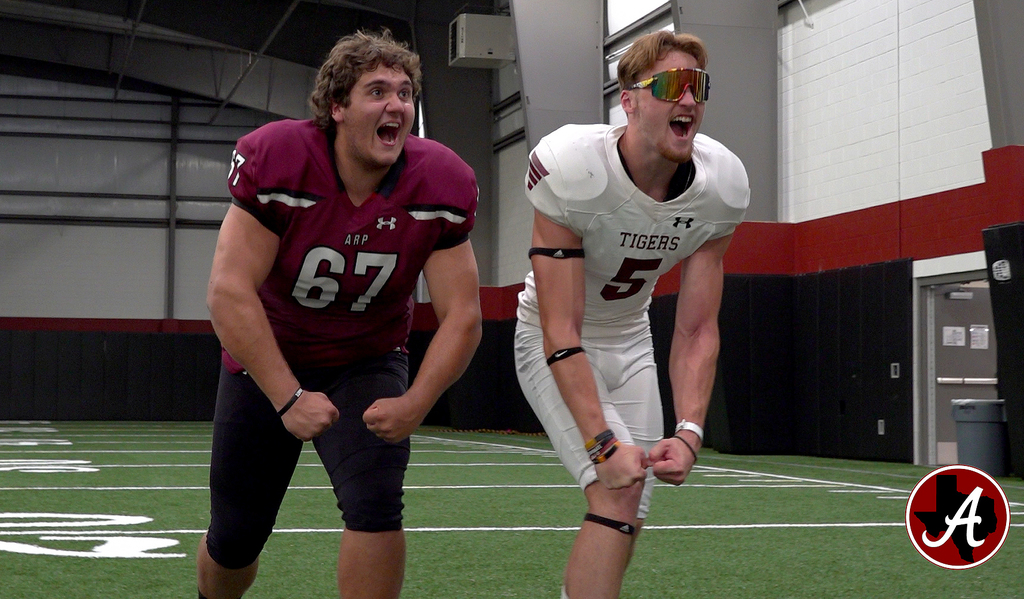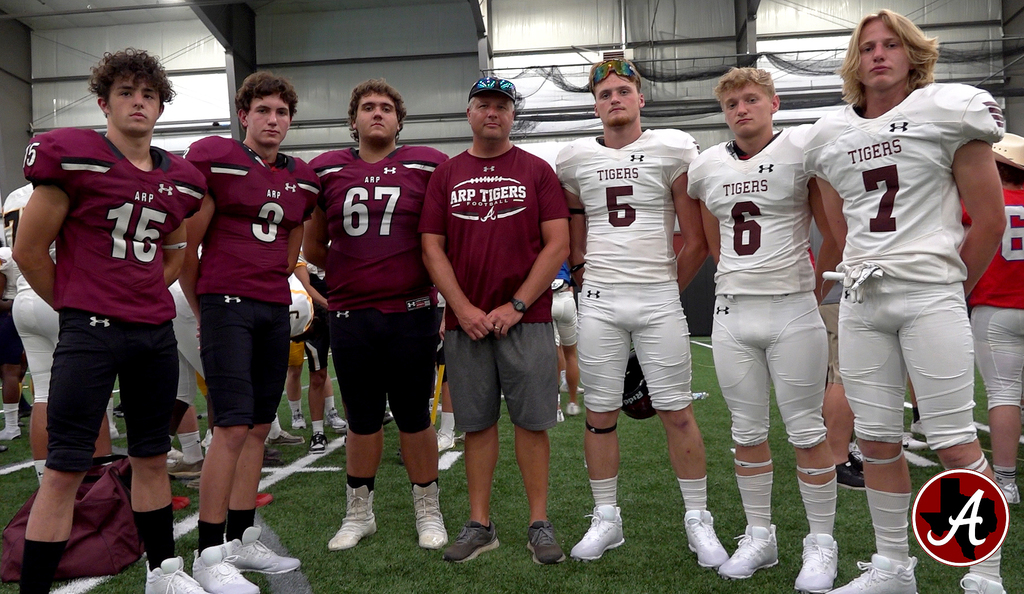 Our @ArpHoops1 Tiger🐅 H.S. boys play 2 games this evening (Monday) at @LanevilleSchool. 6:00pm vs. Cushing. 8:00pm vs. Mount Enterprise. Just $2/door. Make the quick 35min drive & show your #TPND for our young men! Incoming 9th-12th Varsity & JV players will participate.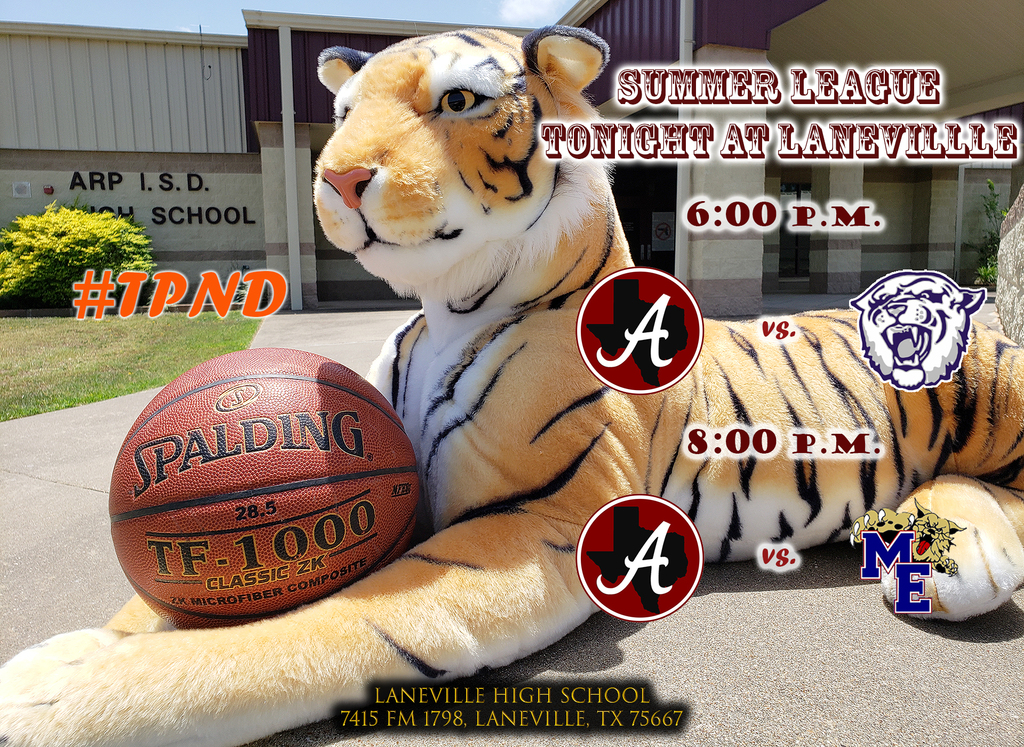 If you're planning on attending the Arp Tiger🐅 Hoops Basketball Camp for incoming 7th-9th grade boys, please bring a basketball🏀 if you have one as we may have a limited number of balls available for the camp. PLEASE DO NOT GO OUT & BUY A BRAND NEW BALL IF YOU DON'T. This is just in case we wind up with a shortage. The camp is from 10:00am-Noon Wednesday June 15-Friday June 17 at the Arp Jr. High gym. $40 per camper/pay at check in. #TPND #IBelieve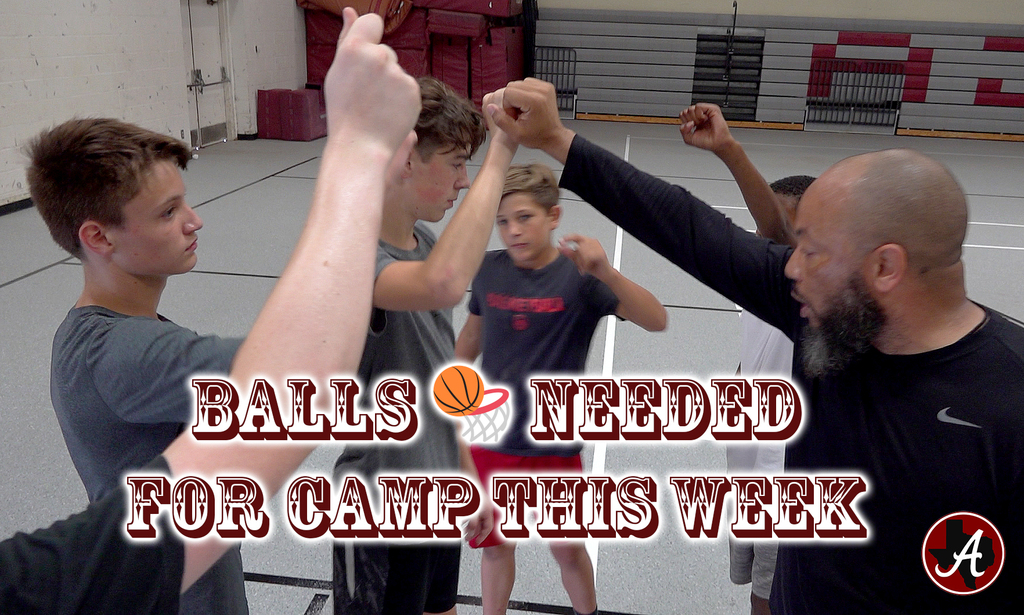 📺VIDEO📺: Your Arp H.S. Majorettes were hard at work this week at their annual twirl camp. Longtime sponsor Mrs. Tiffany Ellis is back leading the way and check out the progress the group is already making as they prepare for the fall. CLICK
https://5il.co/1bxw6
TO WATCH #TPND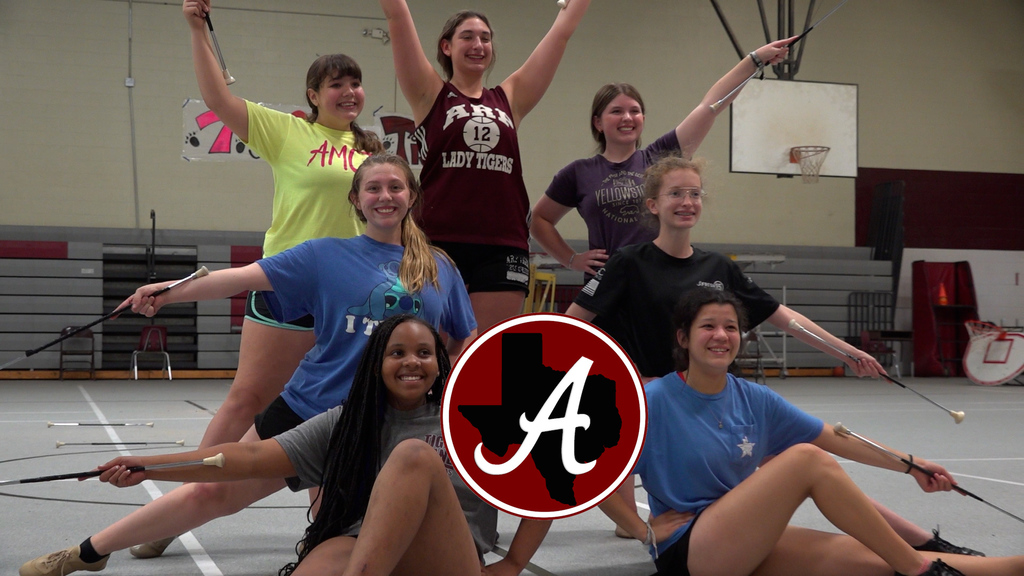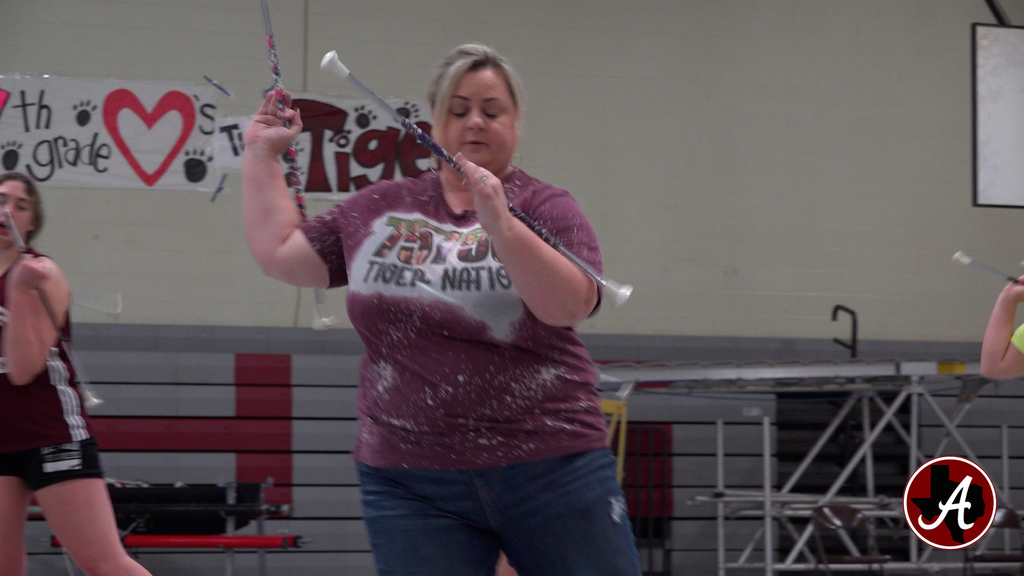 Notice of Destruction of Special Education Records Special Education records which have been collected by the Arp-Troup SSA related to the identification, evaluation, educational placement, or the provision of Special Education in the district, must be maintained under state and federal laws for a period of five years after Special Education services have ended for the student. Special Education services end when the student is no longer eligible for services, graduates, completes his or her educational program at age 22, or moves from the district. This notification is to inform parents/guardians and former students of Arp ISD and/or Troup ISD of the intent to destroy the Special Education records of students who are no longer receiving Special Education services as of the end of the 2015-2016 school year. These records will be destroyed in accordance with state law unless the parent/guardian or eligible (adult) student notifies the school district otherwise. After five years, the records are no longer useful to the district, but they may be useful to the parent/guardian or former student in applying for Social Security benefits, rehabilitation services, college entrance, etc. The parent/guardian or eligible (adult) student may request the records in writing, via email, or in person at the following address: Arp-Troup SSA 101 School Street Arp, TX 75758 Email:
sonyab@arpisd.org
or
greerm@arpisd.org
903-859-8482, Ext. 701 or 703 M-Thu. 8:00- 3:30 Requests for records must be received prior to July 9, 2022. This entry was posted in Special Education and District Facebook on 06/09/22 by Arp-Troup SSA.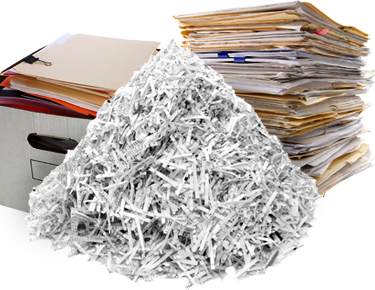 📺VIDEO📺: Our Arp Jr. High cheerleaders are under way with their camp this week as they eagerly prepare for the 2022-23 school year. CLICK
https://5il.co/1bqro
TO WATCH New sponsor Liz Johnson has brought in talented instructor Sunny Flesher of Premier Athletics in Kilgore to help train our young ladies during camp.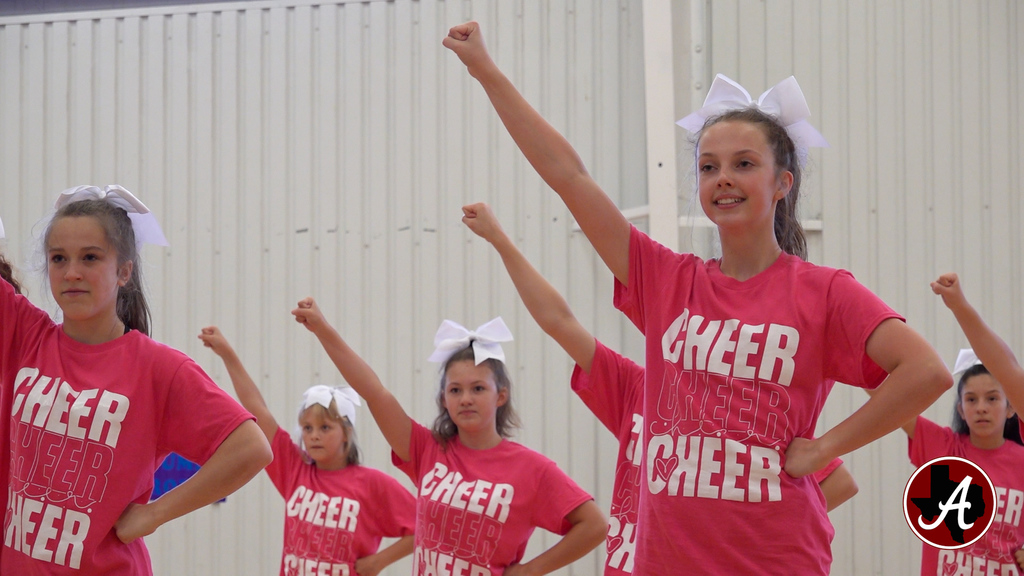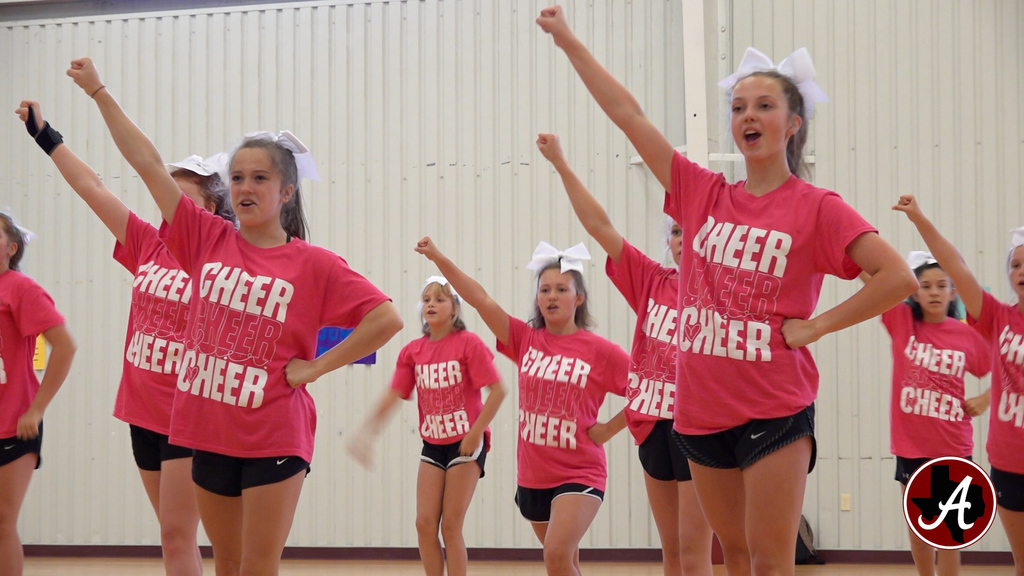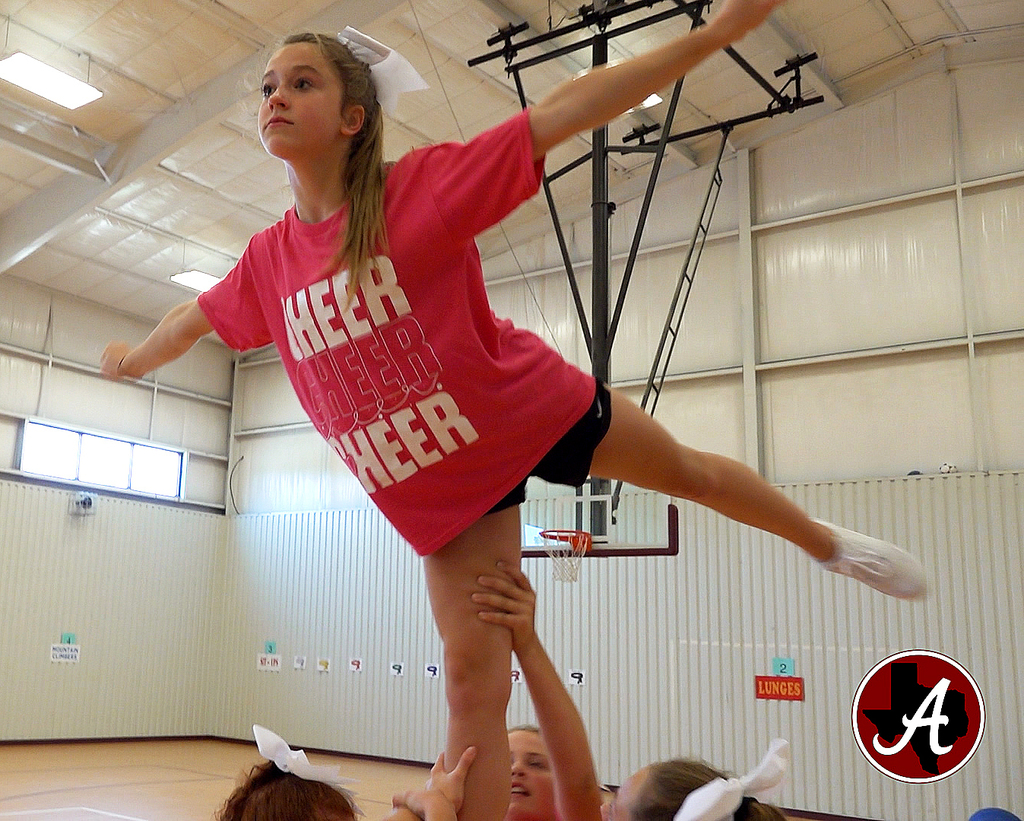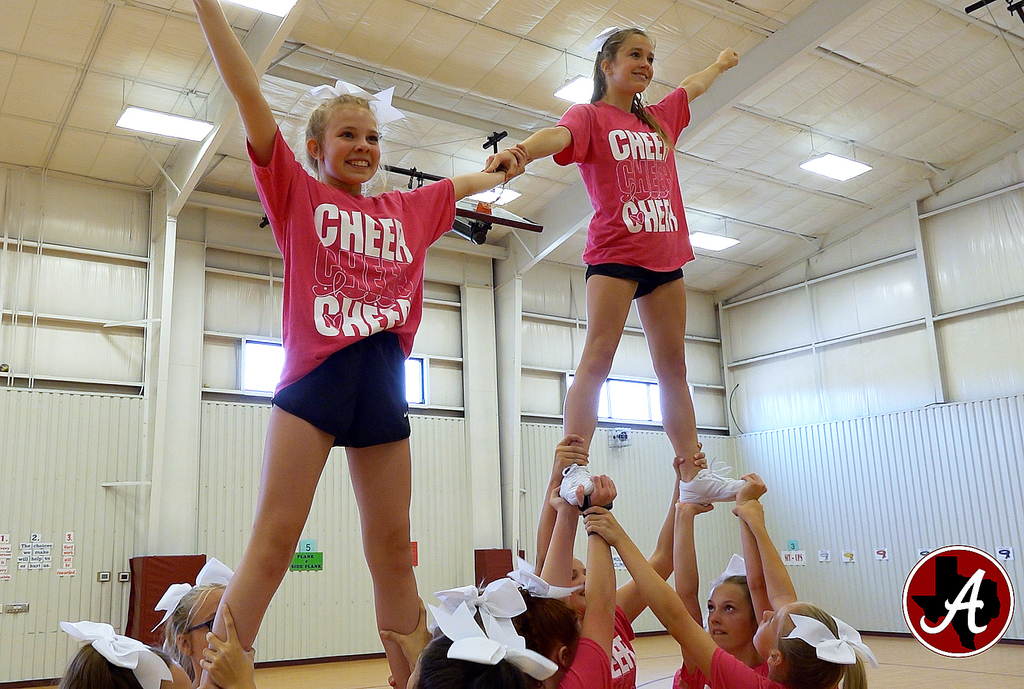 The 2022 Homecoming Football game will be Friday Oct. 7 vs. Grand Saline. Senior night will be Friday Oct. 21 vs. Quitman. UPDATED Schedule:
https://bit.ly/3xml8aG
#TPND #bEASTtexas #txhsfb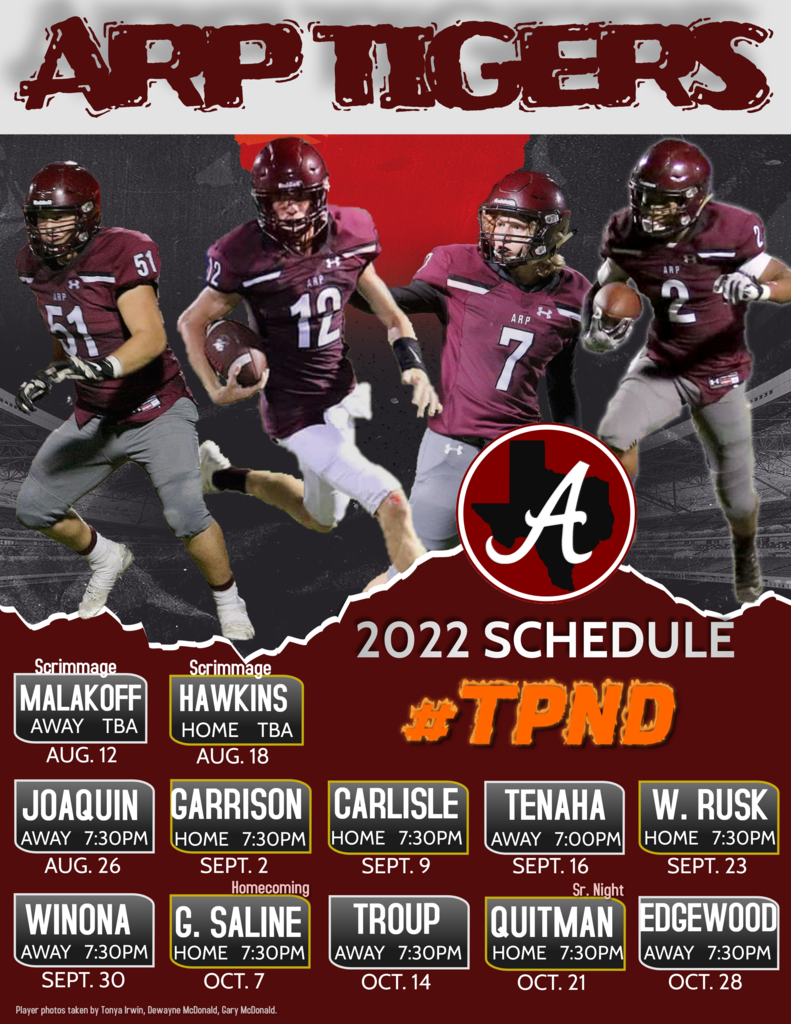 📺VIDEO📺: Summer workouts kicked off Monday morning for all Arp HS & JH athletes with an outstanding turnout. CLICK
https://5il.co/1bo6w
TO WATCH our 🐅 in action along with some of the new members of the coaching staff as they prepare for a promising 2022-23. #TPND #bEASTtexas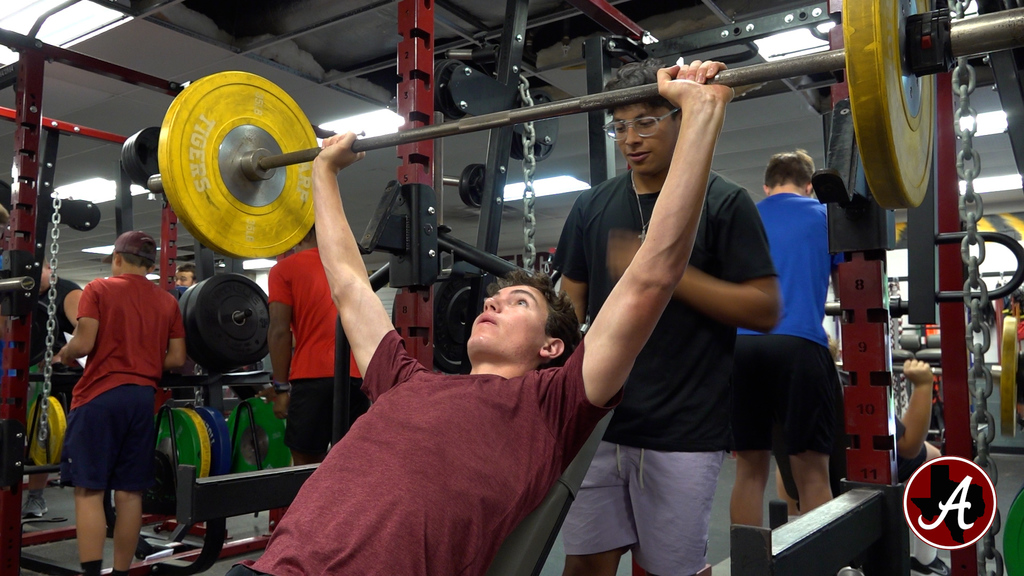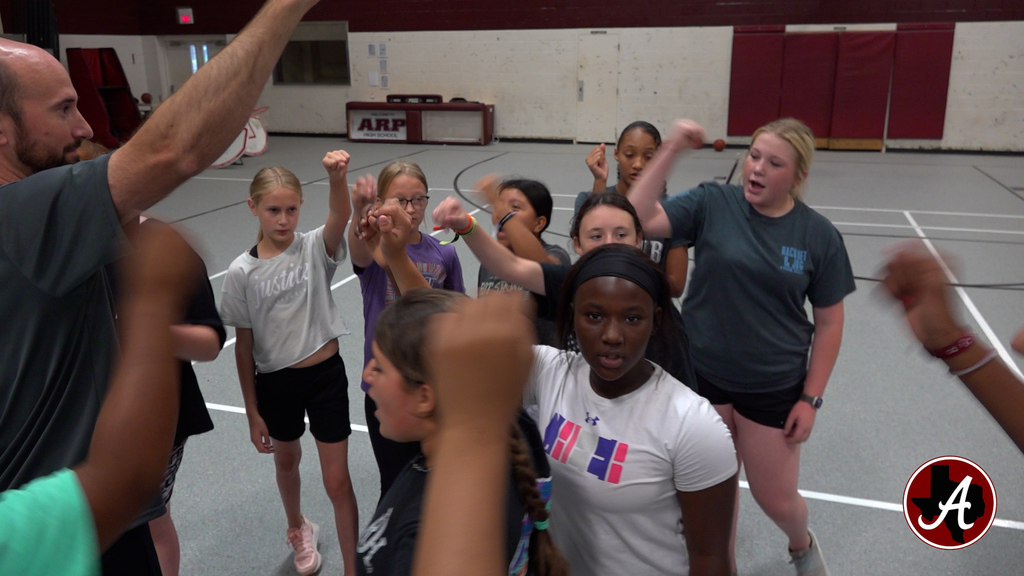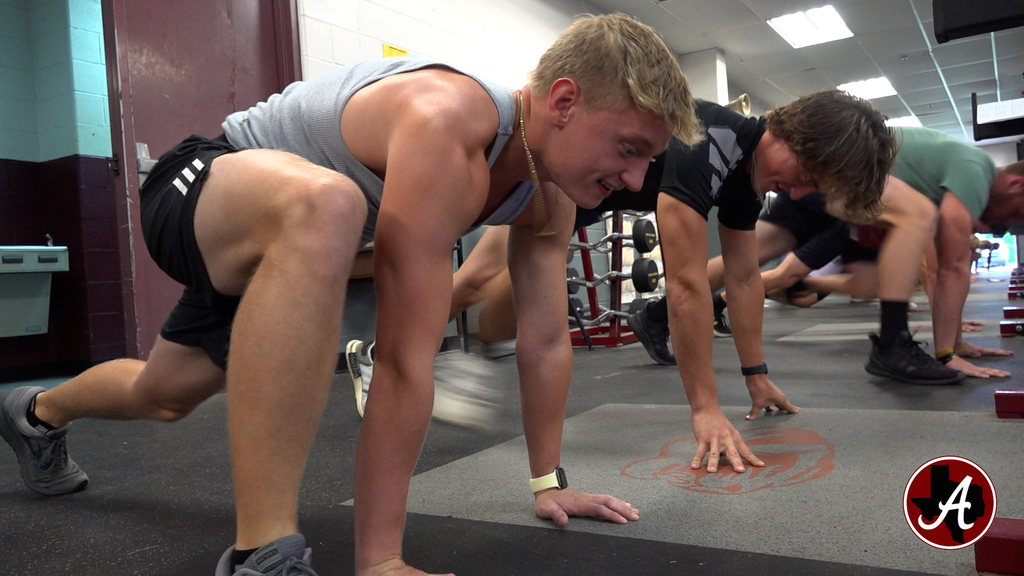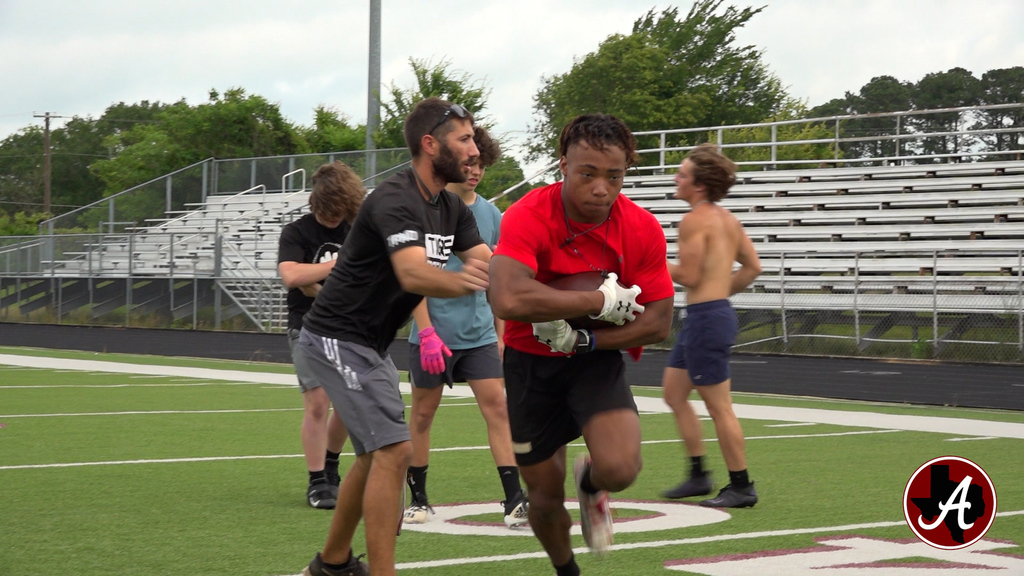 Summer League Basketball this week for incoming 9th-12th Arp HS Boys & Girls: Boys play TONIGHT 6/6 at Laneville HS Meet there at 4:15pm. 5:00pm vs. Neches. Girls Tuesday 6/7 at Pine Tree M.S. 5:00pm vs. Longview 7:15pm vs. Pine Tree Varsity & JV players participate. #TPND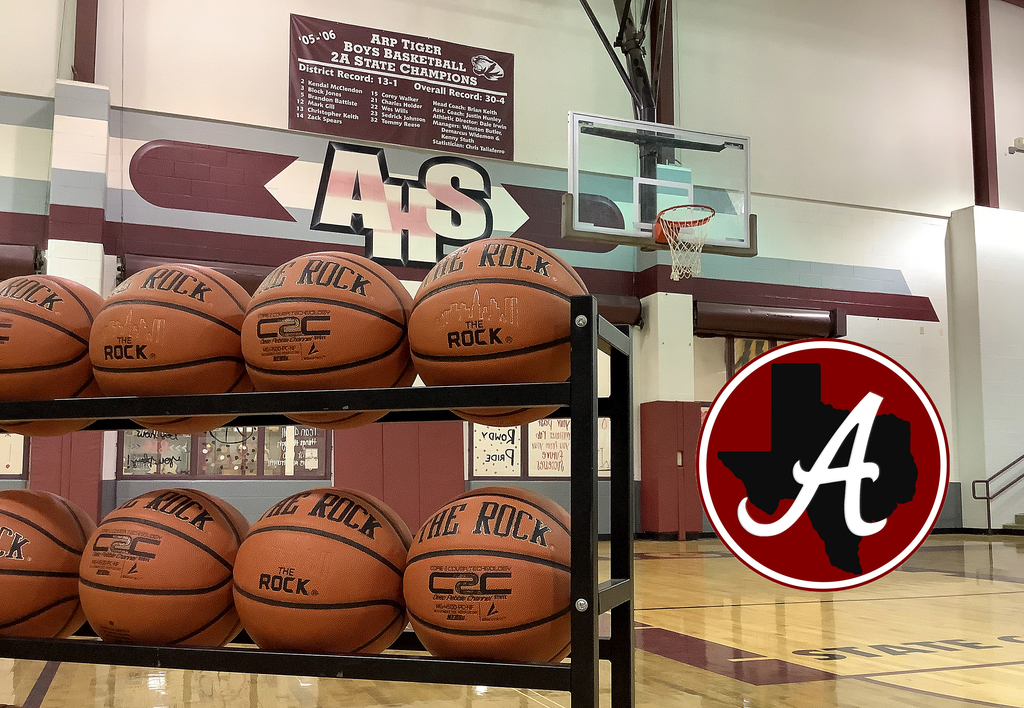 📺VIDEO📺: Please enjoy some momentous parts of Coach Dale Irwin's retirement celebration Tuesday. He steps down after 22 very successful years at Arp ISD. CLICK
https://5il.co/1bj6m
TO WATCH as many folks showed their appreciation for the renowned Tigers🐅 head 🏈 coach. #TPND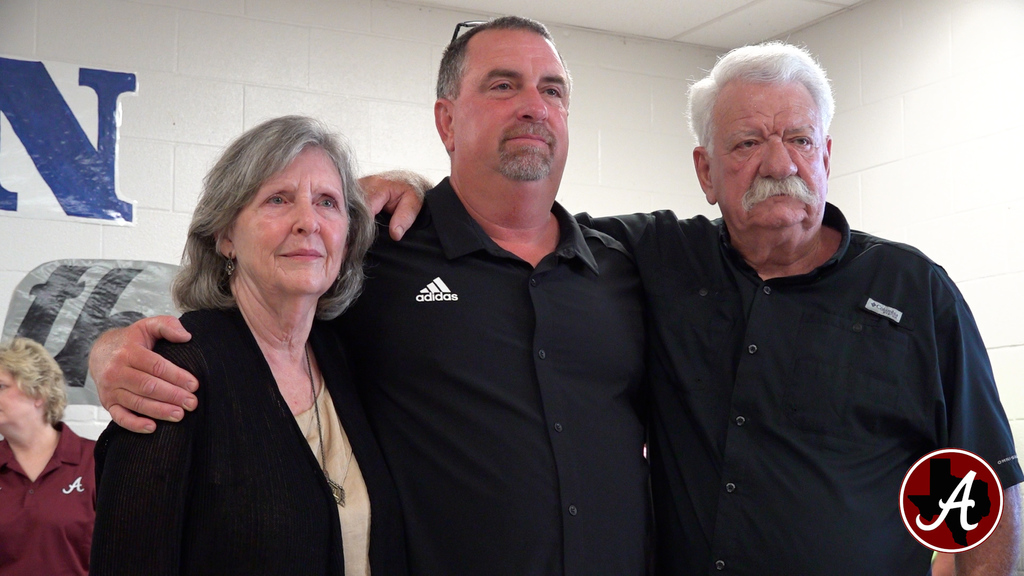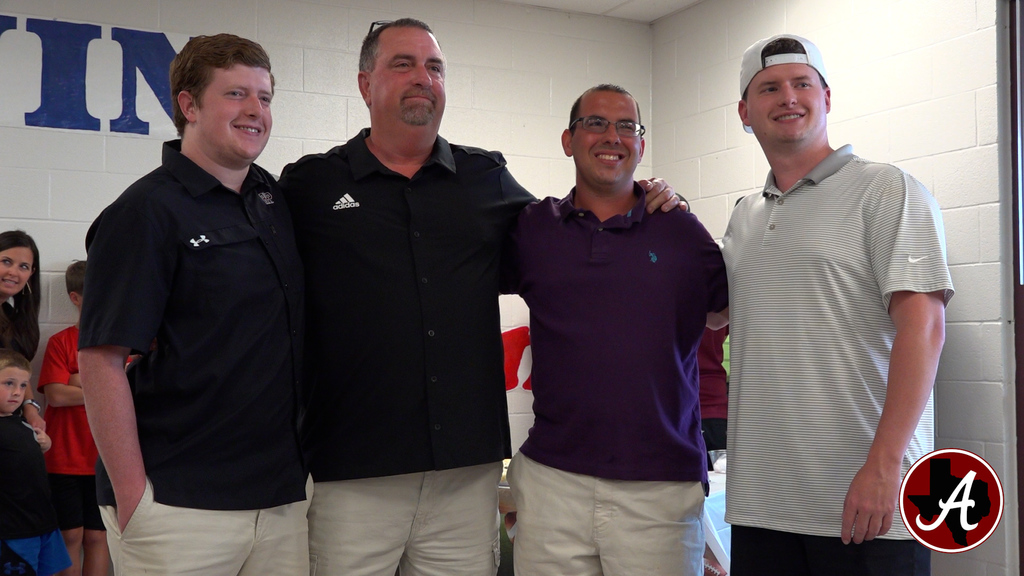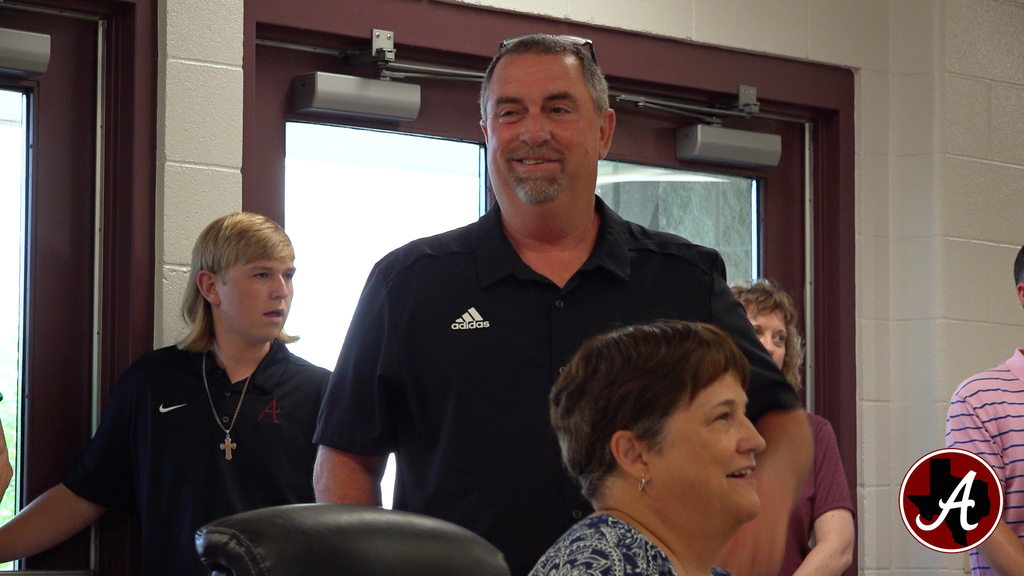 SUMMER LEAGUE VOLLEYBALL TONIGHT: Our Arp H.S. Lady Tiger Volleyball teams launch their summer campaign this evening (Thursday) at West Rusk. They will play matches every Thursday during the month of June. Today's Lineup: Varsity: 5:00pm vs. Leverett's Chapel 5:45pm vs. West Rusk 6:30pm vs. Overton. JV: 5:30pm vs. West Rusk 2 6:30pm vs. West Rusk 7:00pm vs. Arp JV 2 JV 2: 5:00pm vs. West Rusk 7:00pm vs. Arp JV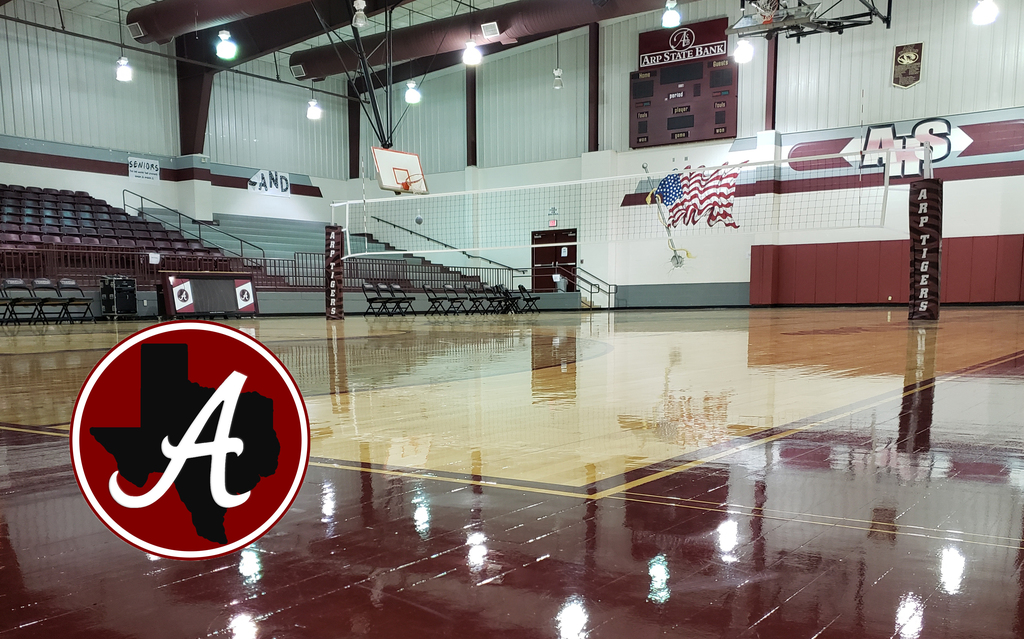 SUMMER LEAGUE BOYS HOOPS: Thursday (TONIGHT) at 6pm and 7pm, we play two summer league 🏀 games at Chapel Hill H.S. Players, please bring $10 for referee fee. Let's meet at 5pm at Arp Jr. High School gym! Arp, America it's just $2 at the door. Come out & show your #TPND for these young 🐅. First game in back (Bloodsworth) gym / Second game in main (Bulldog) gym. #bEASTtexas #txhshoops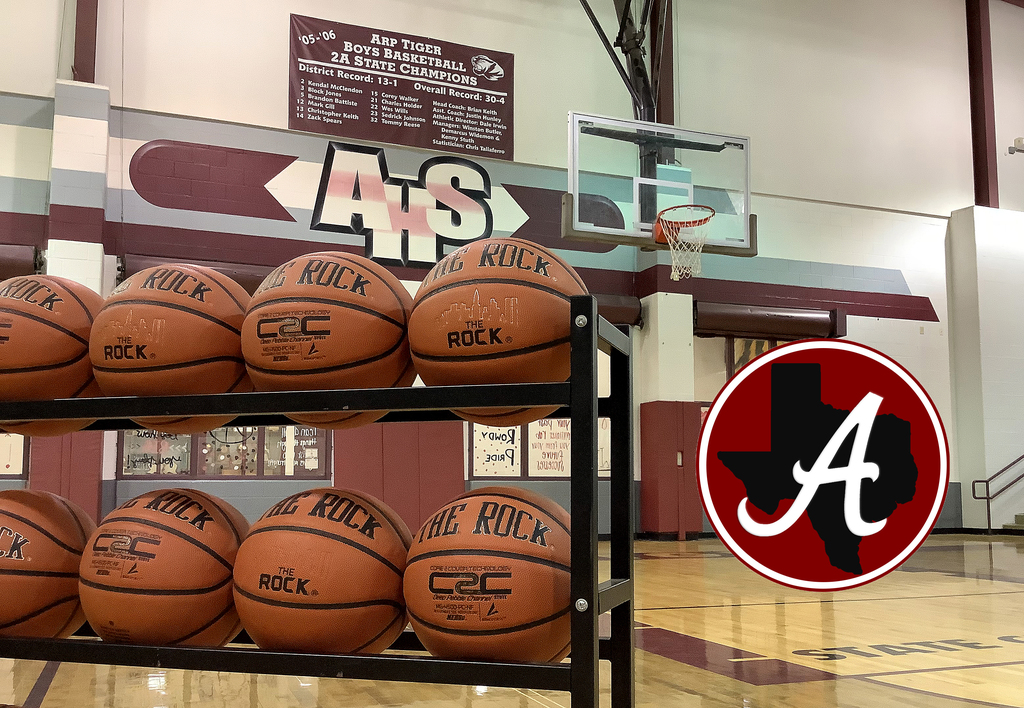 2022 Summer Workout Schedule (ALL SPORTS) All incoming 7th-12th grade student-athletes at @ArpISD. Strength, Speed, Agility & Quickness Training, plus Sport Specific Training. M-Th June 6-July 21, EXCEPT July 4 -7. ⏲️ 8:00am-10:00am Meet at Arp HS weight room each morning.