As we prepare to renovate our Guy V. Lewis Gymnasium, we're presently seeking a construction manager at risk for the project. Official notice:
https://5il.co/1vdpg
Qualifications MUST be received by 10:00am Thursday June 15, 2023.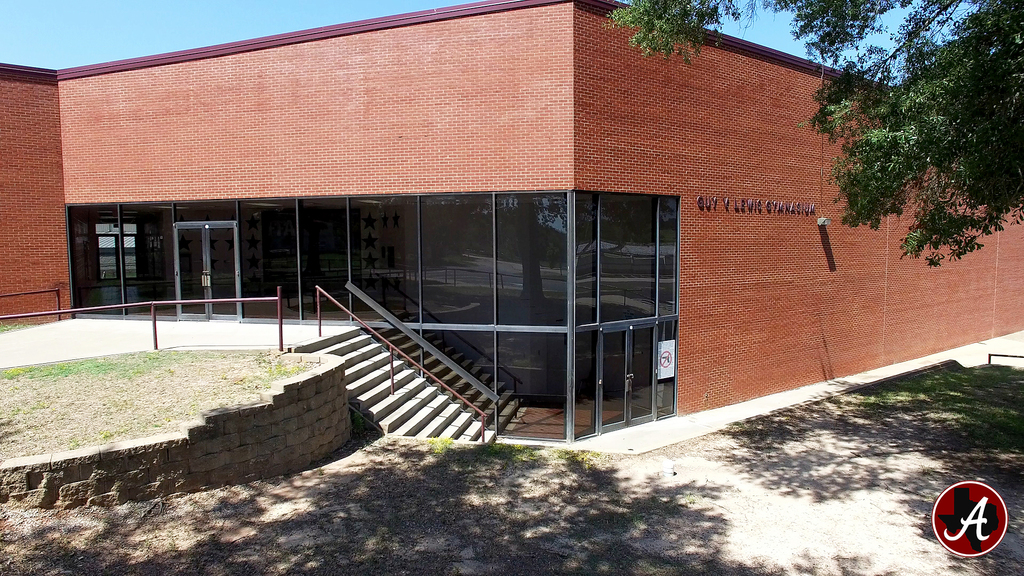 If you haven't ordered your yearbook, here's one last chance. Late orders will be accepted June 1 - July 30. The cost does go up $5. New cost is Elementary for $35 and JH/HS for $55. You can order online at
https://www.jostens.com/yearbooks
or come by your school campus office to pay cash or check.

Transcripts/diplomas can be picked up after 1:30pm (TODAY) Wednesday May 31 at the Arp High School front office. It is open Monday-Thursday 8:00am-3:30pm during the summer except on holidays.

The Arp Athletic Booster Club will have its 1st meeting of the 2023-24 school year Tuesday, July 25 at 6:00pm at the Arp H.S. Commons. Officers for the new school year will be elected at that meeting. If you would like to be put on the ballot for any of the following positions, president, vice president, secretary, treasurer, concession manager, social media rep, or fund raiser rep, please email
wess@arpisd.org
with your name, email, and phone# ASAP. If you signed up to run for one of these positions at the athletic banquet, then your name is already on there.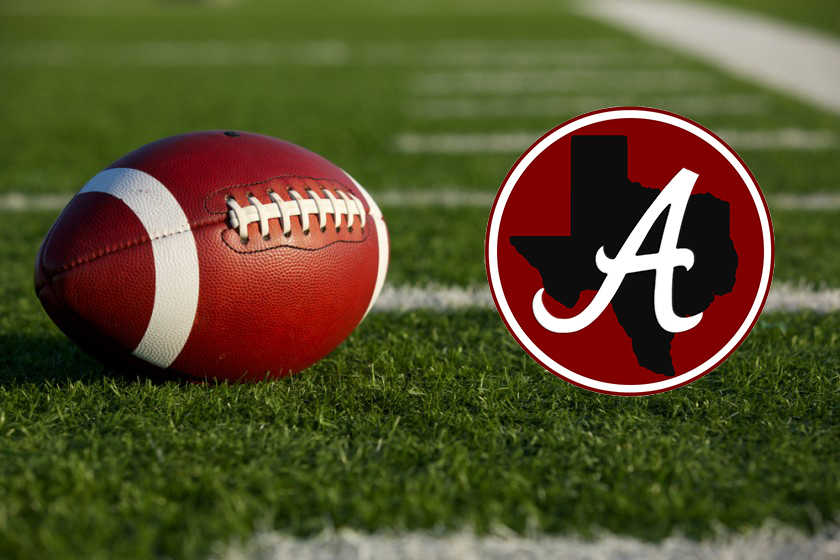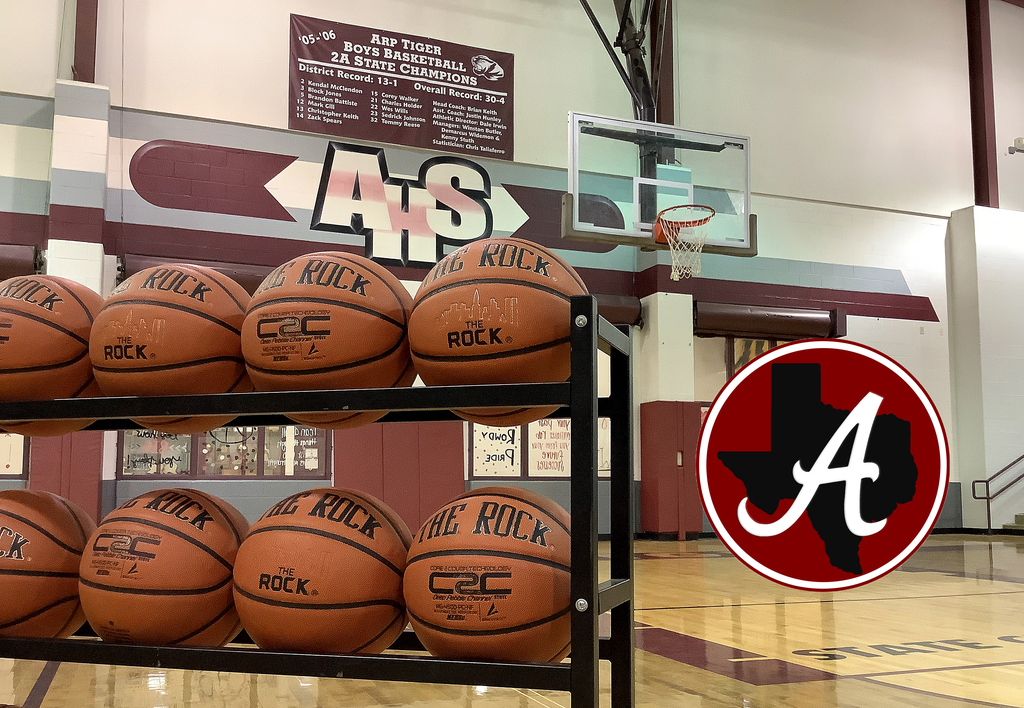 📺WATCH📺 our 2023 Arp H.S. Graduation Ceremony: If you couldn't make it in person Thursday evening, or you just want to relive it, you can see it in its entirety on the Arp H.S. Facebook page by clicking
http://bit.ly/3OLt6Dv
Congratulations to our 62 Tiger graduates. #TPND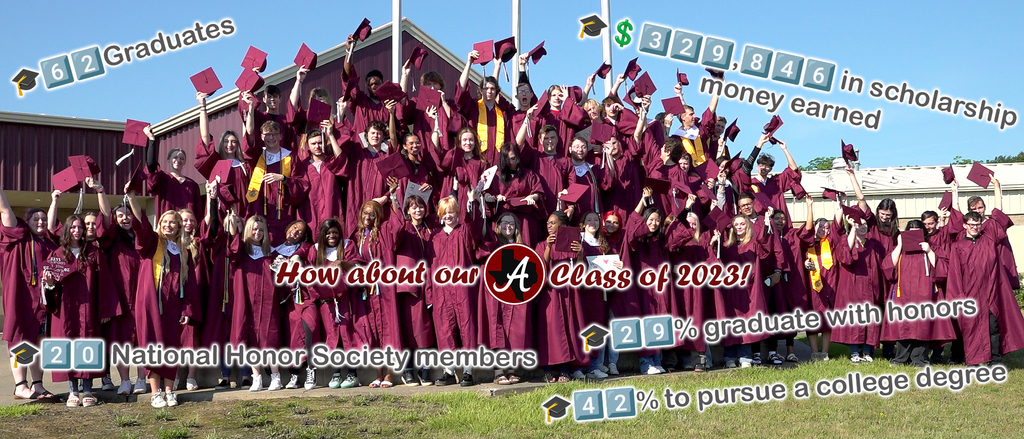 📺VIDEO📺: Here it is folks, Wednesday morning's Kindergarten graduation in its entirety. 📺CLICK
https://youtu.be/ds_GKKeYrtg
TO WATCH📺 Big ups👏 to the Class of 2035!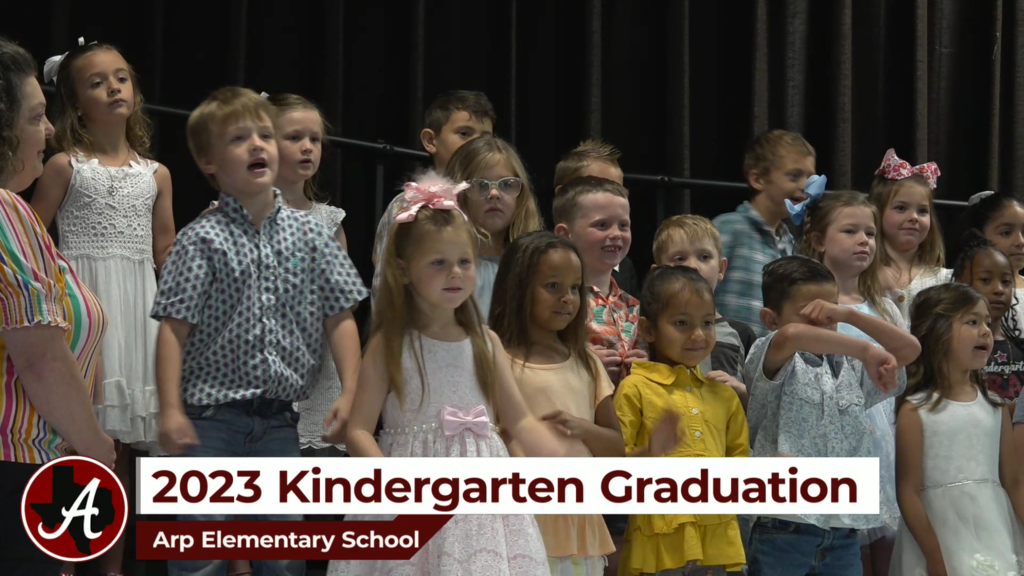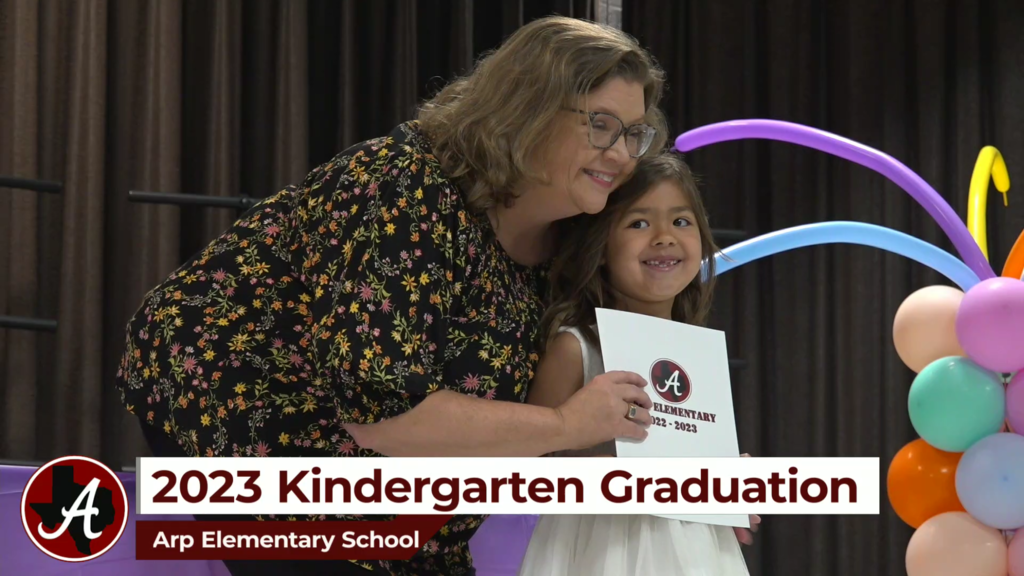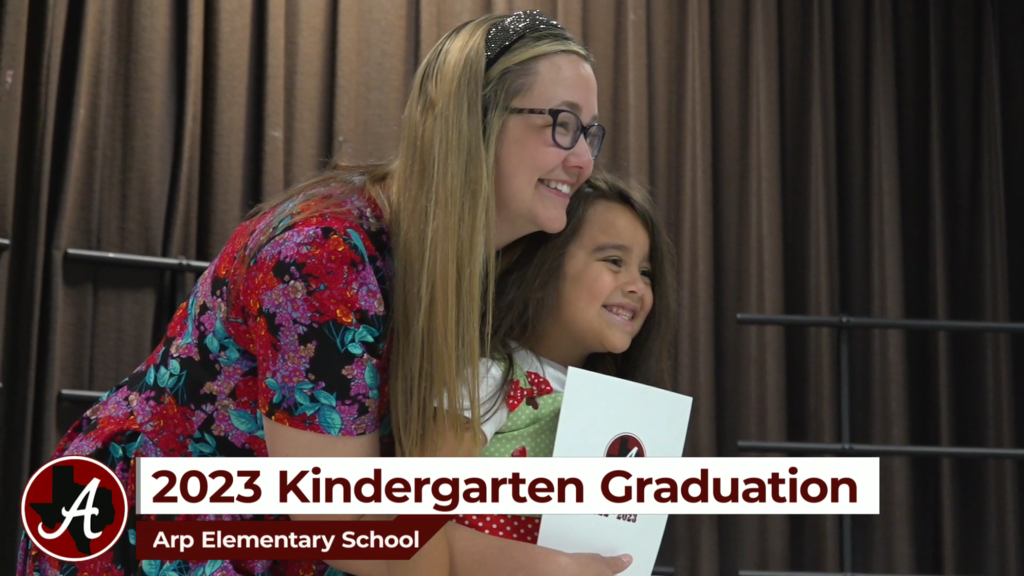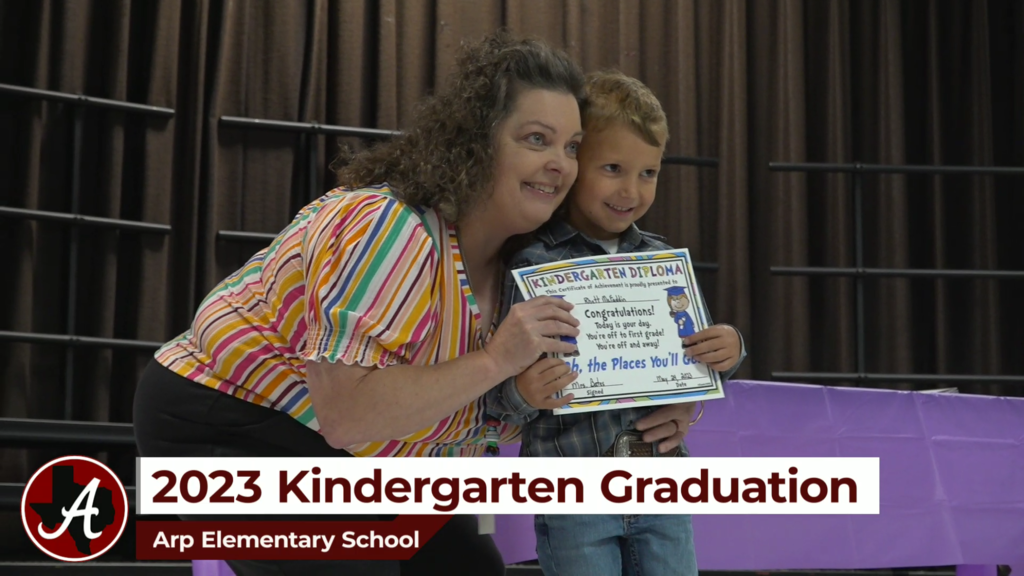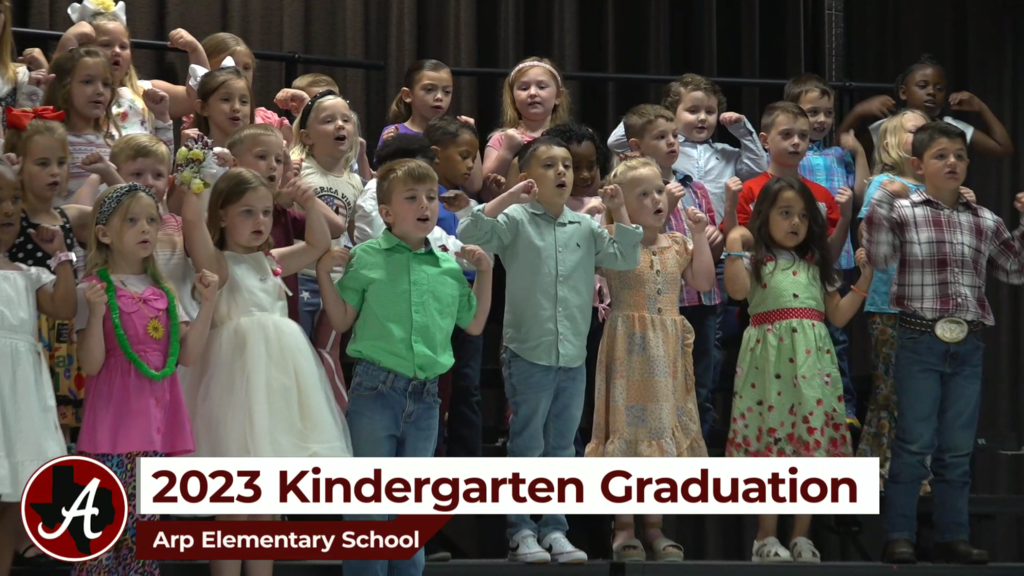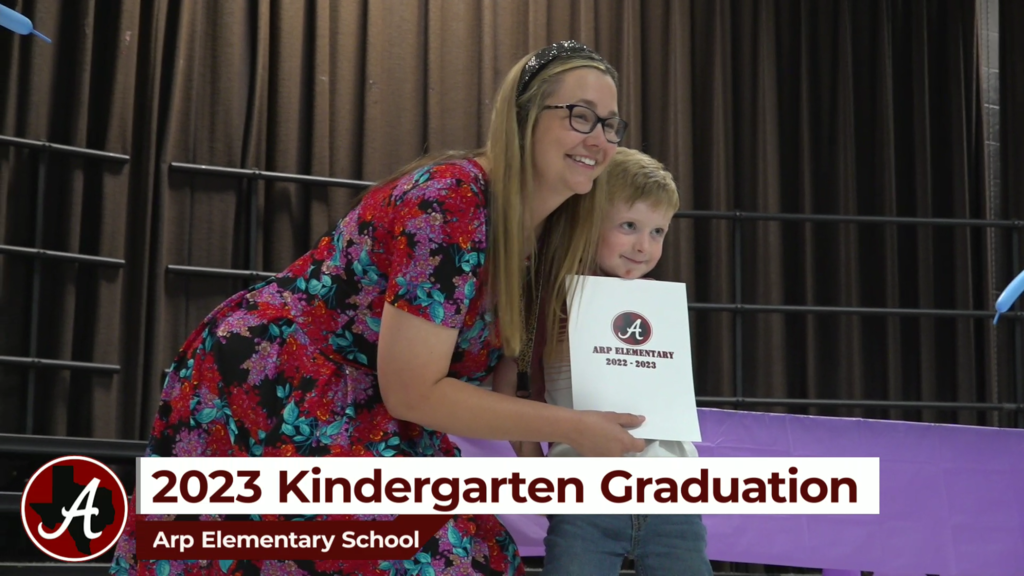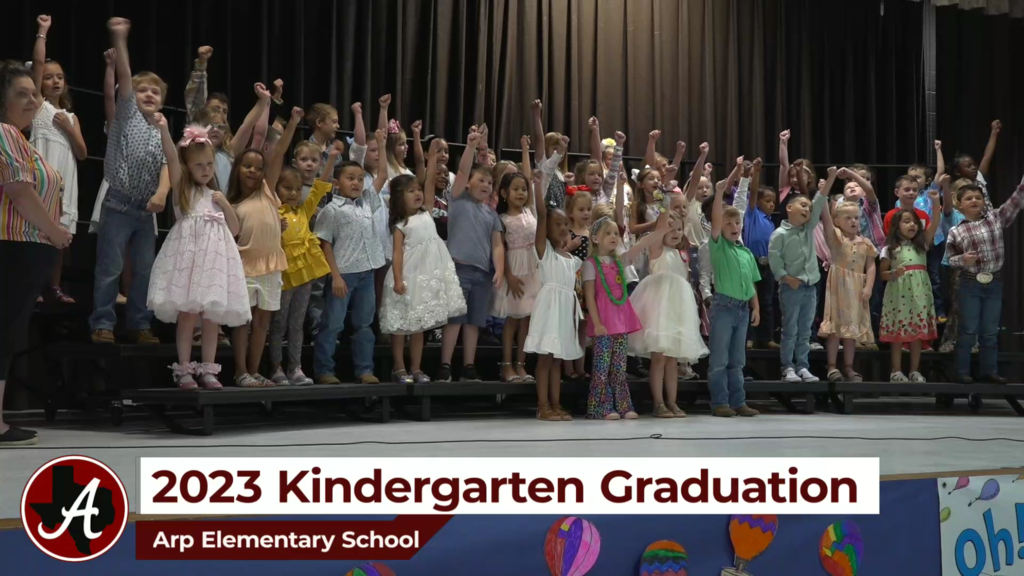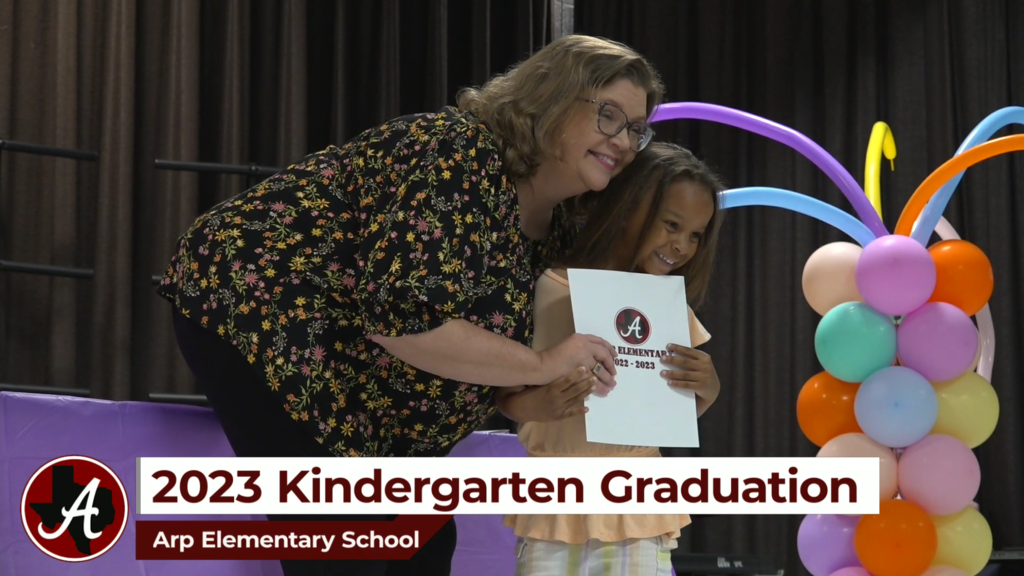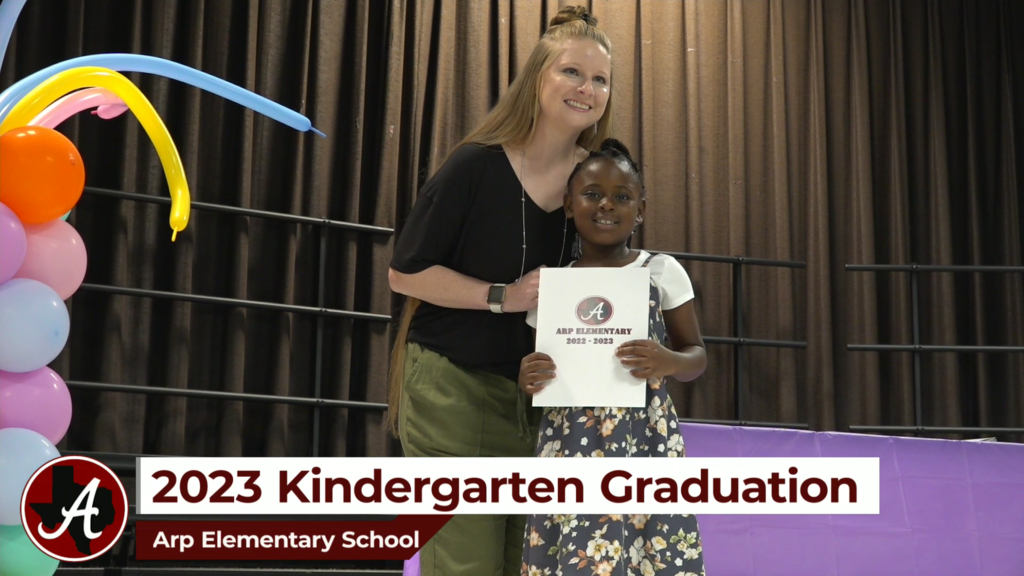 📺WATCH📺: Let's take a fun look back at what is becoming an Arp ISD tradition at our Elementary School. CLICK
https://5il.co/1uw5g
to enjoy Friday's 5th annual water day & splash into summer! It all started in 2018 when Arp Elementary's field day turned into water day.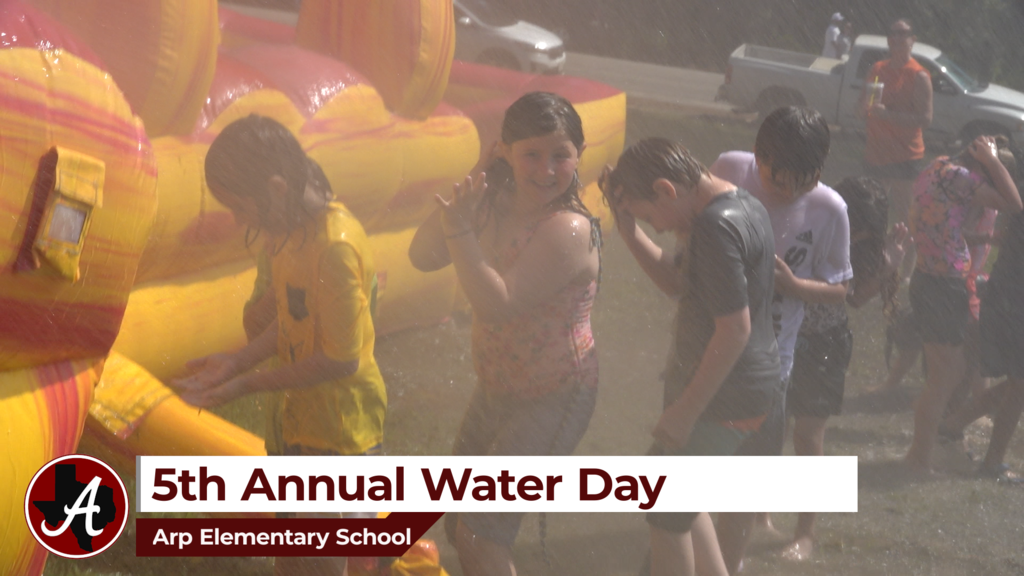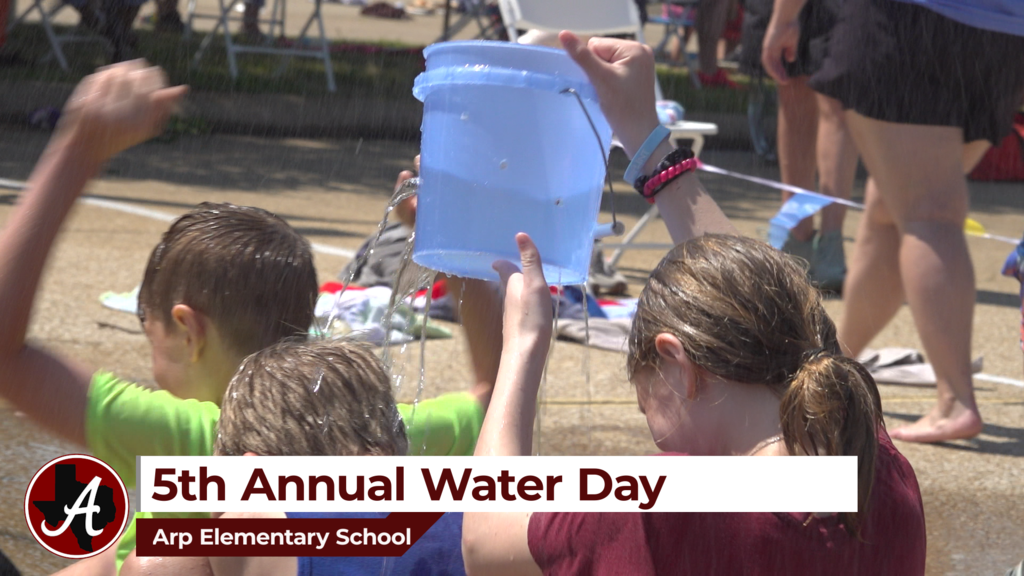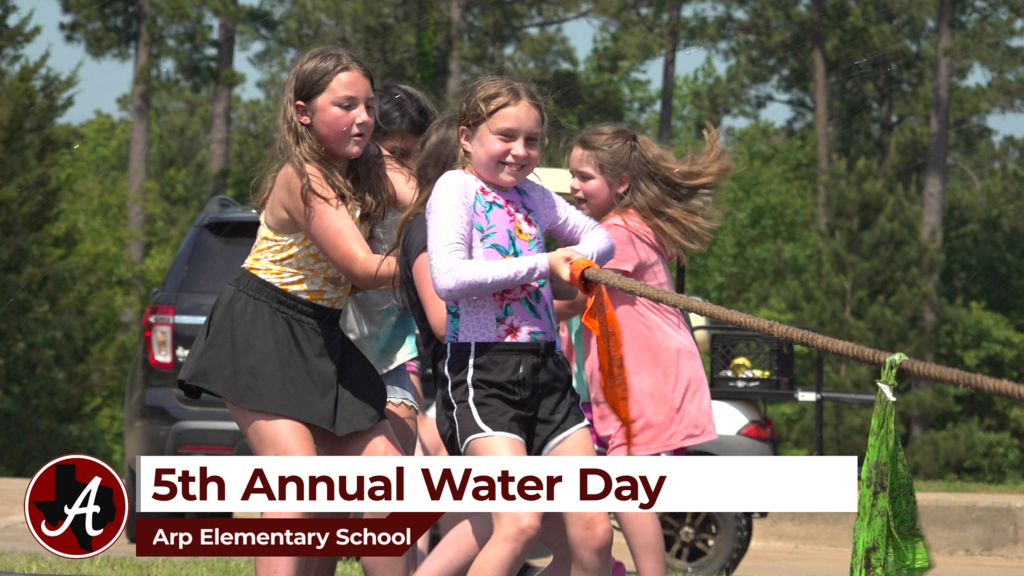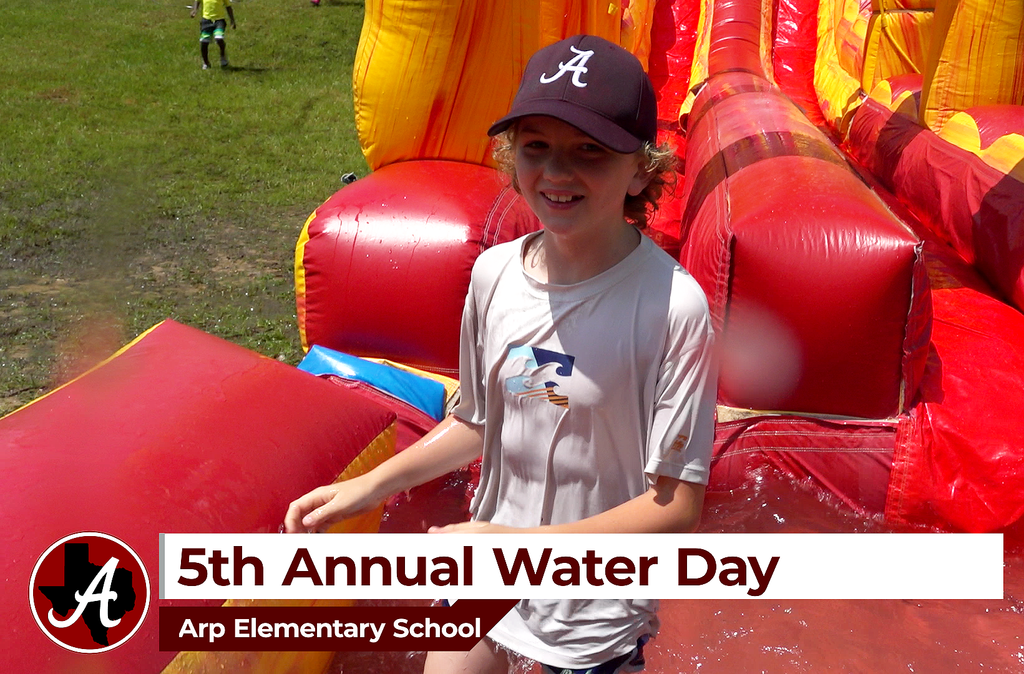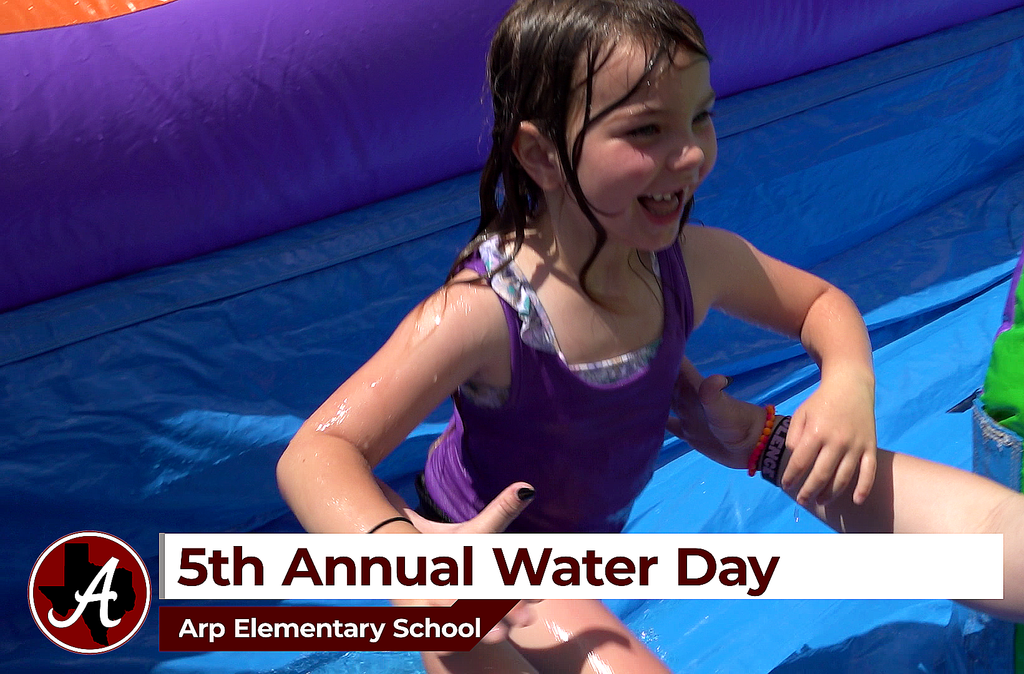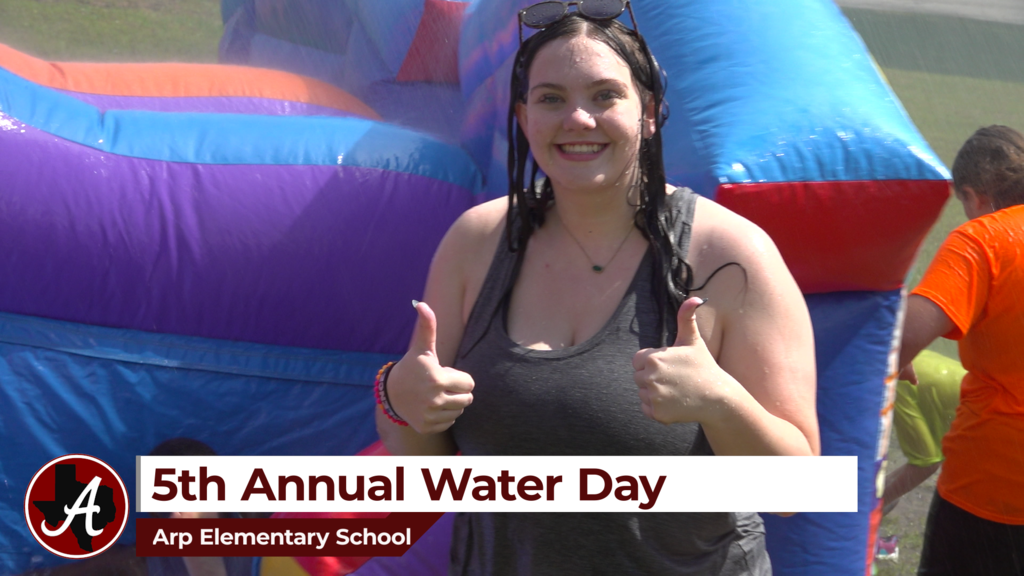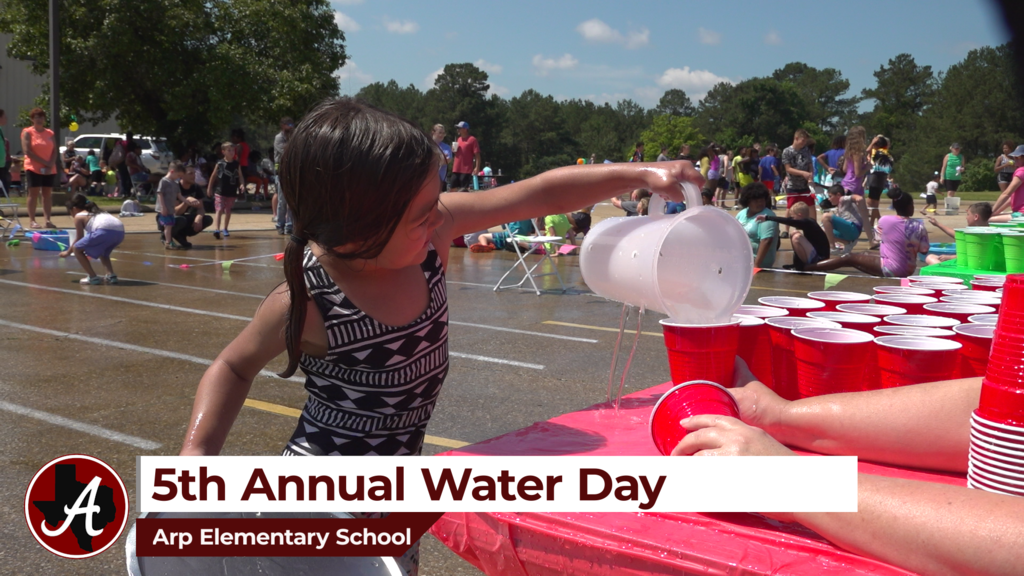 How about a TOP 10 finish at STATE🎣 folks! (Out of 120 schools) With seniors Haley Bryand & Ty Anderson placing 29th out of 203 boats🚤. From 62nd place a year ago as a team to 8th best in all of #THSBA. Way to go 🐅 anglers! #TPND #EATT #bEASTtexas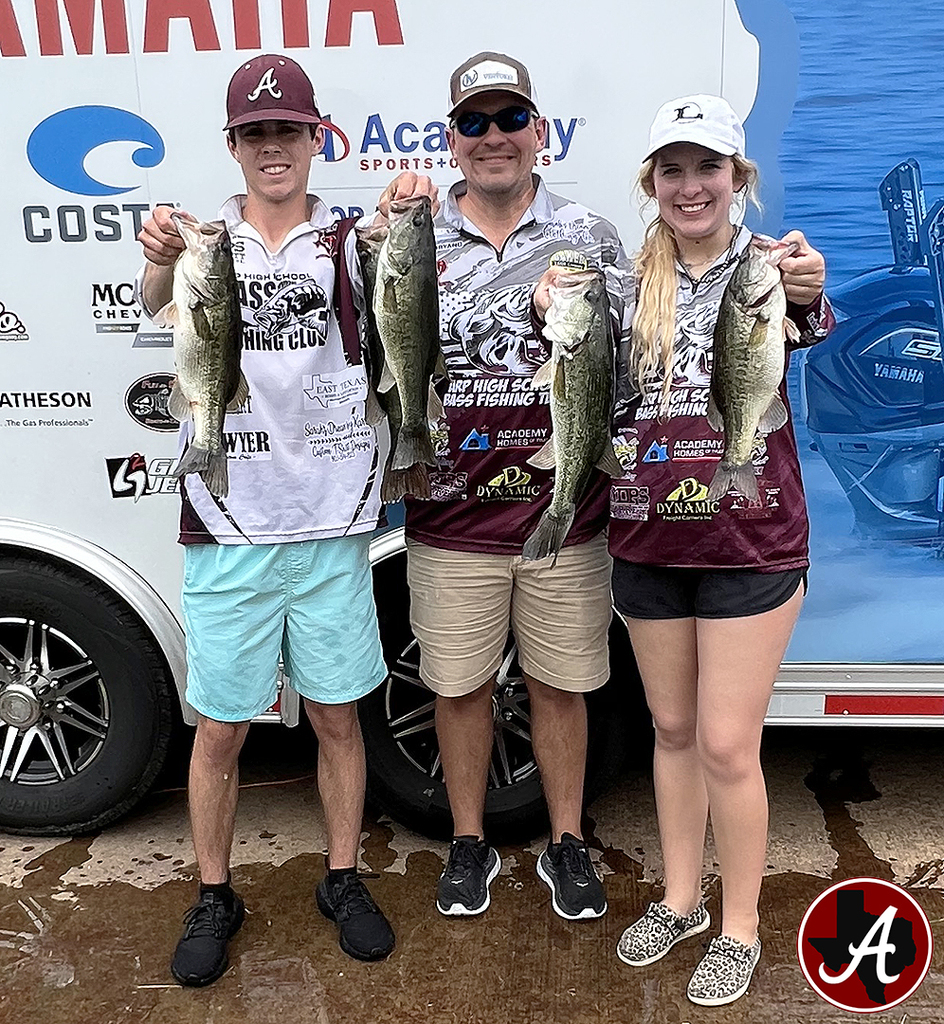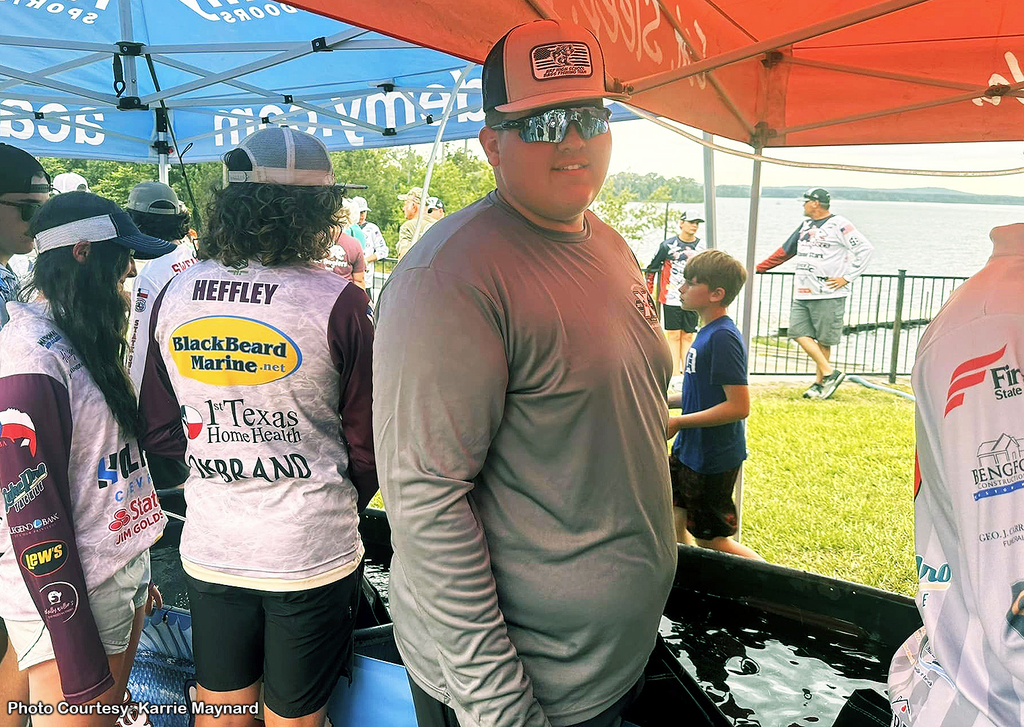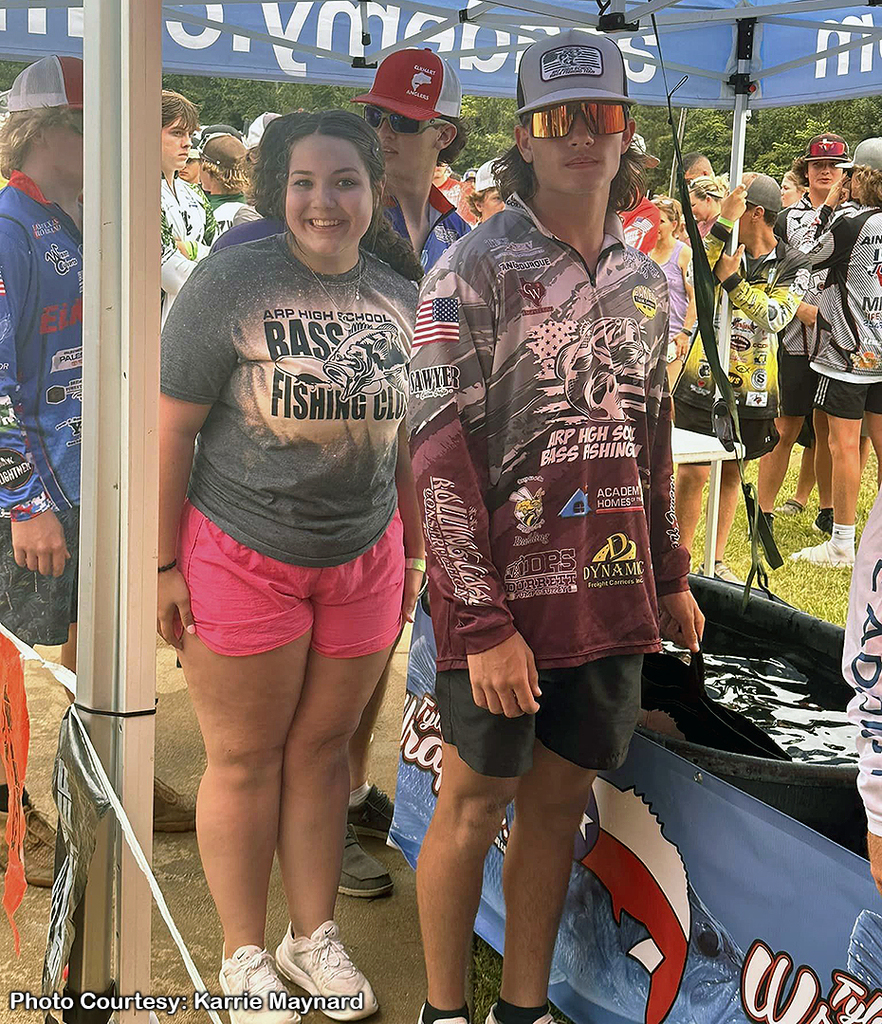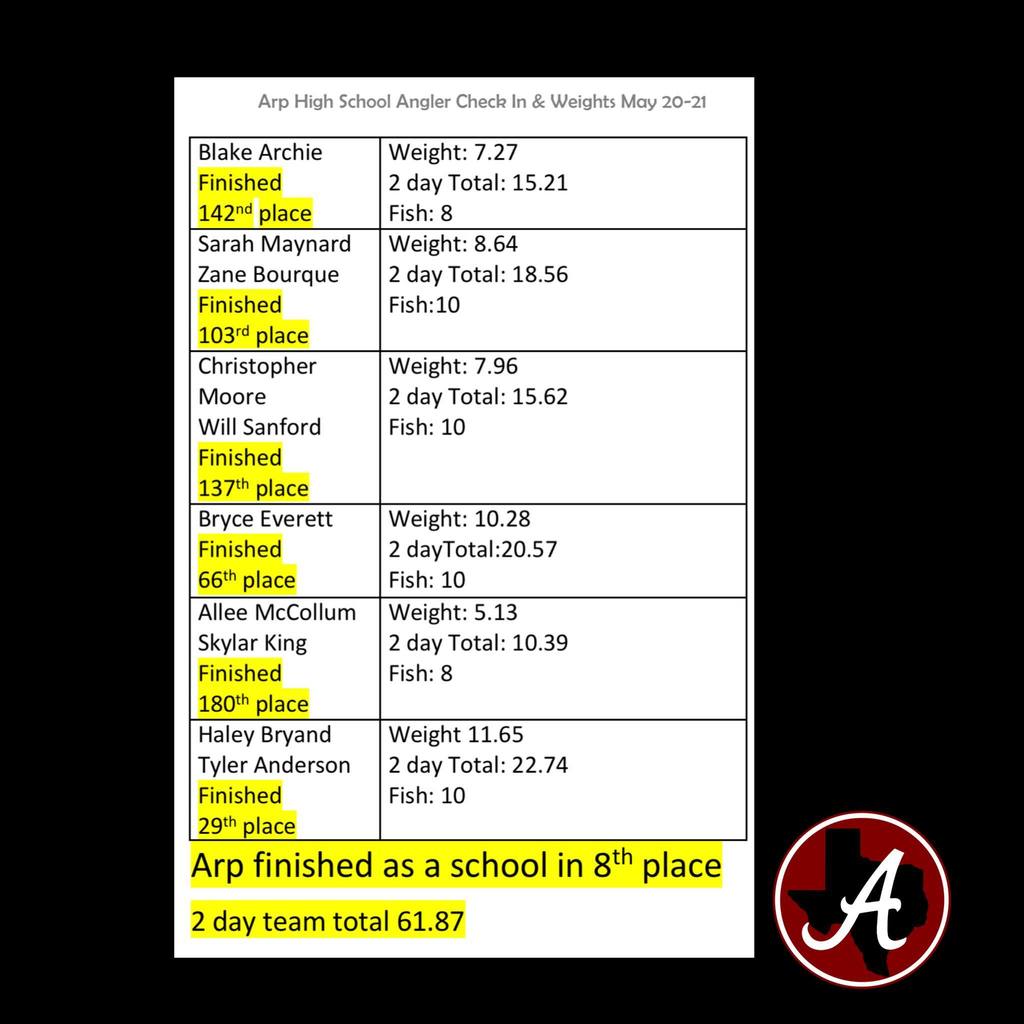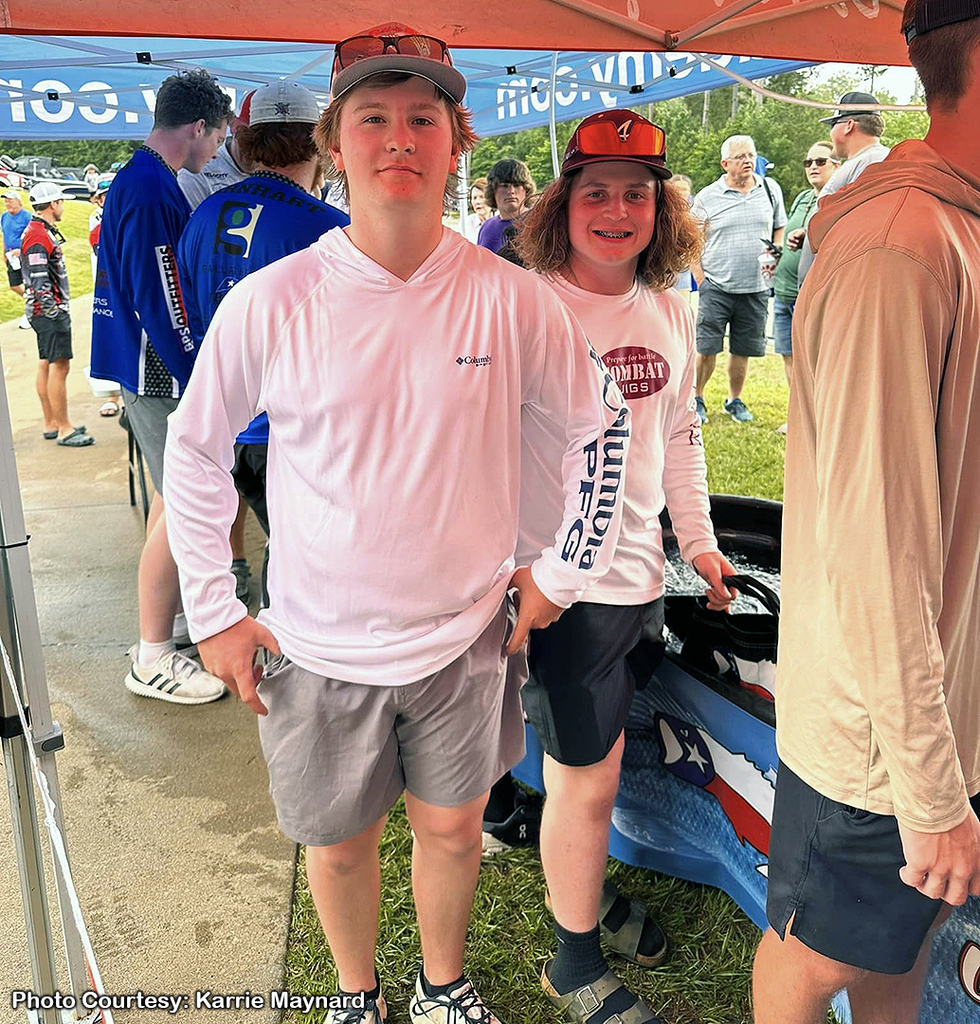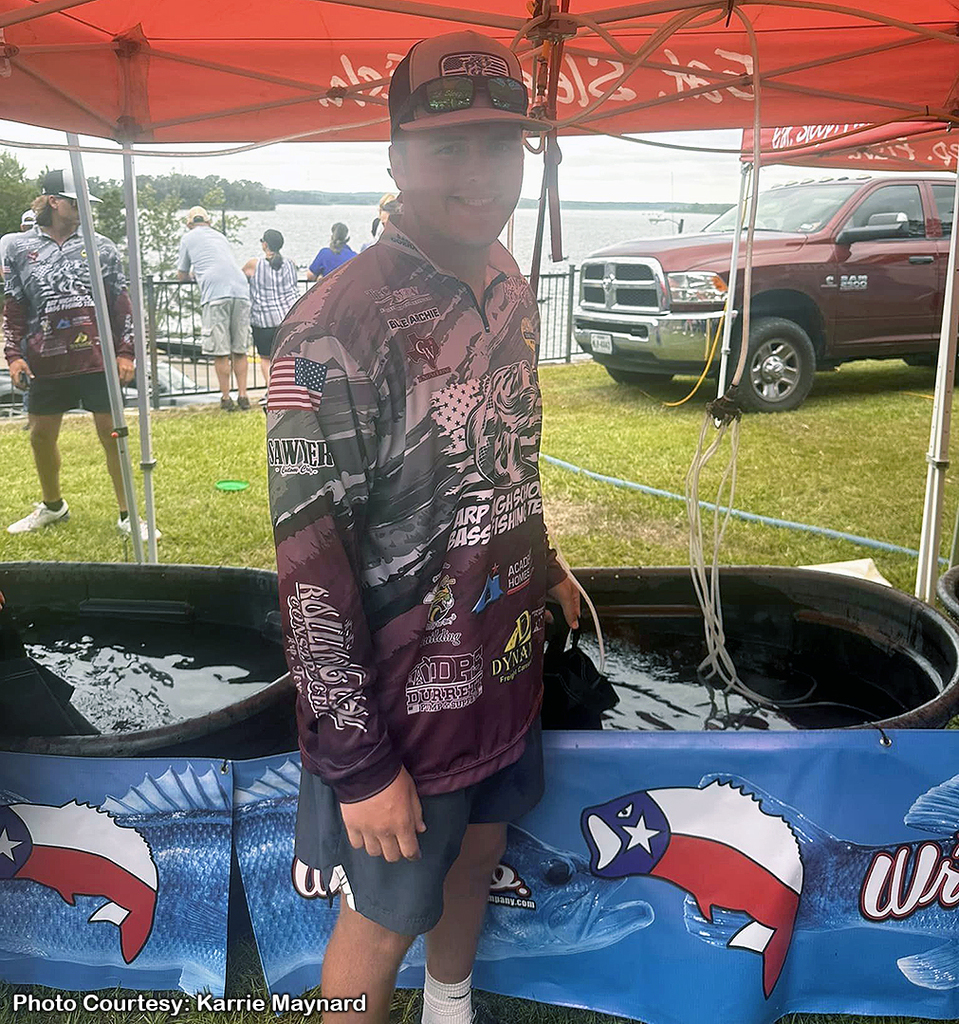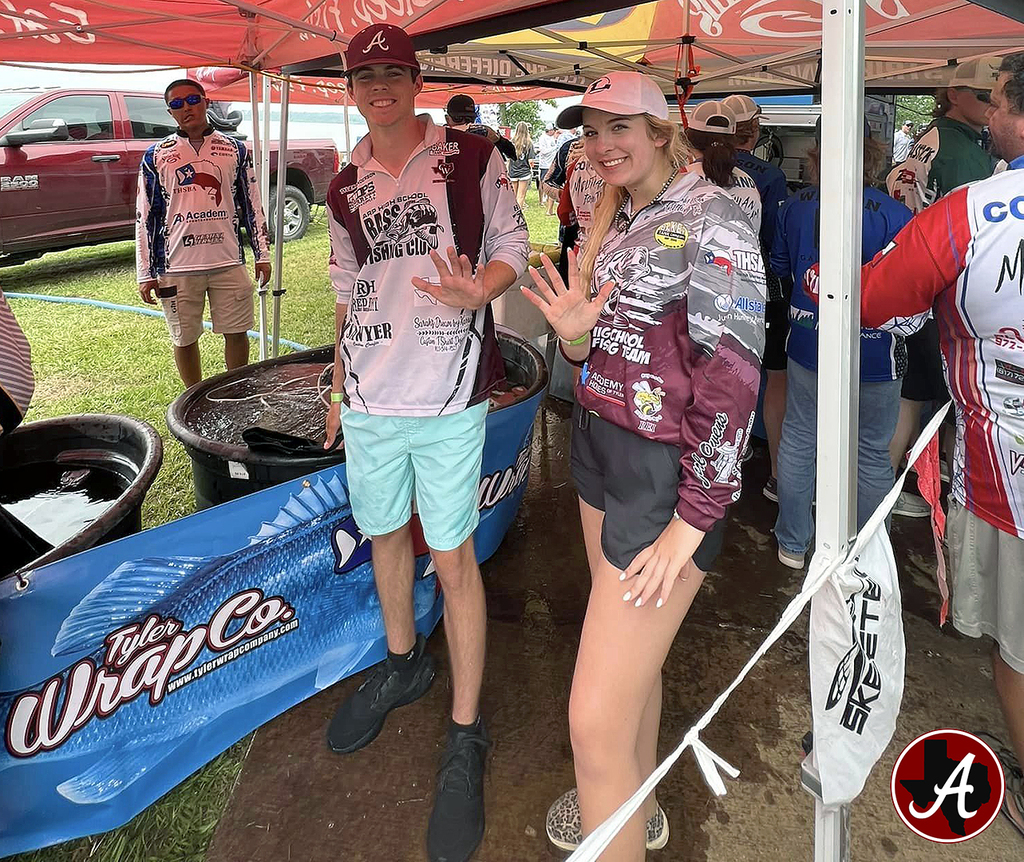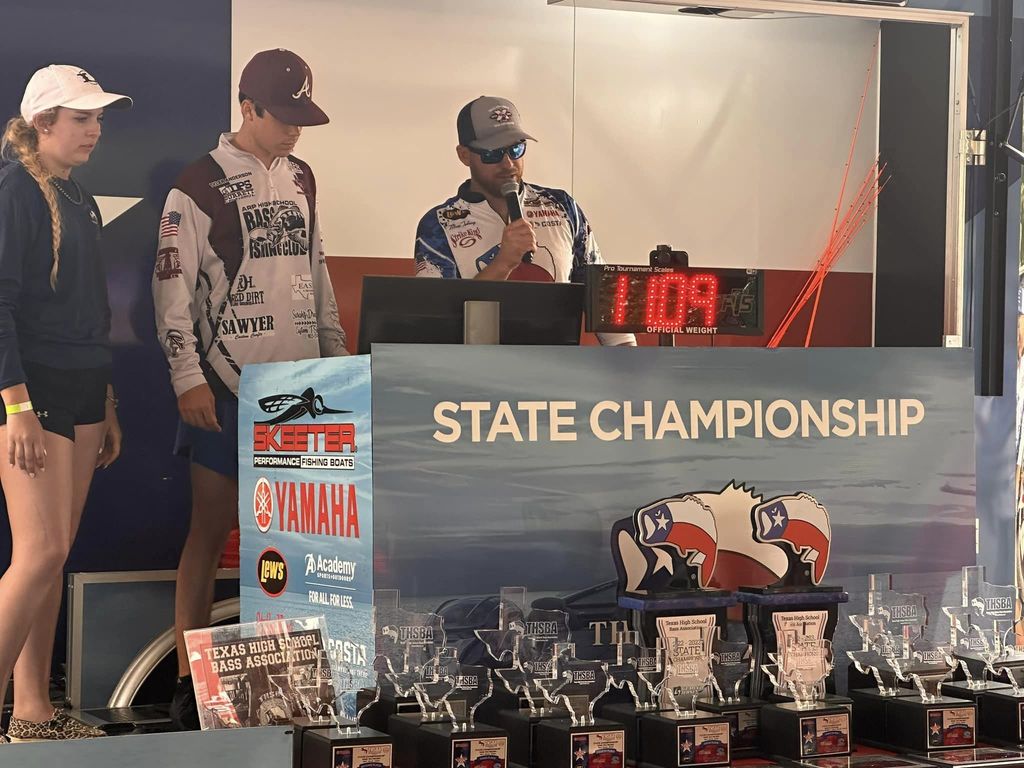 📺WATCH📺: Enjoy Thursday's Arp H.S. senior walk as our class of 2023 gets high fives & more at Arp Elementary. CLICK
https://5il.co/1uo9d
to check it out. #TPND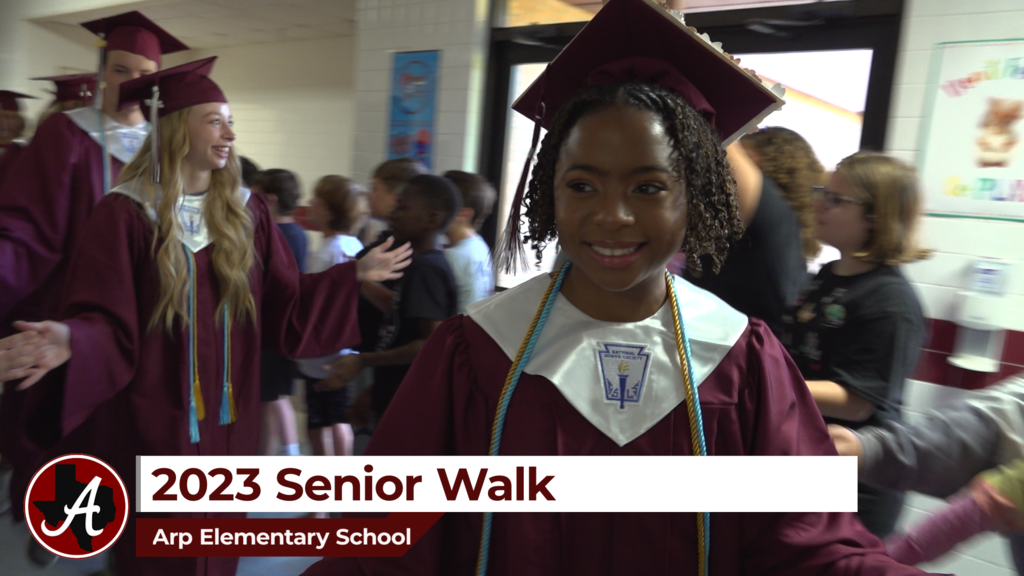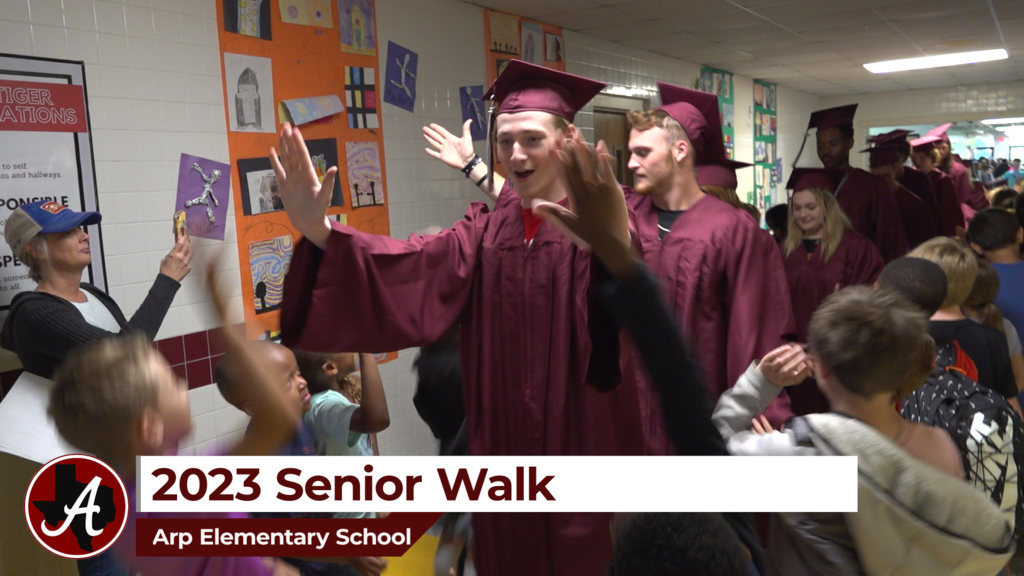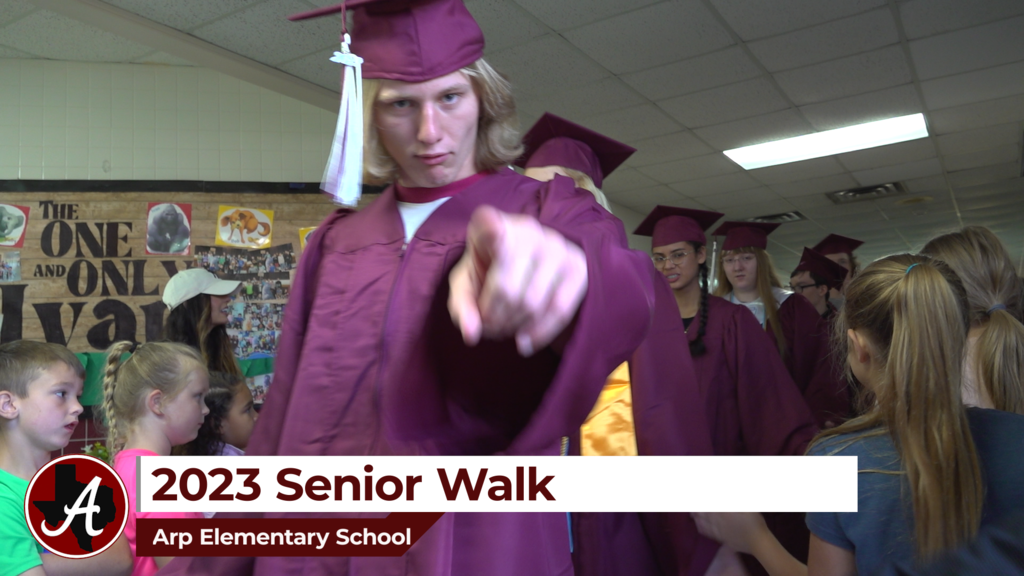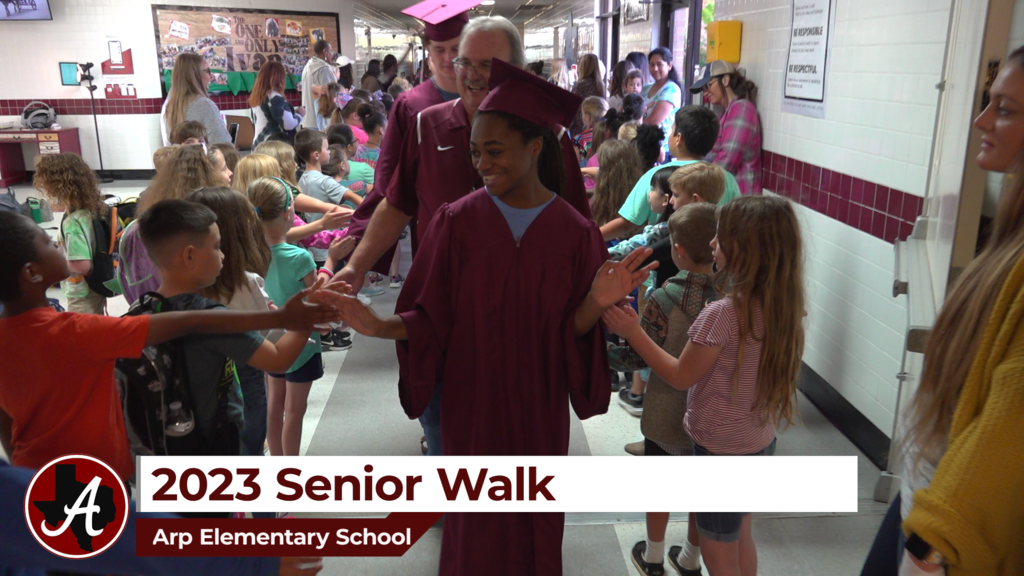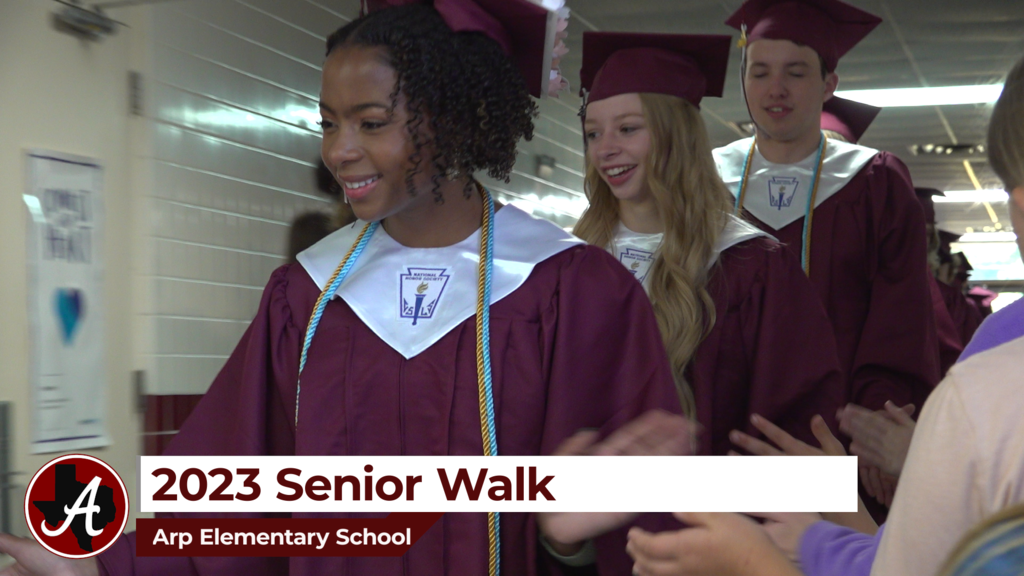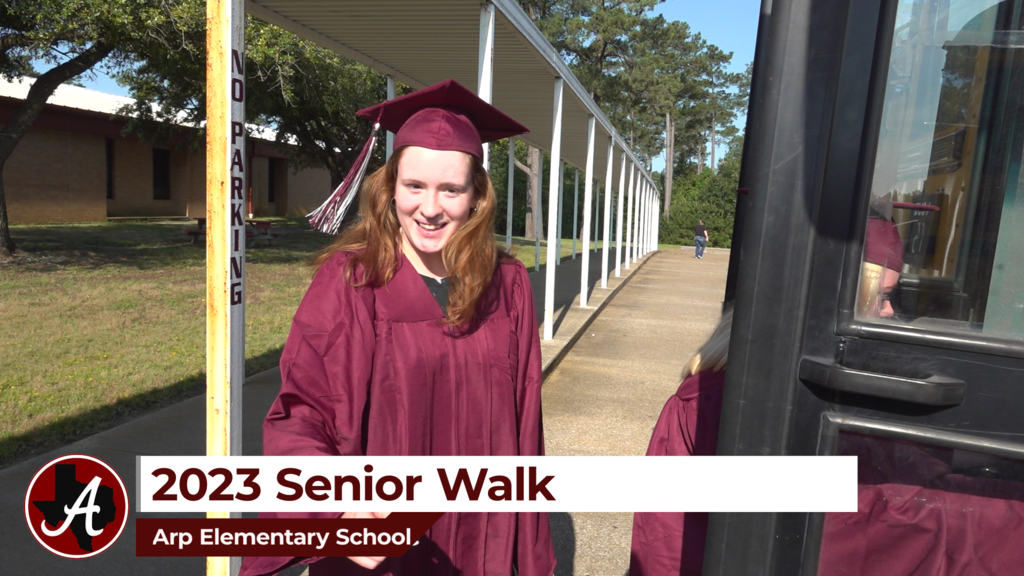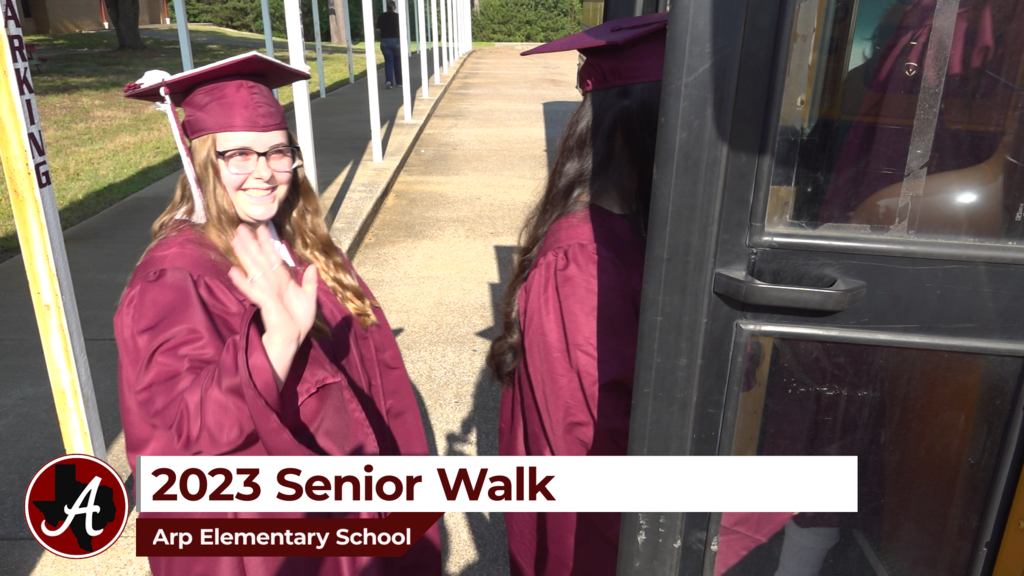 J.H. One Act Play performance of "The Greek Mythology Olympiaganza" is Thursday May 18 at 6:30pm at Arp H.S.'s Clark Wayne Roberts Auditorium. Admission is FREE! Please come support our young student-actors.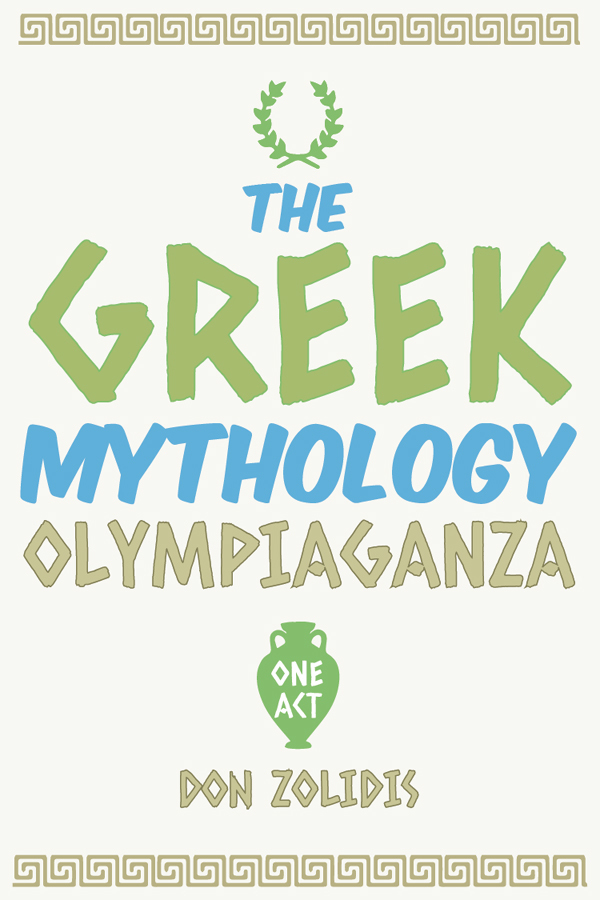 Give her a hand👏 folks! Arp Elementary principal Stephanie Schminkey is getting a promotion within our great school district. CLICK
https://5il.co/1uhrg
to read a letter from our superintendent on Mrs. Schminkey's new role as she will oversee student learning from grades K-8.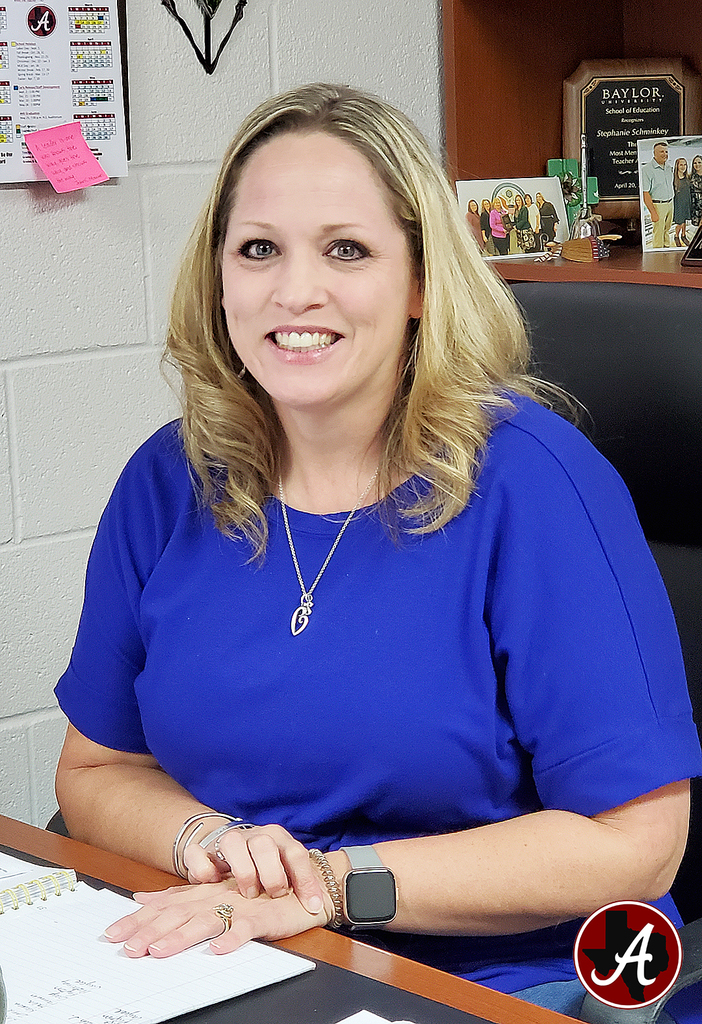 📺WATCH📺: Huge thanks to C-Horse/Collins party animals for bringing their fabulous petting zoo to Arp Elementary Monday. CLICK
https://5il.co/1uep2
to see how much our children enjoyed it. "This is the best day of my life," said one 3rd grader.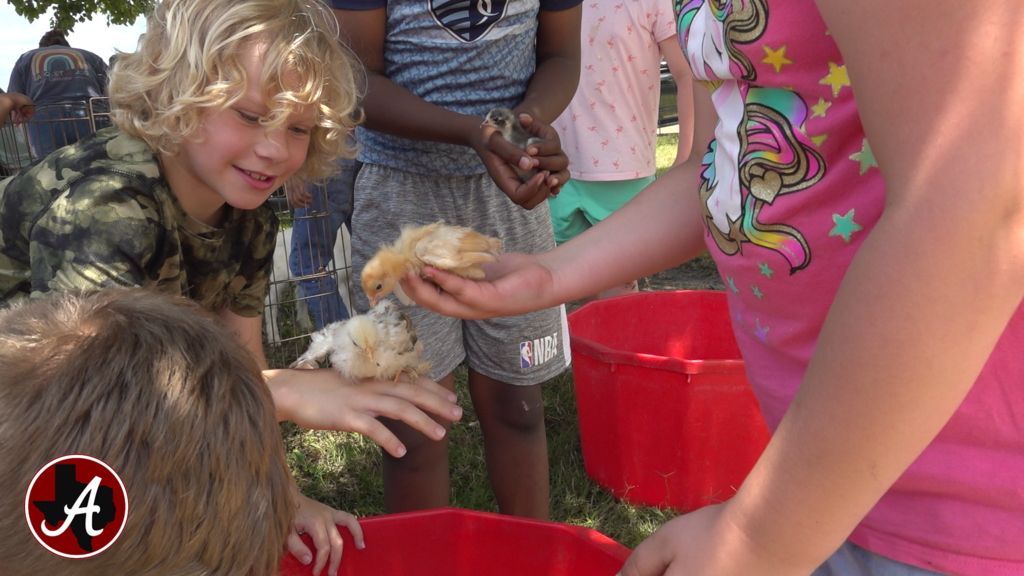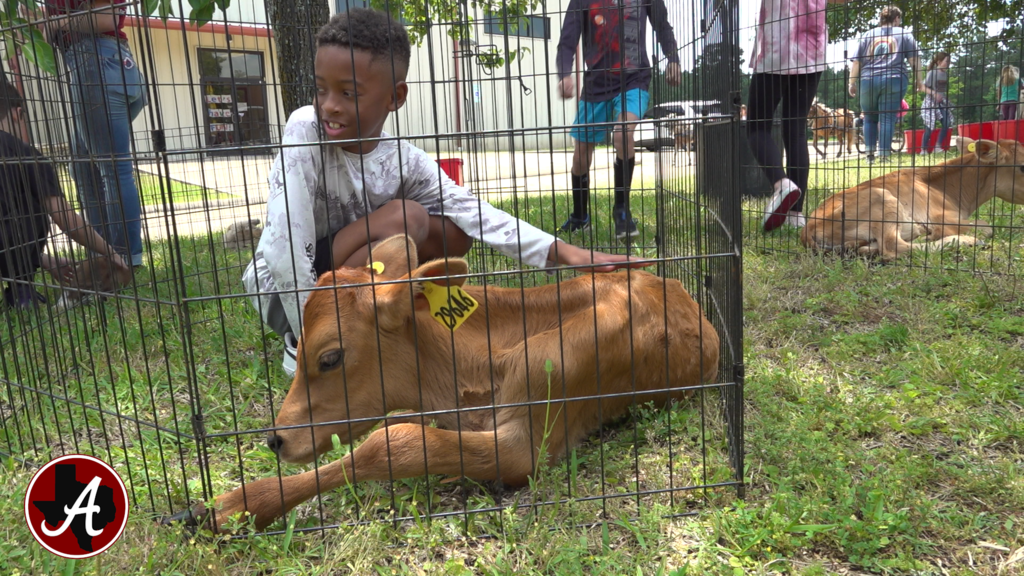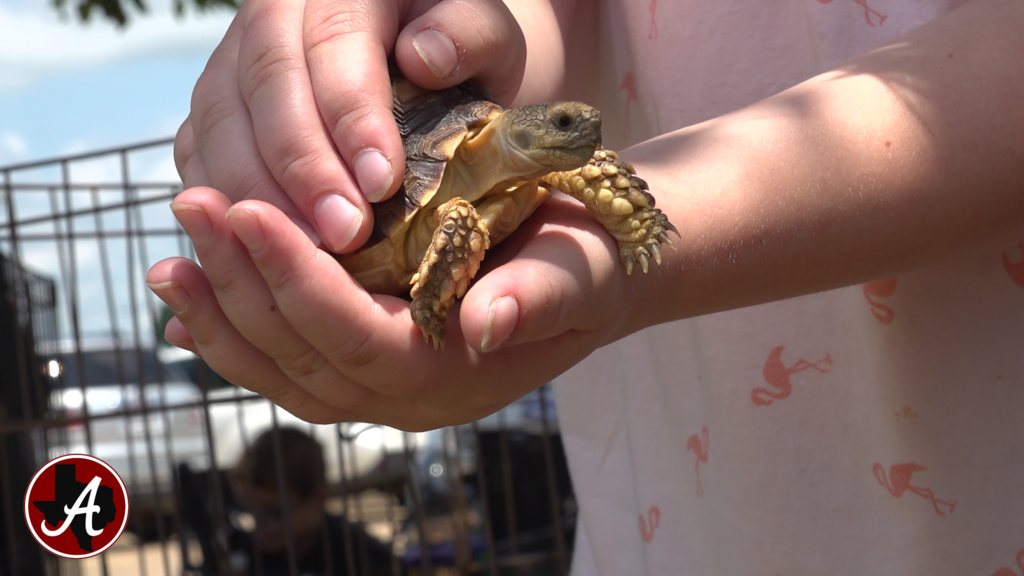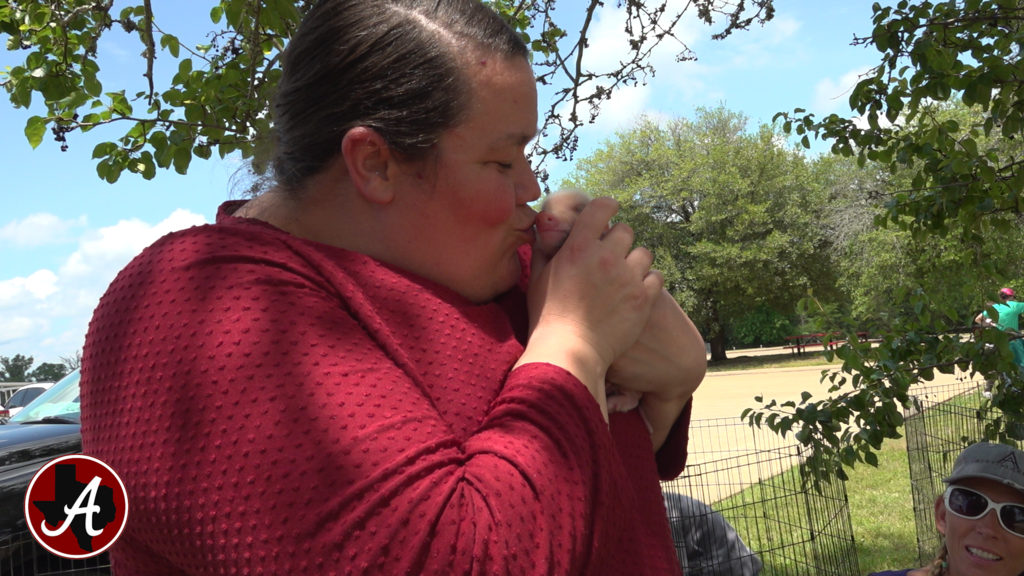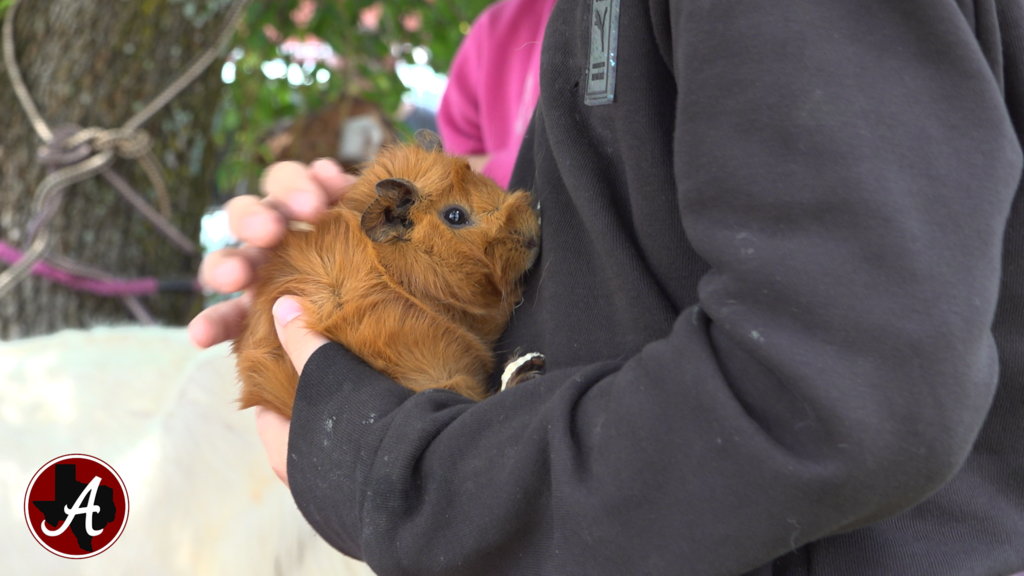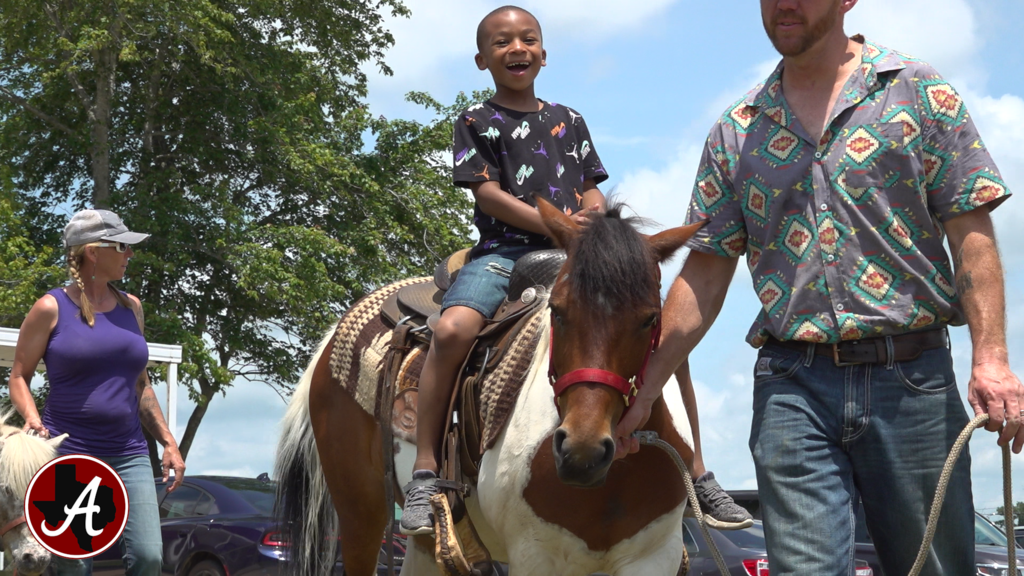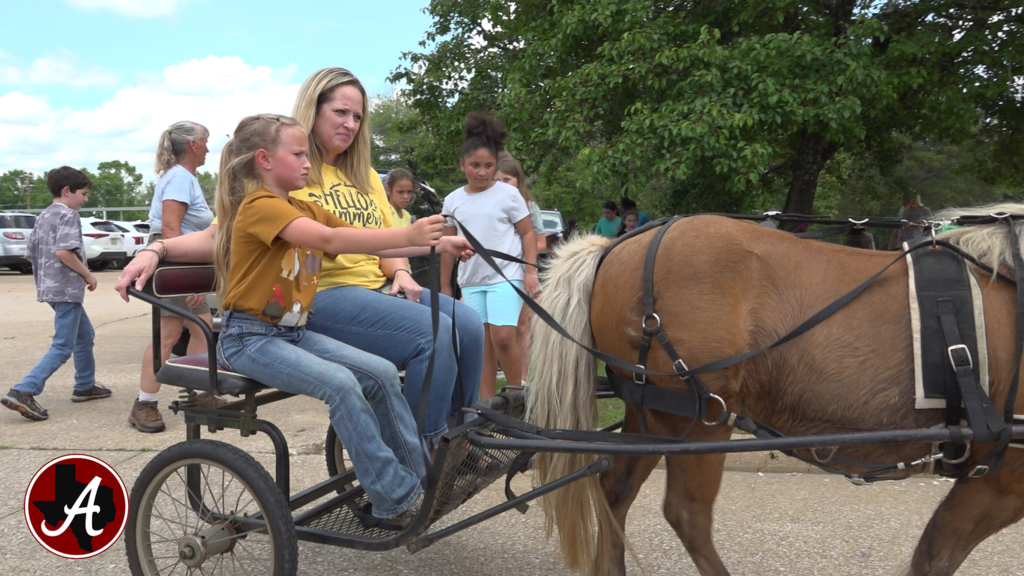 ELEMENTARY PARENTS MARK YOUR CALENDARS PLEASE: Awards from the UIL academic competition in February will be presented next Thursday May 18 during jump start from 7:50am-8:10am at the Arp Elementary Cafetorium. See you then!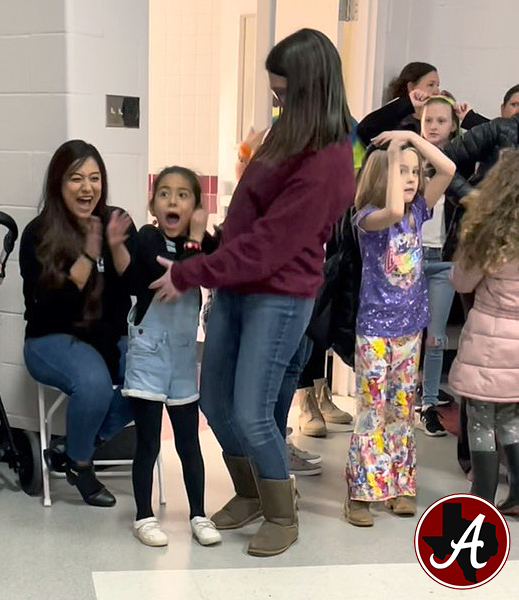 📺WATCH📺: Just before leaving for Frisco to take part in the Dallas Cowboys rookie mini-camp that opened Thursday, Arp ISD alum DeMarvion Overshown left our young Tigers at Arp Elementary with some fabulous memories. 📺CLICK
https://5il.co/1u4s2
TO SEE📺 just how much fun our kids had when he made a surprise visit to them Tuesday.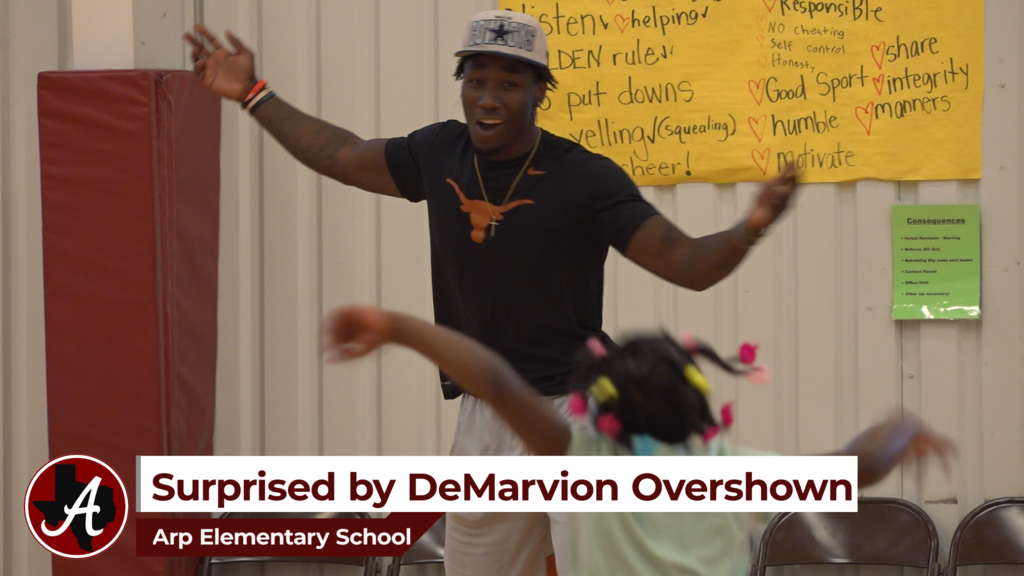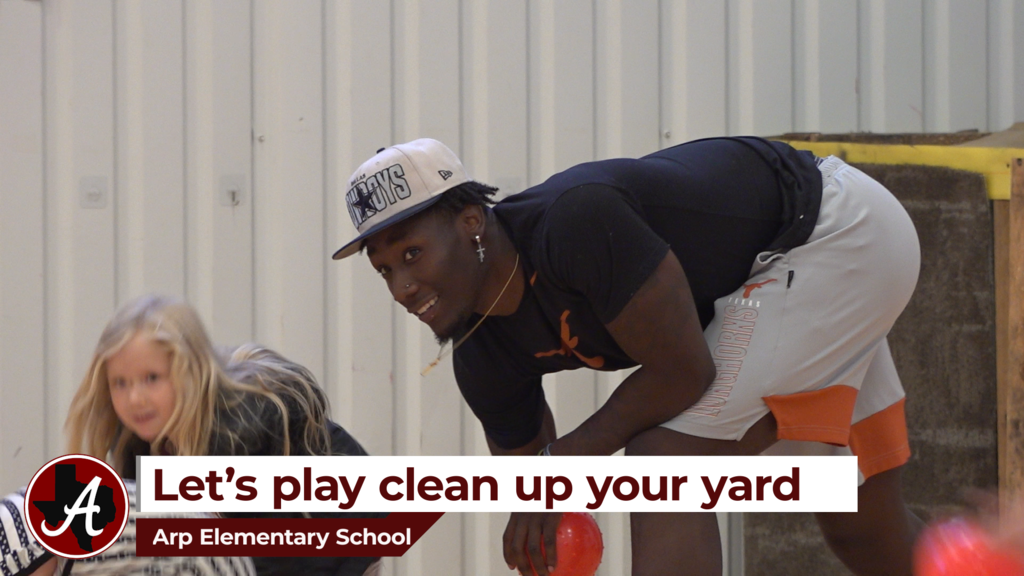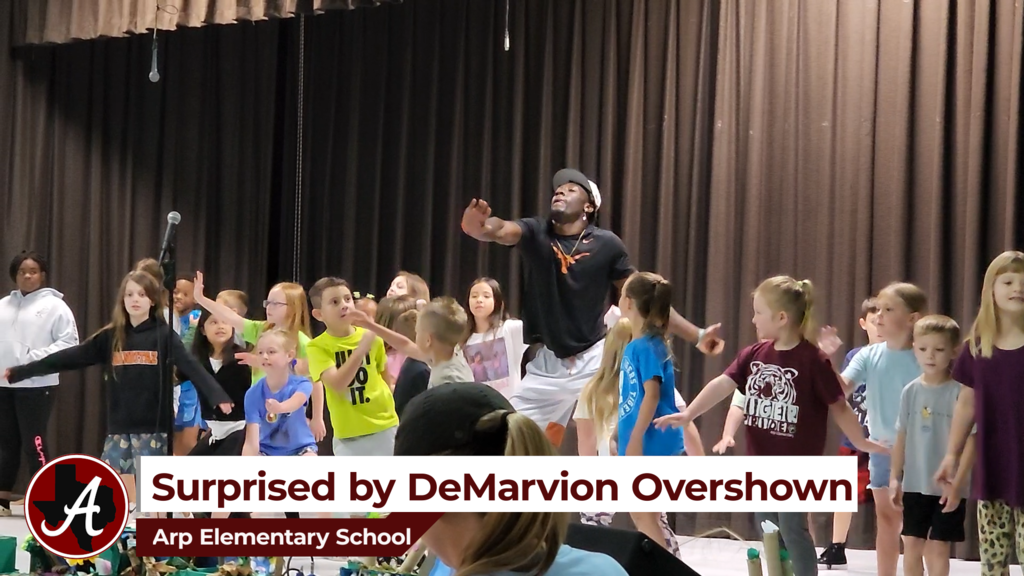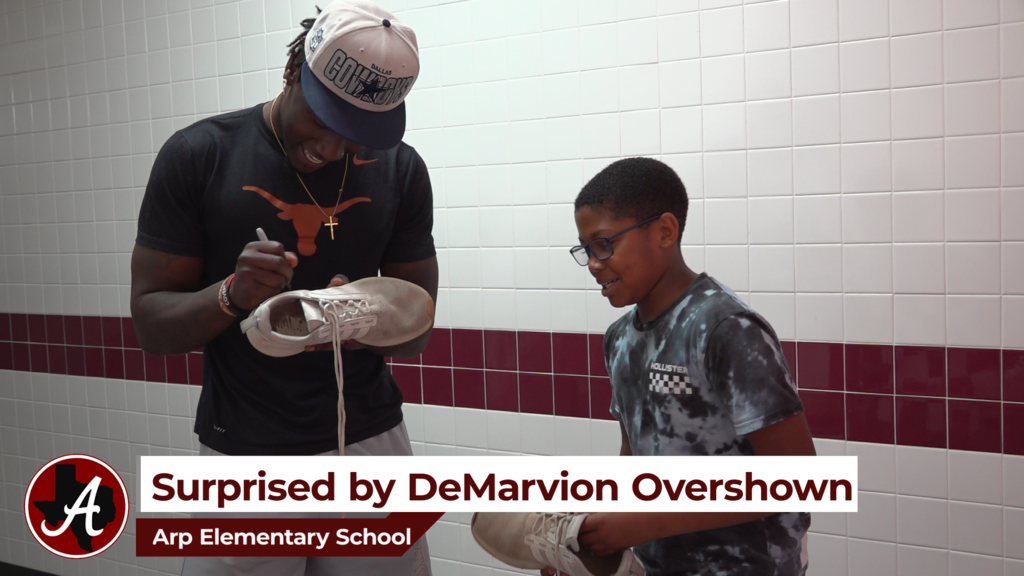 This what our teachers walked into Monday & Tuesday morning in our Arp H.S. teacher workroom as our Arp H.S. principal, the school district, & GoLden GirLs GLitZ treated us for Teacher Appreciation Week. "Happy Teacher Appreciation Week! I want you to know I appreciate each and everyone of you. Our students are fortunate to have great people influencing them daily," said Arp High School principal Mike Miller. Massive thanks to GoLden GirLs GLitZ who also took cookie & pastry trays to Arp Elementary School & Arp Jr. High Tuesday.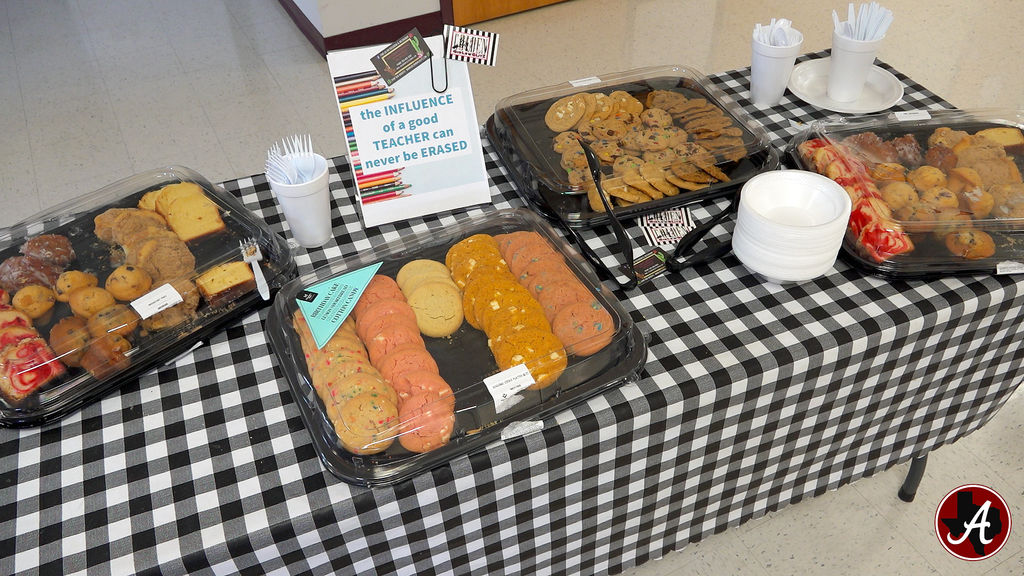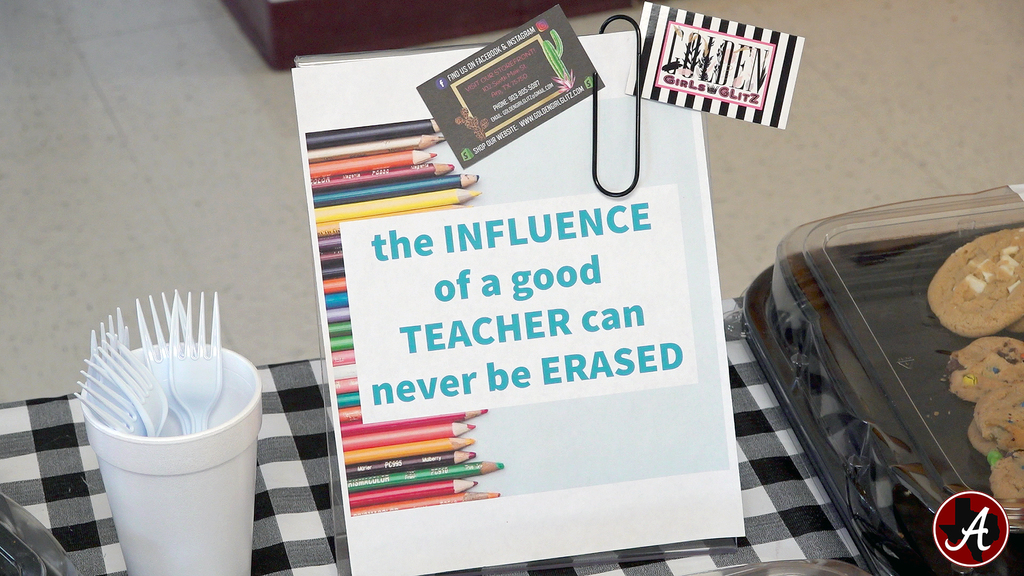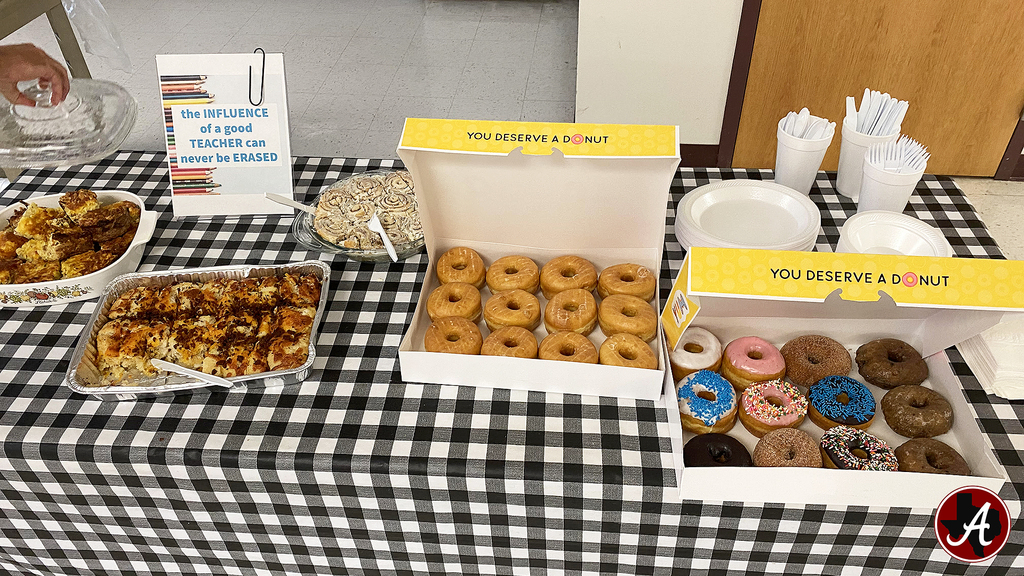 Arp FFA & Ag students' families, and community supporters: Please join us this Thursday May 11 for the annual end of the year Arp FFA Banquet. Meal starts at 6:00pm at the Arp H.S. commons with awards ceremony at 7:15pm at Clark Wayne Roberts Auditorium.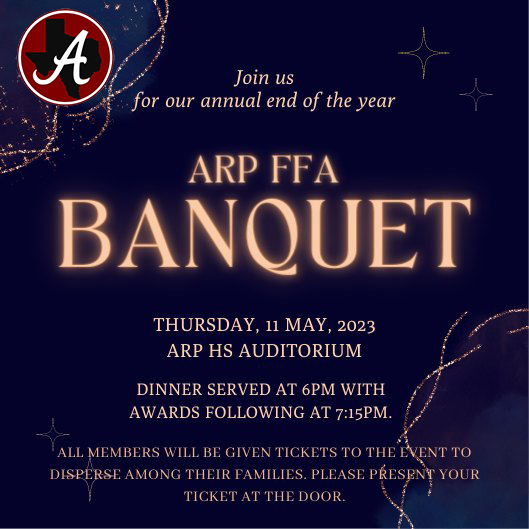 This could be the best $15 you'll ever spend. Arp H.S. One Act Play pasta dinner, performance, and awards Tuesday May 9. Dinner - 5:00pm Performance of "By the Bog of Cats" - 6:30pm Awards Ceremony - 7:30pm Enjoy it all for just $15, or dinner only for $12, or show & awards only for $5. Email
danieller@arpisd.org
for advance tickets or simply pay at the door. All proceeds of this fundraiser helps our theatre department.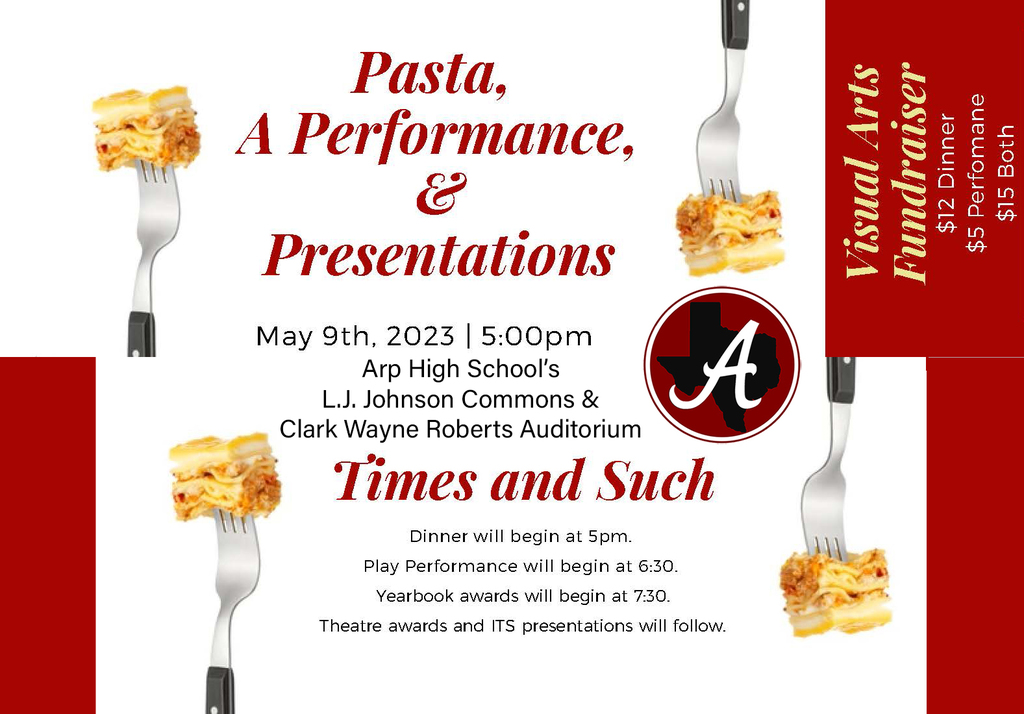 📺WATCH📺: Arp J.H. fun day was a big time success Friday & certainly tired out the 8th graders. CLICK
https://5il.co/1twd4
to see for yourself.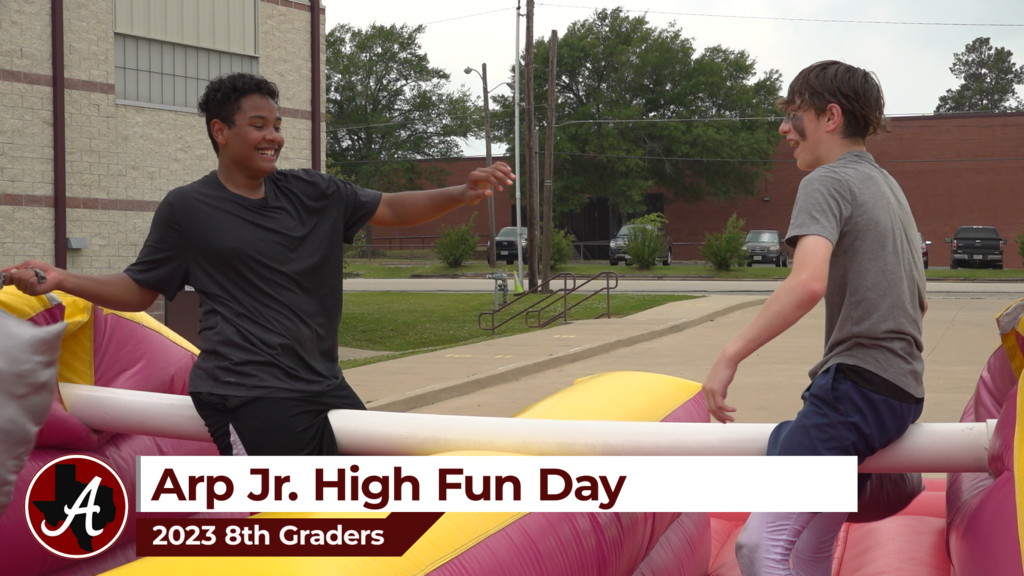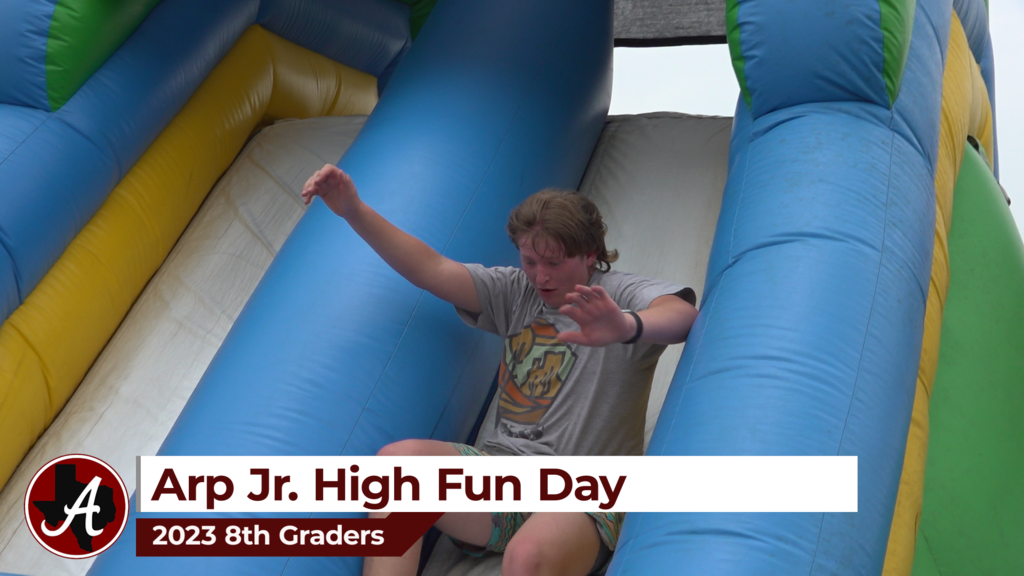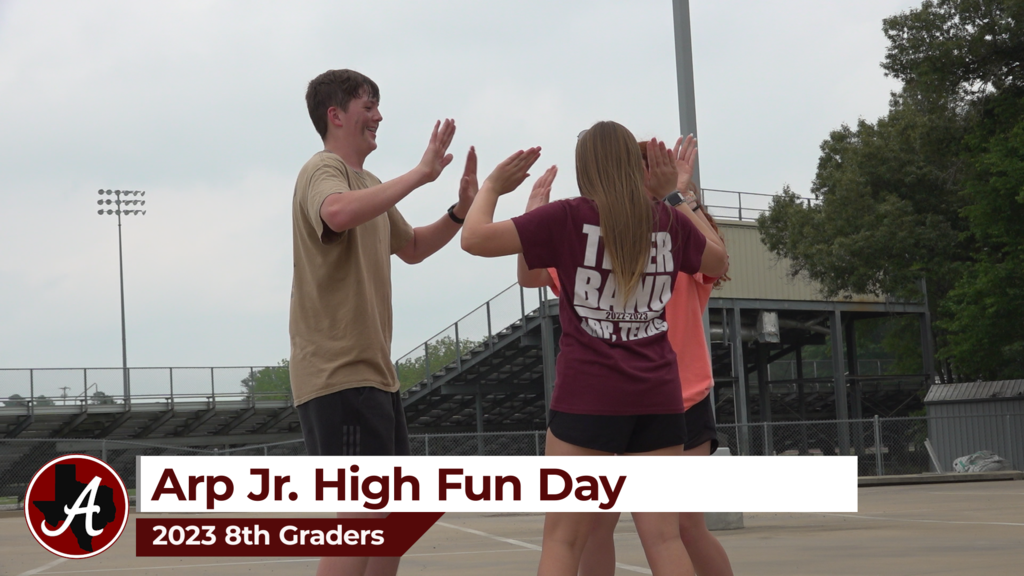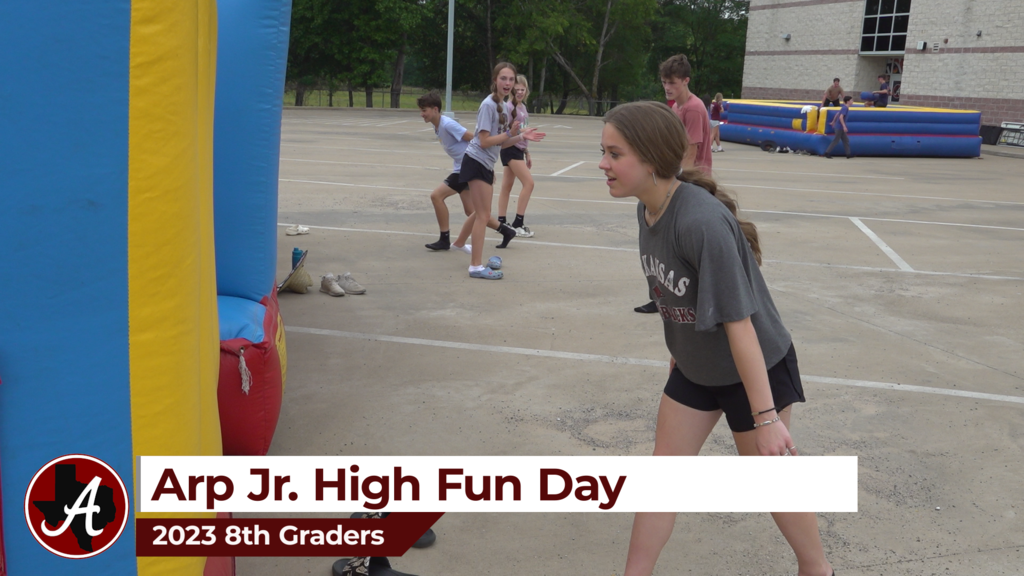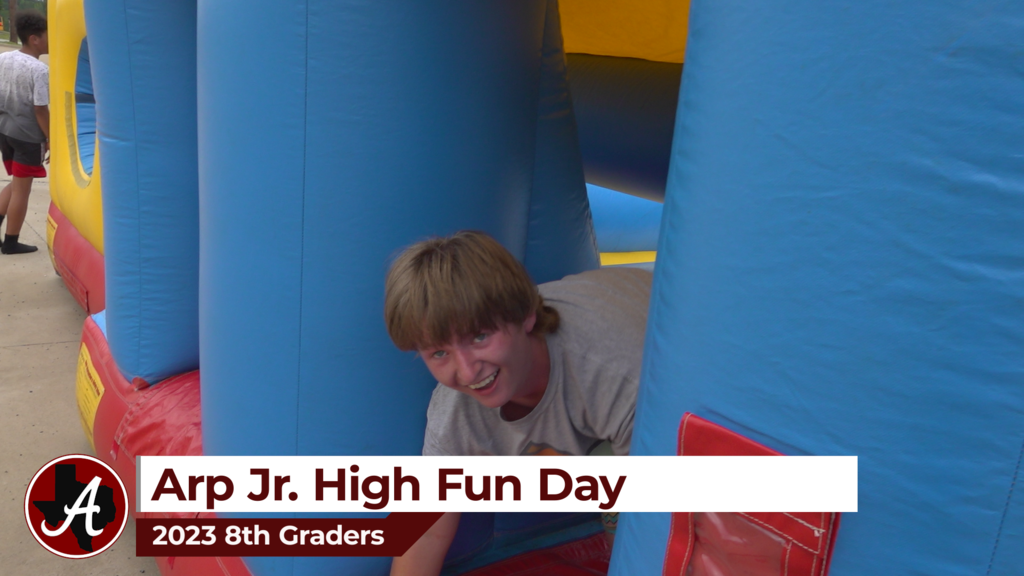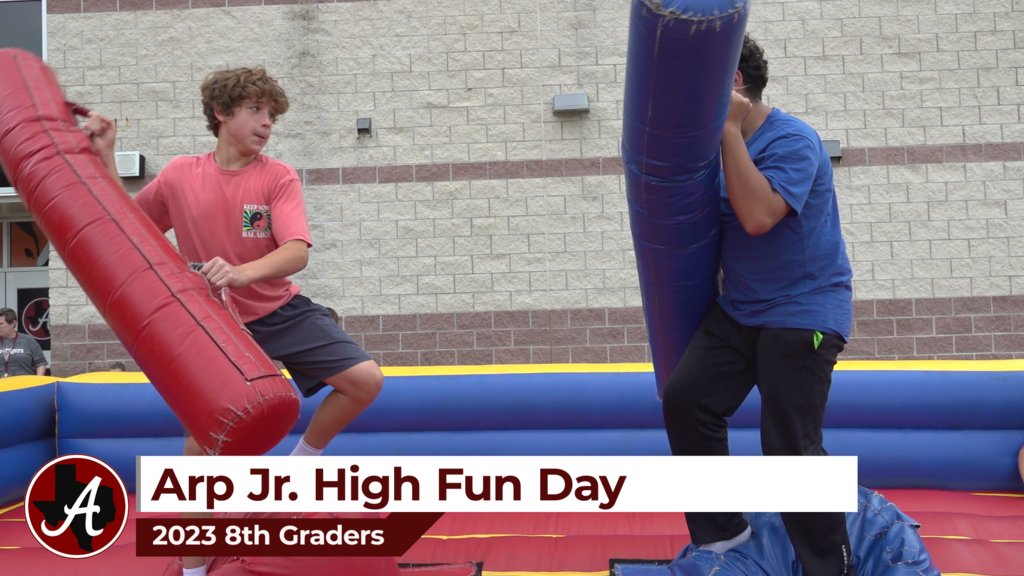 Mark your calendars folks: Come & enjoy the Arp H.S. & J.H. Bands Spring Concert on Tuesday May 16 at 6:30pm at Arp H.S.'s Clark Wayne Roberts Auditorium. See you then!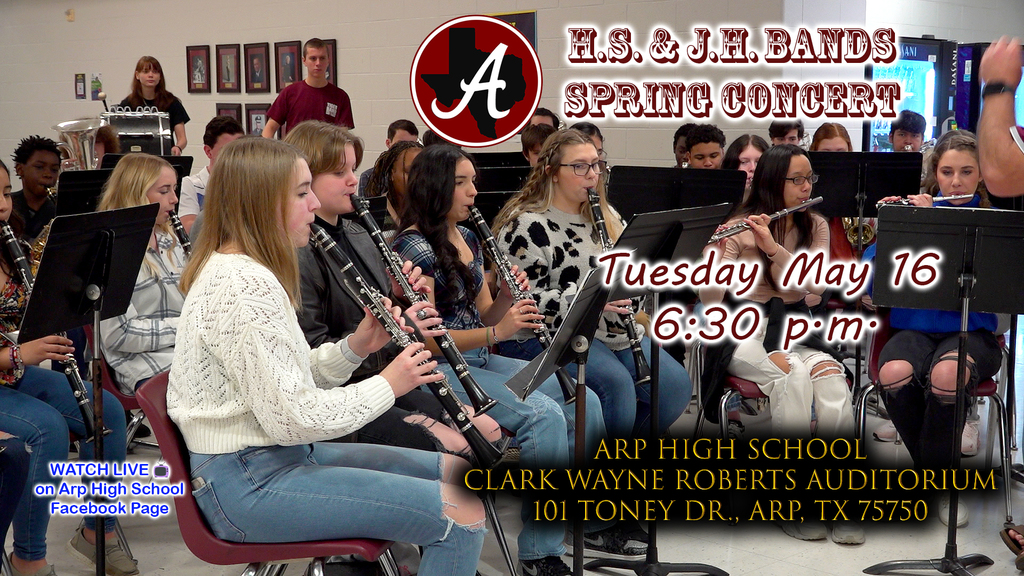 Way to go Thirsdei!!! Arp H.S. Junior Thirsdei Legg won an Exemplary Medal for her artwork at the State VASE Visual Arts Scholastic Event in San Marcos Saturday.