Many of you have asked for it, so here it is: The 2022 Arp Tigers JV & J.H. Football schedules are now available. CLICK
https://5il.co/1ava3
#TPND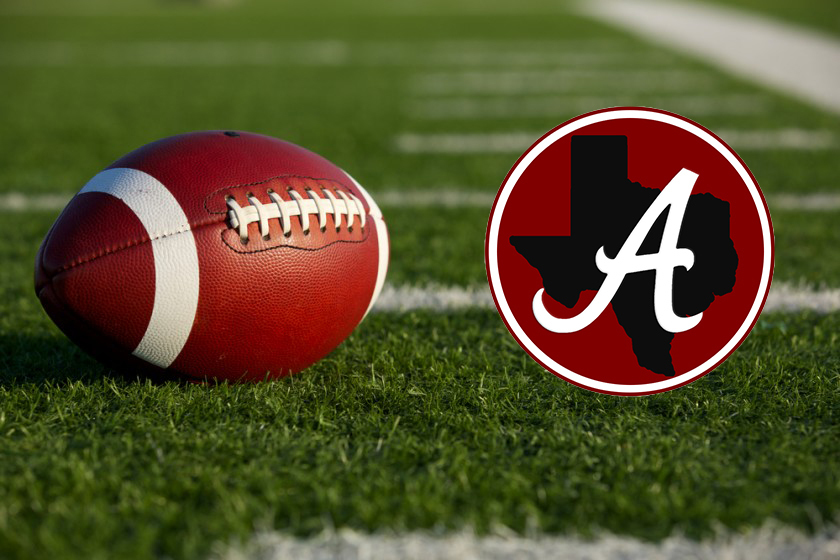 📺VIDEO📺: Senior Walk 2022: Check out our soon to be graduates walk through our Elementary & Jr. High campuses Thursday morning in their caps & gowns. CLICK
https://5il.co/1atr4
TO WATCH as our seniors were congratulated by our younger Tigers🐅 as well as our faculty & admins.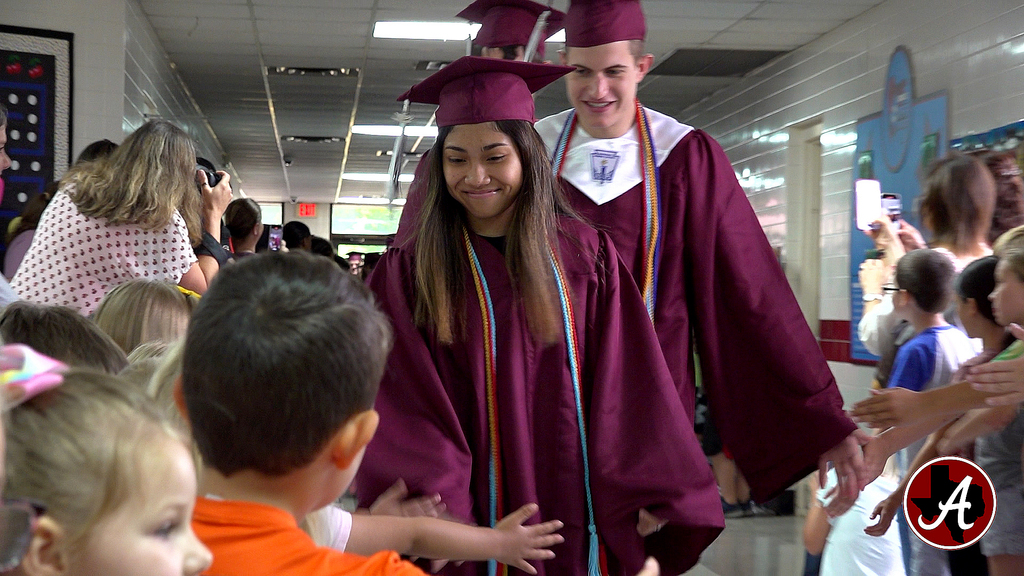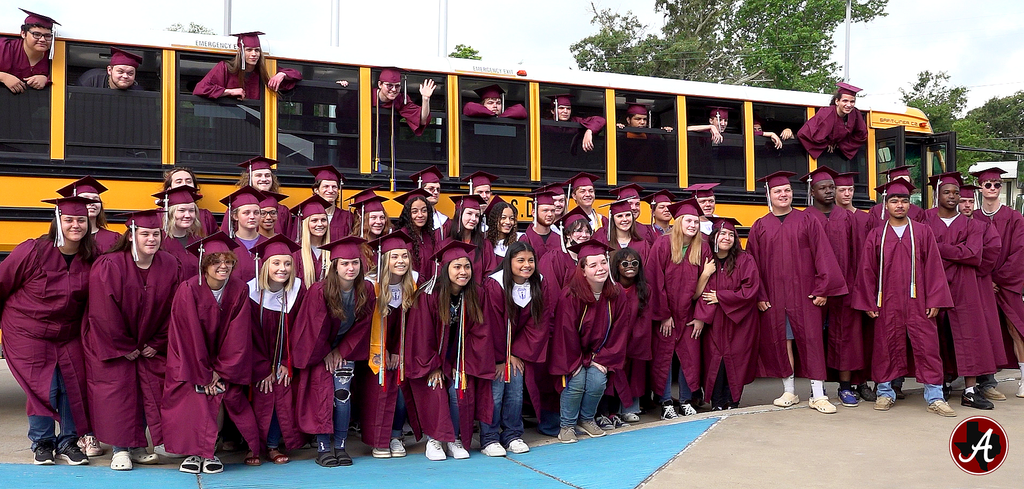 ICYMI: Check out our 2022 Arp Jr. High Awards Ceremony in its entirety. 📺CLICK
https://bit.ly/39y0aMH
TO WATCH📺 the broadcast that was livestreamed on the Arp Jr. High Facebook page Wednesday morning. Congratulations to all our students that were recognized. #TPND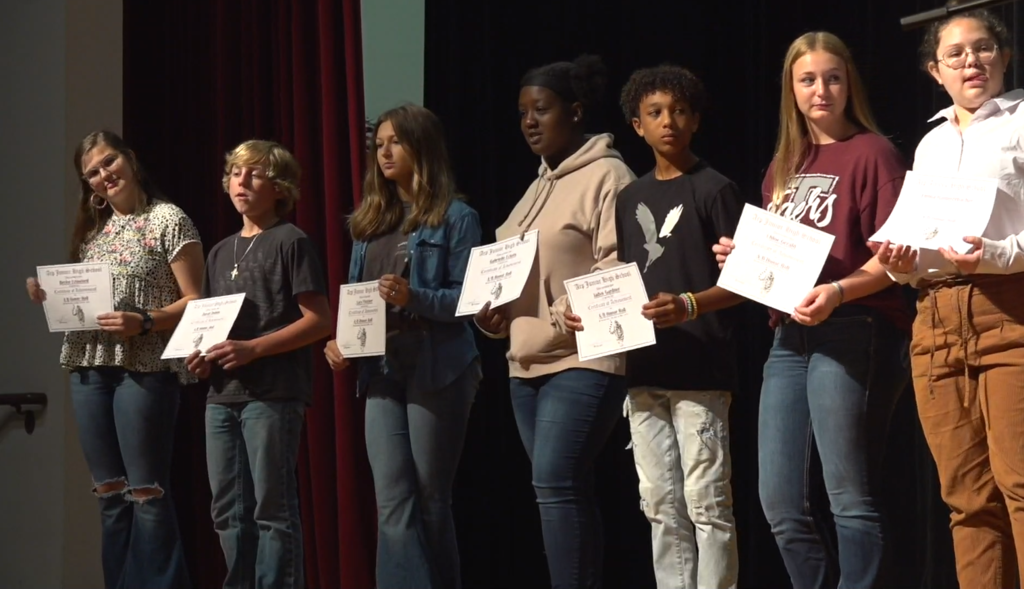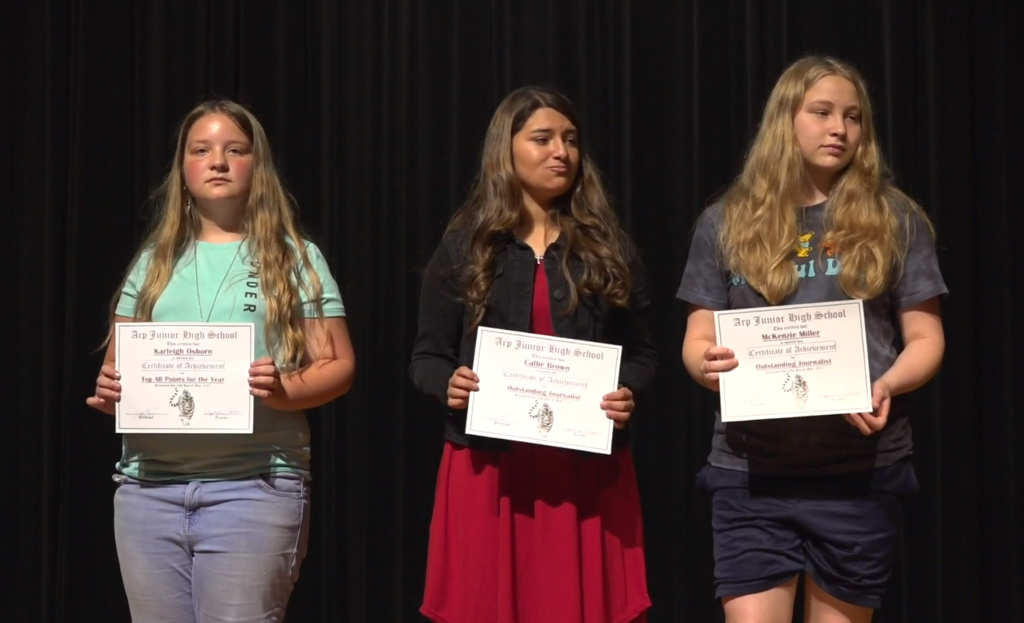 The City of Arp is under a boil water notice. Fortunately, Arp ISD has plenty of bottled water to satisfy the needs of our students & staff for the time being. Parents, however, are more than welcome to send their children to school with their own bottled water. City of Arp notice:
https://bit.ly/3lhRkVW
Big thanks to Overton Brookshire's for supplying us with sufficient water for our Tigers.

Let's give kudos to our Arp High School Bass Club fishing team which placed 62nd out of 133 schools at the Texas High School BASS Association state fishing tournament this weekend at Lake Belton in Central Texas. Big thanks to every team member for your commitment & sacrifice as Arp High School fielded 18 boats this year & to Mrs. Karrie Maynard for her unconditional support. Photos Courtesy of Hillary Bryand & Shi Garrett.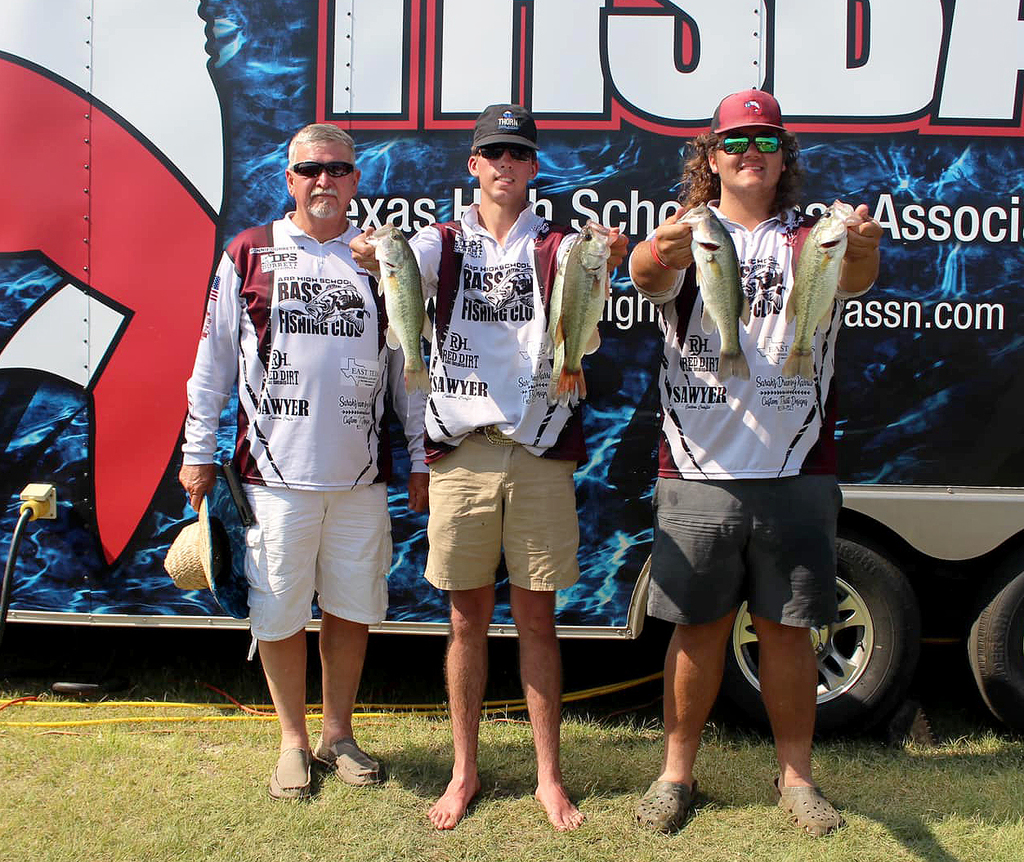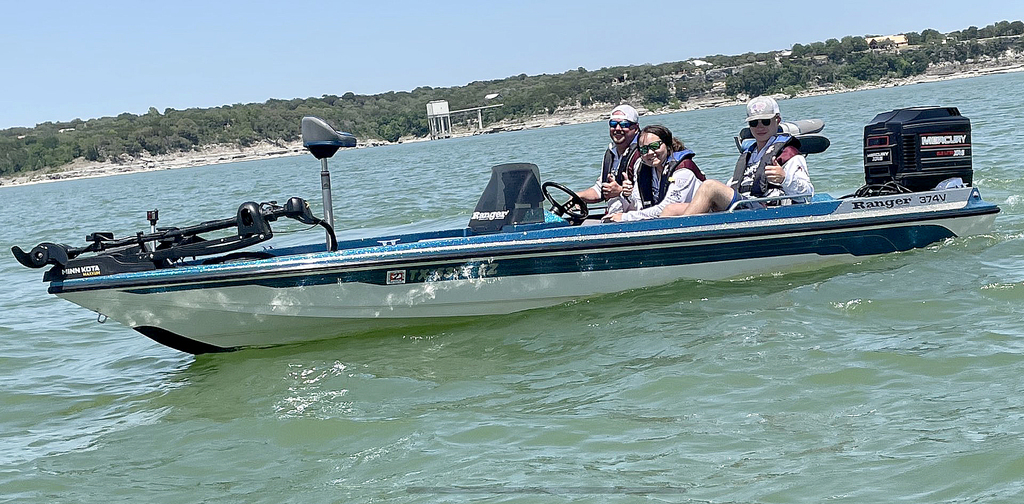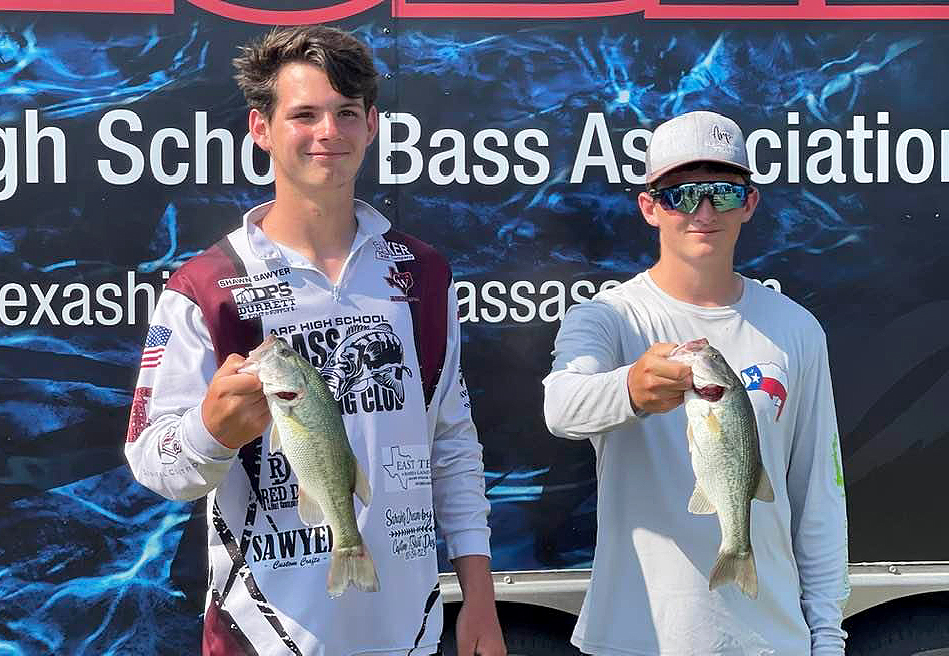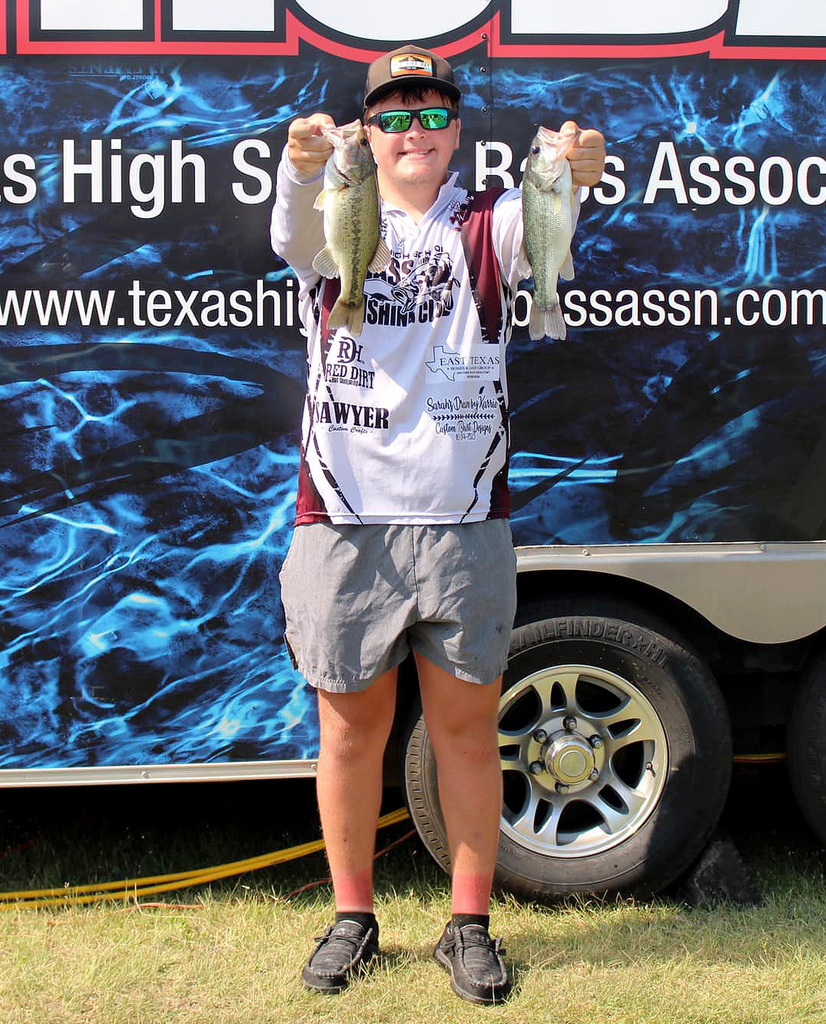 Senior William Atkinson received a $1,000 scholarship from Arp's Canton Masonic Lodge 98 as he prepares to study network & systems administration at Kilgore College. A devoted member of Tiger Pride Band & One Act Play throughout his time at Arp ISD, William has created, built, ran, and maintained a network inside his house for his family to use the last 3 years.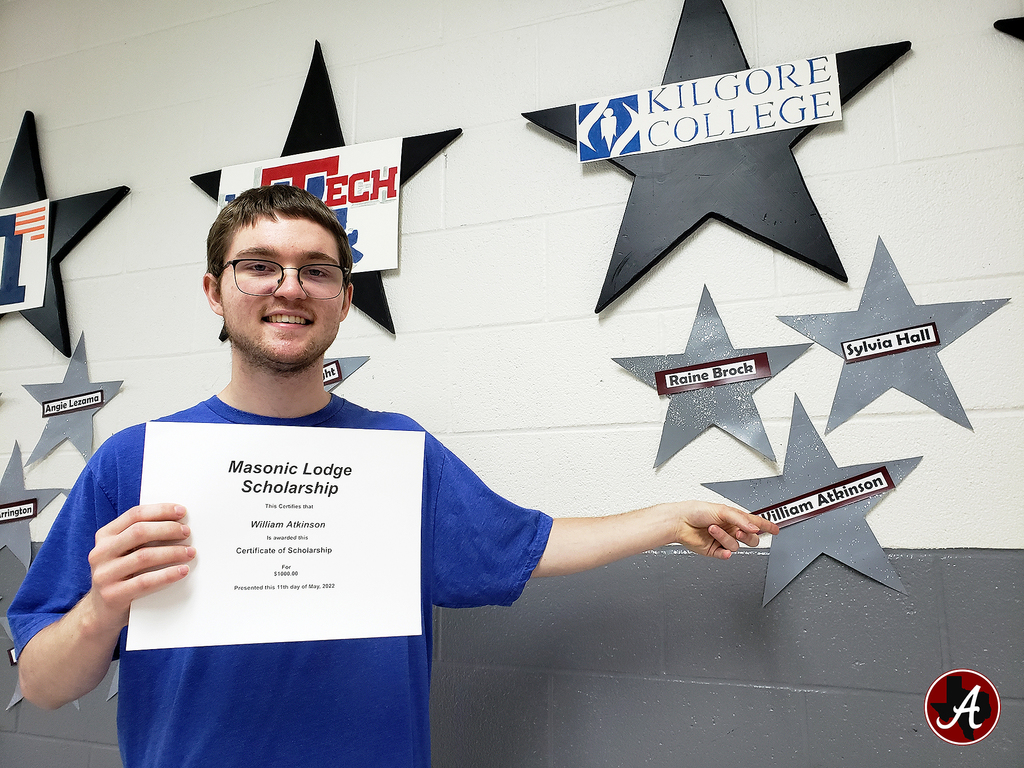 This young man is going to need a binder for a resumé. Senior & Salutatorian A.J. Arrington was honored as a @KTBBRadio Scholastic All-Star Thursday as one of the top student-athletes in #bEASTtexas. He received a $1,000 scholarship & got to meet former Cowboys QB BabeLaufenberg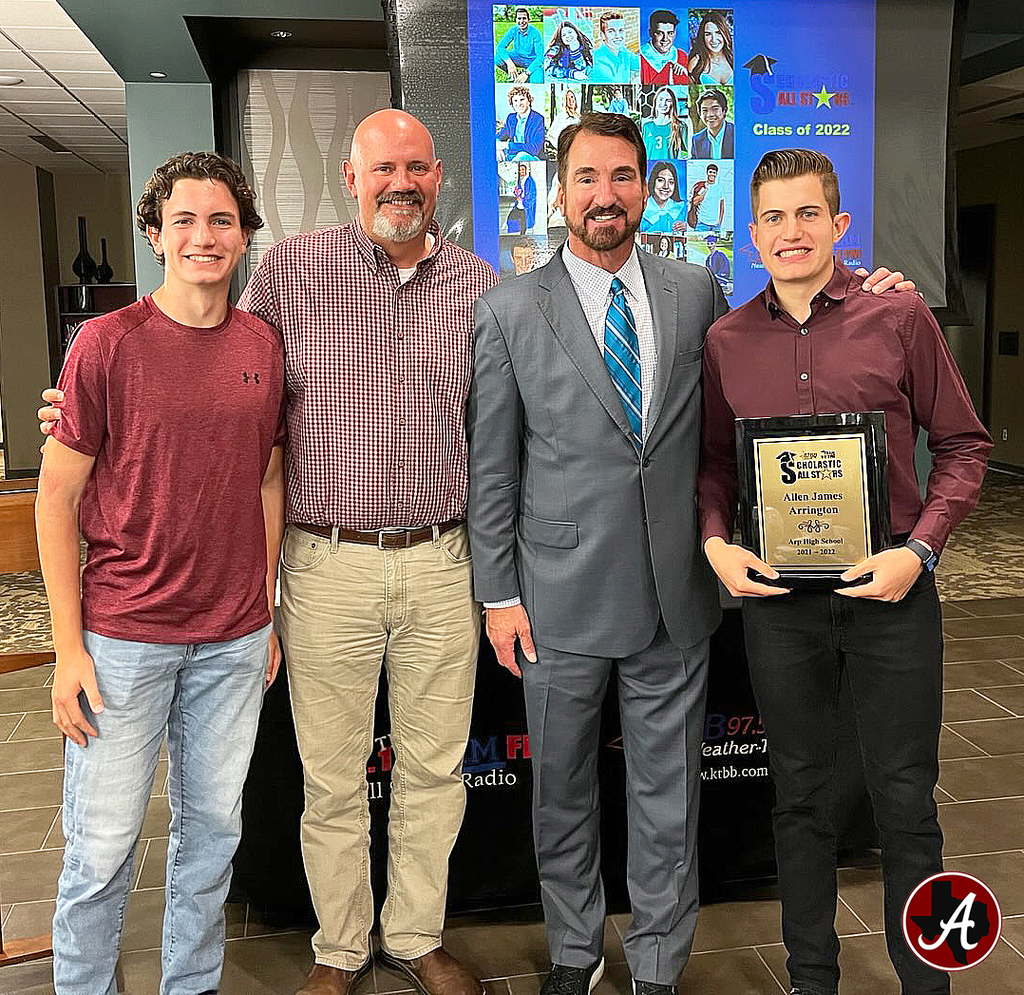 📺VIDEO📺: Arp Jr. High Fun Day. Folks, WATCH some highlights of our Arp J.H. Fun Day festivities by CLICKING
https://5il.co/1ajau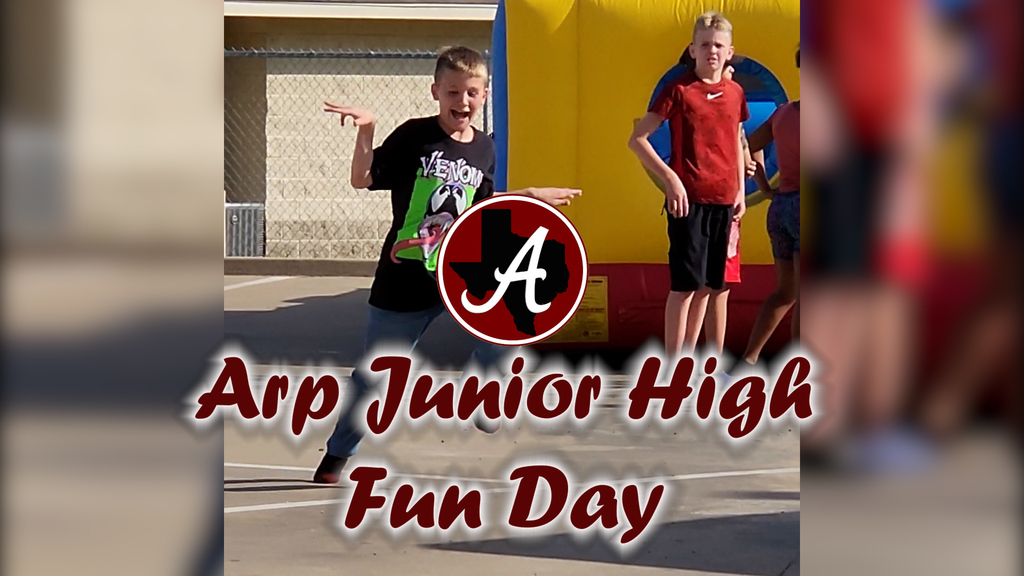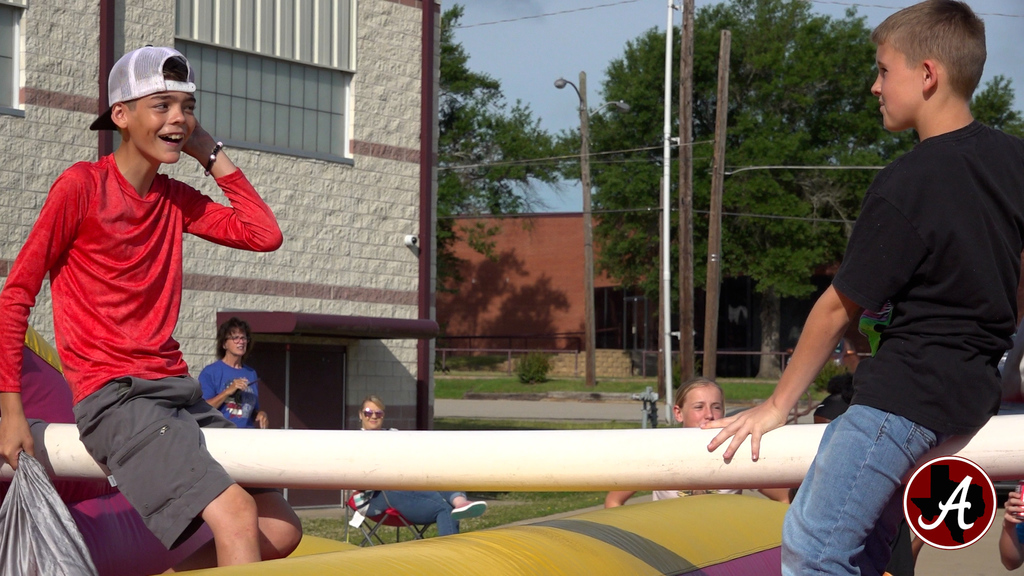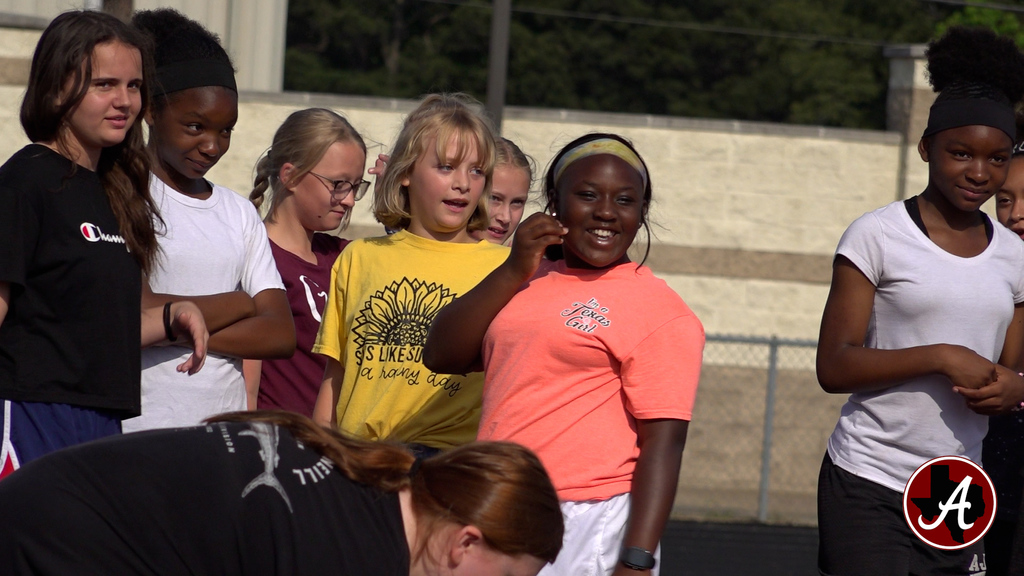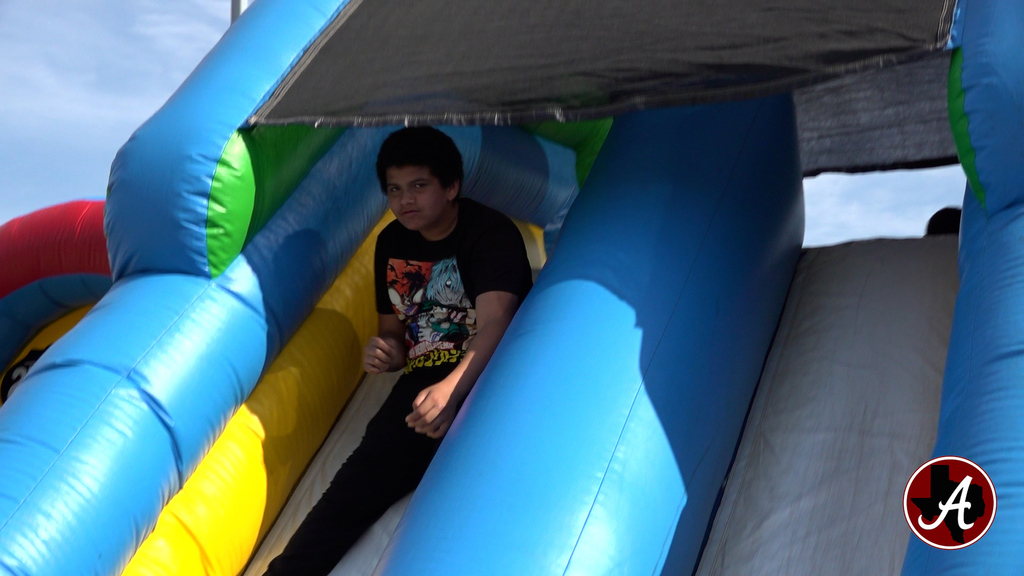 📺VIDEO📺: Be sure & enjoy the BROADCAST of Wednesday's Arp H.S. Scholarships & Awards ceremony from the Arp H.S. Facebook page. CLICK
https://fb.watch/cXPymUdFzc/
TO WATCH📺. *If you are watching on a mobile📱 device particularly an Android, you may need to raise your volume all the way up to hear at a normal level. The event was aired in its entirety as we celebrated & showcased the achievements of many of our great students. Arp H.S.'s graduation will also be broadcast via LIVEstream on the Arp H.S. Facebook page on Thursday May 26 at 7:00pm.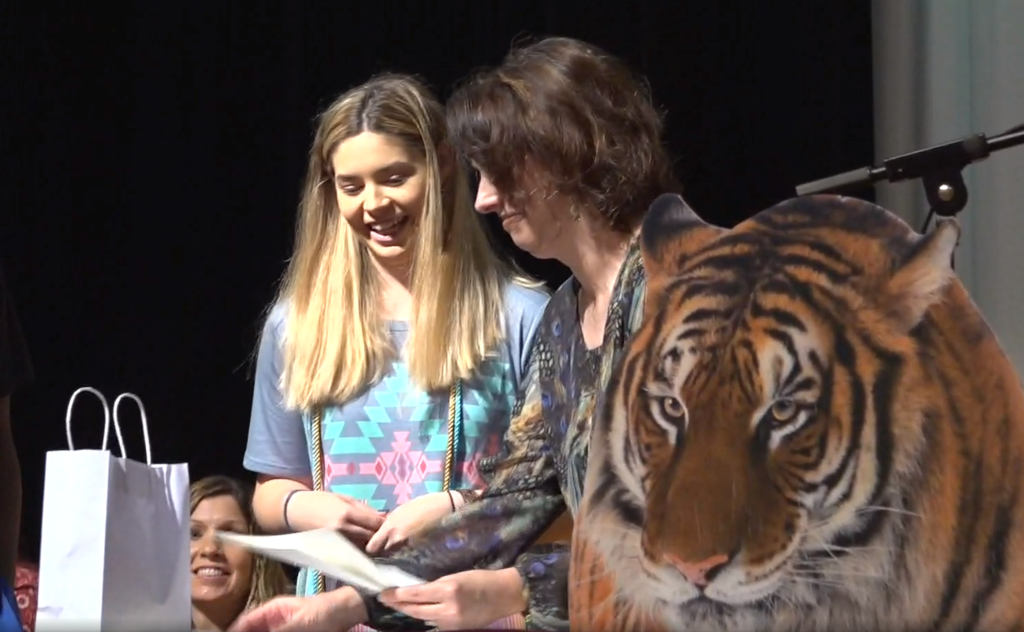 SPECIAL EDUCATION FAMILIES: It's time for TEA's Special Education Parent Involvement Survey! If you have a student receiving special education services, you may have been selected to participate! Check if you received an email or contact
support@gibonsonconsult.com
or call 512-685-2697 if you're interested in participating.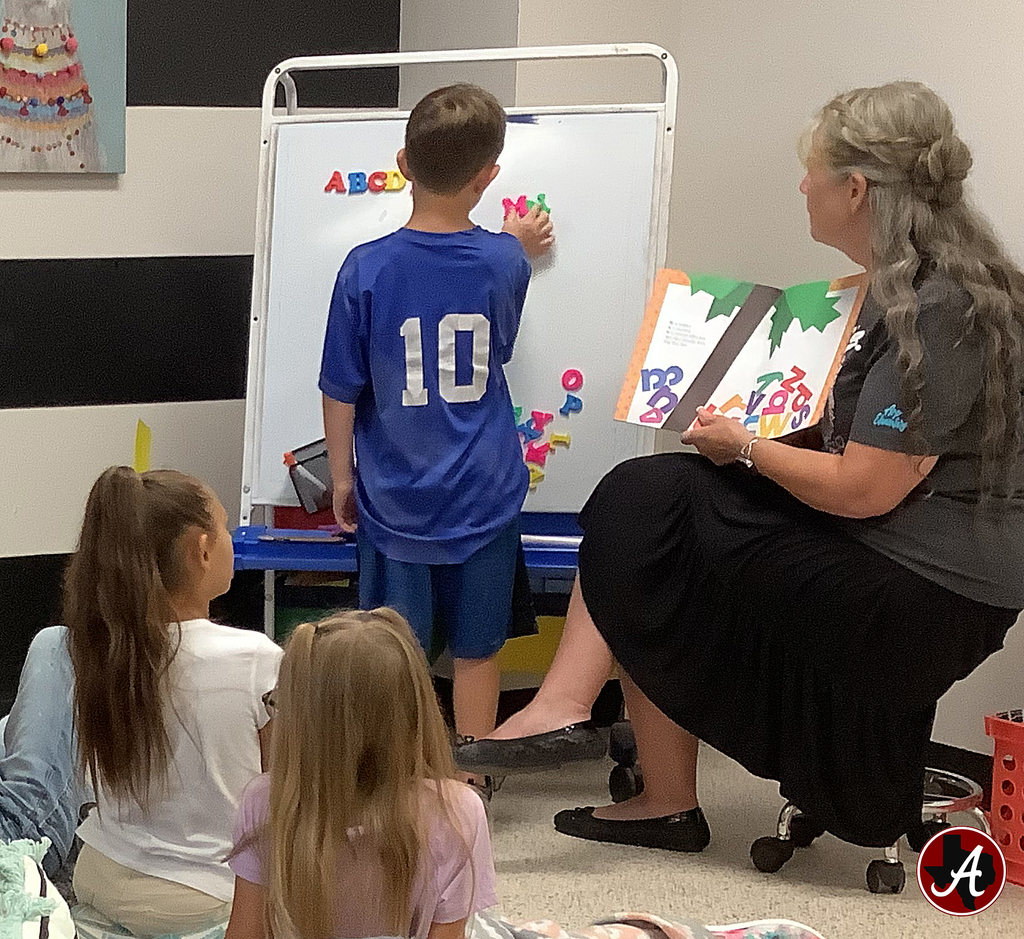 PRE-K ROUNDUP HAS BEGUN: If you're interested in having your child in our Pre-K program for the 2022-23 school year, our Pre-K roundup launched Wednesday May 4 at 9:00am at Arp Elementary School. Going forward, anytime during school hours, parents can apply for the program IN-PERSON. The best times to come in are between 9:00am & 2:00pm M-F. A child MUST be 4 years old on or before September 1, 2022 to be eligible to enter into Arp ISD's Pre-K program in the 2022-23 school year. You will need to bring the child's birth certificate, social security card, immunization records, proof of recidency (current/recent water or electric bill), the parents/guardians' 2021 tax forms or W2's, and a parent/guardian's photo ID/Driver License. The cost of a child attending our Pre-K program is $350 per month "OR" Free determined on a family's income-based qualifications. Please spread the word to families who do not currently have a student enrolled at Arp ISD that may be looking for an opportunity to send their child to Pre-K.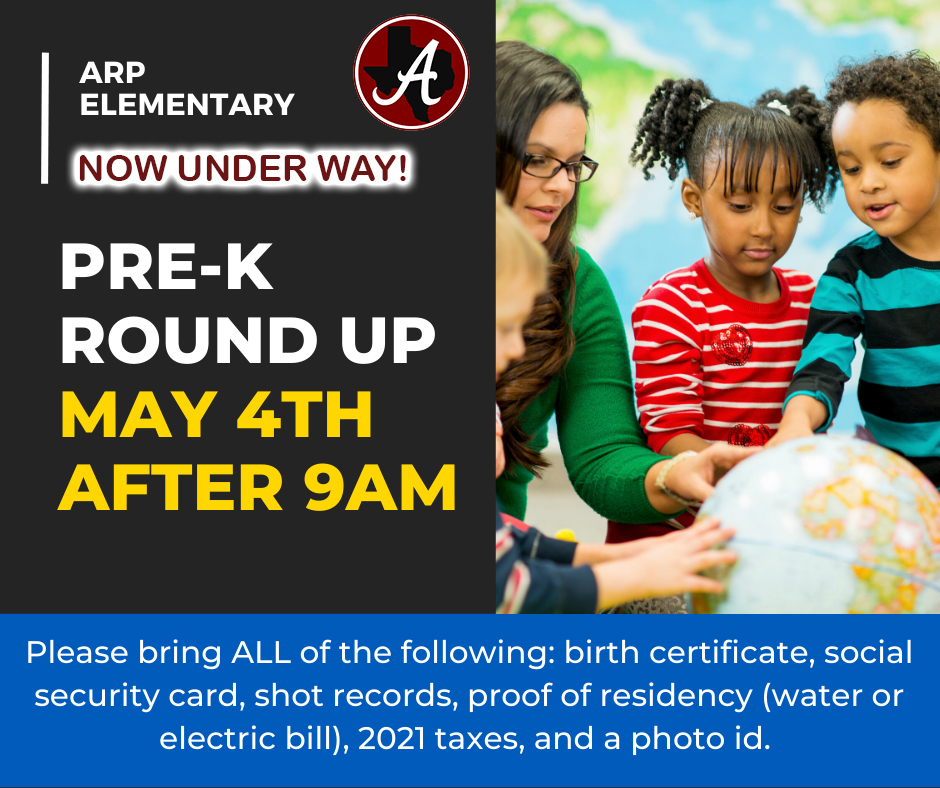 JOIN US FOR PANCAKES & PERFORMANCES FRIDAY MAY 13: All you can eat pancakes plus our Jr. High & H.S. theatre performances, and awards ceremony for just $10. Doors will open at 5:00pm. Tickets on sale at Arp H.S. office.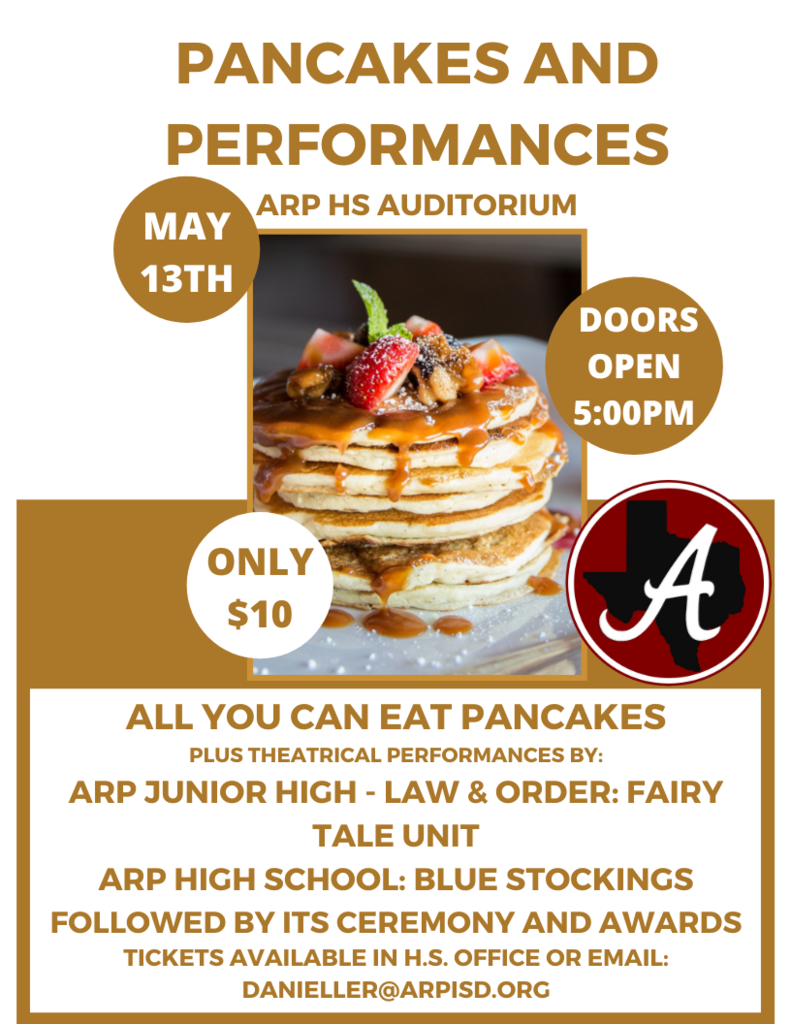 YOU CAN STILL ORDER A YEARBOOK: But you MUST order it by May 22. Basic JH/HS Yearbook: $45 JH/HS Order form:
https://5il.co/19ppb
Basic Elementary Yearbook: $26.00 Elementary Order Form:
https://5il.co/19ppc
Add-ons & signature PKG's available. Order Online at
https://bit.ly/3KG8HKn
or
https://bit.ly/3FiSCZR
But TAKE A LOOK AT ORDER FORMS first (especially if you're getting ICONS or buying multiple books). Even if you order & pay online you will still need to fill out the paper/pdf form and return it to your campus office or to Mrs. Ruth Forester at
ruthf@arpisd.org
or Room 223 at Arp H.S. to ensure accuracy.

Congratulations to our new 2022-23 @Arp_JH twirling majorettes. Head Majorette - Kelsie Cole Karleigh Osborn Ashlyn Poe Lily Nichols Alissa Martin Kennedy Malone Emma Nugent Paige Mills Clarissa Petty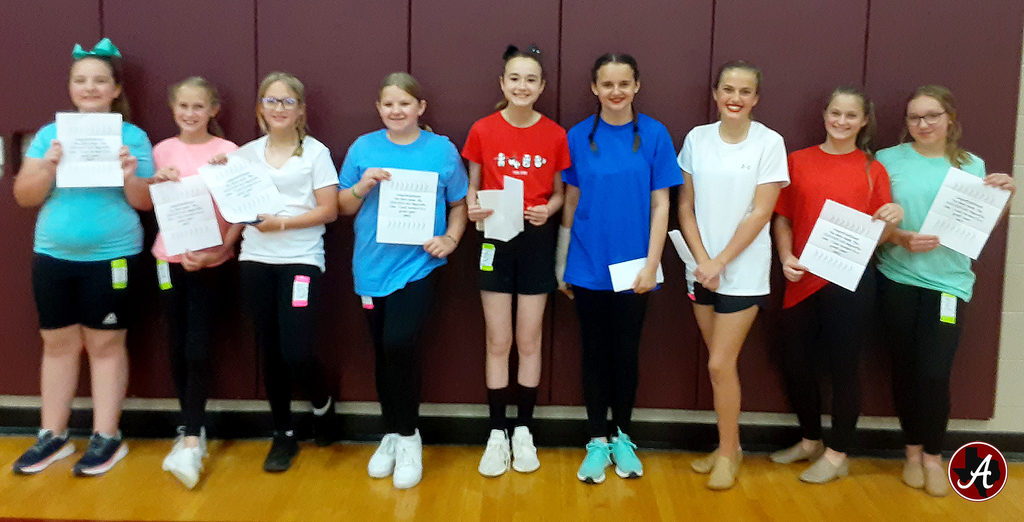 Congratulations to our new 2022-23 Arp High School twirling majorettes. Head Majorette- Kyleigh Pawlik Alyssa Talamantes Ryan Sherwood Sarah Maynard Madison Williams Rebekah Hardy Lilyana Hooper Sha'Deria Leatch Drum Major- Maddie Poole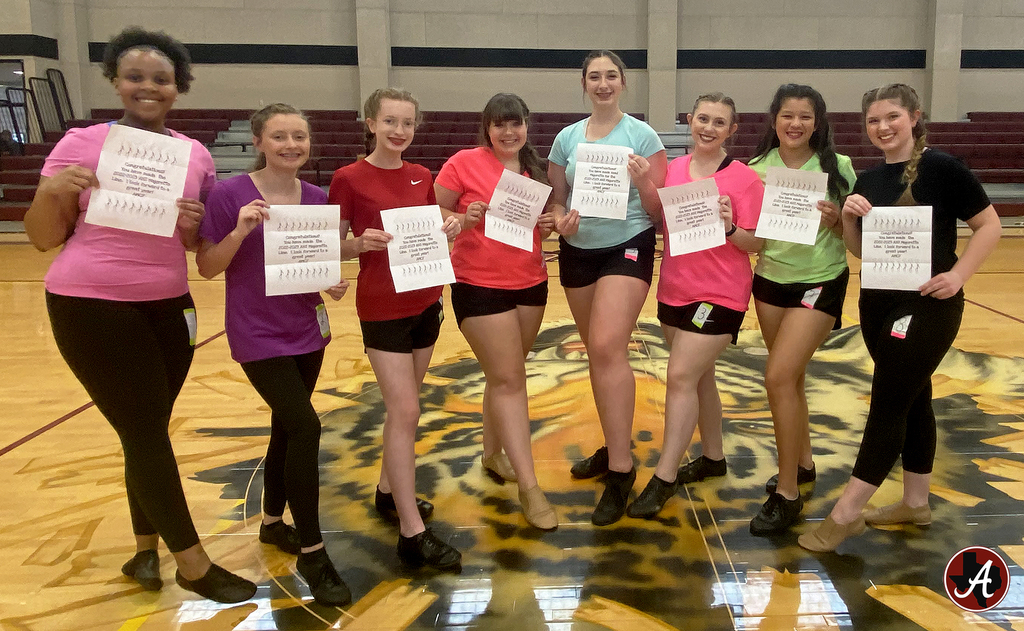 The @ArpISD Crib Crew is at it again! Big thanks for their kindness as they passed out sweet chocolate pop corn treats to the Arp High School admins & technology folks Wednesday for Administrative Professionals day.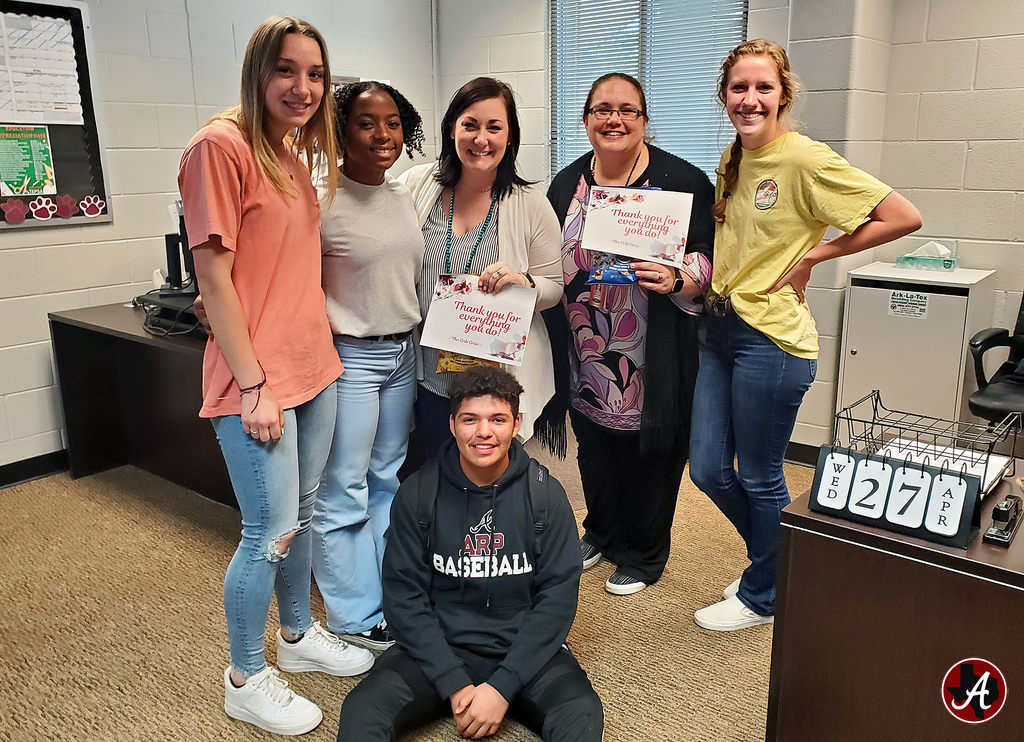 What a great opportunity for our children to learn how to manage 💸MONEY💰 & prepare for STAAR math. Arp Elementary will host Family 💵Financial💳 Fun Night Thursday May 5, 5:30-7pm for 4th & 5th grade families. Pizza🍕, games, & book prizes by @UTTyler Econ & Financial Literacy

Our @arp_tiger varsity football team will now kickoff at 7:00pm on Friday Sept. 16 when we travel to Tenaha this coming fall. #TPND #bEASTtexas #txhsfb @dctf

GET SOME FUN SOCKS to help the 2022-23 Arp Jr. High Cheerleaders: CLICK
https://bit.ly/37l5LVN
to check out their fundraiser. By making a purchase, you help these young ladies buy their uniforms & other supplies. Don't be shy. You have until May 9 to make a fashion statement.

Our @ArpISD Crib Crew had a sweet token of appreciation for our bus drivers Wednesday as they brought M&M treat bags to the bus barn, saying "Thank you for your Miles & Miles of service." Way to go Crib Crew!