Ambulance at Arp Elementary School Tuesday morning. Emergency medical personnel had to be called to the Arp Elementary campus. Fortunately the few individuals that were affected and/or involved are doing okay. Questions: Contact Arp Elementary principal Stephanie Schminkey.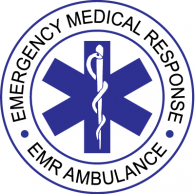 REMINDER: Fresh Country Items arrive at the Arp H.S. ag building today (Tuesday). You MUST pick up these items between 11:30am & 6:00pm. All items are frozen and CAN NOT stay at the ag building overnight." Thank you very much for supporting our fundraiser & our students.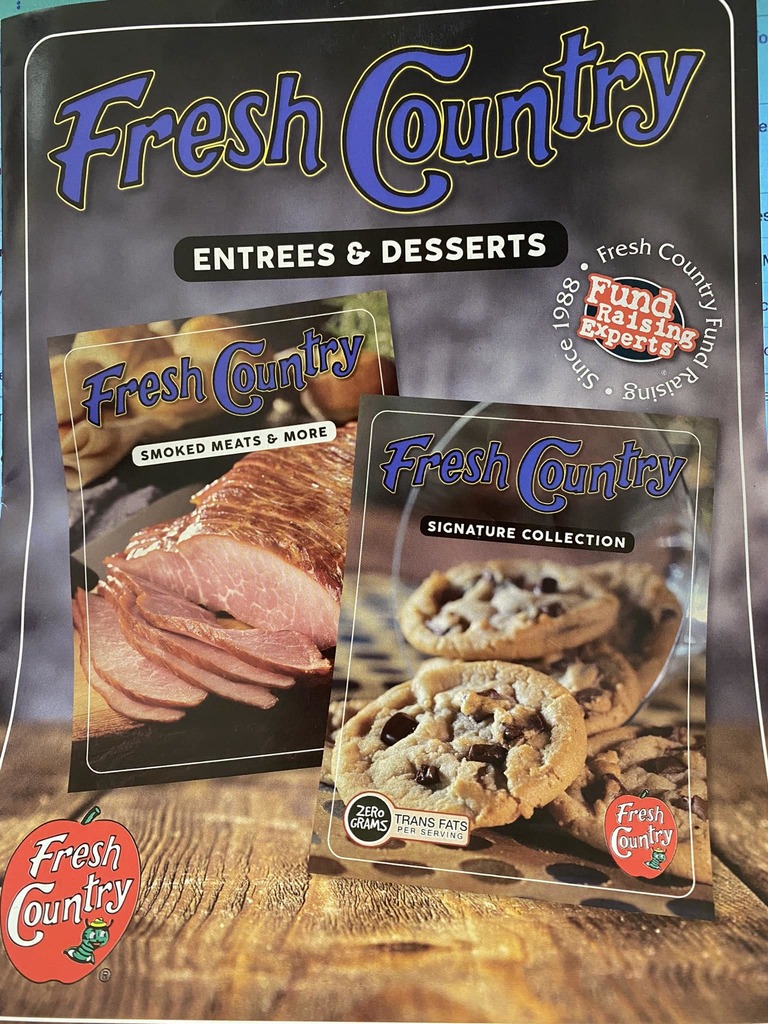 Cross Country District Meet Changes: The J.H. Cross Country District Meet is now scheduled for this coming Saturday Oct. 8 at Tatum H.S. with girls running at 8:30am & boys at 9:00am. The H.S. Cross Country District 16-3A Meet has been changed to next Monday Oct. 10. It will still take place at Lear Park in Longview. Varsity girls will go at 10:00am & varsity boys at 10:30am.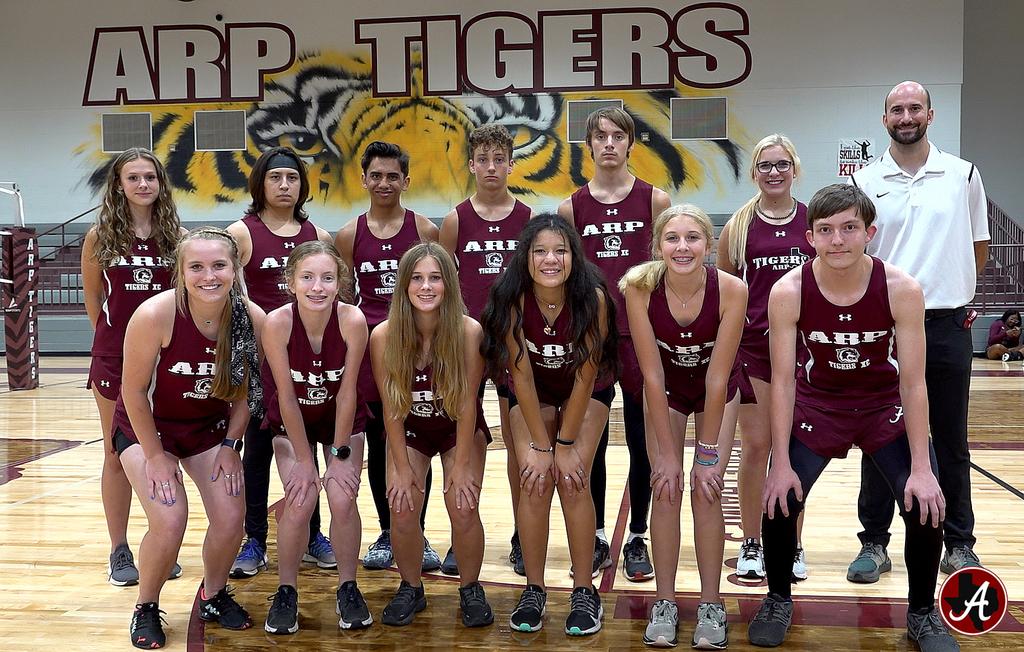 No 8th Grade A Jr. High Volleyball game at Troup this afternoon. A number of Troup's 8A players have gone home sick, so our 8th grade A team won't be playing at Troup Monday afternoon. 8th Grade B will play at 4:30pm followed by 7th Grade B, and then 7th Grade A. Thank you for your understanding & the late notice.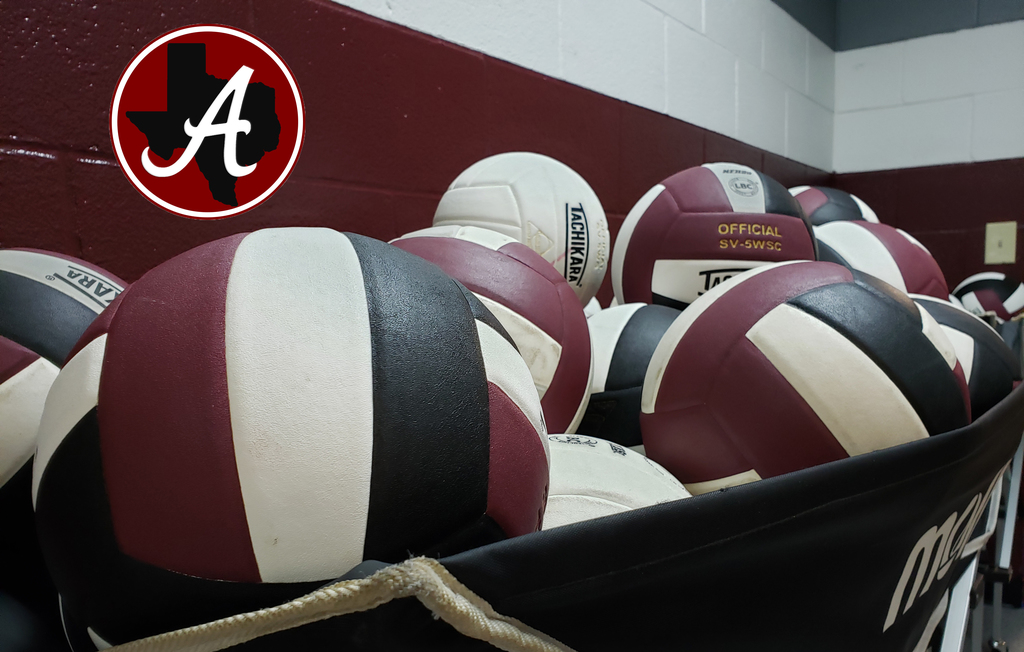 The Lady Tigers took care of business quickly Friday evening sweeping 3 sets straight from the Jefferson Lady Bulldogs 25-12, 25-18, 25-10. Arp Lady Tigers complete the first round 3-3, and 24-10 overall. Next up is West Rusk to start the 2nd round of play, come support these Awesome Ladies!! All 3 teams will be in action.

WANT A DREAM BBQ🍖PIT? Check out this amazing state of the art grill 📺
https://5il.co/1irej
📺 that is up for grabs in the annual fundraiser raffle for the Arp H.S. Fishing Club. Get your tickets🎟️from any fishing🎣team member or contact Karrie Maynard at 903-574-7523 or Coach A. at 903-859-8482. Hurry, the raffle is Friday Oct. 21 at the senior night home football🏈game.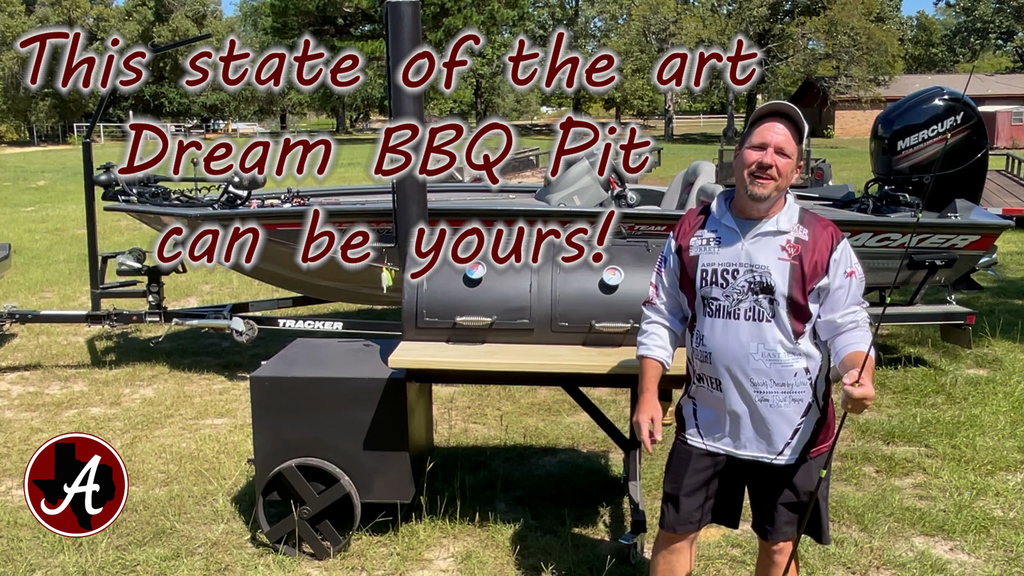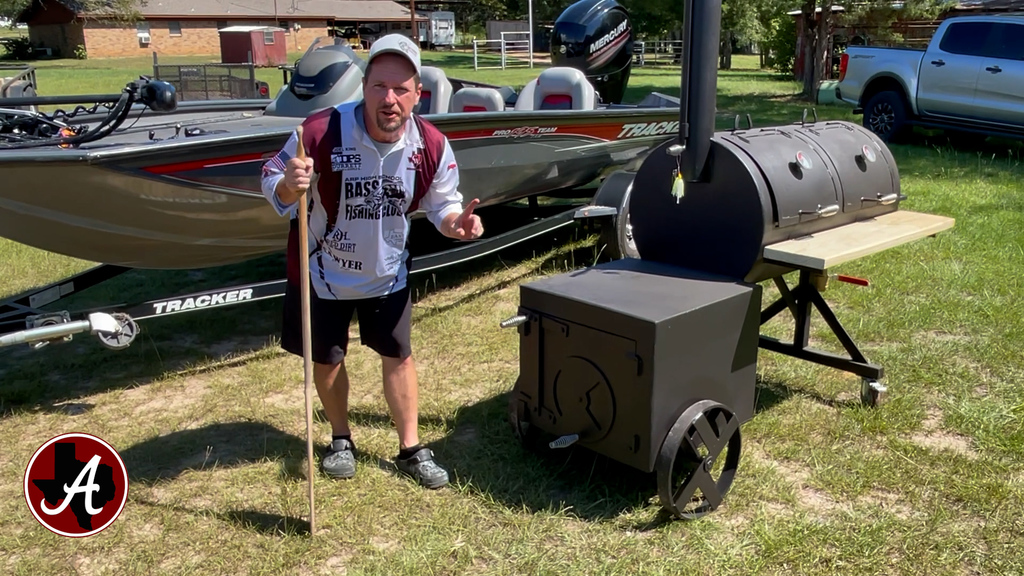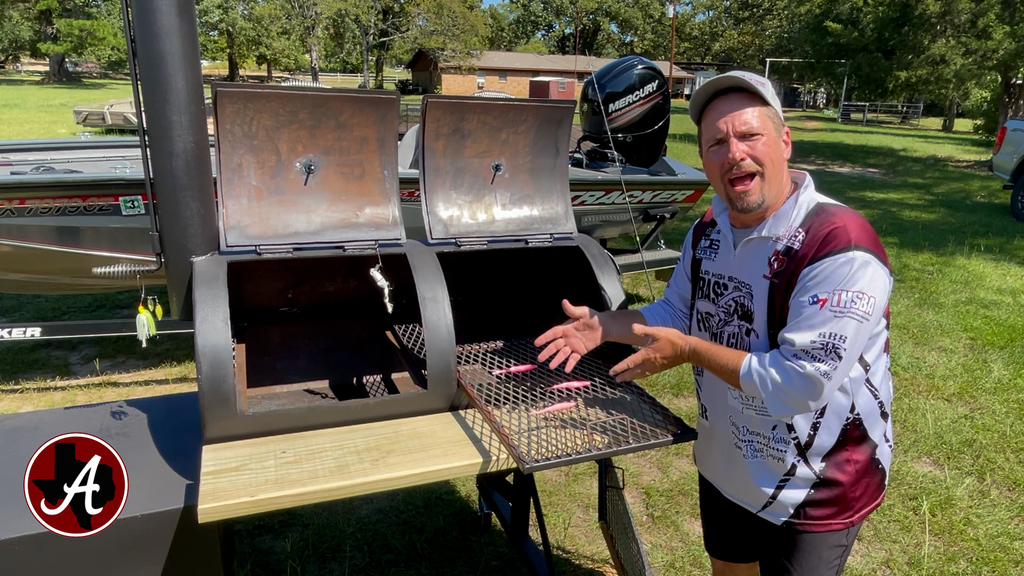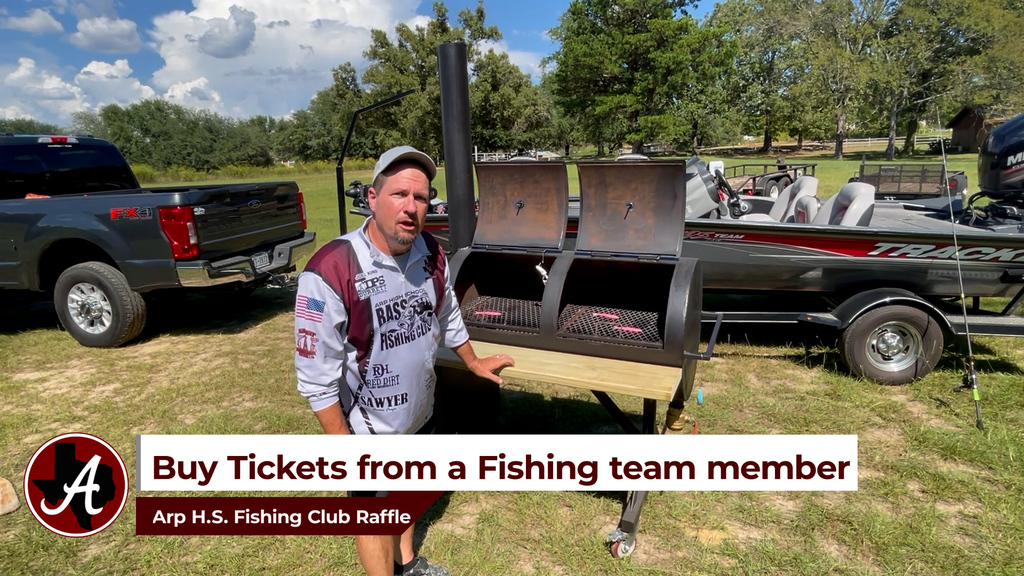 Come get your college financial aid forms filled out Monday: TJC will have folks at Arp H.S. to help parents & students fill out financial aid paperwork (FAFSA) for college, which is now a requirement for H.S. graduation in Texas. Parents MUST bring their 2021 tax information (1040's, W-2's, 1099's, etc.). It takes place from 5pm-7pm in room 270 on Monday Oct. 3. CLICK
https://bit.ly/3URwH3m
TO CREATE YOUR FSA ID BEFOREHAND. Doing so, will make the process much smoother Monday & quicker.


It's an Arp Tiger🐅🏈GAMEDAY! Make the short drive to Winona as our Varsity men look for a clean sweep of the Wildcats after JH & JV teams took care of biz Thursday. Can't make it, 📺WATCH LIVE📺 on Arp HS Facebook Page
https://bit.ly/3qrDsL7
#TPND #EATT #bEASTtexas #txhsfb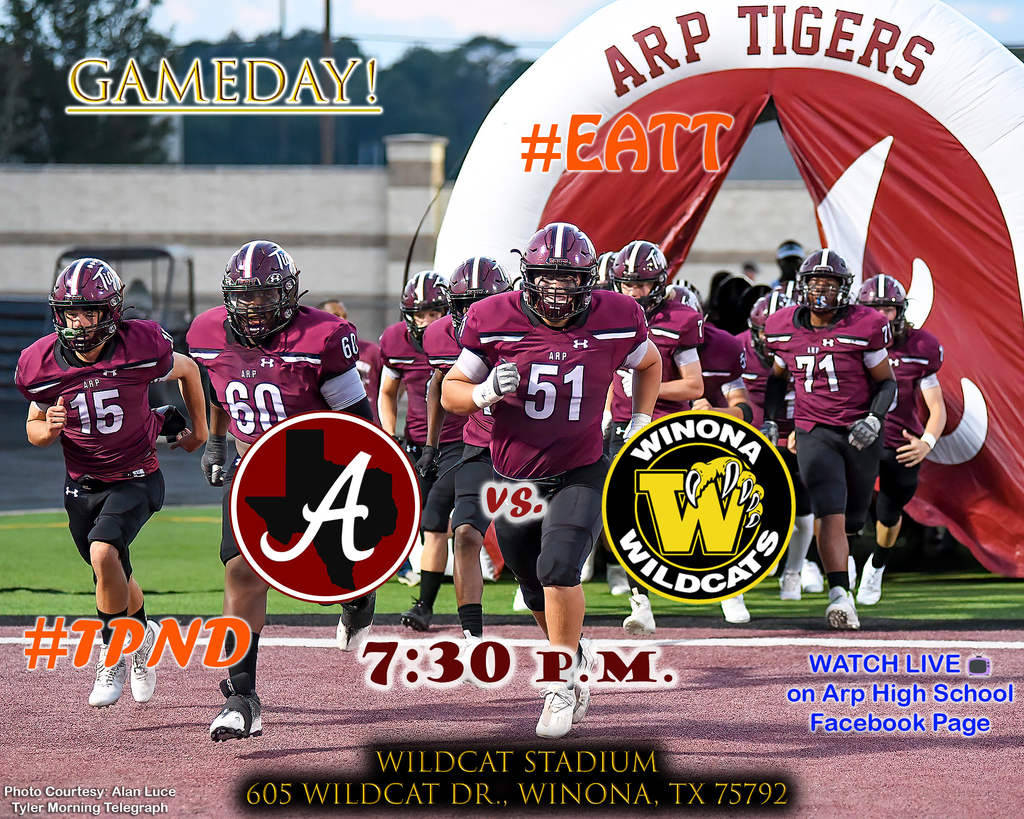 Arp J.H. 7th and 8th grade🏈teams won Thursday at home against Winona! 7th grade 38-8 8th grade 24-16

ICYMI: Enjoy the 📺LIVEstream📺 of the Arp Jr. High Pep Rally Thursday Afternoon. CLICK
https://bit.ly/3RngZds
TO WATCH #TPND #EATT #bEASTtexas Then come out & support the Tigers🐅J.H. & JV🏈squads as they host Winona Thursday evening.

📺VIDEO📺: Arp ISD See You at the Pole 2022. Please CLICK
https://5il.co/1io6f
TO ENJOY a collection of images from this morning's participation of our students & staff in this global day of student led prayer. More See You at the Pole Info:
https://syatp.com/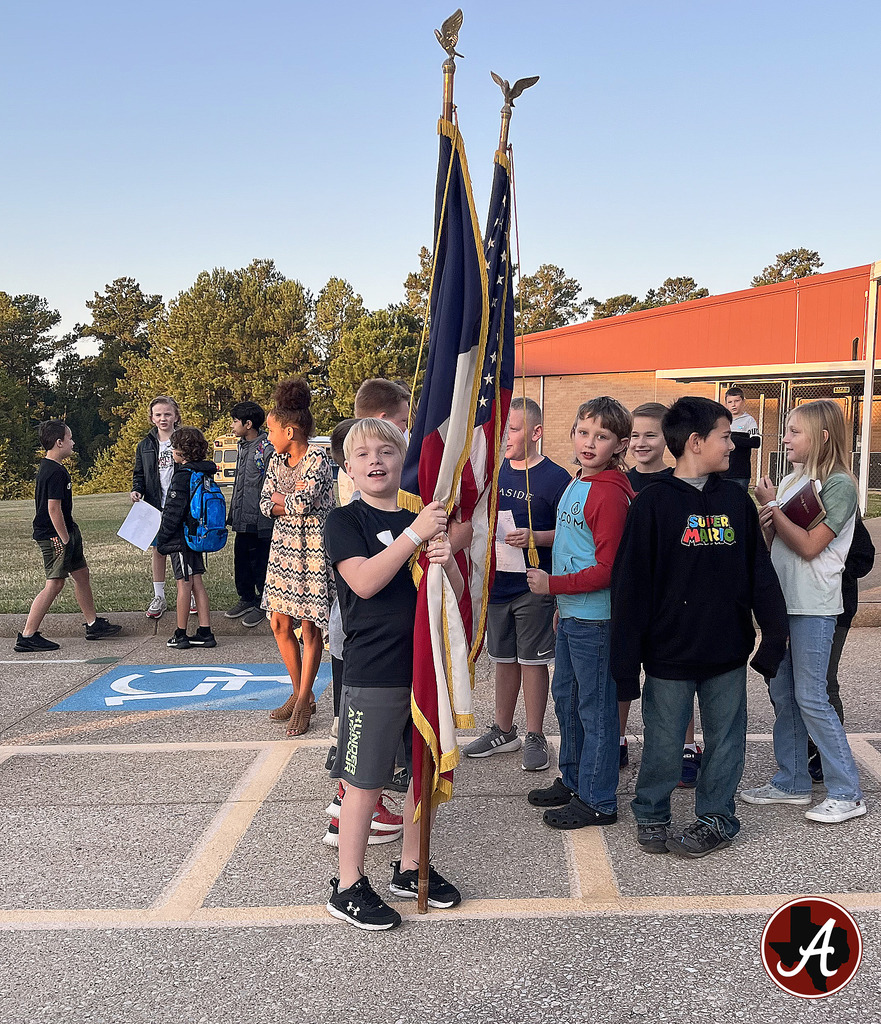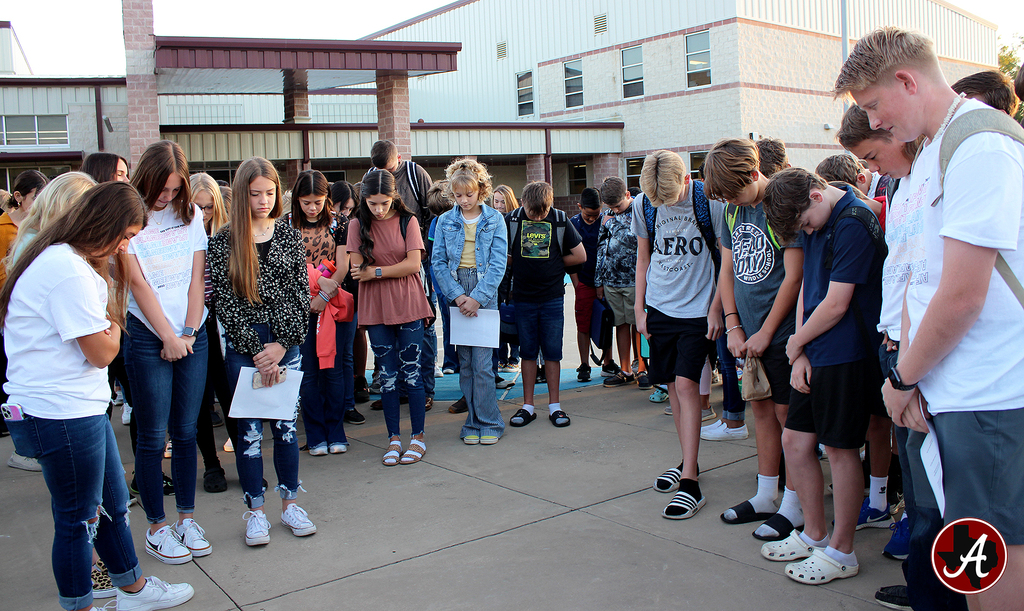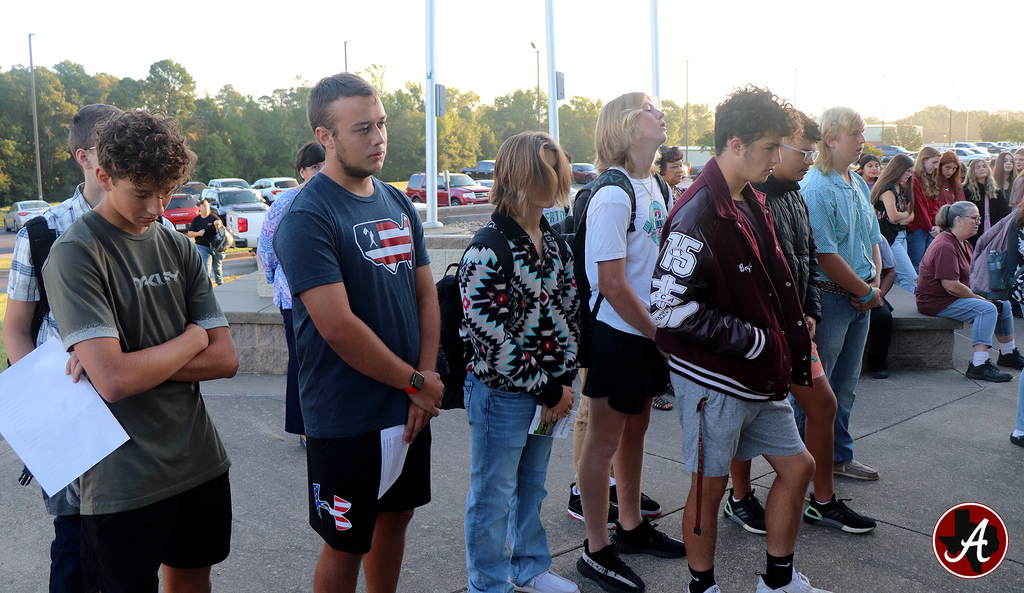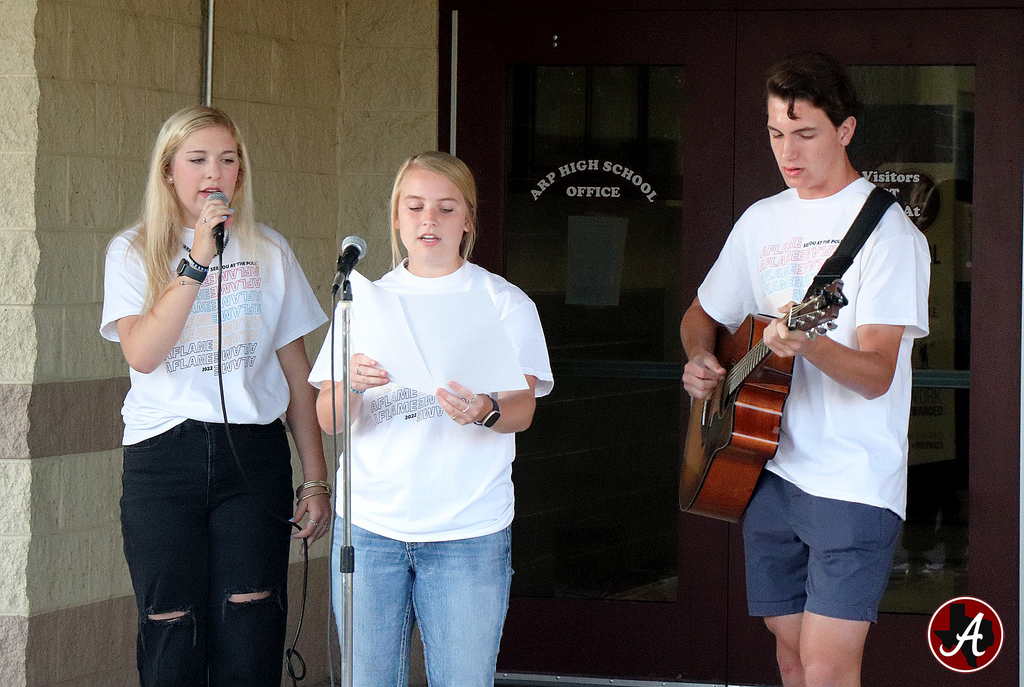 H.S. PICTURE DAY RESCHEDULED FOR THURSDAY OCT. 20. As follows: 7:00AM-7:50AM Staff, Faculty, and Admin 8:00AM-8:30AM CTE Students 8:30AM-9:00AM 12th Grade 9:00AM-9:30AM 11th Grade 9:30AM-10:00AM 10th Grade 10:00AM-10:30AM 9th Grade JV football players will be scheduled to wear their football jerseys that day as normal but they will have the option to change into another shirt just for the picture and then put the jersey back on.

This morning Lifetouch encountered multiple technical issues as they were setting up. Therefore, we've been forced to reschedule our H.S. picture day for a date that will soon be determined. We will let you know immediately as soon as that day is confirmed. We greatly apologize for any inconvenience this may cause you. If you ordered pictures, don't worry, your order will transfer to the new date.

The Lady Tigers came up short against the Tatum Lady Eagles Tuesday losing in 3 sets, 25-13, 25-15, 25-18. Varsity has a record of 23-10 overall, 2-3 in district. JVA lost in two straight at Tatum, 25-14, 25-12. JVB also two sets to none to the Lady Eagles.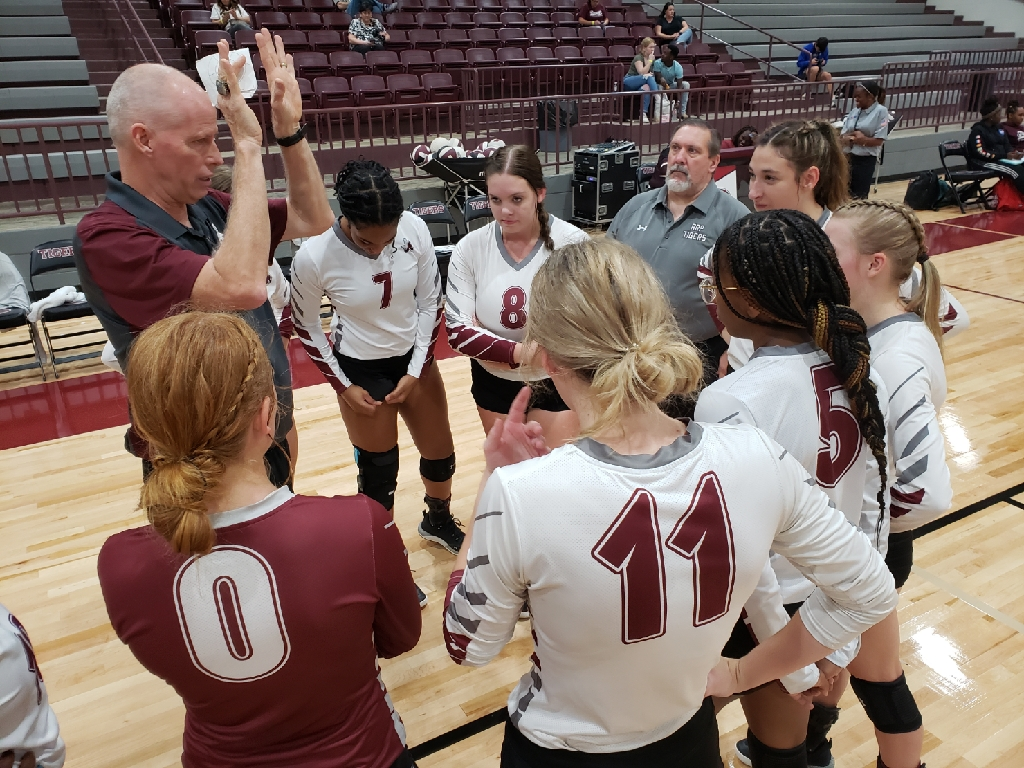 THE WATCH D.O.G.S. ARE BACK: Calling all dads & male role models that want to volunteer one full day during the school year at Arp Elementary. A fun Dads & Kids pizza night info meeting is set for Tuesday Sept. 27 from 5:30pm-7:00pm at Arp Elementary's Cafetorium. 🍕Night Invite:
https://5il.co/1iixb
More Info:
https://5il.co/ybio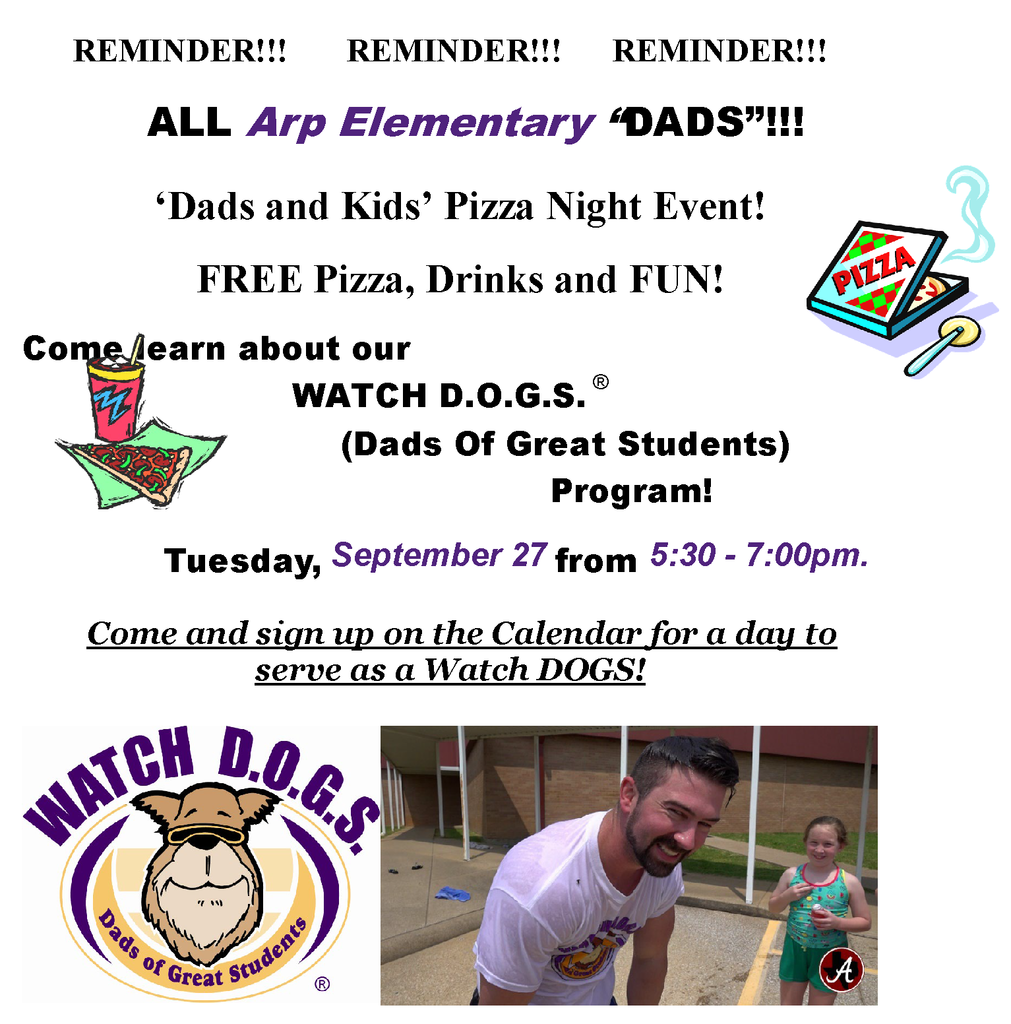 Who's Ready for Tonight's Battle For 838 vs. rival West Rusk! If you can't be there showing your #TPND in full force, you can📺WATCH📺LIVE on the Arp H.S. Facebook Page
https://bit.ly/3qrDsL7
NOTE: DO NOT click on links of fake streams in comments. #EATT #bEASTtexas #txhsfb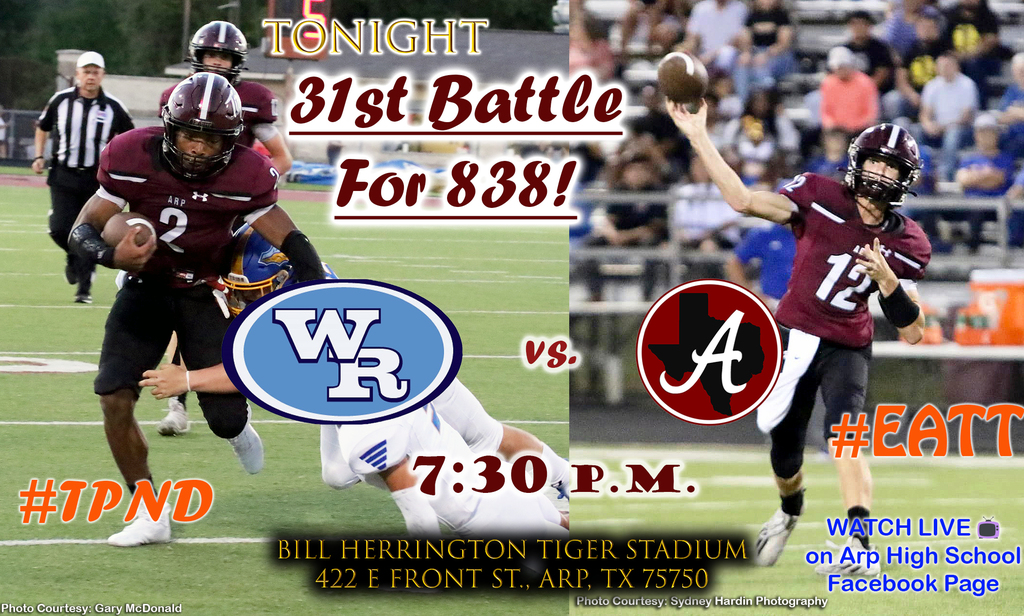 The Arp XC🏃🏻‍♀️🏃🏻‍♂️ HS & Jr High teams competed last week at the Quitman Invitational and did a great job. Wish the High School teams Good Luck 🍀as they compete tomorrow at the Jacksonville Invitational👟. #TPND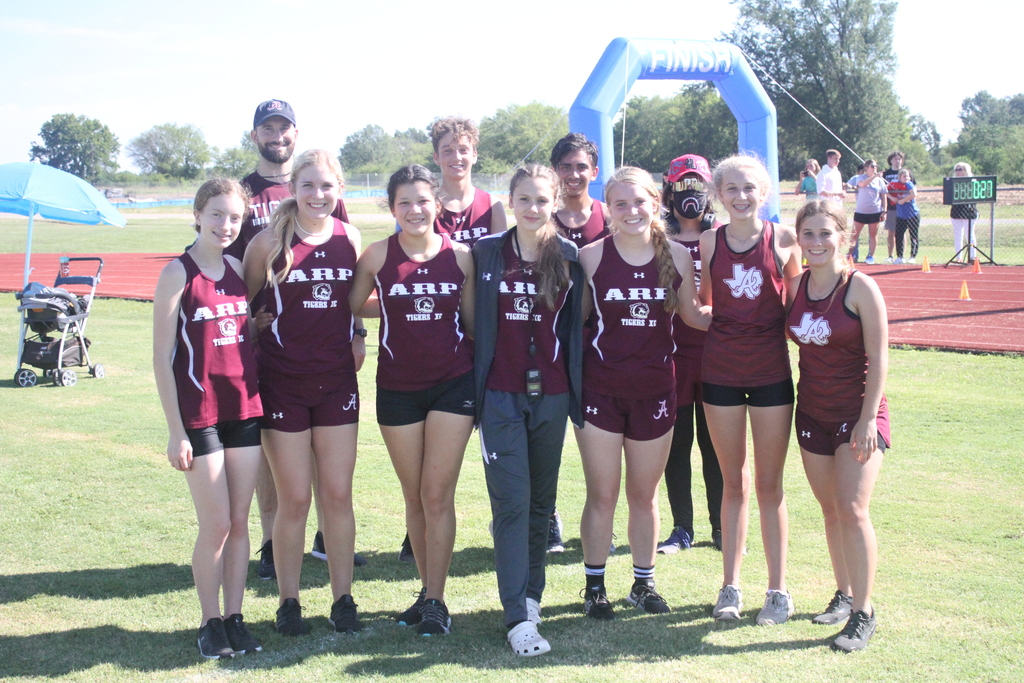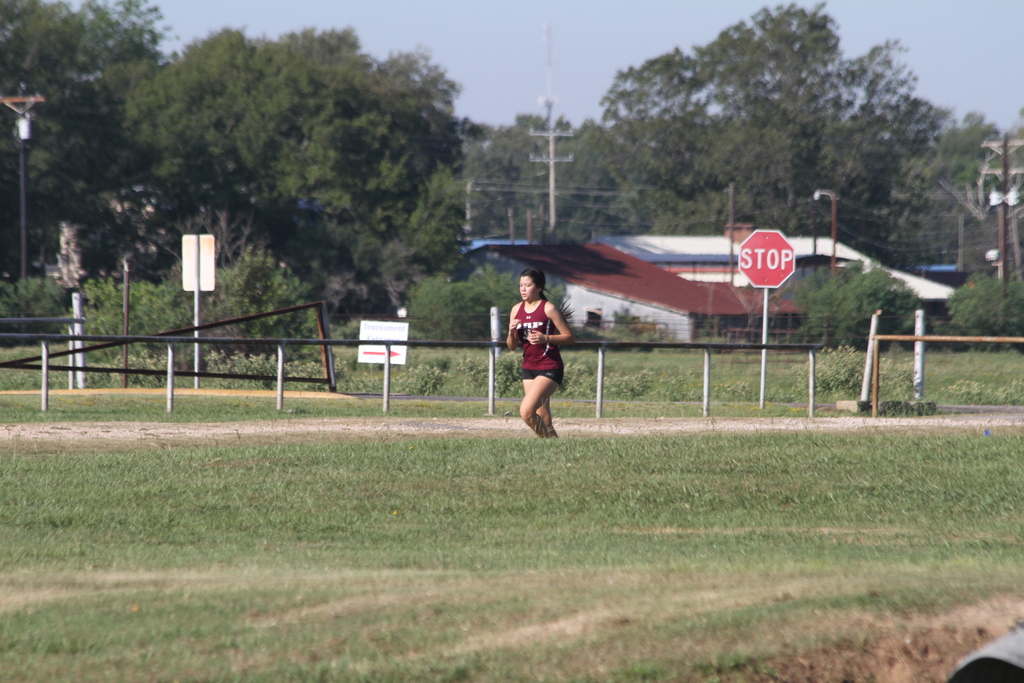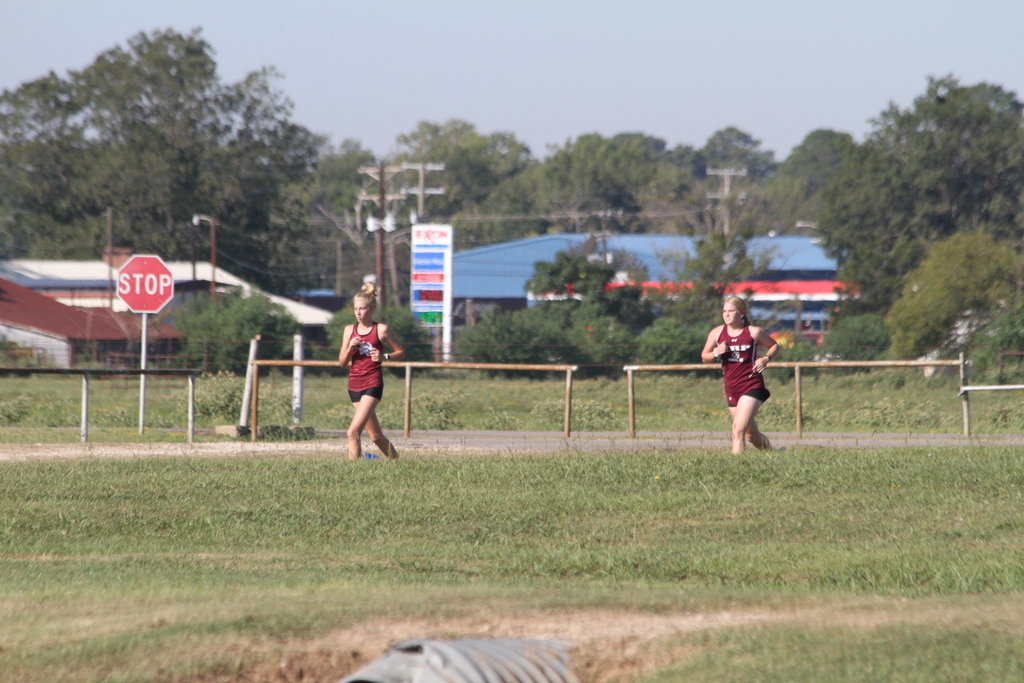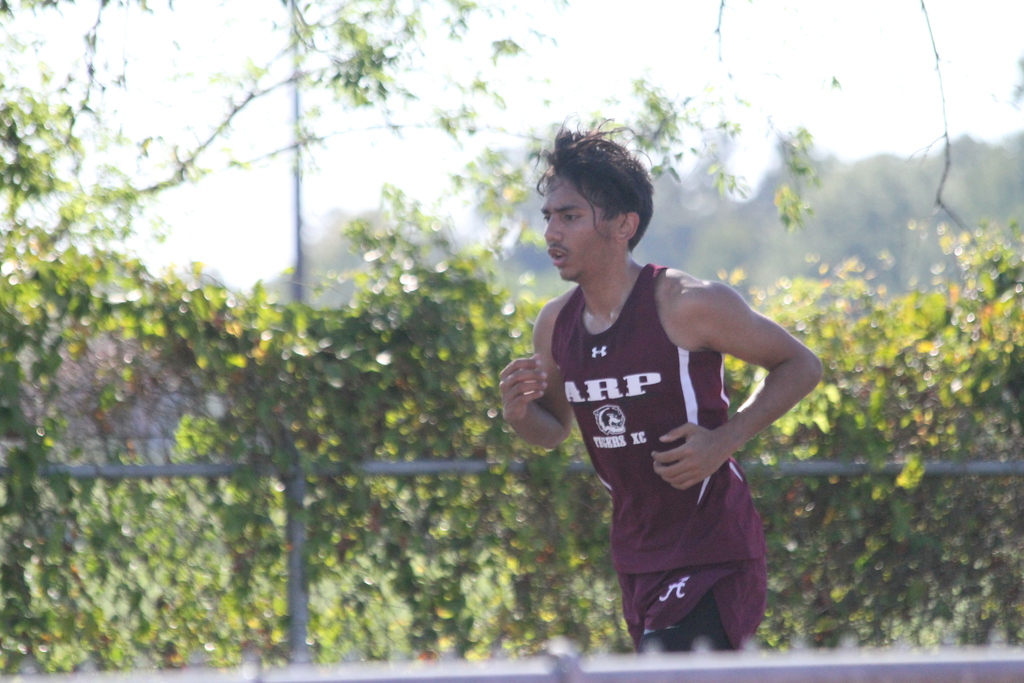 The first Fishing🎣 Tournament of the season for the Arp Tiger Anglers was this past Saturday on Lake Palestine. We had 19 boats on the water. 5 of our teams placed in the top 20 out of 166 boats. Arp placed 5th as a team. Top 5 finishers for Arp: #10 Bryce Everett, #11 Tyler Bardsley & Brody Busby, #16 Sarah Maynard & Zane Bourque, #18 Blake Archie & #20 Michael Harrell & Fisher Arrington. Congrats to all of the Anglers for toughing it out in the heat and representing Arp! #TPND #THSBA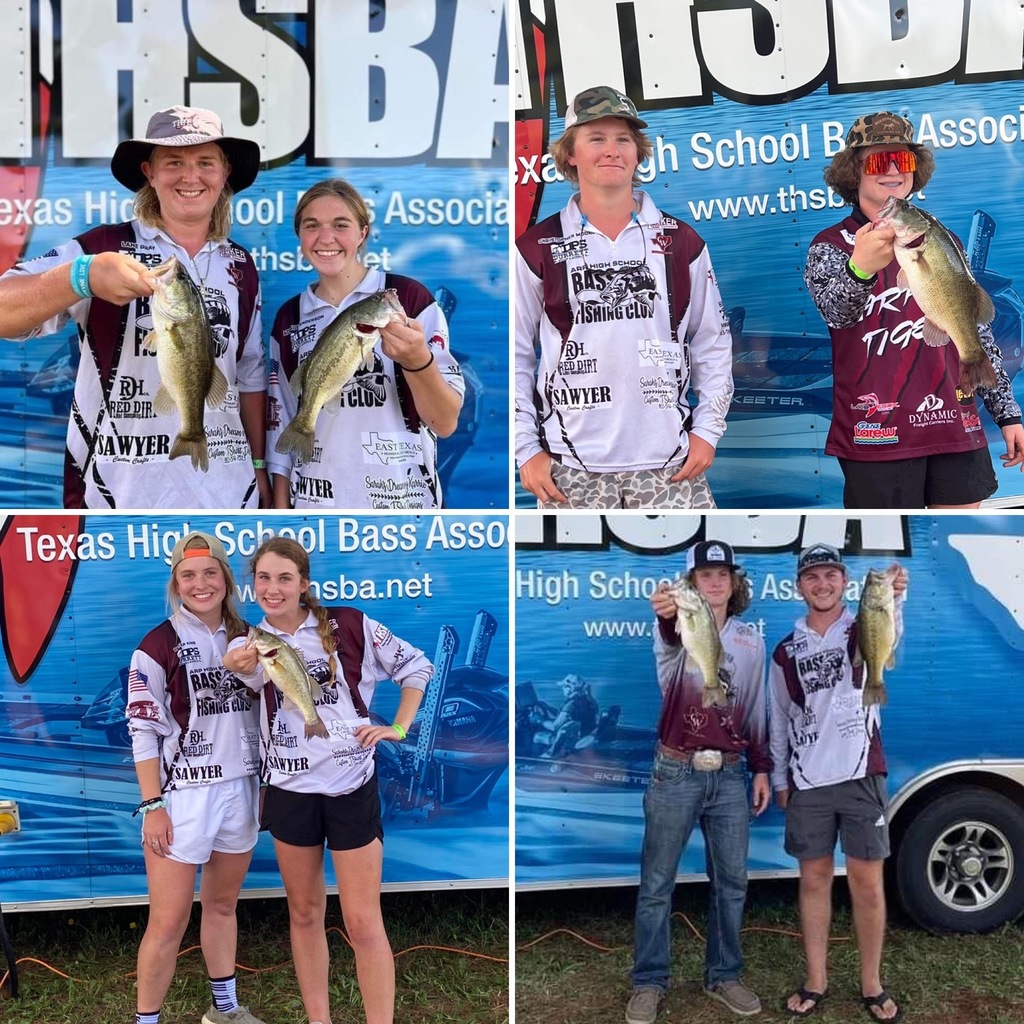 📺VIDEO📺 of Tuesday's Arp H.S.🏐Senior Night Ceremony. CLICK
https://5il.co/1ibnl
TO WATCH The varsity Lady Tigers went on to sweep Quitman 3-0. JVA & JVB also won in straight sets over Quitman 2-0 respectively. Varsity is now 23-8 overall & 2-1 in district play. #TPND

📺WATCH📺:
https://5il.co/1i7fm
Why not get as pumped as these ladies? Come support our Arp Lady🐅H.S.🏐teams as they celebrate 5 seniors Tuesday when they host Quitman. Sr. Night festivities begin approx. 6:15pm. JVB-4:30pm, JVA-5:30pm, Varsity-6:30pm. #TPND #EATT #bEASTtexas #txhsvb