A perfect season.
That is what the Arp Junior High 7th grade A team Lady Tiger basketball team accomplished the last three months.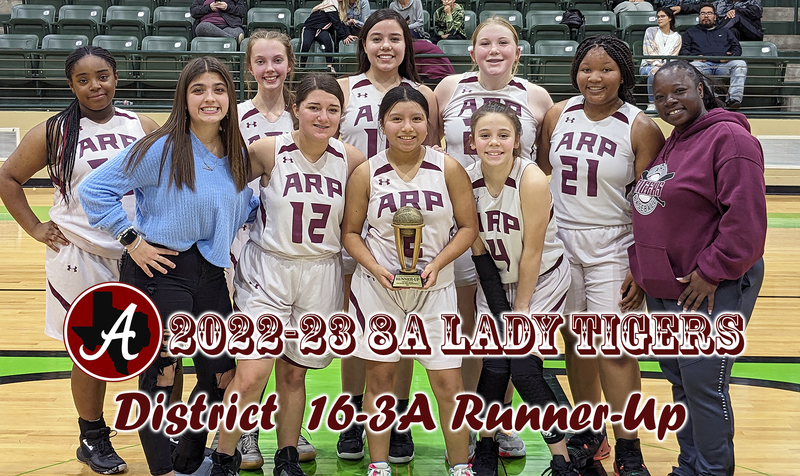 The 8th grade A team girls weren't far behind as they finished as District 16-A runners-up.
Both squads capped off very successful 2022-23 campaigns at the Jr. High district tournament in Tatum Saturday.
Going into the tourney without a scratch, Arp 7A received a first round bye. They proceeded to hammer rival West Rusk 28-4 in the semifinals. Then they soundly defeated Jefferson 45-27 in the final. The Lady Bulldogs were the only team that had played the Lady Tigers close in the regular season. Arp 7A pulled out that Jan. 12 thriller 26-25.
The 7A Lady Tigers wound up 12-0 for the year, and earned the District 16-3A crown.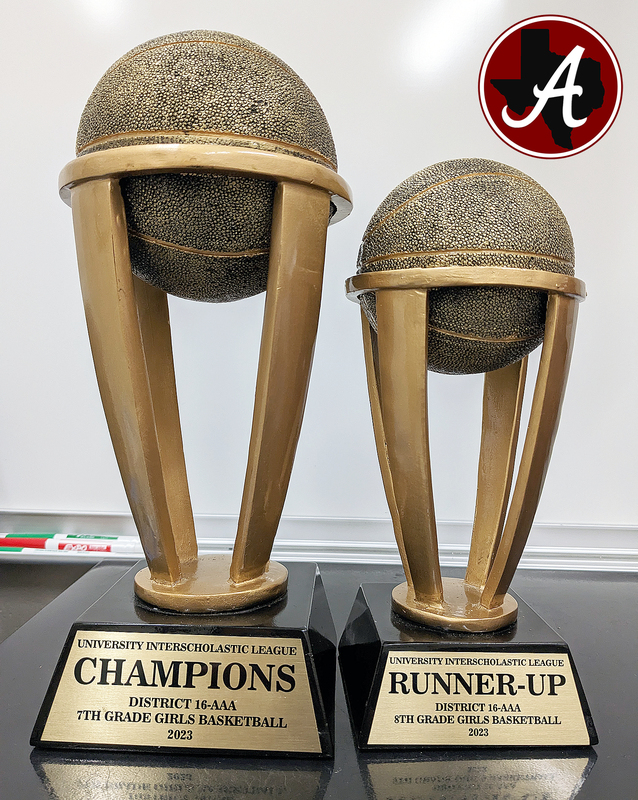 Arp 8A had a lot of momentum heading into the tournament.
They used it to trounce Waskom 45-4, and advance to the semifinals where they held off Tatum for a 24-20 victory.
The 8A Lady Tigers fell in the title game 30-10 to rival Troup.
Arp 8A finished the season by winning seven of their final nine games, coming away with a 7-6 record and the runner-up trophy.
7A team roster: Zariah Tatum, Addison Rhoades, Gracey Nichols, Saniah Tatum, Jauzalyn Johnson, Tytierah Reese, Emma Nugent, Jai'Miah Ford, Lilly Kaepernick.
8A team roster: Emma Harris, Stephany Santay, Avery Littlepage, Alessa Taliaferro, Callie Brown, Katie Nance, Dalaysia Martin, Hannah Martindale, Aquira Hines
7/8 B team roster: Kennedy Malone, Lily Nichols, Cassidy Campos, Ashlyn Poe, Kaylee Hill, Emori Sheffield, Lourdes Rodriguez, Kristal Williams, Alissa Martin, Anaya Lacy.
The Arp Junior High girls basketball teams are coached by Angelia Neal, who was assisted this season by Bobby Parker.