Plenty of individual accolades for the Arp Tigers to build on.
When the All-District 9-3A Division 2 selections were announced, Arp High School saw ten of its players recognized for their efforts in the 2022 season.
1st Team Award Winners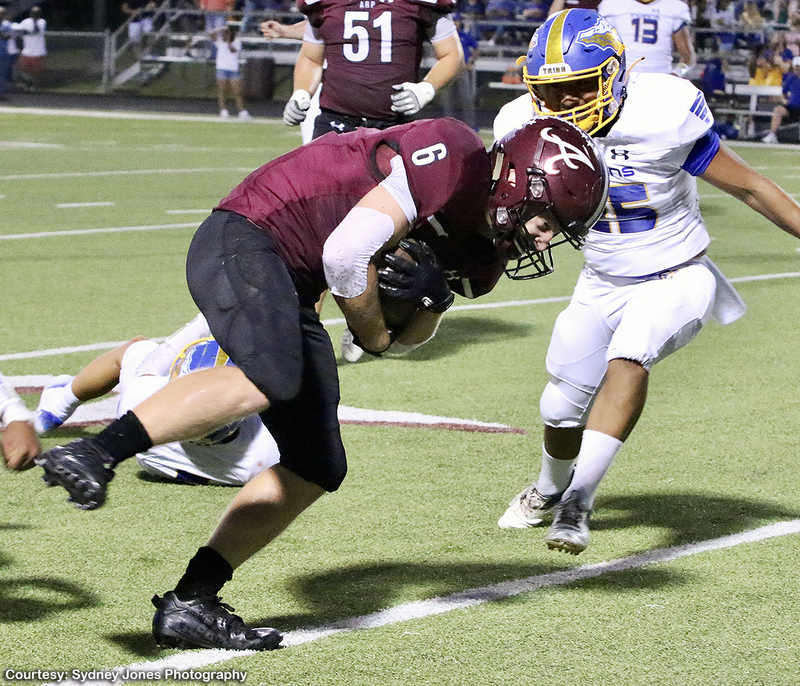 Jaydon Spradlin (Sr.) - 1st Team Utility Player
"Sprad" as he's often referred, caught more passes than any other player in the district, finishing the year with 49 receptions. He was also fourth in the league in receiving yardage at 582 yards to go along with seven TD grabs and a kickoff return for a score. A two-way starter, Spradlin was a massive contributor at cornerback as well.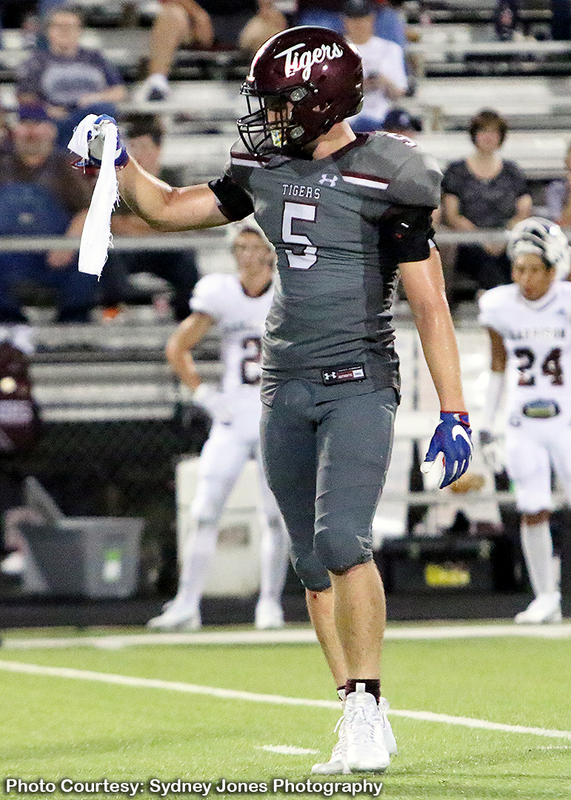 Hunter Nash (Sr.) - 1st Team Special Teams Player
Not only was he a very consistent place kicker, but instrumental in all aspects of special teams while also playing on both sides of the ball. A hard-nosed fiery leader, Nash accounted for 17 tackles defensively, and 52 all-purpose yards.
2nd Team Award Winners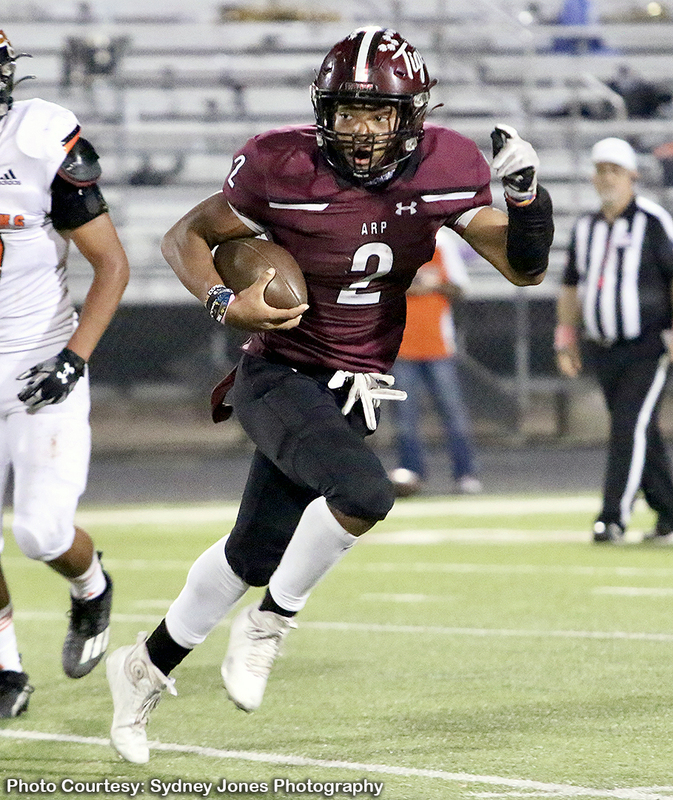 KJ Yarbrough (Jr.) - 2nd Team RB
The third leading rusher in the district, Yarbrough became a workhorse for the Tigers offense, and a violent game changer defensively. At strong safety, he was the team's fourth leading tackler with 47 stops, including 30 solo tackles which topped the team. That went along with an interception, and a quarterback hurry. Always dangerous with the ball in his hands, Yarbrough rushed for 915 yards, and six touchdowns on 143 carries. He added six catches for 84 yards and two more scores. Altogether, he averaged almost seven yards each time he touched the pigskin.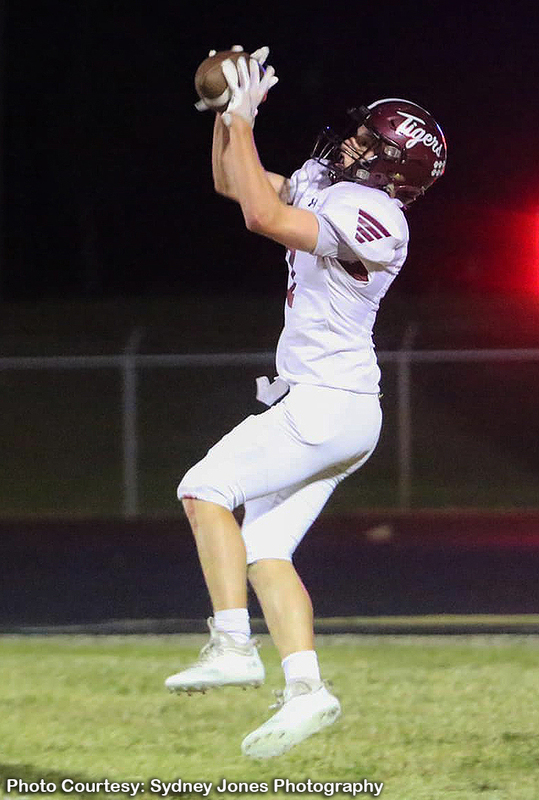 Wyatt Ladd (Sr.) - 2nd Team WR
Arguably, the best hands in District 9-3A Div. 2. A perpetual big play threat, Ladd was third in the league in receiving yardage, and receiving touchdowns. Hauling in 38 passes for 747 yards and eight scores, he averaged nearly 20 yards per catch. A three-year varsity starter, and two-time all-district performer, Ladd's leadership, and work ethic may be his biggest contributions to the program to go along with his multiple successes off the field.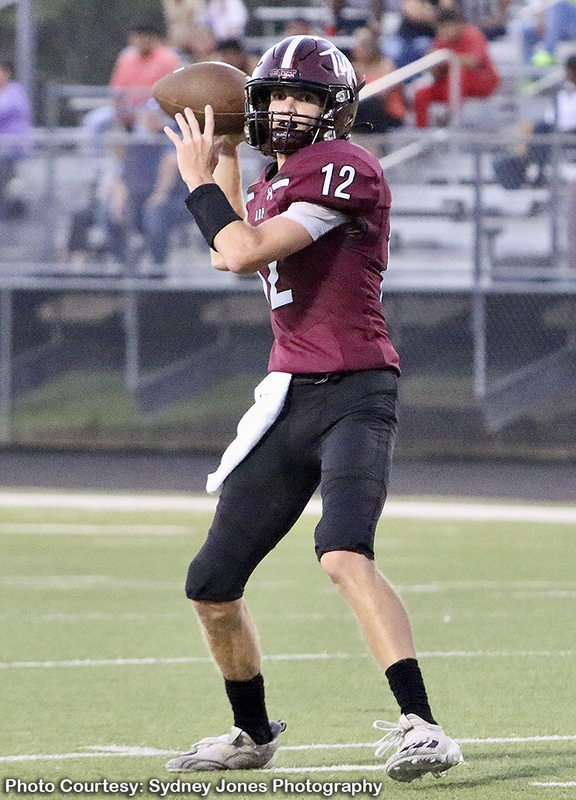 Frank Smith (Jr.) - 2nd Team QB
In his third-year as Arp's starting signal caller, Smith continues to become one of the premiere quarterbacks in East Texas. He was the district's third leading passer throwing for 1,958 yards while completing 137 of his 253 tosses for a 54 percent clip. He was nominated for Mr. Texas Football Player of Week after accounting for seven Tiger touchdowns in a 66-51 road victory at Tenaha. Often finishing drives with his arm or his legs, Smith was third in the league with 15 rushing scores, and 21 through the air. His dual-threat ability also netted him seventh in the district's rushing list at 616 yards. Smith averaged nearly seven and a half yards every time he kept the football.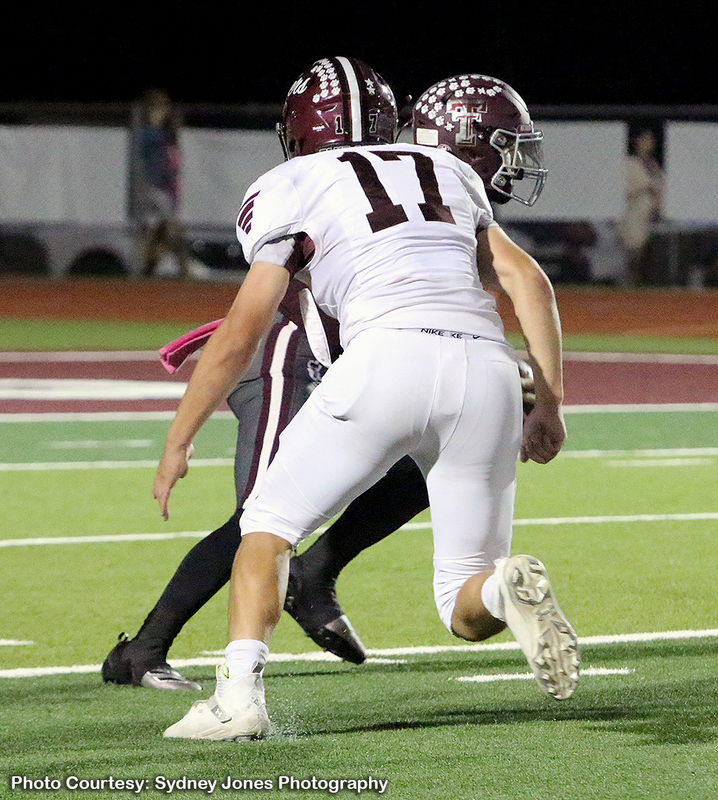 Jacob McMorries (Sr.) - 2nd Team DL
A welcome addition on the edge, McMorries finished fifth on the team in tackles with 46 takedowns. Often tenacious as a run stopper and pass rusher, he was second on the team with six tackles for loss to go along with a sack.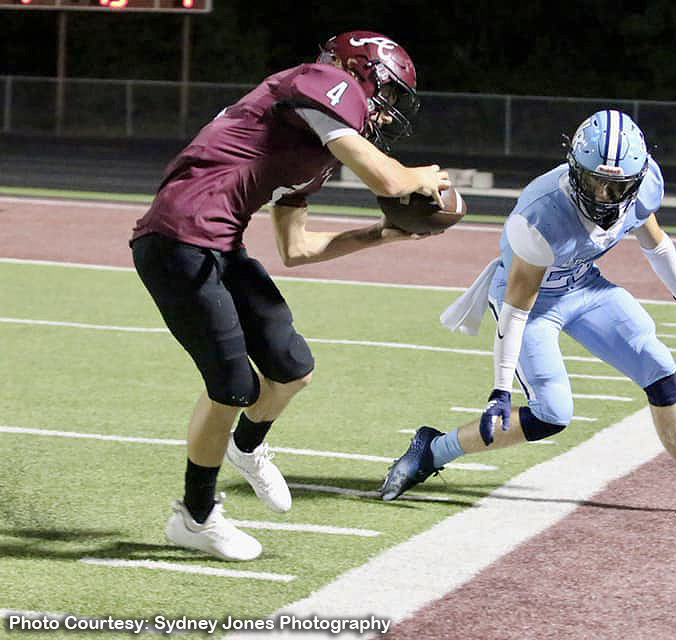 Josh Smith (Fr.) - 2nd Team DB
Playing well beyond his years, Smith stepped in as a starter at free safety from day one as a freshman and excelled. He tied for the league lead in interceptions with two while also recording 36 tackles and forcing a fumble. As a backup at running back, Smith added 162 all-purpose yards plus a touchdown. A talented athlete, Smith gives the program plenty of optimism for years to come.
Honorable Mention Award Winners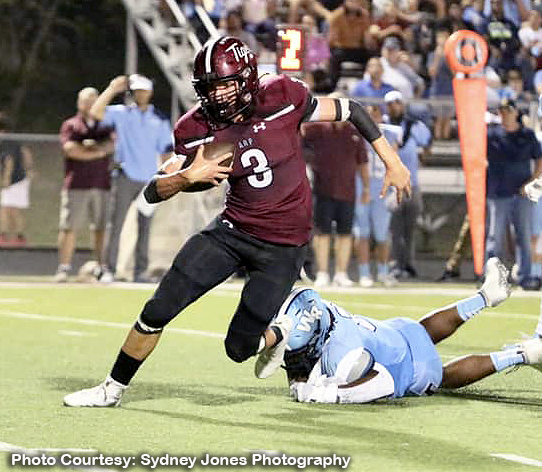 Fisher Arrington (Jr.) - Honorable Mention Outside LB
An All-District honoree for the second straight year, Arrington may have been the most consistent player on the Arp defense. But he had much more on his plate in 2022 as he became a two-way starter. He finished sixth on the team in tackles with 38 to go along with two stops behind the line of scrimmage, a sack, and two forced fumbles. As the Tigers tight end, he caught five passes for 67 yards and a score. His unselfishness has shown throughout his time as a Tiger as he will do whatever is needed for his team to succeed.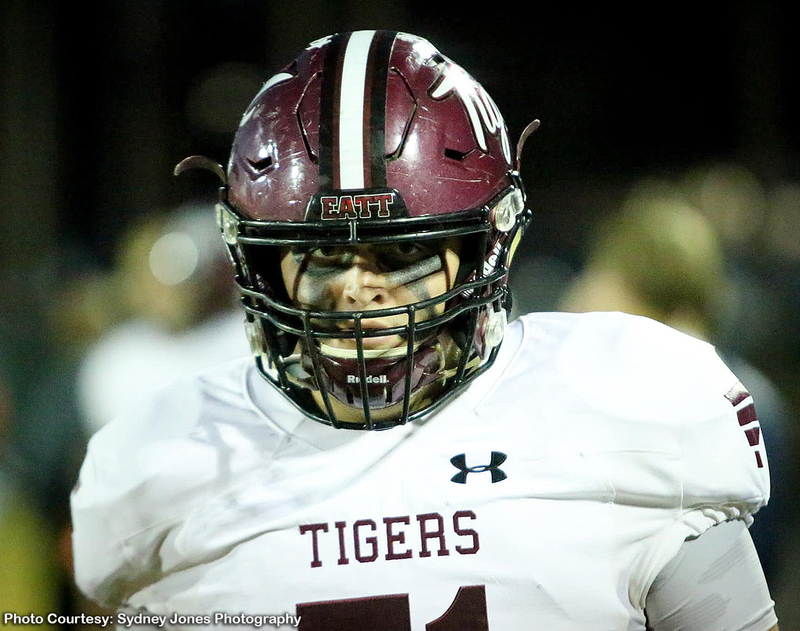 Blake Archie (Sr.) - Honorable Mention OL
The unquestioned leader of Arp's offensive line. Archie had his work cut out for him with a young offensive front. He helped the group grow tremendously for an offense that averaged nearly 30 points a game. A two-way starter, Archie even finished on the team's top ten in tackles with 23 from the nose guard position. That included a tackle for loss, a sack, and a QB hurry.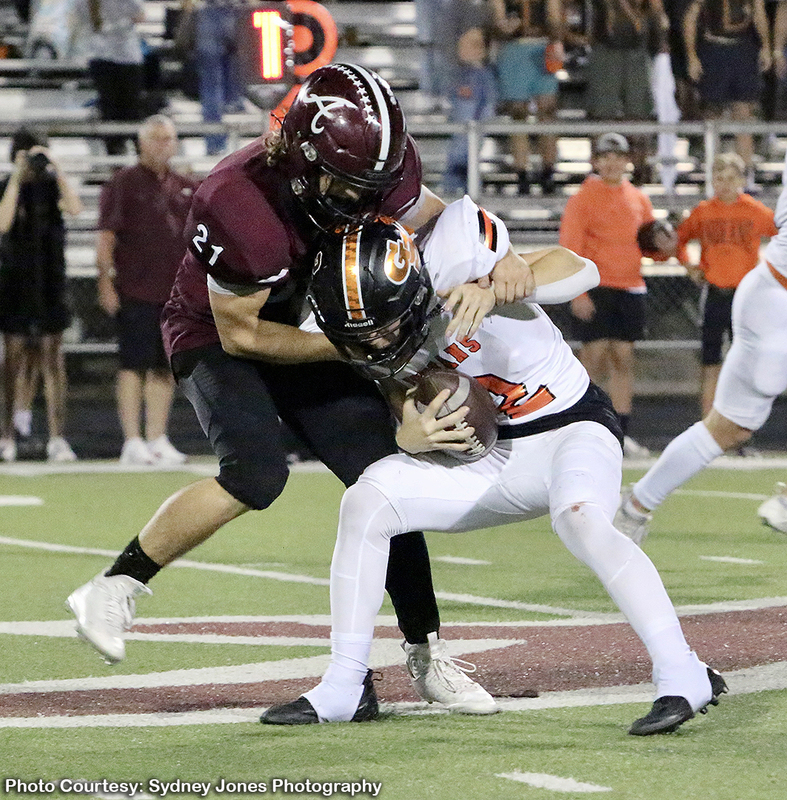 Thomas Fuller (Sr.) - Honorable Mention Inside LB
Always a tough customer. Despite missing a few games with an injury, Fuller still tied for the team lead in tackles with 54 which put him in the top twenty in the league. Fuller was named the Tyler Paper's defensive player of the week after recording 16 tackles, six tackles for loss, four sacks and two quarterback pressures in a 44-18 road victory at Winona. He also scored his first career touchdown in that contest. Incidentally, that was the game he came back from injury. He also wound up in the top five in the district in sacks.
All ten of these gentlemen have made massive contributions that will help carry the Arp High School football program forward.
Arrington, Yarbrough, and the two Smith brothers will all be back for the Tigers in 2023.