Coming off a big time turnaround season on the court, three Arp Lady Tiger varsity volleyball players were rewarded for their efforts in the classroom as well.
Seniors Abby Nichols, Kyleigh Pawlik, and Kyia Horton were recently named to the Texas High School Coaches Association/Texas Army National Guard academic all-state team.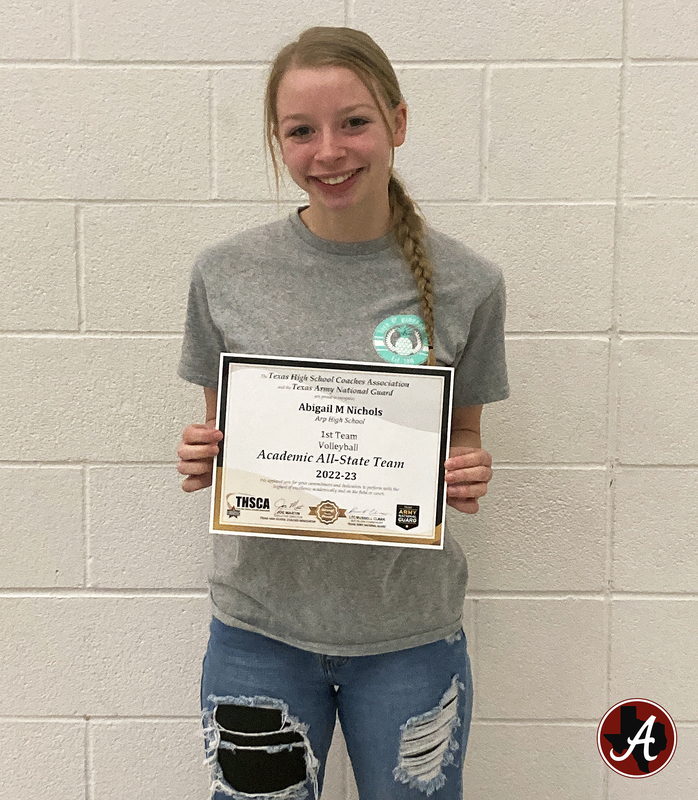 Nichols, who excelled as an outside hitter and defensive specialist, is a first team selection.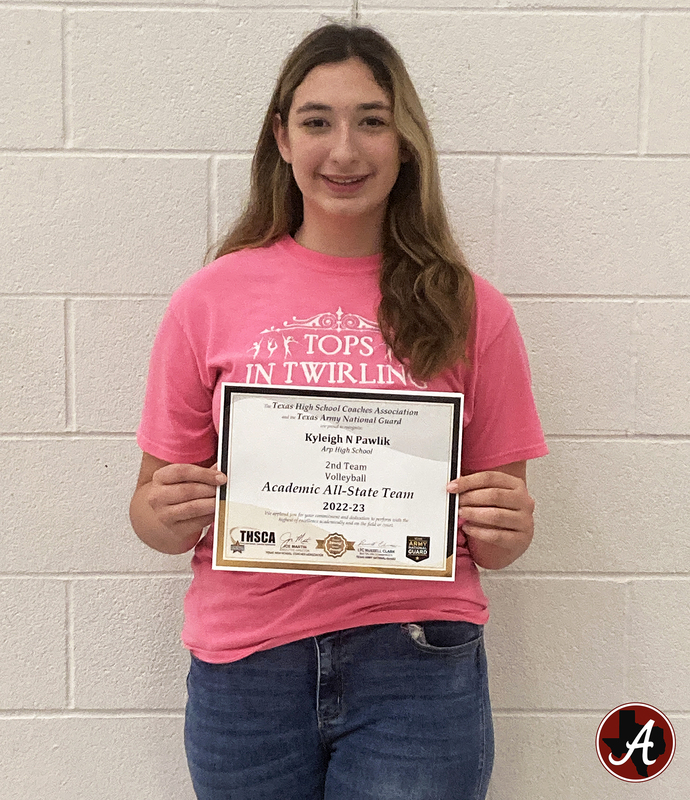 Pawlik, a quality middle blocker for the Lady Tigers, was named to the second team.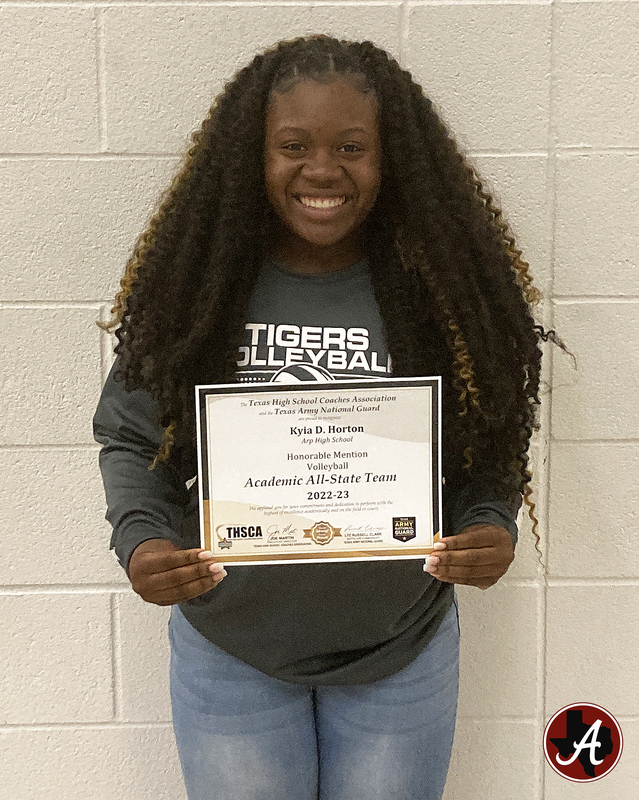 Horton, who had another outstanding season as the team's starting setter, received honorable mention.
Arp finished 25-15 for the 2022 campaign, which marked the Lady Tigers first 25-win season since 2015. It was also their first 20-win season since 2016.