The tireless work of one of our coaches is being recognized.
Billy Holcomb is Arp High School's head volleyball coach in the fall, and head softball coach in the spring. Needless to say, there's no off-season for him.
Thursday afternoon, he was informed by the Texas High School Coaches Association that he had been named their coach of the week.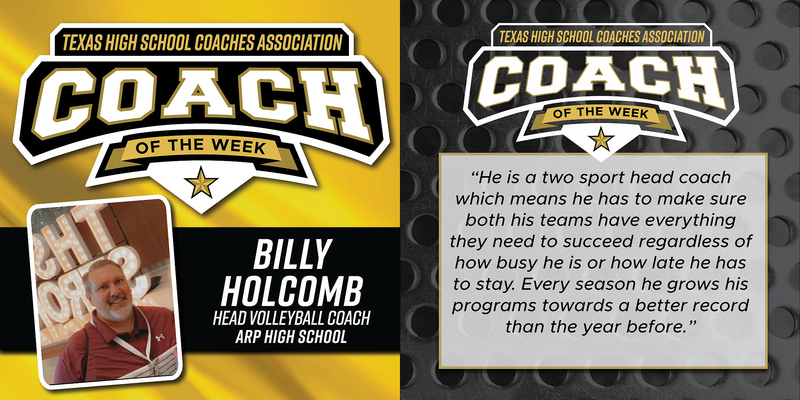 Coach Holcomb has helped the Arp Lady Tigers achieve a 10-4 record so far this season, which is already three more wins than they had all of last year. And we're still very early in the 2022 campaign.
Last week, Holcomb's Lady Tigers placed second in the silver bracket of the Central Heights Classic tournament. That marked the first piece of hardware, that Arp's current seniors have won in their entire high school career.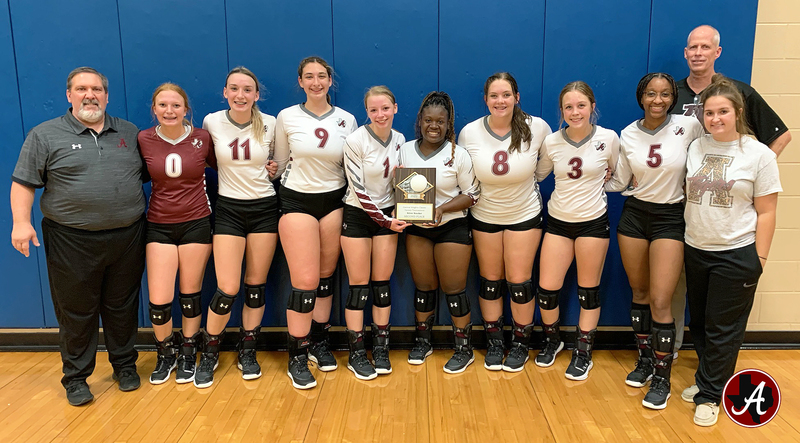 His award letter also states that, "He goes above and beyond by taking care of his athletes on and off the court."

Friday all three Arp High School Lady Tiger Volleyball squads play at Kilgore beginning at 4:30 p.m.
REMINDER: YOU MUST PURCHASE YOUR TICKETS ONLINE FOR THOSE MATCHES:
Saturday, the varsity Lady Tigers will resume play at the Hughes Springs Tournament where they won all three of their matches in Thursday's pool play. Arp plays at 9:00 a.m. in the gold bracket.
#TPND #EATT #bEASTtexas #txhsvb