For the first time in three years, Tiger Pride Band members and majorettes will have an opportunity to compete at the UIL Texas State Solo-Ensemble Contest in person.
Friday morning 14 Arp High School students departed for the Austin area to take part in ten events, in six different disciplines.
The competition for our Tigers takes place Saturday May 28 at Hendrickson High School, and Kelly Lane Middle School in Pflugerville.
The following Arp band members and twirlers will participate Saturday as follows: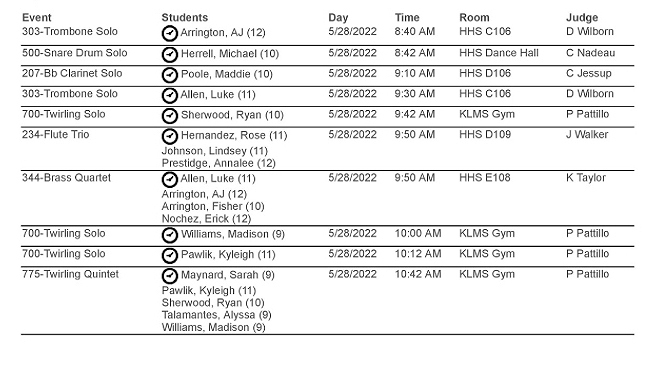 Tiger Pride Band members under the tutelage of Arp ISD band director Chris Cook.
Front row L-R: Maddie Poole, Lindsey Johnson, Rose Hernandez, Annalee Prestidge.
Back row L-R: Erick Nochez, A.J. Arrington, Michael Herrell, Fisher Arrington, Luke Allen.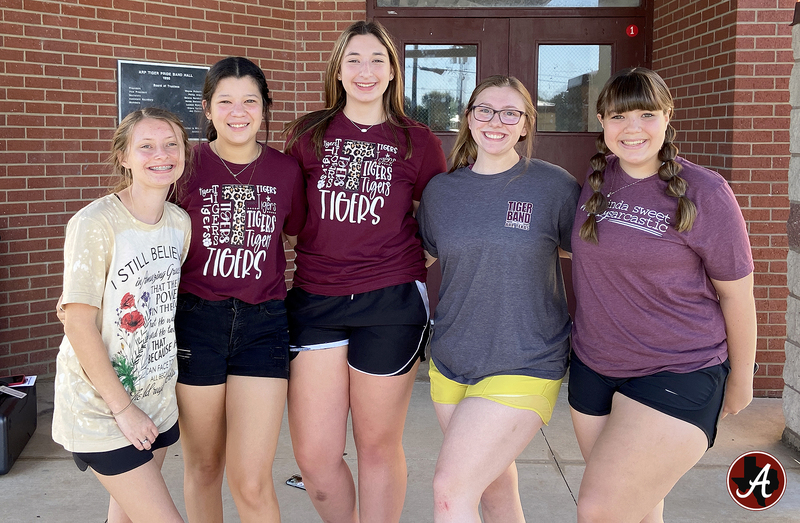 Arp High School majorettes under the direction of twirling sponsor Tiffany Ellis.
From L-R: Madison Williams, Alyssa Talamantes, Kyleigh Pawlik, Ryan Sherwood, Sarah Maynard.
The Arp High School band is coming off achieving a Sweepstakes rating for the second straight year.
The twirlers earned a first division rating at the regional competition in November in Bullard to qualify for state.
Best of luck to our band members and majorettes.