Steadily improving all season, senior Kirstin Millerd is hitting her top marks when it counts the most.
Millerd matched her season bests in the squat and deadlift at the girls Region 3 Division 3 meet while bettering her bench press mark by an impressive thirty pounds.
Her total weight (amidst all three lifts), which was also her best total of the year at 905 lbs., garnered her a second place finish in her weight class. It also earned her a ticket to the THSWPA State Championships 3A small schools meet.
The state competition is scheduled for 8:00 a.m. Thursday March 17 at the American Bank Center Exhibit Hall in Corpus Christi.
Millerd put up 215 lbs. on the bench, 390 lbs. on squat, and 300 lbs. on deadlift at the regional meet at Rice High School on February 26.
Sophomores Skylar King and Tiana Foutz also qualified for regionals. Their weight totals in the competition were their season bests as well.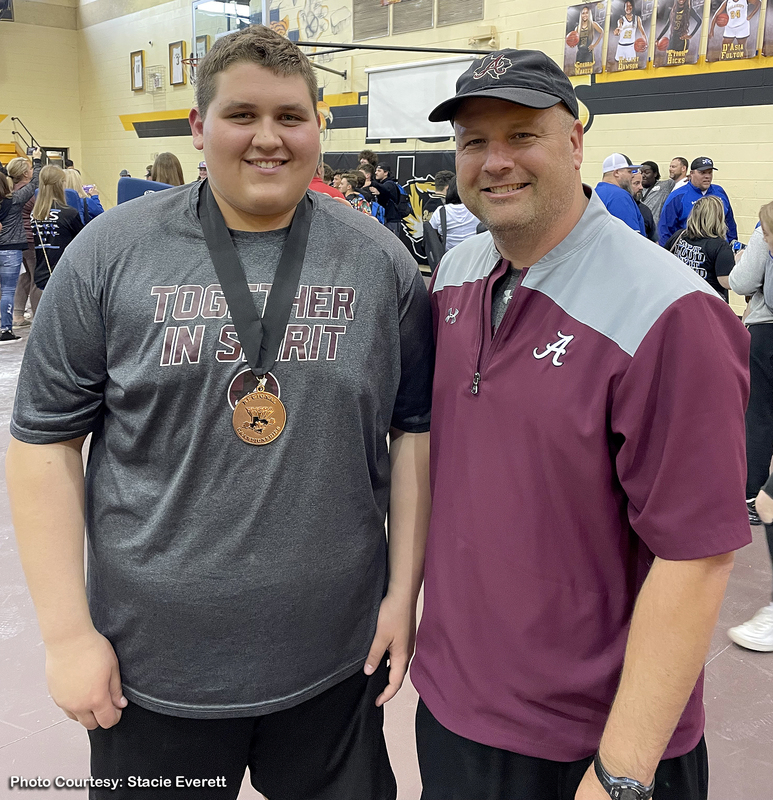 On the boys side, freshman Bryce Everett showed out for the Tigers.
At the Region 3 Division 3 boys meet in Malakoff March 5, Everett became the first Arp male powerlifter in over a decade to medal at a regional event.
Everett finished fifth among the super heavyweights. While that didn't send him to the state meet, Everett also had his best performance of the season last Saturday.
Everett totaled 1,290 lbs, his highest mark of 2022. On squat, he lifted 505 lbs., and 345 lbs. on the bench, both top marks for him this campaign. He brought up 440 lbs. on deadlift matching his season high.
Sophomore Lance Langenbau, and junior Thomas Fuller also earned the opportunity to participate in the regional competition.