Lots of fine tuning.
Countless early mornings.
Many evening rehearsals.
Plenty of heavy lifting.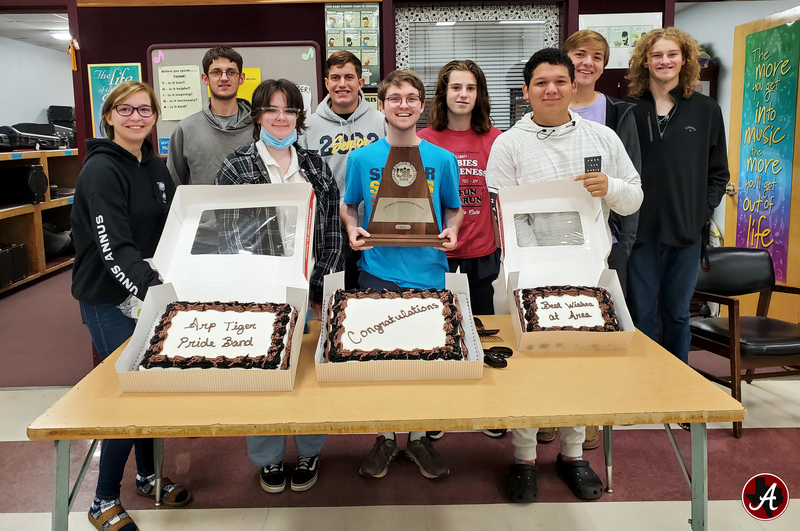 Now these young people are seeing the fruits of their labor.
Part of the reason there was cake Monday morning at the Arp Band Hall.

The Arp High School Tiger Pride Marching Band achieved a 1st Division "Superior" rating at the UIL Region 21 Marching Contest at Longview High School's Lobo Stadium Saturday.

That qualifies them for the UIL Area C Marching contest this coming Saturday Oct. 23 at Lindale Eagle Stadium.

Arp's prelim performance time is set for 2:00 p.m. Should they advance to the finals, those performances begin at 6:15 p.m. Admission for all spectators is $5.00 per person.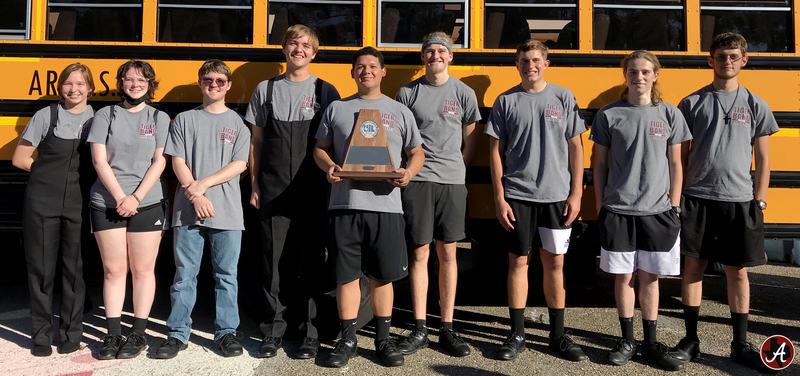 The Arp Marching Tigers will be competing for a berth in the UIL State Marching contest.
Depending on how many schools qualify to area, the top 4 or 5 bands at that competition will qualify for the State Marching Contest in San Antonio on Nov. 1-3.
Before that, they will perform at the Arp Junior High pep rally Thursday at 2:14 p.m., and the Arp Varsity football game at Winona Friday at 7:30 p.m.

On Friday nights, four varsity football players take their shoulder pads off at halftime to perform as part of the Marching Tigers along with two cheerleaders.