ELYSIAN FIELDS, Texas (Arp ISD) - The conditions were not ideal Wednesday.
It was hot, humid, and the runners body clocks were out of their usual element.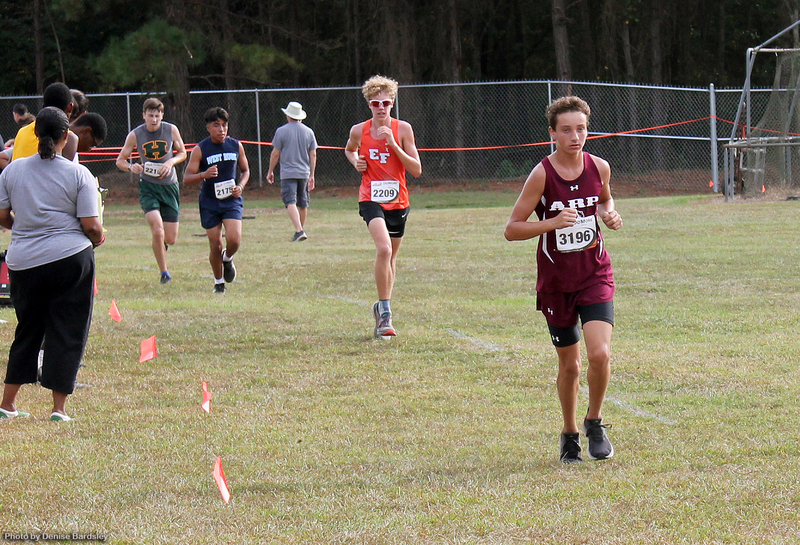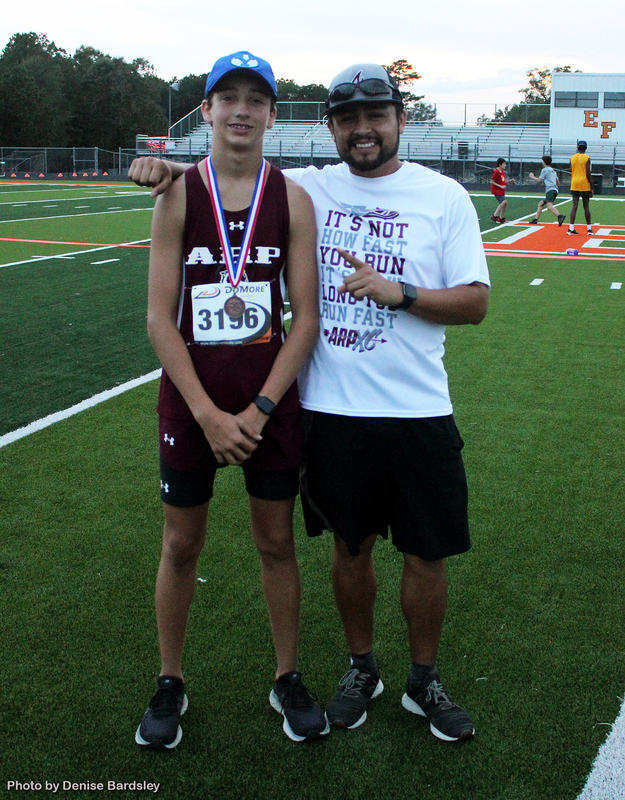 Despite adversity, Arp sophomore Ty Bardsley managed to finish eighth in the varsity boys District 16-3A Cross Country meet to qualify for the regional meet for the first time in his high school career.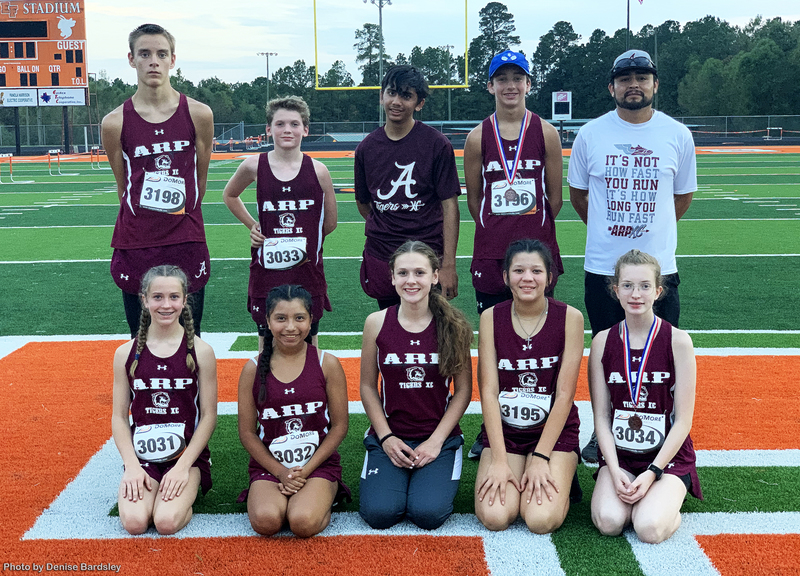 Although disappointed that he didn't achieve a personal best mark, Bardsley still ran the 5K course in a time of 20:42.7.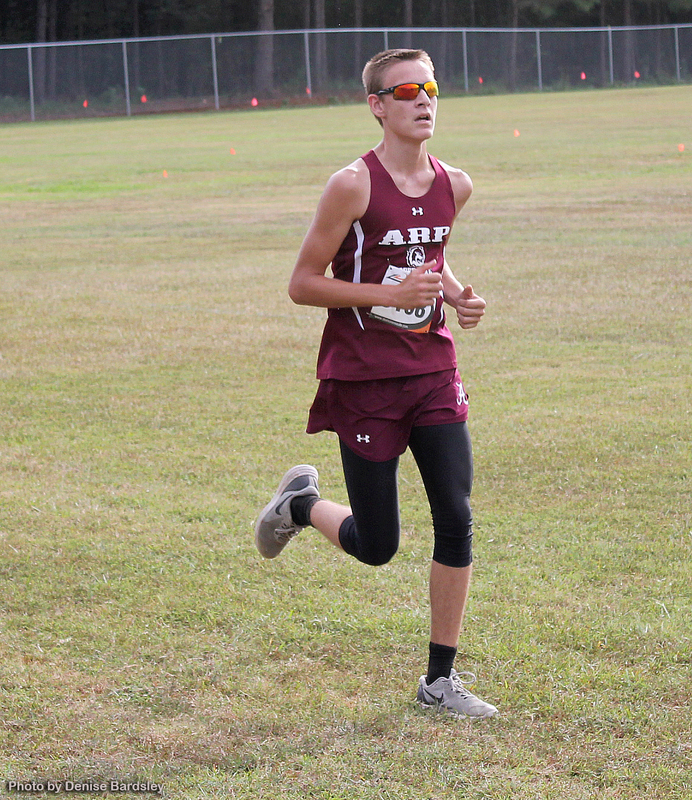 Sophomore Dominic Barnwell finished 26th in 23 minutes, 30.4 seconds while sophomore Paul Olegario was 34th with a mark of 27:21.7.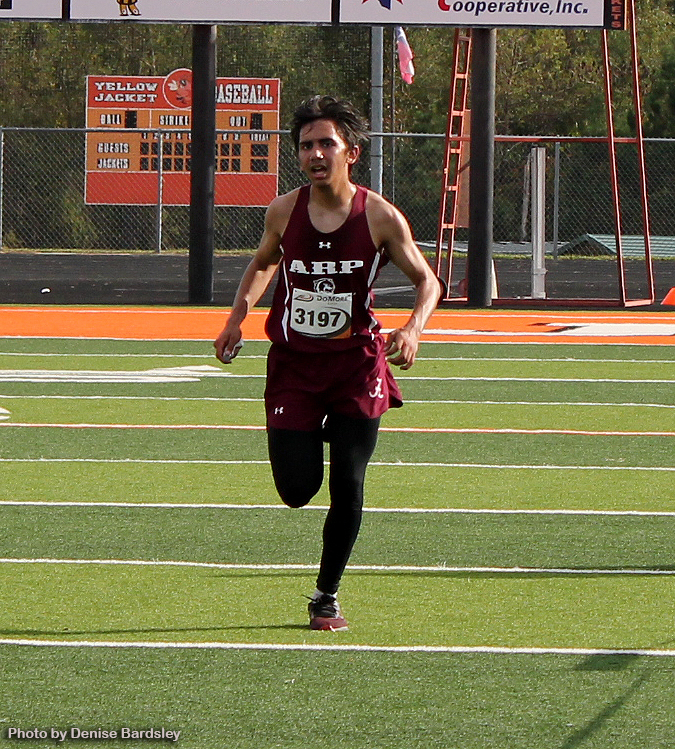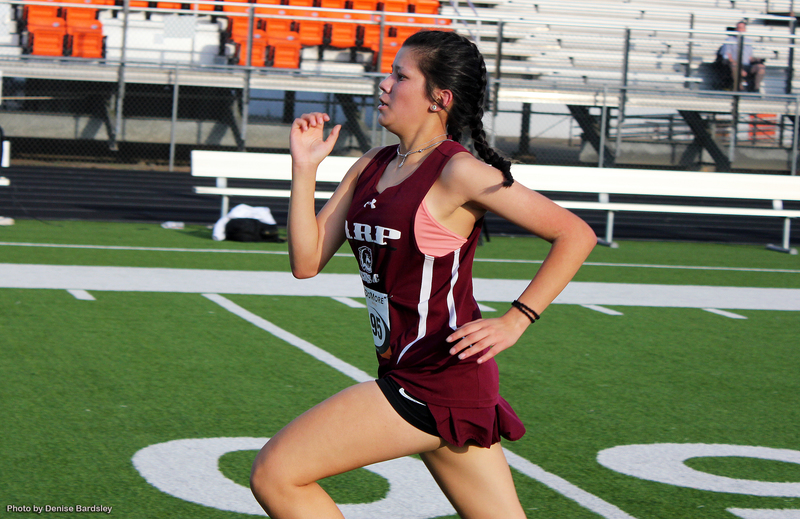 Freshman Alyssa Talamantes was the top varsity Lady Tigers finisher at 28th with a time of 18:09.5 for the two-mile event.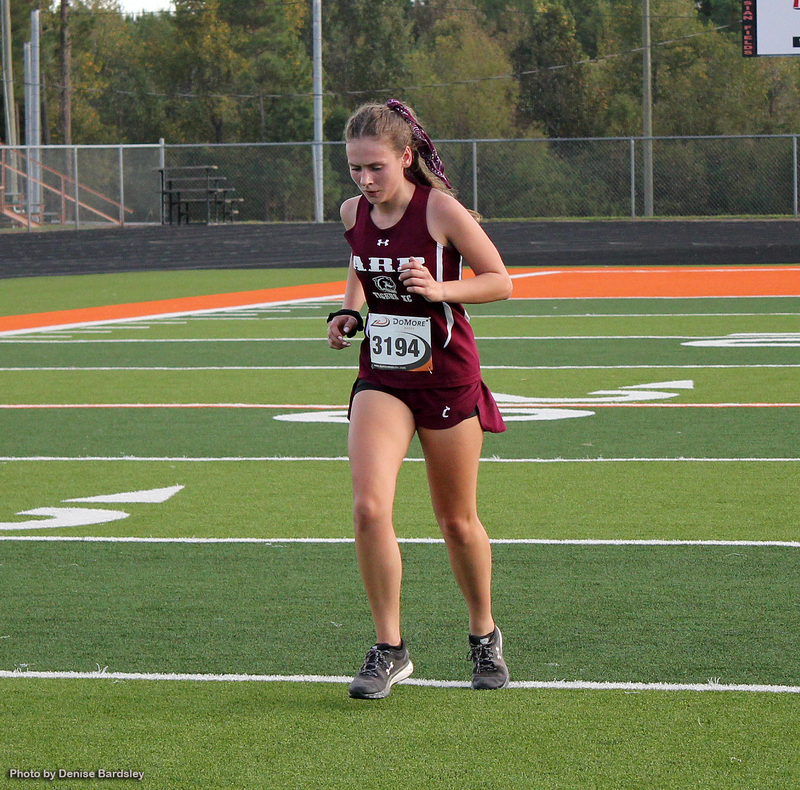 She was followed up by sophomore Alanna Benefield who finished 31st at 20:05.8.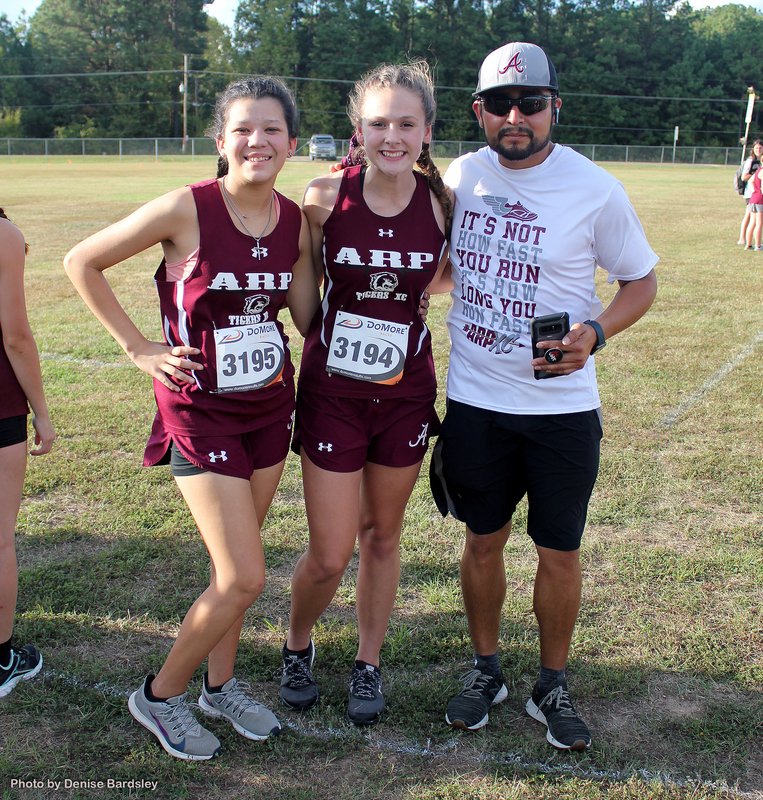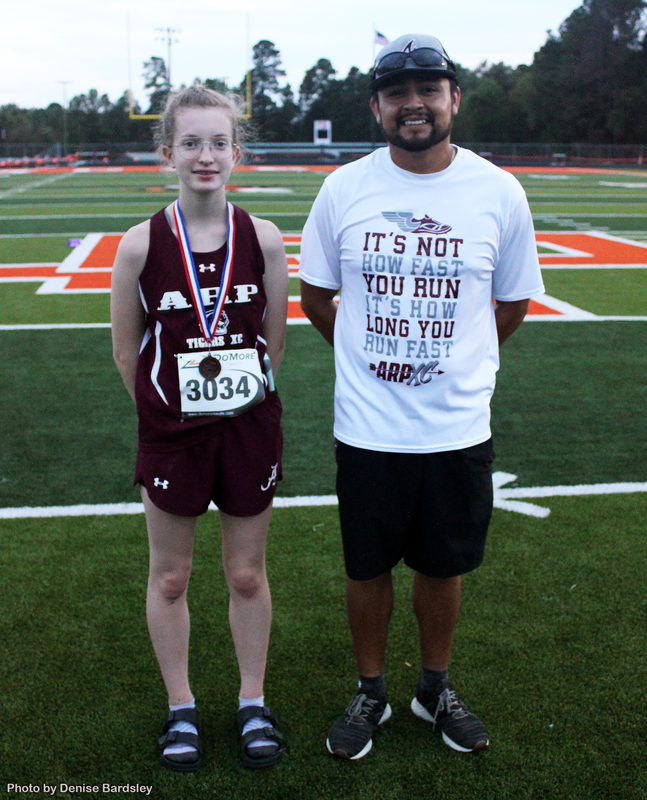 In the girls JV race, freshman Rebekah Hardy secured another medal for Arp, as she placed seventh in 19:26.8.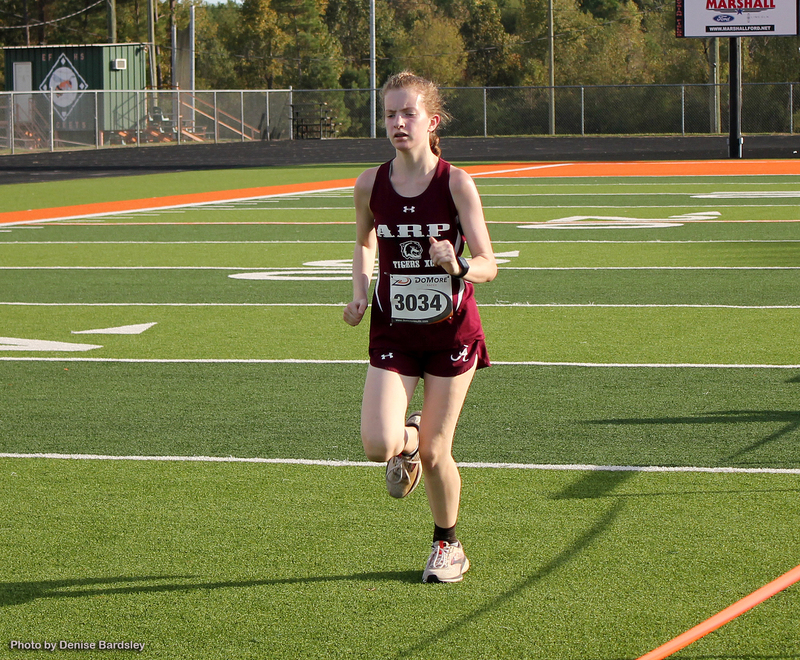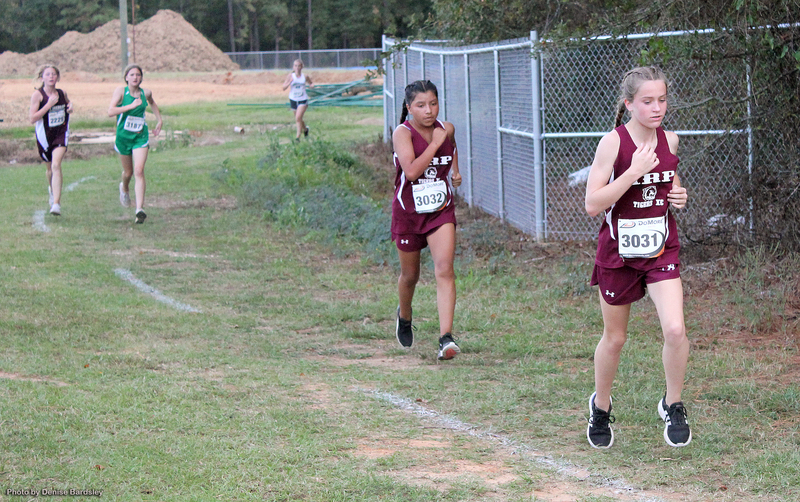 Among the junior high girls, Kennedy Richter and Stephany Santay garnered top 20 finishes at 18th & 19th respectively. Richter ran the two miles in 16:57, while Santay did it in 17:14.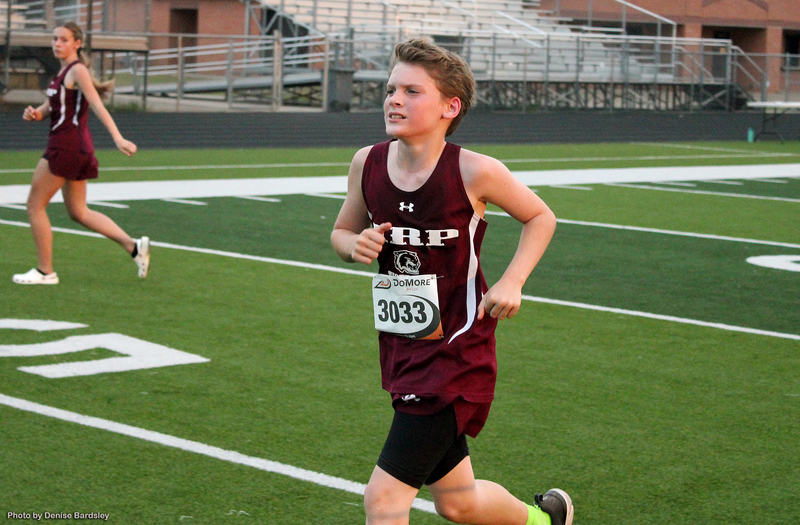 J.T. Benefield represented the Tigers in the junior high boys competition (also a two-mile course). He finished 24th with a time of 18:37.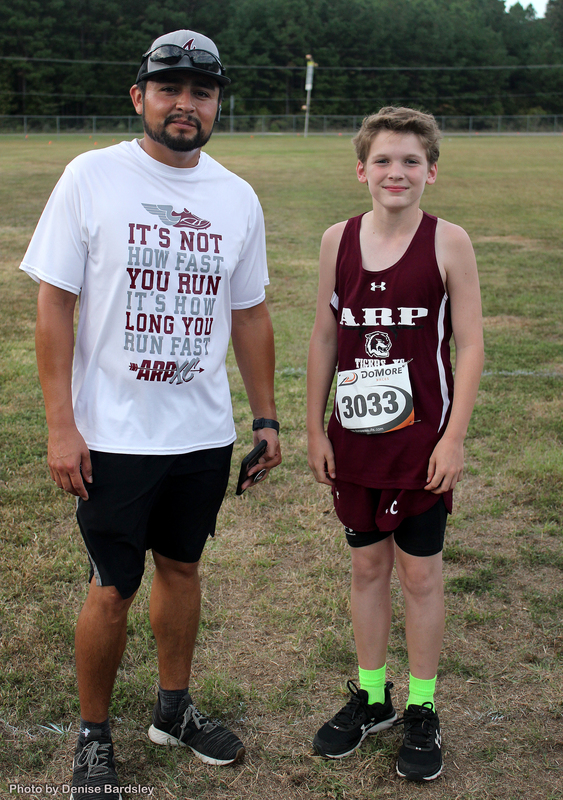 The UIL Class 3A Region II Cross Country meet for Bardsley is scheduled for Tuesday Oct. 26 at 11:30 a.m. at Lynn Creek Park at Joe Pool Lake in Grand Prairie.