As we enter a brand new school year, the Arp Independent School District is happy to have nine new educators on board.
These hires are in addition to the five new coaches brought in earlier this summer, four of whom will also be teaching, as well as multiple other new employees, including aides, maintenance, administration, and other staff.
Having all these talented and experienced folks in our classrooms and throughout our campuses will enhance the learning environment for our students.
---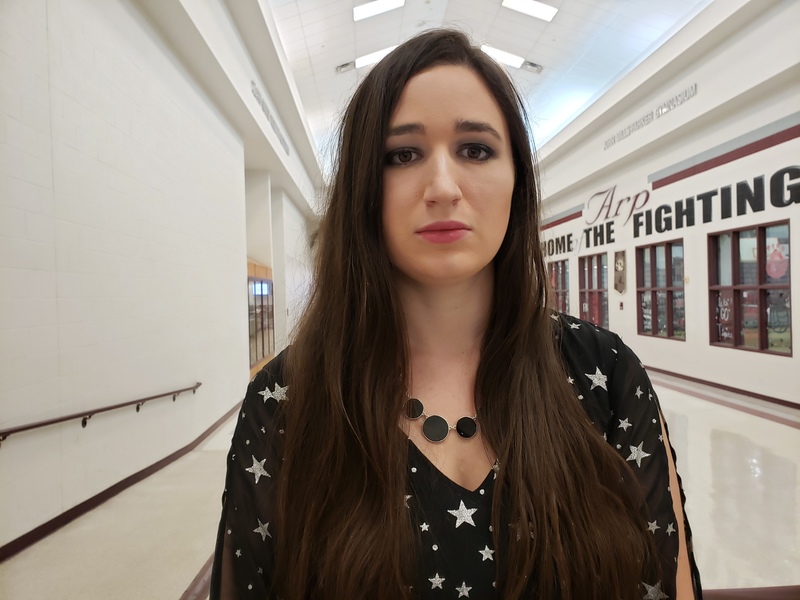 Maura Purcell - High School Biology/Anatomy & Physiology Teacher
Purcell returns to the Lone Star State and to East Texas after teaching in her native California the last two years.
She spent the 2020-21 academic term at Linden High School near Stockton. The previous year, she taught at Calaveras High School in San Andreas.
Purcell earned a Master's degree in biology from UT Tyler in 2017, where she also taught undergraduate anatomy lab sections during her two years as a graduate student.
She graduated with a bachelors of science in cell and molecular biology from California State, Chico in 2013.
Purcell is also an artist. Her work has been displayed at local gallery exhibits in the area.

---
Jeff Markland - High School Special Education Teacher
A 25-year Florida teaching veteran, Markland took a stab at retirement, but decided to join us in East Texas instead.
He says, "Everyone learns something every day," a sentiment he carries as his teaching philosophy.
While he's always loved history, Markland enjoys the idea of learning in general.
"When a student learns a concept in one class and can use it in another class, (cross curricular learning) it becomes meaningful to them, and me too," he explained.
While he earned his Bachelor's degree in education, majoring in social sciences from the University of North Dakota, Markland became a deputy sheriff for two years, before going to graduate school at the University of West Georgia.
There he got a Master's in education with an emotional/behavioral disturbances major.
"Helping kids and building relationships drives me to continue teaching," Markland revealed.
He also served in the U.S. Air Force, where he worked in nuclear security.
---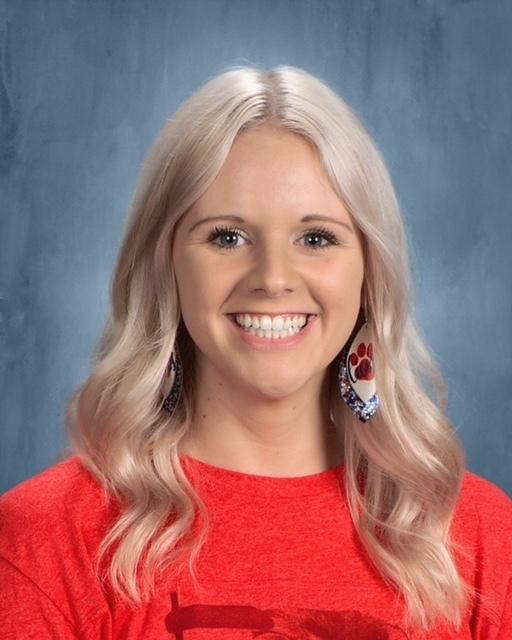 Hatti Alexander - 5th Grade Teacher
Entering her fifth year teaching, Alexander drove down Highway 64 from her alma mater Henderson ISD where she had spent the previous three school years to join the Tiger Nation.
She taught fourth grade English, Language Arts and Reading (ELAR) from 2018-2020, before moving to the fifth grade level in the same subject areas a year ago.
"I think that teaching is so much more than the classroom and curriculum," said Alexander. "While those things are very important, I think that building relationships with students and giving them a safe environment to come to, is where it must start," she explained.
Alexander graduated from Stephen F. Austin in 2017 intending to be a high school Ag teacher. She served in that role at Joaquin ISD for one year after college.
But seeking to start a family, her plans changed.
While she still loves the Ag discipline, she believes "That ELAR is important in a child's life to help them grow as readers while expanding their vocabulary and knowledge for their everyday life."
"Social Studies is important to our children to help them learn how we got to where we are in today's time," Alexander added.
Describing her passion she said, "I love watching students that might be struggling with something to finally understand and have something they can be proud of for themselves."
Alexander brought her husband Dakota along to be Arp's new head baseball coach.
---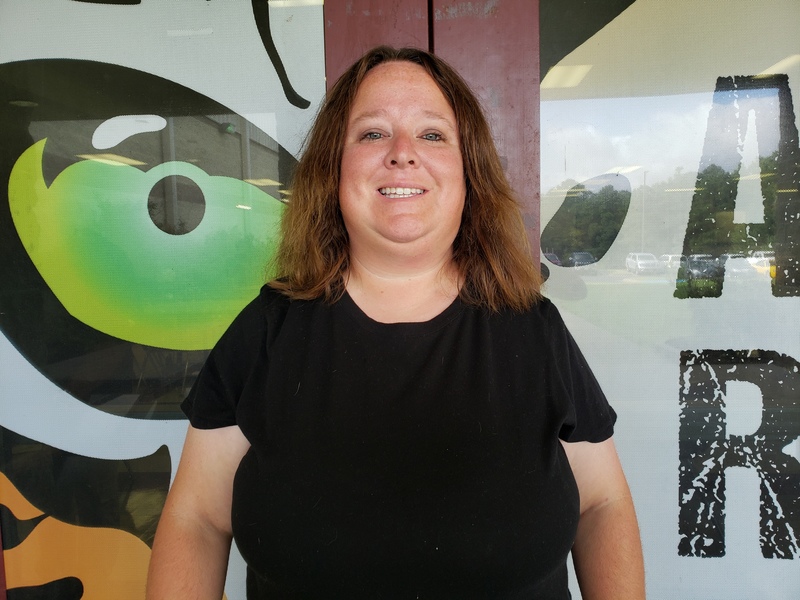 Holly Carpenter - 4th Grade Teacher
No stranger to Arp, America, Carpenter enters her 14th year as an educator.
Although, she's making a slight shift, Carpenter taught Kindergarten at her alma mater Overton ISD for 8 years and Pre-K at Kilgore ISD for 5 years.
Now she'll try her hand at a little bit older kids.
She explains what drives her to continue to teach.
"Their little faces are priceless when they get a concept or skill being taught."
Carpenter adds that she decided to go into teaching, "Because I love children and wanted to make a difference in a child's life."

She graduated from UT Tyler in 2005 with a Bachelors in Interdisciplinary Studies.
---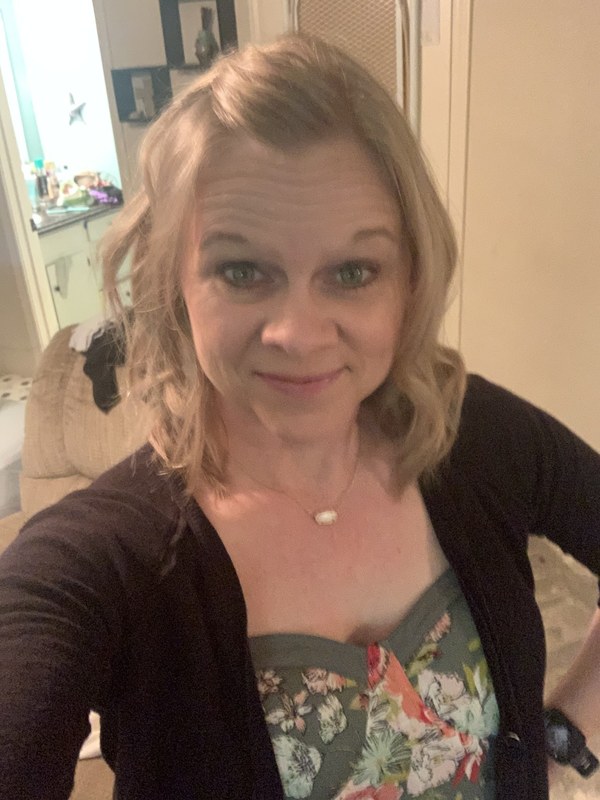 Gena Garrison - 2nd Grade Teacher
"Watching my grandmother in her classroom inspired me to be a teacher. The way she believed in and devoted herself to helping her students excel was beautiful," Garrison explained.
She comes to Arp from Cumberland Academy in Tyler, and enters her eighth year in education.
Garrison taught third and fifth grade at Cumberland from 2014-2020, and second grade at West Rusk in 2013-14.
One of her unique attributes is that she has always taught in a self-contained classroom addressing particular needs of children.
"I feel that all students can learn and grow in their knowledge of all subjects," said Garrison.
" Focusing on a subject or topic that students really enjoy is a way to help build their confidence so that they can in turn, grow more confident in other subjects in which they may not have been as successful in before," she explained.
Garrison stressed "that every student deserves a safe and nurturing environment in which they can learn and explore without fear of failure."
A UT Tyler 2013 grad, and a Whitehouse High School alum, she said, "It is my desire to meet them where they are, and to provide various methods of learning that are best suited to each student's unique needs."
"Learning and exploring new things also helps ignite new passions and interest that a student may not have even know existed within them," Garrison added.
---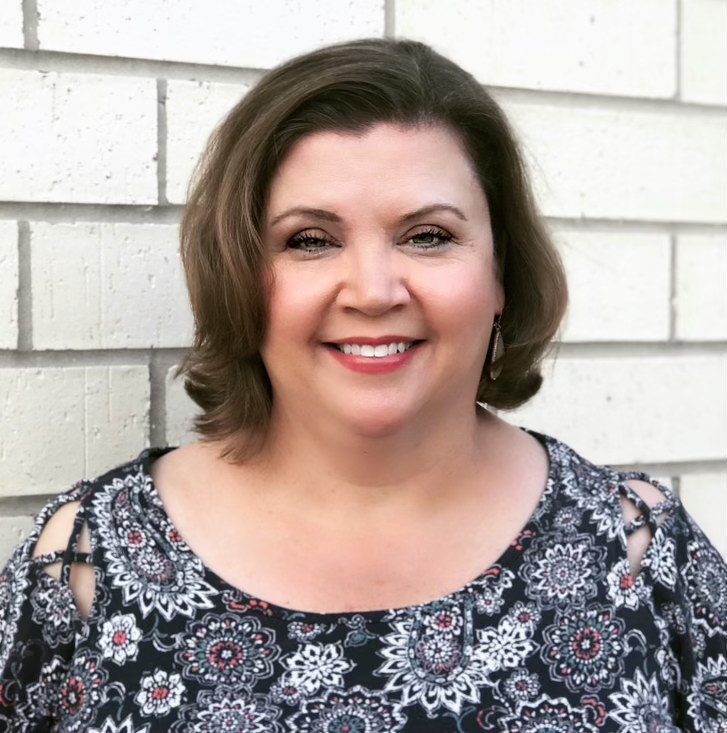 Lisa Lumpkin - Kindergarten Teacher
After 26 years teaching, Lumpkin has plenty of reasons to keep at it.
"Teaching young children allows me to lay a foundation for future success in school and in life. I also play a significant role in how my students (and sometimes, their parents) feel about school. I want my students to love school, and love learning," she explained.
Lumpkin has taught Pre-K, Kindergarten, first grade, and third grade with stops at Jacksonville ISD, Whitehouse ISD, Tyler ISD, and Lewisville ISD.
Her efforts are well recognized.
During her career, she has been a Teacher of the Year nominee, a four-time grant recipient, a new teacher mentor, a student-teacher supervisor, and a staff development presenter.
"I became a teacher because I was fortunate to have several amazing teachers when I was growing up. School was my "happy place" and I wanted to be that kind of teacher for a new generation of kids," she explained.
Lumpkin graduated Cum Laude from the University of North Texas in 1990 with a Bachelor of Science degree in Elementary Education with an early childhood endorsement.
She is also a 1985 grad of Pine Tree High School in Longview.
---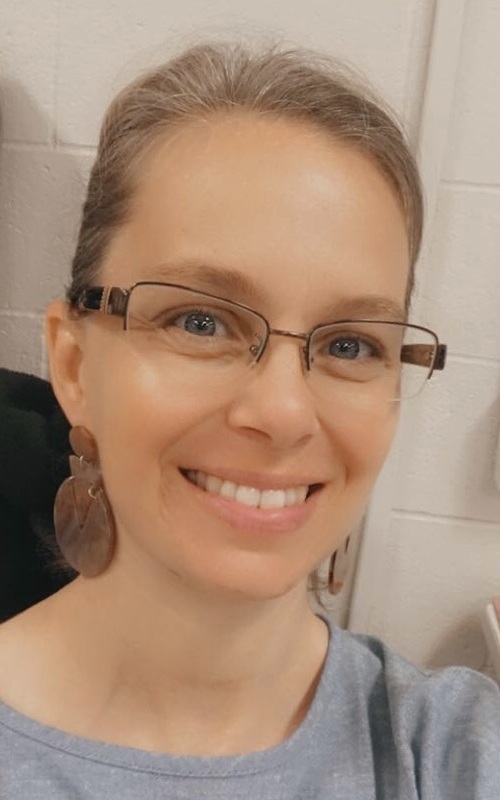 Jennifer Mauldin - 3rd Grade Teacher
Back to her roots.
A 1999 Arp ISD alum, Mauldin always wanted to teach since childhood.
"It is an honor to be able to teach at the elementary school I attended as a little girl myself."
Mauldin has been just down the road at Overton ISD the last 13 years, and enters her 11th year as a teacher.
Since 2011, she's been a 4th grade homeroom teacher, teaching 4th grade math, science, social studies, and 5th grade math.
Prior to that, she was a paraprofessional, dyslexia teacher, and Response to Intervention Coordinator at Overton Elementary.
"In teaching there is never a dull moment. Every day is a new day," said Mauldin.
"I continue to teach for the "aha!" moments. There is something magical about helping another person grow in knowledge and understanding," she explained.
Mauldin has a Master's of Education with Educational Administration Specialization, which she earned from LeTourneau University in May of 2019.
She also has a Bachelor of Interdisciplinary Studies from LeTourneau, graduating in 2012, and an Associate of Arts in Teaching Elementary Education from Tyler Junior College (2010).
Her philosophy of education is, "All children are unique and have a desire to learn. It is my job to meet them where they are and move them forward to reach their full potential."
---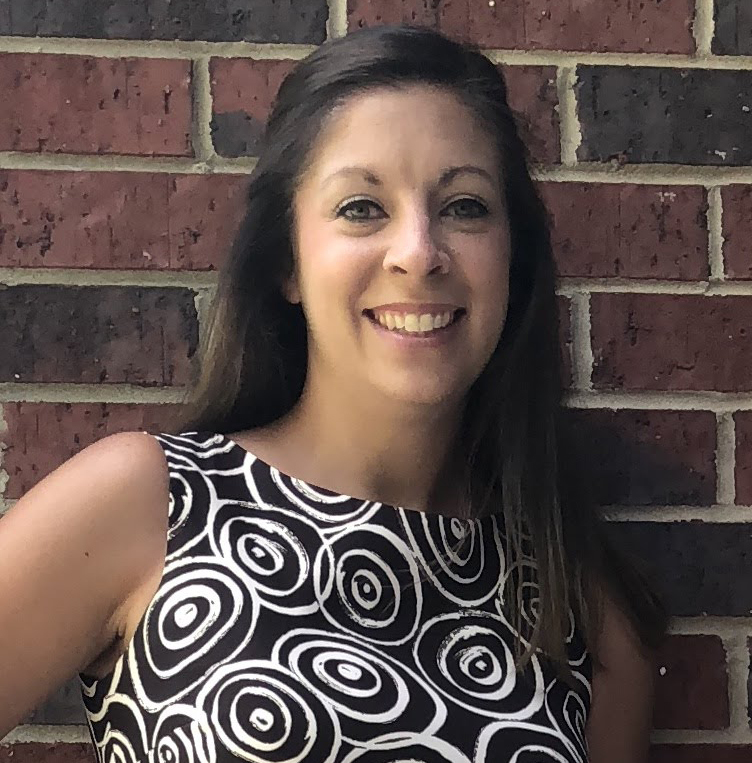 Lindsey Schminkey - 4th Grade Teacher
Making a trip around Lake Tyler (and Lake Tyler East), Schminkey comes to Arp after two years at Whitehouse ISD, and 14 years at Chapel Hill ISD.
"I've always loved working with kids of all ages," said Schminkey.
She considers school a second home for students. Therefore her approach "is to make it a safe and caring place to make learning easier," she explained. "When students feel like they are in that type of environment, they will talk more socially and academically, share their thoughts, and help their peers."
As a fourth grade homeroom teacher, her subject areas will continue to be math and science as they were at Whitehouse and Chapel Hill.
Schminkey stresses that "Math is no longer just paper and pencil."
"Students are given so many tools to help go on that treasure hunt called a math problem to find their answer," she explained. "Some students can solve a problem in a few minutes, while others may take longer, but we still get the same answer. Who is right? Both! It doesn't matter which strategy they use. We will celebrate with each other."
As for Science, "(It) is a great way to get high level thinking going without the students even realizing it. Just letting students explore questions with their peers gets so many conversations started and answers found without me having to guide them."
Schminkey attended Tyler Junior College and UT Tyler. She is certified in Early Childhood through 4th Grade. She is also a 1999 graduate of Chapel Hill High School.
She adds, "Students will be hearing this phrase a lot this year!! "Learn to rest, not quit."
---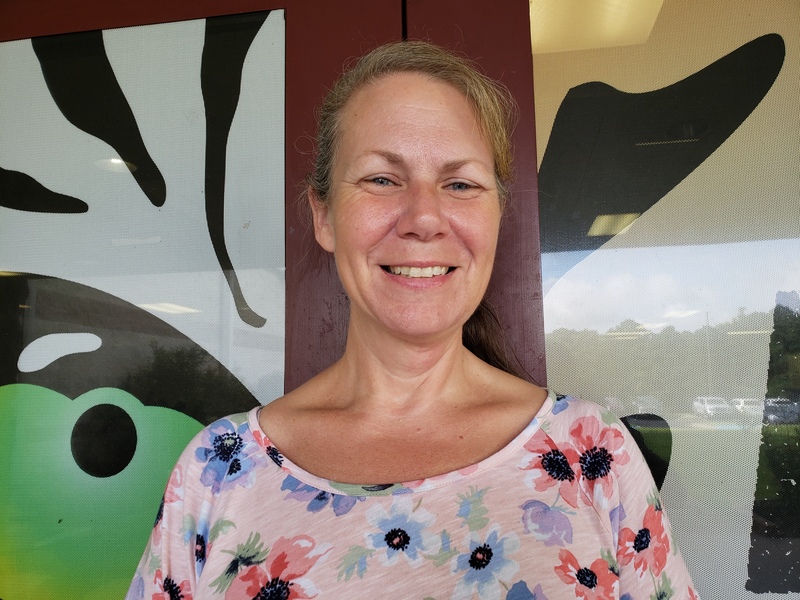 Tisha Yancy - Elementary Special Education Teacher
She now teaches those that face challenges just like she did when she was growing up.
Struggling to read as a child due to dyslexia, learning difficulties led Yancy to be placed in special education resource classes in junior high and high school.
But she always wanted and desired to become a teacher. Even though she felt it would be out of reach or unattainable, she decided to give college a try.
"Going into it I knew it would be difficult, but I was determined to at least try and see where God would lead me," said Yancy.
Her faith and perseverance drove her to successfully complete her teacher certification. She graduated from UT Tyler with a Bachelor of Science in Early Childhood Education in 2008. Before that, she earned an Associate of Arts from Tyler Junior College in 2006.
"It still amazes me how God has directed my path to make a complete circle," she explained.
"I was that little girl that was embarrassed because I struggled with academics, now I'm teaching those children that are embarrassed because they too struggle with academics."
Yancy adds, "Many say that it takes one to know one, and in this case I feel that it gives me more patience and compassion for those students that struggle with learning difficulties just like me."
She now begins her 14th year as an educator.
The last six of those were at Lindale ISD, where she was:
4th and 5th Grade Reading Language Arts Resource Teacher 2020-2021

Special Education Case Manager and Special Services Interventionist 2019-2020

4th and 5th Grade Reading Language Arts Resource Teacher 2016-2019

4th grade Reading Language Arts and Math Resource Teacher 2015-2016
Before that she was at Winona ISD for seven years, mostly as a first grade teacher, but taught Pre-K in 2013-14.
She holds three different certifications including Special Education, and English as a Second Language.
Yancy has also successfully created classroom grant applications for two grants, been awarded over $6,000 in classroom grants, been a first grade team leader, and served on Winona ISD's district improvement committee.
Yancy is a Whitehouse ISD alum.