Before this season, senior Molly Jane Mwamba had never competed in powerlifting.
She is now a THSWPA state meet qualifier.
Mwamba finished second in her weight class at the Girls Region 3 Class 3A Small School meet Friday at Eustace High School.
She put up personal bests in the squat and dead lift, breaking the 300-pound mark in both exercises. Her total weight lifted of 750 lbs. was also a season high.
Her marks were 310 lbs. on squat, 140 lbs. on bench press, and 300 lbs. in the dead lift.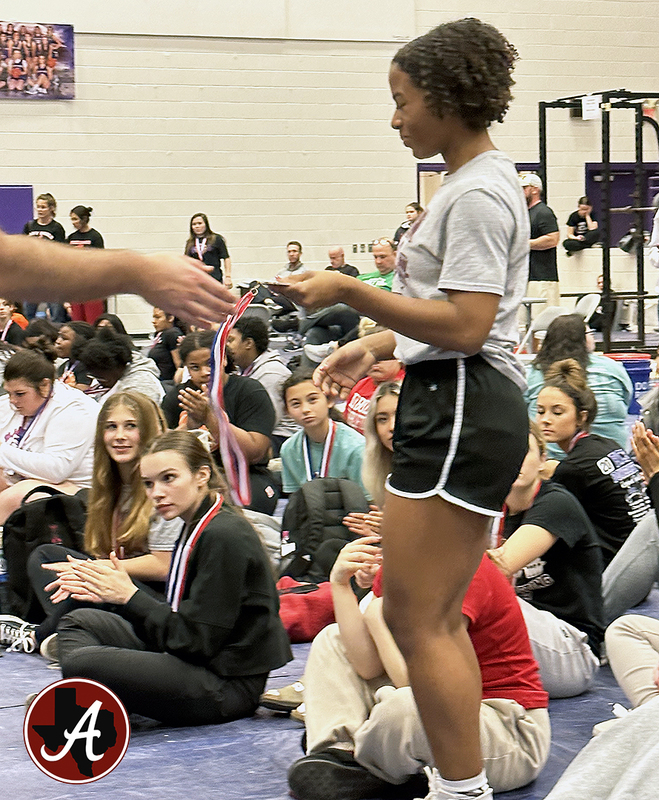 In addition, freshman Presley Johnson earned a fifth place medal in the 105 lb. weight class hitting PR's on the bench, dead lift, and total. She was fifth out of 13 participants in that particular weight division.
Johnson put up 105 lbs. on bench, 205 lbs. on dead lift, and squatted 220 lbs. for a total of 530 lbs.
Freshmen Journey Hawkins, and Lillie Haskins, juniors Eliauna Van Heise, and Kate Paz, and sophomore Madelyne Eaton also qualified and participated in the regional meet. Senior Brianna Hammack qualified but did not take part in the event.
The Lady Tigers finished tenth as a team out of 25 teams.
The THSWPA 3A small school state meet will be held at the Comerica Center in Frisco Thursday Mar. 16 beginning at 8:00 a.m.
The Arp Tiger boys powerlifting team will host three regional tournaments Thursday and Friday at John Mills Parker Gymnasium.
Six of our young men have qualified and as many as eight could participate in the THSPA Region 3 Division 3 meet that gets going at 1:30 p.m. Friday.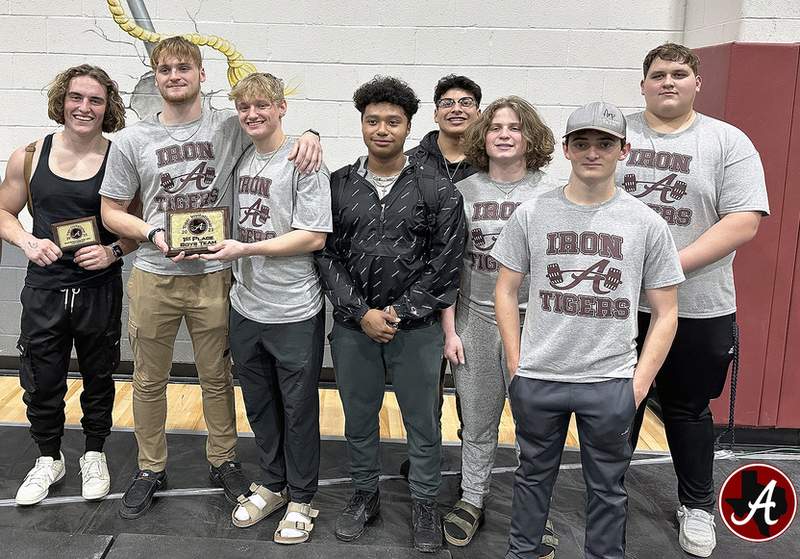 Qualifiers are junior Zach Garrett (132 lb. weight class), senior Thomas Fuller (165 lb. weight class), senior Jaydon Spradlin (165 lb. weight class), sophomore Antonio Ponce (181 lb. weight class), senior Hunter Nash (198 lb. weight class), and sophomore Bryce Everett (super heavyweight).
Sophomore Emmanuel Ponce (198 lb. weight class), and junior Wyatt Hurst (165 lb. weight class) are alternates.