Arp-Troup SSA Staff
903-859-4936 ext. 701
Sonya Burnett, Special Education Director
Minnie Greer, Secretary
Ruthie Morris, Speech Language Pathologist
Sara Hilton, Speech Therapy Assistant
Jamie Meisenheimer, Educational Diagnostician
April Huckaby, Licensed Specialist in School Psychology
Tracey Mekalip, Transition/Homebound
Gina Flowers, Educational Diagnostician
Camryn Herring, Speech Therapy Asst.
Rachel Ford, Licensed Specialist in School Psychology
Melissa Miller, Visual Impairment, Assistive Technology
Special Education
Arp-Troup Shared Service Arrangement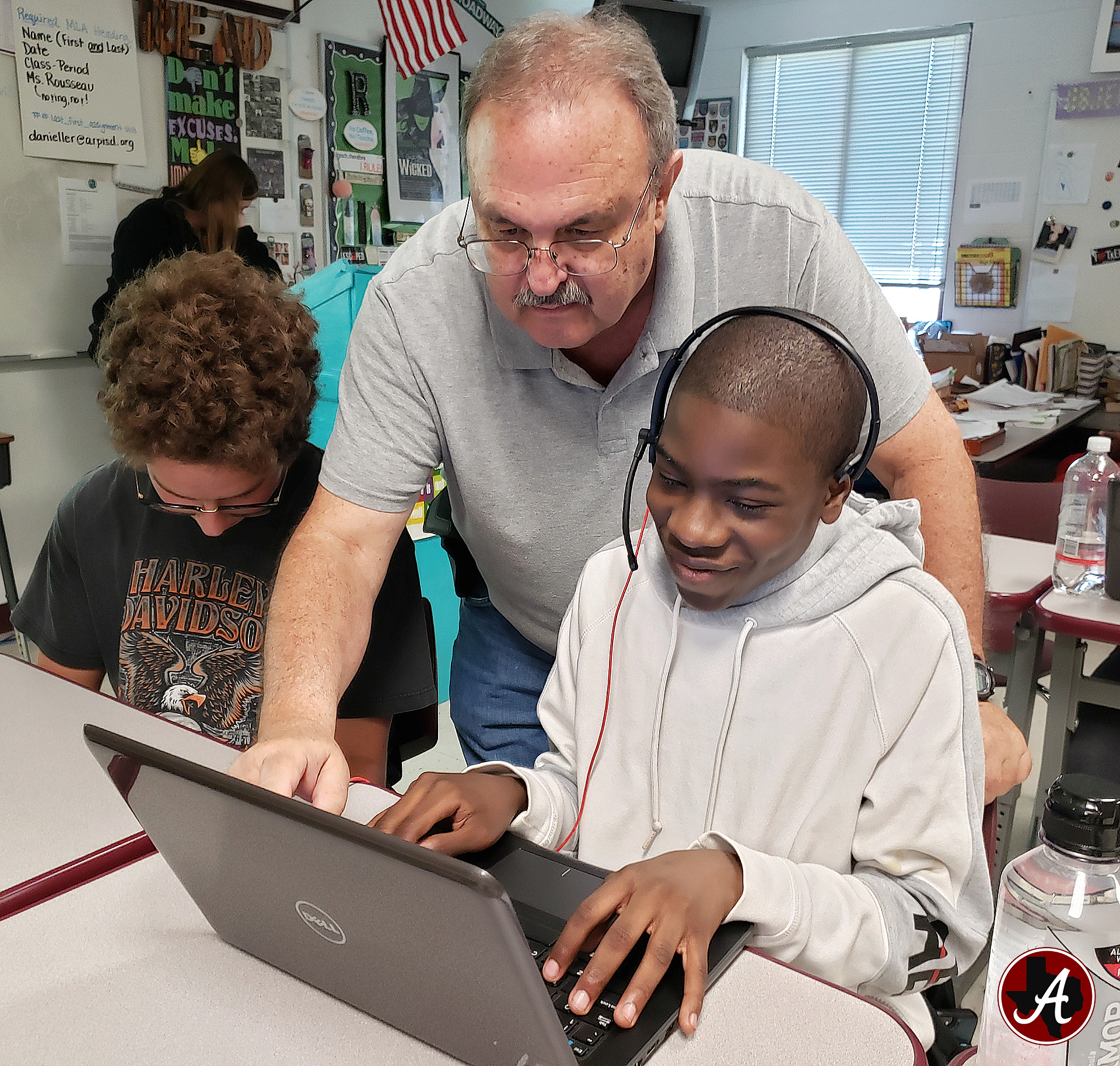 Notice of Destruction of Special Education Records

Special Education records which have been collected by the Arp-Troup SSA related to the identification, evaluation, educational placement, or the provision of Special Education in the district, must be maintained under state and federal laws for a period of five years after Special Education services have ended for the student. Special Education services end when the student is no longer eligible for services, graduates, completes his or her educational program at age 22, or moves from the district.

This notification is to inform parents/guardians and former students of Arp ISD and/or Troup ISD of the intent to destroy the Special Education records of students who are no longer receiving Special Education services as of the end of the 2015-2016 school year. These records will be destroyed in accordance with state law unless the parent/guardian or eligible (adult) student notifies the school district otherwise.

After five years, the records are no longer useful to the district, but they may be useful to the parent/guardian or former student in applying for Social Security benefits, rehabilitation services, college entrance, etc. The parent/guardian or eligible (adult) student may request the records in writing, via email, or in person at the following address:

Arp-Troup SSA
101 School Street
Arp, TX 75758
Email: sonyab@arpisd.org or greerm@arpisd.org
903-859-8482, Ext. 701 or 703
M-Thu. 8:00- 3:30

Requests for records must be received prior to July 9, 2022.
*This entry was posted in Special Education and District Facebook on 06/09/22 by Arp-Troup SSA.
Aviso de Destrucción de Registros de Educación Especial
Los registros de Educación Especial que han sido recopilados por el Acuerdo de servicio compartido entre los distritos escolares de Arp y Troup, relacionados con la identificación, evaluación, colocación educativa o la provisión de Educación Especial en el distrito, deben ser mantenidos bajo las leyes estatales y federales por un período de cinco años después de que los servicios de Educación Especial hayan terminado para el estudiante. Los servicios de Educación Especial terminan cuando el estudiante ya no es elegible para los servicios, se gradúa, completa su programa educativo a los 22 años o se muda del distrito.
Esta notificación es para informar a los padres/tutores y antiguos estudiantes de Arp ISD y/o Troup ISD de la intención de destruir los registros de Educación Especial de los estudiantes que ya no están recibiendo servicios de Educación Especial a partir del final del año escolar 2015-2016. Estos registros serán destruidos de acuerdo con la ley estatal a menos que el padre/tutor o estudiante elegible (adulto) notifique al distrito escolar lo contrario.
Después de cinco años, los registros ya no son útiles para el distrito, pero pueden ser útiles para el padre/tutor o ex estudiante en la solicitud de beneficios del seguro social, servicios de rehabilitación, ingreso a la universidad, etc. El padre/tutor o el estudiante (adulto) elegible puede solicitar los registros por escrito, por correo electrónico o en persona en la siguiente dirección:
Arp-Troup SSA
101 School Street
Arp, TX 75758
Correo electrónico: sonyab@arpisd.org o greerm@arpisd.org
903-859-8482, Ext. 701 o 703
L-J. 8:00- 3:30
Las solicitudes de registros deben ser recibidas antes del 9 de Julio del 2022.
*Esta entrada fué publicada en Educación Especial y Facebook del Distrito Escolar de Arp el 9 de Junio del 2022 por Arp-Troup SSA.
Child Find
Region 7 ESC Contact: Denise Richmond, drichmond@esc7.net
$1,500 SSES Grant for special education families, APPLY NOW!!!
Ayuda financiera de $1,500 para familias con niños en clases de educación especial, APLIQUE HOY!!!